Trusted Renovating Property Advice, Real Estate Sales Tips, Florida home insurance Guide
3 home remodeling projects that could affect your home insurance
17 Jan 2020
So, you're thinking about renovating because you want your property to look more beautiful and feel comfy. You already have a plan and can't wait to take on the remodeling project. You've arranged your finances, chosen a contractor, and made several decorating decisions. Aren't you forgetting about something? You need to talk to your home insurance carrier. The type, cost, time, not to mention the method of improving the property could have an impact on your homeowner's insurance. If you want to find out more, please continue reading.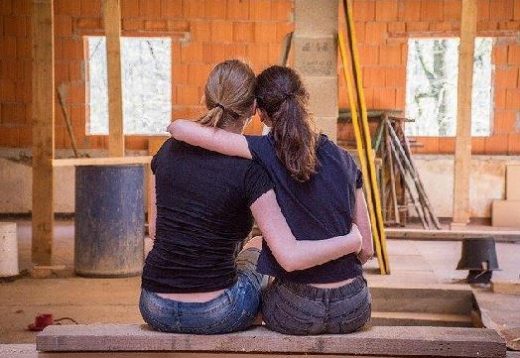 image source: pixabay.com
Remodeling could cause insurance premiums to go up
Don't rush. Before you start tearing down the walls and spending all your hard-worked money on new appliances, take the time to consider the implications of remodeling the house. Renovating could cause home insurance premiums to go up. In other words, if you make structural changes or modifications to the property, you could end up paying a higher premium for homeowners insurance.
What happens is that you add more "value" to your home, so the rates will almost surely rise. When deciding home insurance premiums, the carrier takes into account the cost of rebuilding the house in the case of a dreadful disaster. The more it costs to get the property back to its former condition, the more the premiums will increase. In the projected cost of rebuilding the house, labor costs and the accessibility of the property are contemplated.
Extensive alterations to the house may possibly change the classification of your policy. More precisely, you'll need an insurance policy for a building that is under construction and not for a single-family residence. If you replace the exterior wall, for example, the home insurance carrier might change your existing policy to that of a building under construction. You must be prepared for this outcome.
Top 3 remodeling projects that could alter your home insurance
1.      Adding a deck
There are several reasons why you might want to install a new deck. Maybe the word boards are 25-years old and the deck isn't sturdy anymore. Since the deck is one of the most important components of the house, it's understandable that you're interested in installing a new one. Keep in mind that having a brand-new deck under your feet could have a repercussion on your home insurance policy. If it's attached to a second story, the deck is considered a risk and more coverage could be added for this addition.
If you don't communicate with the insurance company and something goes wrong during the remodeling process, there might not be sufficient coverage.
2.      Building a home addition
If you need more living space, you can add an extra room to the house. Attention must be paid to the fact that it might be necessary to adjust your homeowner's insurance. To be more precise, the insurance policy has to be altered to include the new space. The company will make the necessary changes to your coverage plan to accommodate the changes in the floorplan. The extra space in the house translates into extra space for furniture, electronics, artwork, and so on. Therefore, the value of your personal property also goes up.
3.      Installing a swimming pool
A swimming pool costs tens of thousands of dollars, so it's a major investment. Not only does it enhance the aesthetic of your property, but also its value. There are many risks associated with owning a swimming pool. While your home insurance policy does cover for injury and damages, it's not enough. Undoubtedly, you'll have to purchase umbrella insurance to protect you in case someone gets injured in the pool.
Here's a thought: Notify your insurance company
If you're one of the countless Americans planning to completely transform their homes, reach out to the insurance company as soon as possible. The insurance carrier will inform you about the existing restrictions and limitations that are in place. Let them know about your plans and see whether it's necessary to update your insurance plan to remain protected for the new value of the property. If not, you risk doing things that aren't legally allowed.
No matter the magnitude of the home improvements, it's imperative to contact your insurer and discuss the changes that have to be made. If the insurance company can't offer you coverage to suit your situation, think about switching home insurance providers. For instance, if you have Florida home insurance, take the time to conduct company ratings and make sure your coverage keeps up with the changing times. Additionally, you might want to purchase a supplemental policy for hurricane damage.
As far as the contractor is concerned, they should have a business or general liability insurance. it protects you and their business. If one of the workers gets injured while renovating the house, they don't sue you. Should the contractor refuse to demonstrate they have insurance coverage, it's recommended to hire someone else. To sum up, the best course of action is to work closely with the insurer. Make sure they are regularly informed about the developments that take place.
Yes, you could reduce home insurance costs with renovations
Some remodeling projects continue to cost you long after you've finished decorating. Other changes to the residence could reduce your monthly premium. Updating utilities or meeting building code standards could actually help you make important savings on your home insurance policy. Some insurers provide discounts to those who take the necessary steps to make their homes safer. This is because low-risk customers are highly unlikely to make a claim or, at least, not an expensive one.
Needless to say, not all insurance companies reward homeowners in the same way. Practices vary from state to state, which is why it's a good idea to check with your insurance provider to see what you need to do to get a discount in Florida. Discounts are typically offered for alarm systems, but you might as well be rewarded for updating your plumbing system. Water doesn't start to pour out of the pipes unexpectedly, damaging the floor, wall, ceiling, etc. The point is that such a move would positively impact your insurance premium.
All in all, for any given homeowner, the insurer calculates the premium by discount factors. Several discounts could be applied, having an even greater impact on the home insurance premium. To protect the complete value of your house, update your home insurance in the nick of time.
Comments on this guide to 3 home remodeling projects that could affect your home insurance advice article are welcome.
Insurance
Insurance and Tax
Buying And Insuring Your New Home
How to get free tax advice in 2022?
Buildings
Property Design
Backwater House, Norfolk, South East England, UK
Design: Platform 5 Architects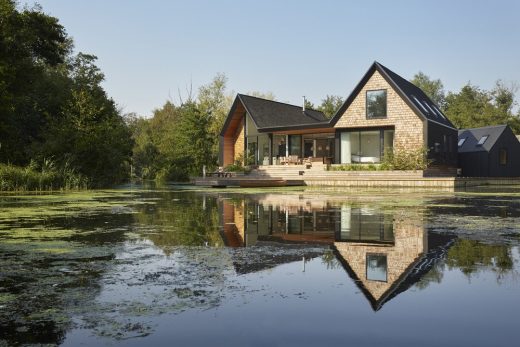 photograph © Alan Williams
Backwater House on the Norfolk Broads
Comments / photos for the 3 home remodeling projects that could affect your home insurance page welcome