How to get free tax advice in 2022 guide, Taxation forms advice, Expat accountants tips
How to get free tax advice in 2022 – accountants
25 Jan 2022
The tax season is around the corner, and we know you are worried about tax returns. It's a bit technical to file tax returns at the end of the year because we have scattered information. According to the IRS, there are around 80 million people who prepare and submit their tax returns by taking help of professionals. But all people can't afford to pay the experts each year. Thus, it would help address plenty of things before officially entering tax season.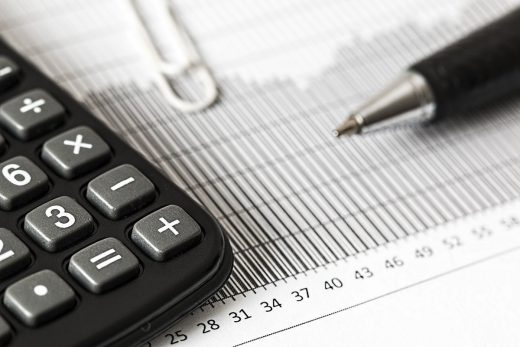 Can you prepare the tax return for 2022 for free?
The shortest answer to this question is YES, but it's vital to prepare before getting into this. You can prepare a questionnaire and ask a few questions yourself. In this way, you will be better positioned to prepare and get over the process quickly. In simple words, if you want to prepare returns on your own, then you need to be disciplined and organized.
Cost of hiring a professional:
If you aren't willing to prepare tax returns on your own, then you can hire an expert. But the cost depends on your situation and what tax forms you must fill. But according to surveys, here are the average costs of hiring a professional:
| | |
| --- | --- |
| Form 1040 & state return | $176 |
| Itemized form 1040 & state tax returns | $273 |
| Form 1040 for self-employed with schedule C and state tax return | $457 |
But it's vital to remember these are average fees, and the accountant will charge extra overtime and consultation fees. On average, the cost of hiring an expert is around $146-$457. So, it's a better option to fill returns on your own. In this way, you can save a considerable amount of money.
Where to get free tax advice in 2022?
"Start tax preparations as early as possible."
(Colin Horsford)
The above discussion proves that tax preparation isn't free, especially when you have high-income skills and a lot of work. So, in this situation, the free program of the IRS is excellent for free tax filing. But there are many ways to provide free advice to people struggling with tax matters.
Irs free tax filing program:
The IRS works with a non-profit organization with an alliance named FREE FILE ALLIANCE in this program. However, the IRS provides access to top companies' free tax preparation software in this system. But you are eligible if you have less than $72,000 in the account of adjusted gross income. If your income doesn't fall in this category, you can access the IRS free tax file. It is a fillable electronic version of forms, but it doesn't provide much guidance. Here are the following states that are included in the free tax program of IRS:
| | | |
| --- | --- | --- |
| Alaska | Arizona | Georgia |
| Indiana | Michigan | New York |
| North Carolina | North Dakota | Oregon |
| Rhode Island | Virginia | Carolina |
Apart from this, many other states are included in the partnership program of IRS tax filing. If you match the criteria, you will provide basic information, and IRS free file software will check it with the preparation software.
Free tax preparation software:
Many major tax software brands offer free access if you don't want to go for the IRS. But the providers give help to the people who have simple situations. So, it's not for you if you have high-income skills or a complicated situation. Apart from this, the top brands offer different features than the IRS. Still, it's a good option for people whose tax deadlines are coming near.
Volunteer assistance for tax filing:
If you have a low or moderate-income range, this facility will surely help you. It is a federal grant that is specially designed to help people. There are the following conditions in which you can seek help:
If you are disabled
Have low or moderate-income
If you are an elder over the age of 60 years
Or you speak limited English and has an income that is around $57000
But it doesn't work if your tax situation is complicated. For instance, these volunteer services don't prepare C, D schedules or other complex forms.
TCE:
The word TCE stands for tax counseling for the elderly. Another federal grant program is designed to provide free tax preparations to the elderly. But the help is limited to the people who are over 60. The program trains volunteers to do the tax preparations. You can search this program on the official website of the IRS.
Miltex:
Miltex is a free tax advice program specially designed for military members and families. It is a program backed by the department of defense, and it offers free access to the software and other legal matters. Above all, the MILTEX program provides free help to the members on the phone or chat and face-to-face. Thus, if you have a military background, then head towards the website "Militaryonesource.mil" to get free advice and access to the tax software.
Apart from this, other trustable sources can provide you with free advice in tax-related matters.
| | |
| --- | --- |
| Taxpayer advocate services | AARP foundation tax aide program |
| Online tax filing websites | Local libraries |
| Community centers | Low-income taxpayer clinics |
Steps to take before tax preparation:
If you don't fall under the category mentioned above and don't qualify for the free tax advice, learn to do it yourself. So, here are the basic steps you will have to take before filing tax returns.
Select a good tax preparer by taking the help of your friends and family
Now schedule an appointment with your accountant through the service industry scheduling software they have
Gather vital documents like a W-2 form, 1099 forms, 1098, 1099 B, and W-2G
Gather all your income receipts whether you are self-employed or a job holder.
Write down your personal information like NTN, social security number, etc.
Attach a copy of your last year's return
The best way to keep the record is a paystub generator. Many are available online and work best when keeping income track. Above all, online software keeps the information organized and data saved; that's why you can access that anytime.
How to get free tax advice in 2022 Conclusion
Whether you are filing tax returns on your own or taking any professional help, you should adopt tactics to save time. However, the best tip is to organize documents because you can save energy. So, start early by leaving a margin then things can go smoothly in your favor.
Comments on this guide to How to get free tax advice in 2022 article are welcome.
Insurance and Tax
Insurance and Tax Posts
Stamp Duty Land Tax in the UK Guide
4 ways building insurance helps manage exposure to loss
Building Articles
Residential Architecture
Comments / photos for the How to get free tax advice in 2022 advice page welcome