Holiday Home Insurance, House Rental Advice, Renting Residential Building
Holiday Home Rental Insurance : Renting Property Advice
Residential Property Article
3 Sep 2012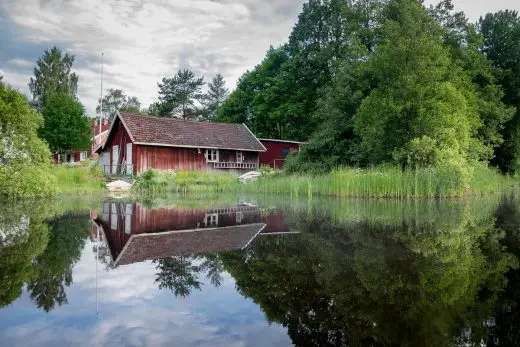 Do I need insurance to rent my property as a holiday home?
Holiday Home Rental Insurance article published on www.e-architect.com
If you're one of the many Brits considering renting out your home this summer to help make a bit of extra money or help with mortgage repayments, you will need some form of holiday let insurance or landlords insurance to make sure your property is protected from accidental damage.
Read on for a closer look at how to keep covered.
Home insurance isn't enough
Many people think that home insurance is sufficient for holiday lets, however this is far from true. Most insurers will not allow you to claim for damages done by paying guests, so having the right insurance is hugely important in the long run.
Public liability
If you have guests staying at your home, there is always a chance they may injure themselves as a result of a defect in your home. This could range from tripping up on a dodgy step or falling over as a result of a slippery floor.
Whatever the accident, you may be liable to cover the costs as well as pay compensation, which could cost hundreds of thousands of pounds. Having some form of public liability insurance is therefore paramount for those considering letting out their property for the holidays.
If your home has a swimming pool, make sure your public liability insurance covers injuries as a result of its use. This will cost extra but considering that swimming pools can be very dangerous, it's well worth investing in.
Contents insurance
There is nothing worse than coming home to find your sofa has been damaged by cigarette burns and your dish washer broken.
Having a good contents insurance policy is always going to pay off when renting your home to others. There is no knowing what could happen to your home and its contents and the chances are that prolonged use of household items will likely result in some damages.
Having the sufficient contents insurance can therefore help you save you considerable costs, so make sure you are covered for periods when your home is occupied by others.
In general, you should always take a deposit from those staying in your home to cover breakages anyway – at least the cost of the excess on your contents policy – and you should ask for more if they intend on bringing their pet with them. There is additional pet damage cover for those particularly worried about the damage an excitable dog might do.
Theft
Holiday lets are often targets to thieves, as they are often empty during the day and contain holiday goers' valuables. Making sure that your property has the right protection is therefore vital.
Insurers will cover forced entry as standard but often omit unforced entry, meaning theft as a result of an unlocked door or open window could lead to unsuccessful claims.
Having the right insurance policy is important to a successful holiday let, so be sure to shop around to find the best insurance policies.
Comments / photos for the Holiday Home Rental Insurance guide page welcome
Property Articles
Step House, North London
Architects: Bureau de Change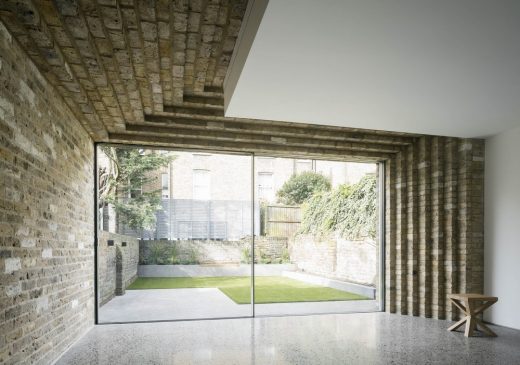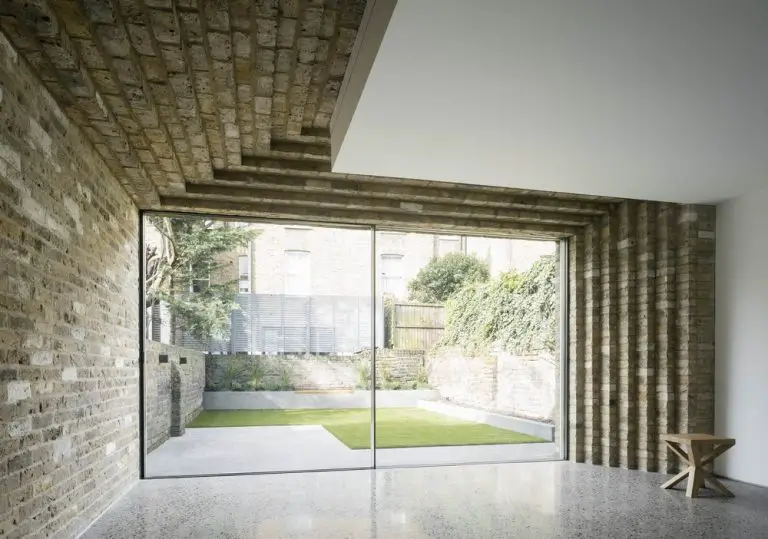 photo © Ben Blossom
North London Property Extension
We have 9 pages of new house selections with links to hundreds of individual project pages. Modern Houses, ie from the 20th century in the International Style, are located on a further page. We also list residences by country – see the links at the base of the page.
New House : Properties grouped by country
New Home : Properties grouped by city
Comments / photos for the Holiday Home Rental Insurance – Renting Property Advice Article page welcome