Architecture Design Options for Cannabis Facilities Advice, Grow House, Building Guide
Architecture Design Options for Cannabis Facilities Guide
17 Apr 2020
While selecting materials for a cannabis facility, several key factors must be considered. These factors include initial and ongoing costs, aesthetic appeal, and life-cycle assessment.
It is also important to take into account whether the material is suitable for reuse, recycle or disposal during construction as well as after its life cycle. Whether you are designing a retail dispensary, food preparation facility, extraction plant, or grow house, certain designing issues must be addressed.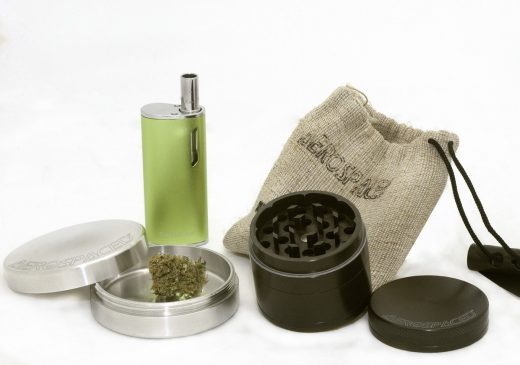 Architecture Design Options for Cannabis Facility Buildings
Selection of Site:
Mentioned below are some of the major considerations during site selection.
Location: Size, climate, site access, and adjacencies
Facility access: Parking, roads, and accessibility for the differently-abled
Topography and orientation: Slope of the site, wind, and sunlight
Utility access: Electricity, water, and sewer
Governing codes, regulations, and zoning
Master Plan for the Facility:
During new construction for a larger facility, the master plan should offer a framework for the building's orderly and systematic construction. According to i49, a renowned cannabis seed bank, the master plan should be part of a comprehensive business plan. Starting from surveying the existing facilities, the business plan should establish the location of new facilities and evaluate the site's advantages and limitations. To help with the entire planning process, it is a great idea to hire an architect that has a track record of successfully designing and creating cannabis facilities in the past.
In addition to your germination areas, nurseries, and grow rooms, consider designing an attached section of building to be used as an office, production and packaging area, shipping and receiving area, employee zones, and utility rooms.
Building Design:
It is true that marijuana growth and cultivation has little correlation with exterior building design structure, form, and features. However, it does have a direct impact on helping a facility acquire a substantial customer base and becoming profitable. We all know and understand how an aesthetically pleasing facility can attract more clients and help sell more products.
In terms of the layout of the floor, think about how you would like the space to be used. Work out a general process for workflow and design this workflow into the facility. This should start from material acquisition, and include growing, trimming, drying, processing, testing, packaging, shipment, and sales. In addition to these, don't forget to address employee requirements such as locker rooms, offices, break rooms, etc. It is also a good practice to design taking change under consideration.
Architecture Cannabis Facilities Design Options
Key Design Elements to Consider:
Heating and cooling : Independent temperature control must be available for different crops in each bay or greenhouse. If you are planning to grow during the summer, evaporative cooling may be required. Small circulating fans can also be used for developing a horizontal air movement pattern to mix the air and eliminate moisture from the surface of the leaves.
Lighting : The growing stages in cannabis plants and the hormones present in them are significantly affected by the intensity of light. Therefore, choosing the right kind of artificial lighting is critical. LEDs, incandescent lights, and HIDs are the most common options amongst cannabis growers. High-intensity discharge lighting (HID) is widely accepted these days as the most effective because of its ability to mimic natural sunlight. Metal Halide (MH) and High-Pressure Sodium (HPS) are the two types of HID that can be used.
Irrigation: Drip irrigation can be an excellent alternative because it not only preserves water and keeps nutrients closer to the roots of the plant, but also deters weeds and eliminates the need for cumbersome garden hoses in the facility.
Controls: Install an electronic controller or accurate thermostat to control your ventilation and heating equipment. To integrate the facility's lighting, cooling, heating, and other systems, an automated building control system can be highly effective.
Interiors: Once the building's basic structure is decided, now it's time to think about the interior details. Mentioned below are a few points you may consider.
Concrete floors are the best for cleanliness and access. You may consider carpet only for the point-of-sale retail areas and offices. Arrange adequate drainage, particularly in the cleaning areas.
Make use of easily cleanable wall materials.
Ceilings should also be scrubbable and cleanable
Use double insulated Low-E glass in areas where high light levels are required.
Consider aesthetic appeal for the showrooms and employee areas.
Comments on this guide to Architecture Design Options for Cannabis Facilities article are welcome.
Dispensary Design
Dispensary Design Posts
Dispensary Design Trends for 2022
Evolution of Cannabis Shops Design
Create The Perfect Chill-Out Zone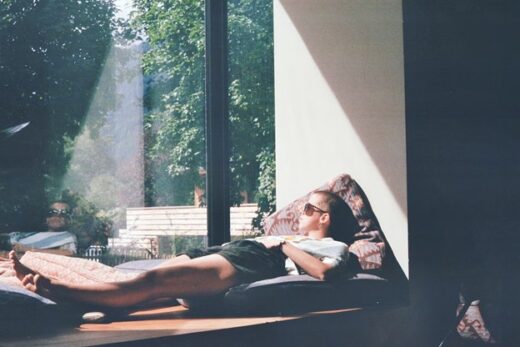 How people designing a new cannabis culture
CBD
CBD Articles
What are terpenes – should you add to CBD oil?
Types Of Cannabinoids In CBD Flowers Tips
Landscape Design Articles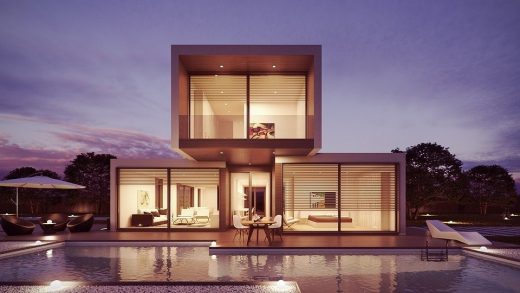 image courtesy of article provider
Comments / photos for the Architecture Design Options for Cannabis Facilities Advice page welcome