12 ways to revamp your living room guide, Building renewal design tips, Online property refurb advice
12 Ways To Revamp Your Living Room
4 Jun 2021
It's undeniable that revamping your living room can have its challenges. Sometimes, you just get bored with the looks of your space and it's nice to refresh your room with each change of the season.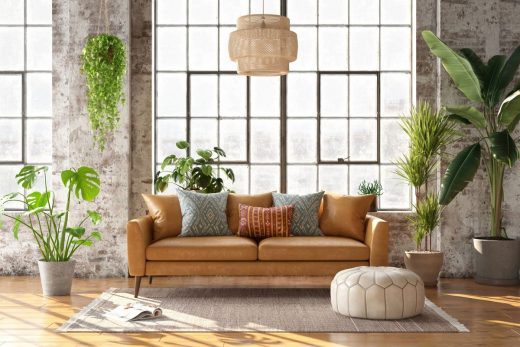 12 ways to revamp your Living Room – Makeover Guide
Because your living room is where you and your family gather, you want this to look nice and feel comfortable. Here are some ways to revamp your area:
Try Velvet Fabric
Velvet fabric has become popular lately. This trend is a classic material adding texture and warmth into any interior as it can work with any style.
Use Multipurpose Furniture
When you have limited space in your living room, using multipurpose furniture is a great option. For example, add a coffee table with a storage or bookcase. Stools can also function as side tables while ottomans can be used as extra seating or footrest. There's plenty of ways to design your furniture with the help of indoor/outdoor furniture.
Add Vintage Elements
Vintage pieces are an excellent way to fill a space with charm while making your home unique. You can try repurposing old furniture items into a functional piece. For example, turn an old trunk into a lovely table.
Choose An Appropriate TV Stand
Find a stand that'll work best for your TV size. This is especially important because everyone knows it's difficult to enjoy watching if you have an inappropriate media setup. To do this, ensure your media stand is a few inches wider than the base of the TV to allow room on both of its sides.
Replace The Lampshades
Lampshades can do wonders to space since having them or changing them can alter mood in an area. If you have a plain one, consider switching to one that's patterned. If you have a light-colored lampshade, try a dark-colored one. There are various options out there, so finding one you like shouldn't be a problem.
Try A New Paint Color
One of the main elements of a beautiful interior design is wall paint color. To revamp your living room, think about painting your walls with fresh color to give it a new look. While this may feel like a big job, it's a simple and cheap way to give your room a refresh that'll completely change its look and feel – read why why interior design is important.
Here are some tips in choosing colors for your living room:
Start with your favorite colors. When you start looking for the perfect color using the ones you love, you're not limited to the traditional schemes of decorating styles. You can use your favorite shade as the wall paint color and use it to create a scheme when choosing accents or decorations.
Find inspiration. You can check catalogs and magazines online and offline for inspiration. Instagram and Pinterest have many awesome ideas you can get inspiration from.
Use neutral paint colors. Using neutral colors doesn't have to be uninteresting. Be creative in creating a color palette. Consider, for example, a striped wall or try a neutral wall color in combination with a pastel ceiling.
Look outside. For example, choose from the different shades of green as inspired by your favorite plants or choose a laid-back shade of blue inspired by the beach.
Refresh Your Accents
Probably the simplest and most affordable way to freshen up your living room is to change your accents. You can decorate your living room in many ways to make it look new. One way is to change your throw pillowcases or use a new rug. These simple details can improve how your living room will look and feel. For example, take away those dark pillows you have in the winter and change them into light colors, which can instantly lift your room.
Try also hanging artwork on the walls. If you have existing ones, consider rearranging them. If you don't have anything, you can make your own by framing fabric samples or wallpaper. You can also use washi tape art or frame pages from old books. Artwork doesn't have to be expensive to be hanged on your wall.
Take Care Of The Clutter
Having too many things in your living room can make it look small. Improve your space by removing a few items. If your living room looks tight, you may want to get rid of a few things. Here are some steps to do this:
Sort the items you wish to keep, donate, or throw away. Go through each item and decide whether you want to have the item in the living room, relocate in another area, donate, sell, or throw away.
Get rid of old magazines. Clear out old newspapers and magazines from the living room. Keep the ones you like in a drawer or magazine rack.
Check under sofa cushions. You may find a few items tucked in there.
Clean as you go. Make it a habit to put away things that don't belong to the living room.
Transform Your Nook Into Something Useful
To make a small corner of a living room useful, it's best to maximize this space vertically. Consider using compact furnishings that don't use up a lot of room such as a fold-out desk.
Choose The Best Coffee Table
Among the most challenging things in revamping your living room is looking for the perfect coffee table that goes well with your sofa. To do this, consider the shape, size, and style.
Add Color To A Neutral Area
If you're tired of using only neutral colors in your space and want to try something versatile, try the color blue. Layer different shades of blue into your neutral living room for a refreshing look. Another idea is to combine blue and gold for a stylish alternative to blue and white.
Redesign Your Storage
Consider using enclosed storage pieces to stash items, which you can also use as a focal point in your living room. To restyle it, you can place lamps and accessories on top. You can then place large artwork above it to draw the eyes up and create an illusion of height.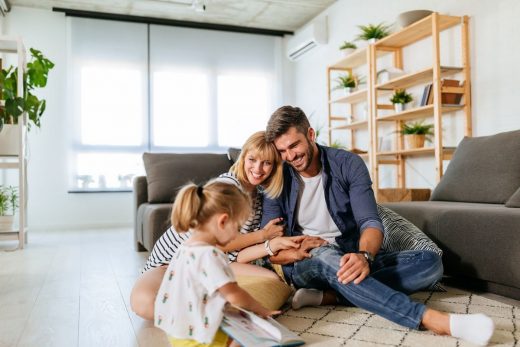 12 ways to revamp your living room Final Thoughts
Giving your living room a new look doesn't have to be stressful or expensive. With inspiration, planning, and creativity, you can freshen up your space in no time. Use the given tips to make your area comfortable and perfect for your family to spend time in.
Comments on this guide to 12 ways to revamp your living room article are welcome.
Living Rooms
Living Room Posts
Trendy Living Room Design Ideas
Top 10 innovative living room decorating ideas
5 trending colour ideas for your living room
Building
Residential Architecture Articles
Comments / photos for the 12 ways to revamp your living room advice page welcome