10 creative ways to use backyard pods outdoors guide, Home patio space tips, Property garden style advice
10 Creative Ways to Use Backyard Pods in Your Outdoor Space
21 June 2023
A beautiful and well-utilised outdoor space is not only a great addition to your home but also a space for endless creativity and relaxation. One of the latest trends in landscape architecture and home design are backyard pods. These compact, standalone structures have evolved from humble garden sheds into multipurpose spaces that can transform your garden in many ways. The flexibility, functionality, and aesthetics of these pods bring forth numerous opportunities for outdoor living enhancement.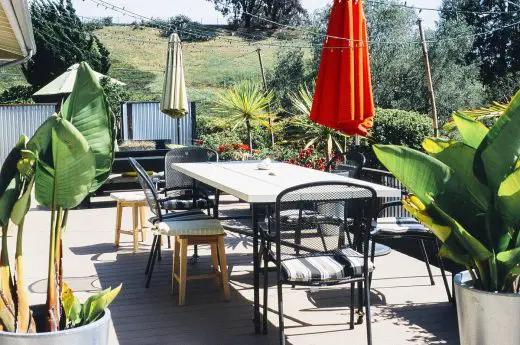 Here, we'll explore 10 unique ways to use backyard pods, particularly showcasing the versatile range offered by Humpy backyard pods.
Home Office
More people than ever are working from home, but not everyone has the luxury of a dedicated home office. Enter backyard pods – they provide a dedicated space that separates your work life from your home life physically. A backyard pod can be fitted with all the modern amenities you need to conduct your work effectively, creating a peaceful and productive workspace.
Art or Craft Studio
If you're an artist or crafts enthusiast, a backyard pod can serve as your personal studio. The peaceful environment, free from home distractions, could be just what you need to tap into your creative side. Depending on your needs, the interior can be customised with storage for art supplies, large tables for projects, or even enhanced lighting for detailed work.
Fitness Room
A backyard pod can be converted into a personal gym, yoga studio, or even a space for dance practice. With custom-fitted interiors, it offers privacy, flexibility, and convenience for maintaining a healthy lifestyle. And the best part? No gym membership fees!
Guest House
A backyard pod is an ideal solution for when you have guests but lack sufficient room in your main house. With the right furnishings and amenities, it can serve as a cosy and private guest house that gives your visitors their own space.
Children's Playroom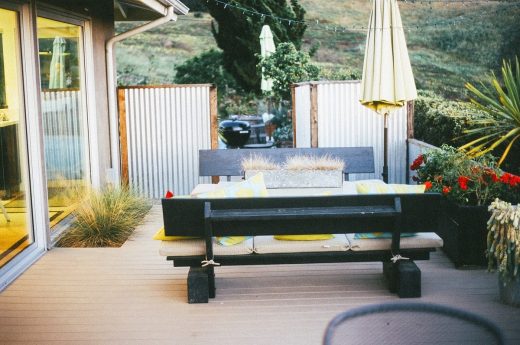 Unleash your children's imagination by transforming a backyard pod into a playroom. This can be an indoor-outdoor space where they can play safely and creatively. Plus, it helps keep your main house clutter-free from toys.
Music or Recording Studio
For the music enthusiasts, a backyard pod can be your private music or recording studio. With soundproofing, you can play to your heart's content without disturbing the peace of your home or neighbours.
Greenhouse
For those with a green thumb, a backyard pod can be converted into a greenhouse or potting shed. Enjoy gardening all year round, or use the space to store garden tools and supplies.
Reading Nook or Library
If you're a bibliophile, a backyard pod can be your quiet refuge for reading. Fill it with bookshelves, a comfortable chair, and create your personal library right in your backyard.
Home Theatre
Turn a backyard pod into a home theatre for movie nights under the stars. Outfit it with a projector, comfy seating, and even a popcorn machine for the ultimate cinematic experience.
Meditation or Wellness Space
Create a wellness space for meditation, mindfulness, or even spa treatments. This personal retreat can help reduce stress, promote well-being, and serve as a sanctuary from the hustle and bustle of daily life.
The possibilities of backyard pod uses are virtually endless
If you're considering adding one to your outdoor space, Humpy backyard pods are a great option – they offer an array of customisable, durable, and attractive pods to suit any requirement. A pod can significantly enhance your outdoor living, providing functional and aesthetic value that everyone can appreciate.
Comments on this guide to 10 creative ways to use backyard pods outdoors article are welcome.
Decking Articles
Backyards Posts
Where to Start When Designing a Backyard
Does Composite Decking Add Value To Your Home?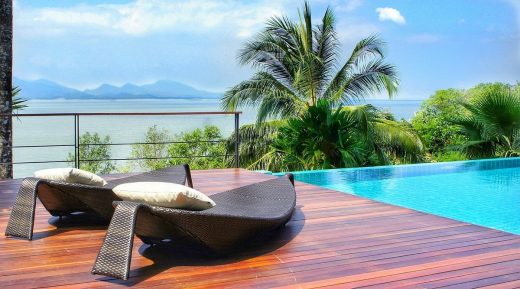 Backyard Deck Design Trends to Look for
Tips for adding value to your backyard
Create a Relaxing Backyard Landscape Design
Build Your Own Backyard Garden From Scratch – Essential Tips
Building Articles
Residential Architecture
Comments / photos for the 10 creative ways to use backyard pods outdoors advice page welcome