House JTD, Villa Carlos Paz, Córdoba Home Photos, Argentina Property, Modern Real Estate, Building
House JTD in Villa Carlos Paz
10 November 2021
Design: Dario Castellino Architetto
Location: Villa del Lago, Villa Carlos Paz, Córdoba, Argentina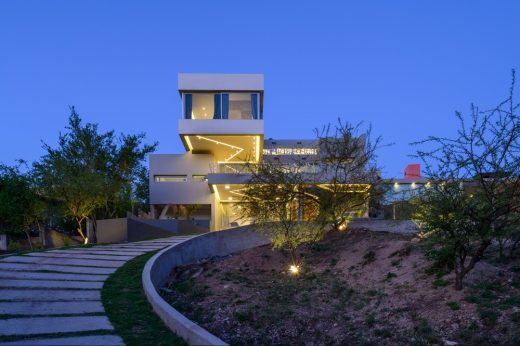 Photos by Arq. Viramonte Gonzalo
English text (scroll down for Spanish):
House JTD, Córdoba
English
The JTD House (which initials were created because of its owners' names) it is geographically located in the Villa del Lago neighborhood, in Villa Carlos Paz city.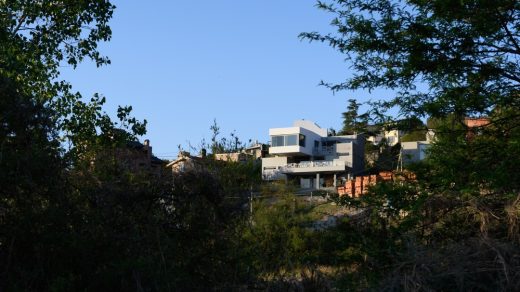 The JTD House (which is situated in a low-density residential neighborhood with rugged topography) is designed based on the possibilities and limitations of the area. The land presents a steep slope which crosses it longitudinally, standing on the street at the lowest level. The project was finally situated after an altimetric topography study of a high area with the aim of being able to dominate the privileged surrounding landscape.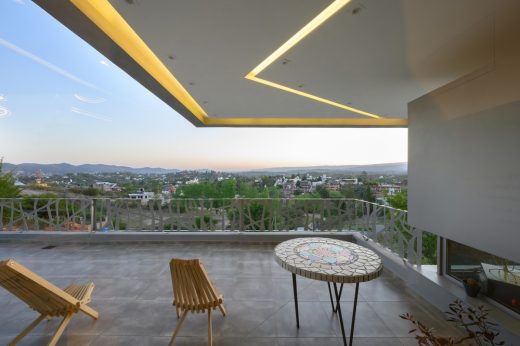 Dario Castellino Architetto wanted that the place which was chosen represented a calm area, and which place could connect visually with the natural surroundings and with the exterior expansion. The main spaces of the dwelling were meant to be the suite sector and the one designated to the social activities. Likewise, it was also presented the intention of preserving the native vegetation and to enhance the impressive views of the lot.
It is a proposal that aims to establish a spatial-material exploration on a program resolved in relation to the site, that is why, due to the characteristics of the terrain, two steps of a little more than half a level were generated, displaced transversely.
The important point to stand out is the intention of maintaining the topographic accident as natural as possible: the first staircase houses the access hall and an HA staircase that leads to the social floor. The second terraced was created to generate an expansion of the social floor, which has a double function: gallery and barbeque area.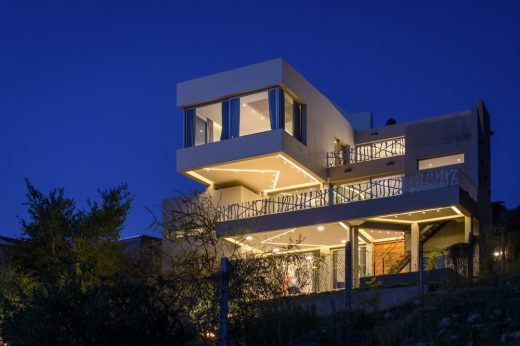 In the design, the visuals were privileged over the topography, and it was also taken as a premise for the ordering of the visual relationships "that the entire mountain range be seen".
The architectural strategy sought to organize the different functional requirements into well-differentiated packages contained in various pure volumes, addressed according to different orientations and arranged at different levels.
Spanish text:
Español
La casa JTD está geográficamente ubicada en el barrio Villa del Lago de la ciudad de Villa Carlos Paz.
Situado en un barrio residential de baja densidad y de topografía accidentada, la casa JTD está diseñada a partir de las posibilidades y limitantes del lote. En éste sentido el terreno que por su condición resultó fundamental en la estrategia proyectual, presenta una pronunciada pendiente que lo atraviesa longitudinalmente situándose la calle en la cota más baja. El proyecto se emplaza después de realizar un estudio altimétrico en una zona alta, con el objetivo de poder dominar el privilegiado paisaje circundante.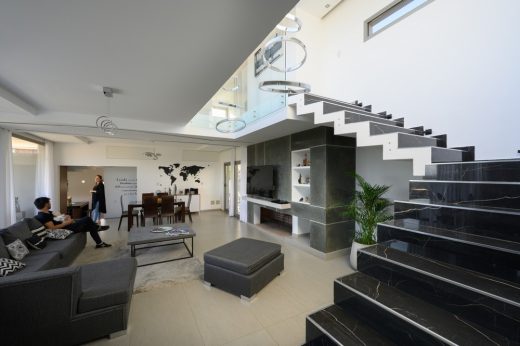 Se deseaba que el lugar destinado a la familia constituyera un reducto de calma, que se conectara visualmente con su entorno natural y estuviese estrechamente vinculado con una expansión exterior. El sector de la suite y el destinado a las actividades sociales debían constituir los espacios protagónicos de la vivienda. Así mismo, se manifestó la intención de preservar la vegetación nativa y de potenciar las imponentes vistas propias del lote.
Es una propuesta que pretende establecer una exploración espacial – material sobre un programa resuelto en relación con el sitio, es por ello que por las características del terreno se generaron dos escalonamientos de un poco más de medio nivel desplazados transversalmente.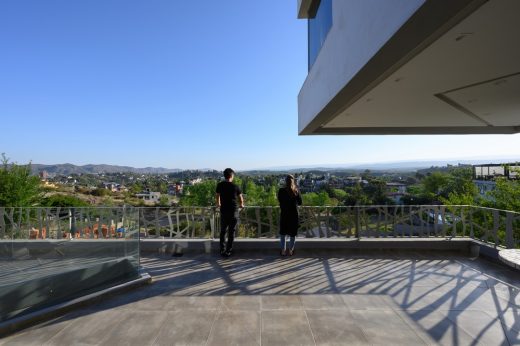 Lo importante a destacar es la intención de mantener el accidente topográfico lo más natural posible, el primer escalonamiento alberga el hall de acceso y una escalera de HA que se dirige a la planta social, y el segundo aterrazado se creó para poder generar una expansión de la planta social, teniendo una doble funcionalidad, la de galería y la de quincho.
En el diseño se privilegiaron las visuales frente a la topografía, se tomó como premisa para el ordenamiento de las relaciones visuales "que se vea todo el cordón montañoso".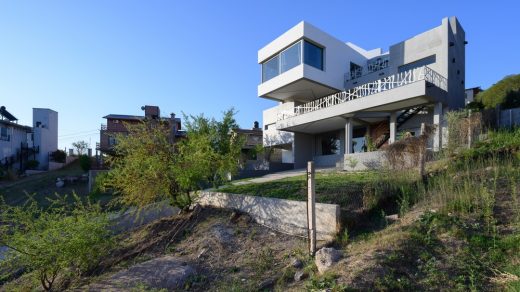 La estrategia arquitectónica buscó organizar los distintos requerimientos funcionales en paquetes bien diferenciados contenidos en varios volúmenes puros, direccionados según distintas orientaciones y dispuestos a differentes niveles.
House JTD in Córdoba, Argentina – Building Information
Location: Villa del Lago, Villa Carlos Paz, Córdoba, Argentina
Architect in charge: Dario Castellino Architetto
Land surface: 1147.55 sqm
Constructed Area: 328.34 sqm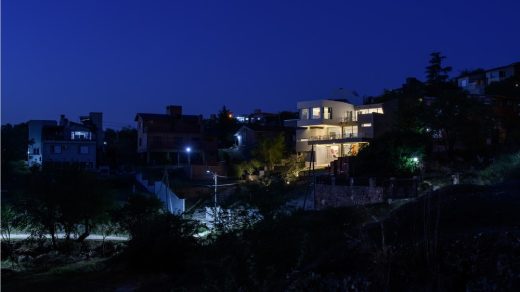 Photography: Arq. Viramonte Gonzalo
E-mail de Fotógrafo/a: [email protected]
House JTD, Villa Carlos Paz Córdoba images / information received 101121
Location: Villa del Lago, Villa Carlos Paz, Córdoba, Argentina, South America
Architecture in Argentina
Contemporary Argentina Architectural Projects
Argentina Architecture Designs – chronological list
Casa Rampa, Patagonia
Design: Andrés Remy Arquitectos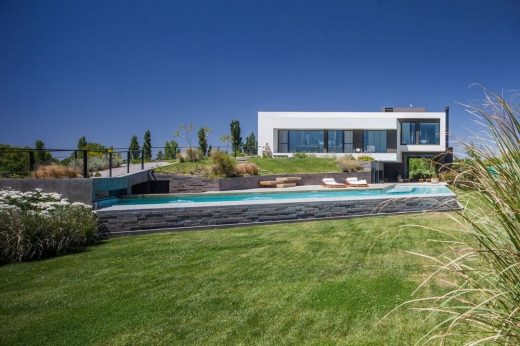 photo : Alejandro Peral
Ramp House in Patagonia
Nordelta Tigre Yacht Club House, Buenos Aires
Design: Estudio Ramos, architects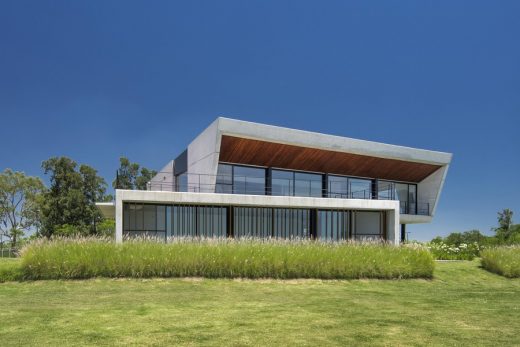 photograph : Daniela Mac Adden
Nordelta Tigre Yacht Club House
Córdoba Architecture
New Ice Cream Café Building
New Café Building in Córdoba
Bicentennial Civic Center in Córdoba Building
Architects: GGMPU Arquitectos + Lucio Morini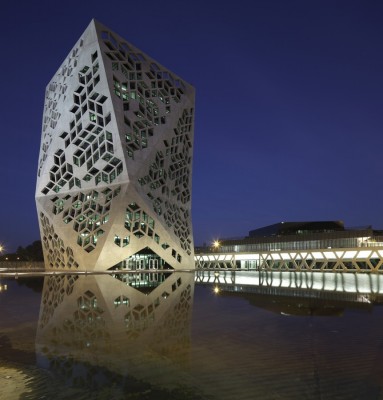 photograph : Claudio Manzoni
Bicentennial Civic Center Córdoba Argentina
Comments / photos for the House JTD, Villa Carlos Paz Córdoba in Argentina design by Dario Castellino page welcome