Plasma Studio Architects, London Design Studio, Images, Office, Projects Photos
Plasma Studio : Architecture
Contemporary Architects Practice England, UK Design Studio News + Images
post updated 28 Feb 2021
Plasma Studio Architects News
Plasma Studio News
27 July 2020
Schäfer House, San Candido, the Dolomites, Northeast Italy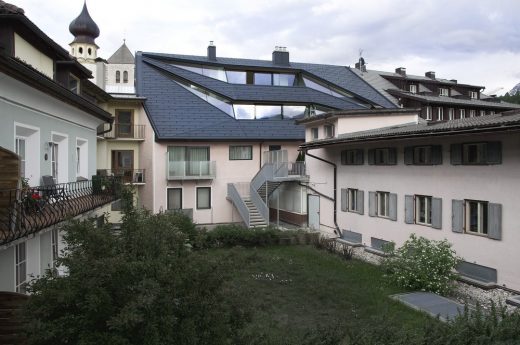 photograph : Michael Pezzei
Schäfer House, San Candido
The building is located in the historical center of San Candido, a small touristic village in the Dolomites. In the first three storeys (including one underground floor) it houses a department store while the upper three storeys have been transformed from a partly underused attic space into four large, independent apartments for the owner and his 3 daughters.
27 Sep 2017
Ceramic Constellation Pavilion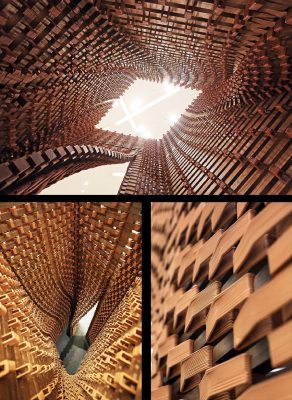 photograph from Plasma Studio
Holger Kehne, partner of Plasma studio, together with the Faculty of Architecture at HKU and with the support of 'Sino Group Robotic Architecture Series', has conceived an architectural structure made of robotically-manufactured bricks.
The 'Ceramic Constellation Pavilion ' is built on a wooden structure that supports a series of "walls" formed by about 2.000 clay bricks. Each of these individual components is unique and has been manufactured using robotic technology and 3D printing, allowing to generate different types of transparency and opacity in their different faces.
1 Mar 2017
Guzelbahce Campus Master Plan, Izmir University of Economics, Turkey
IZMIR UNIVERSITY OF ECONOMICS_Guzelbahce Campus Design
Final presentation for the MasterPlan in Izmir, Western Turkey
PLASMA Studio has recently presented the final Master Plan for the Guzelbahce Campus, new development commissioned by the Izmir University of Economics.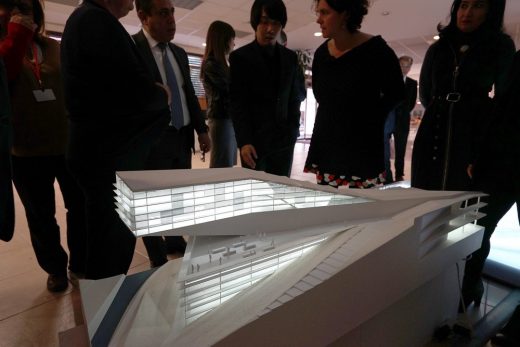 The Campus becomes instigator and core for the redevelopment of a large area between the coastal highway and the mountains of Izmir, known as the third most populous city after Istanbul and Ankara and as the fastest growing business centre of the extensive Turkish Aegean coast.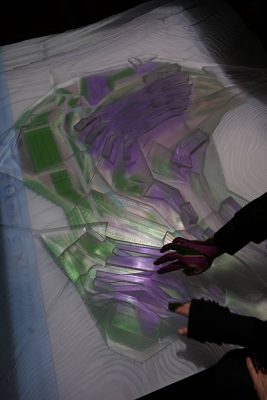 This London architectural practice, with collaborators Buro Happold (associate engineer) and PMA (associate architect and landscape designer), won this invited international competition with a radical self-sustainable vision for the future: Guzelbahce Campus creates a consonant functionality of water, planting, circulation and architecture into one seamless system.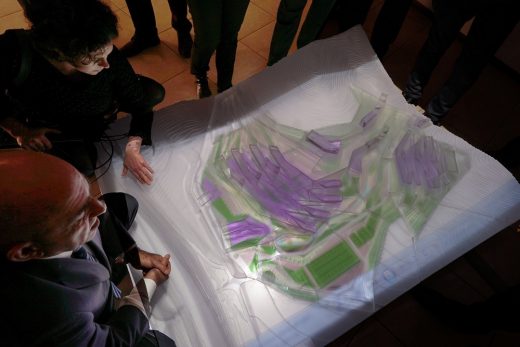 The masterplan comprises of a 72,000 sqm building for university faculties, a 24,000 sqm school complex (K12: kindergarten + primary + secondary + high school) and 45333 sqm of secondary buildings (library, sport facilities, student dormitories, housing and services). The project will be developed in three phases: the construction will start in 2019, continue in 2027 and be completed in 2037, receiving approximately 7,500 students.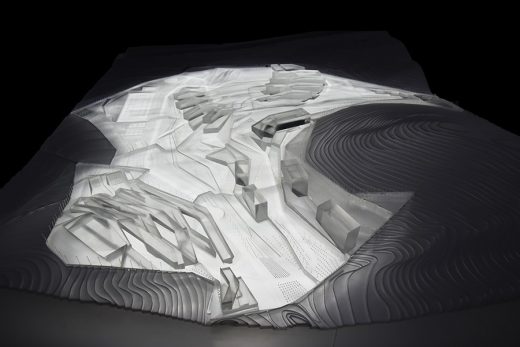 CONTINGENT AFFILIATIONS _ Eva Castro & Chuan Wang in collaboration with PMA
"CONTINGENT AFFILIATIONS – an encounter of the Third Kind", a collaboration between Plasma Studio and PMA, has been nominated for the ArchDaily China 视觉展墙 award in the Cultural category.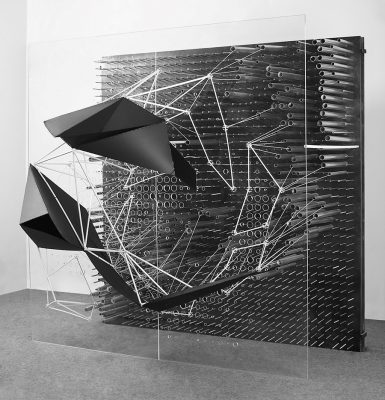 The Wall, a commission by Vision Magazine, is an assemblage of two planar surfaces that are woven together, entangled in a dialogue that has intrinsic repercussions, (in)forming a result, a live outcome that is mutable, transformable, at times playable (with), and always responsive to the interaction – that incessantly creates it. It emphasizes the two primarily different characters of the original entities and the transformation that both can undergo when submitted to mutual interaction. Such transformation has a formative effect in that it surpasses the individual changes of the ONE to become something of yet another realm; a reinvention of the two through a conjoint projection.
15 Dec 2016
Paramount Alma Residence, South Tyrol, northern Italy
PARAMOUNT – ALMA RESIDENCE shown by ARTE MEDIATHEK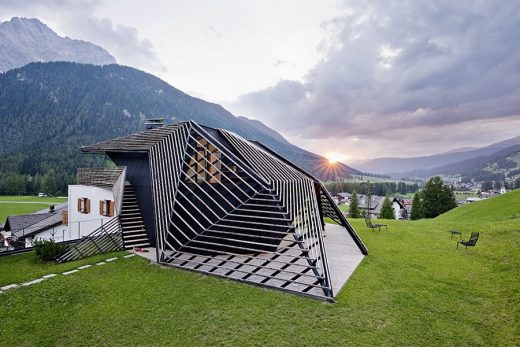 ARTE Tv for Arts & Culture has shown on December 11th the Project PARAMOUNT – ALMA RESIDENCE in a Report by Birgit Eckelt and Frieder Käsmannhe on the "New alpine architecture in South Tyrol".
Here a brief extract of the related article "In South Tyrol, a young, very dynamic architectural scene has developed. […] There is Ulla Hell from Sexten, partner of the international architects office Plasma Studio. Their sculpturally shaped buildings are original and yet connected with the landscape. In South Tyrol, she has designed very different residential buildings that combine one thing: a clearly identifiable design desire and the willingness to deal sensitively with the local situation […]".
Villa 3 Birken, Sesto, Dolomites, South Tyrol, northern Italy
Extension of building completed in Sexten / Sesto (Italy)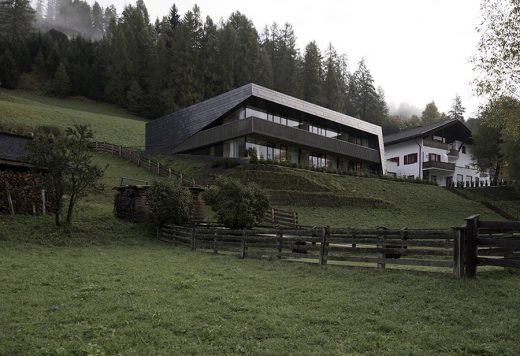 PLASMA Studio has recently completed the extension of Villa 3 Birken, a holiday residence with 6 spacious Guest Apartments in Sesto, Italy.
The building, consisting of a linear and geometrical volume with accessible roof terrace, is inserted in the steep topography overlooking the valley and framing the view to the Dolomites. The essentiality and linearity of the exteriors, covered with pre-oxidated copper sheets, agrees with the concept applied in the interiors.
Plasma Studio uses a limited palette of materials typical of the Alps region – glass and larch wood treated with grey pigments – which aims to integrate the building with the surrounding landscape and to create contrasts between light and dark colors.
Dolomitenblick, Sesto, Dolomites, South Tyrol, northern Italy
Plasma Studio



photo : Hertha Hurnaus
Dolomitenblick – 14 Jan 2013
The building hosts 6 generous holiday homes, all directed to the sun and the panoramic view of the Dolomites. Each private unite is designed to get a maximum of privacy: through the division of the whole building volume into 2 parts, through the stepped balustrades which avoid insight from the above unit and from the passing by street.
1 Mar 2011
Product Design by this Architecture Office
Plasma Studio and ewo present 'Tagliente'
With the advent of LED lighting units suitable for outdoor lighting, ewo, the Bolzano-based, international manufacturer of high quality lighting systems asked Plasma Studio to develop a new type of street light for this radically new technology.



photograph from architects practice
See Future Lighting Europe – – scroll down on the page for more information
Recent Designs by Plasma Studio
Datong Twin Towers, Shanxi Province, China
Date built: 2010-



image from architecture office
Datong Twin Towers
The design office won First Prize in an invited competition for one of two twin tower mixed-use complexes in Datong, Shanxi Province, China. The project comprises 70.000 m2 of floor area split between a hotel in one tower and offices in the other.
Flowing Gardens, China
Date built: 2010-
Design: Plasma Studio / Groundlab



image from architectural firm
Flowing Gardens – images / information added 14 Mar 2011
Key Projects by Plasma Studio
Featured Buildings by Plasma Studio, alphabetical:
Deep Ground
Date built: 2008-
Groundlab Collective



image from Plasma Studio
Chinese project
Hotel Puerta America, Madrid Hotel building, Spain
–



image from the hotel
Hotel Puerta America interior
Horticultural Expo, Xi'an, China
Date built: 2009-
Design competition : building + landscape design
House, Innichen, San Candido, Italy
Date built: 2008
Strata Hotel, Sesto, Dolomites, South Tyrol, north Italy
–



photo from Plasma Studio
Plasma Studio Architects : Italian hotel design
Xi'An World Fair 2011 – International Horticultural Fair in Xi'an, China
Date built: 2009-



image from Plasma Studio
Xi'An World Fair 2011
More plasmastudio projects online soon
Location: London, England, UK
Architects Practice Information
plasmastudio Office based in the English capital
Plasma Studio founded by Eva Castro & Holger Kehne in London, 1999
Next Generation 2008 Winner:
This is the fourth year of Next Generation Architects, launched in 2004 by Pipers and The Architecture Foundation. This catalogue presents a range of exceptional architects who can bring new thinking to the design of commercial buildings. The jury selected one practice, Plasma Studio, for the Pipers Award for exceptional work.
2008 Winner: Plasma Studio
2007 Winner: Jamie Fobert Architects
2006 Winner: Fashion Architecture Taste (FAT)
2005 Winner: dRMM
Pipers Award Winner – Plasma Studio
Plasma Studio (PS) is the kind of practice for which the phrase 'cutting edge' could have been invented. Founded by Argentinean-born Eva Castro and German-born Holger Kehne, even the practice name suggests it may be beyond the reach of anyone other than the most adventurous clients. But the Next Generation Award jury took very little convincing.
After setting up in London in 1999, Plasma Studio gained a reputation for small, innovative residential and commercial refurbishment projects which are informed by working at the very limits of current computer aided design tools and academic research at the AA.
Despite winning the prestigious Building Design 'Young Architect of the Year Award' in 2002, Plasma Studio have yet to complete a building in the UK. It could be that such originality scares rather than encourages clients.
Experimental, their use of architectural form to create surfaces that shift and fold, and elastic, viscous spaces, makes their work extraordinarily challenging, yet the built work by Plasma Studio also has a subtlety and assurance that the jury felt made it clear they were ready for big stuff.
PS joined Zaha Hadid, Norman Foster and Jean Nouvel in designing one of the floors of Madrid's Hotel Puerta America. The stainless steel clad tunnel, off which are the bedrooms the practice also designed, has been described as if you are walking straight onto the set of ''The Cabinet of Dr. Caligari.'' The walls and ceiling, clad in splintered fragments of polished metal, appears to bulge like fractured glass, reported The New York Times.
PS has now expanded into Europe with a second office in Sesto near Bolzano, Italy, where it recently completed a four star apartment hotel. While in London its multicultural staff is immersed in a fast-moving, diverse and urban culture, in Bolzano – an area of outstanding natural beauty and strong local crafts tradition – the work is developed from engaging with nature, the landscape and local materials.
This can be seen most clearly in the new build Strata Hotel by Plasma Studio in the Italian Dolomites completed last year. It may be hard to see how the hotel's extraordinary architecture which almost seems to weave its way into the topography of the hillside, could be translated into the more staid office market.
As Jon Emery from Hammerson and one of the Next Generation judges pointed out, it will require the right kind of client to know how to extract the potential from this kind of architecture. Nonetheless it was felt that Plasma Studio had enough of a track record to be worth this risk.
What the jury says: "We already knew that Plasma were strong and adventurous architects. Recently completed projects, supported by enthusiastic client references, demonstrate that they can realise their ideas in substantial buildings, while working to demanding briefs."


image from Plasma Studio
2008 Jury Rowan Moore (Chair), Director, The Architecture Foundation
Amanda Baillieu, Editor, Building Design
Jon Emery, Managing Director UK Development, Hammerson
Jeremy Gardner, Director City Invest, Jones Lang LaSalle
Nick McKeogh, Director, Pipers
Ian Simpson, Ian Simpson Architects
London Architecture : news + key projects



photo © Adrian Welch
English Architecture
plasmastudio : Young Architect of the Year Award
Comments / photos for the Plasma Studio Architects page welcome
Website: www.plasmastudio.com