Diamond Schmitt Architects Firm Toronto, Ontario Design Practice, Canadian Architecture Studio
Diamond Schmitt Architects Office
post updated 21 Jan 2021
Diamond Schmitt Architects Practice News
Diamond Schmitt Architects Office News arranged chronologically:
Senior Associate, Associates & Director Named In Expansion Of Diamond Schmitt's Design & Management Teams
TORONTO, ON, January 21, 2021 – Diamond Schmitt (DSA), the innovating Canadian-based architectural firm with studios in Toronto, New York and Vancouver begins the new year with the naming of a senior associate architect, the promotion of 10 architects to associate positions, and the appointment of a new director.  By continuing to strengthen its Canadian design and management teams the firm is poised to deepen its national and international contributions to built and professional environments.
In the words of Principal and co-founder Donald Schmitt, the firm has "…gone from strength to strength and continues to deliver exceptional architecture. Despite the global pandemic keeping us all socially distant we have remained resilient, grown stronger and more focused to serve our projects. Our capabilities are in no small part due to these recent advancements and appointments."
Liviu Budur, OAA, LEED AP (Toronto) advances to the position of Senior Associate Architect. The ten new Associate Architects include: Erin Broda, OAA, PHD (Toronto) Stephanie Huss, OAA (Toronto) Persis Lam, OAA (Toronto) Jeff Geldhart, AAA (Calgary) Mehdi Ghiyaei, OAA (Toronto) Sid Johnson, Architect AIBC, LEED AP (Vancouver) Helmut Kassen, PhD, CMA (Toronto) Cameron Turvey, OAA (Toronto) Javier Zeller, OAA, MRAIC (Toronto), and Haley Zhou (Toronto). Finally, Melanie Coates (Toronto) has been appointed as the firm's Communications Director.
These exceptional individuals are active ambassadors of the firm and are exemplary for their demonstrated expertise and commitment to the pursuit of excellence for every project commission. The collective talent of these experts' university and professional accreditations spans the globe, from the heart of Romania, across Canada, along the eastern USA and into northern Iran.
A commitment to environmental stewardship is upheld by their many LEED accreditations and Passive House design certifications. Their community engagement is further demonstrated by ongoing civic activism and active memberships with the Black Architects and Interior Designers Association (BAIDA) and Building Equality in Architecture Toronto (BEAT), an independent organization dedicated to the promotion of equality in the profession of architecture.
With studios in Toronto, New York, and Vancouver, Diamond Schmitt ( dsai.ca) has a global perspective and a portfolio of academic facilities, commercial, residential, recreation, and performing arts centre projects throughout North America and abroad. Current and notable Canadian projects include: Victoria, BC's TELUS Ocean Building; McGill University's New Vic Project, a campus for sustainable systems and public policy; Toronto's Alexandra Park Passive House Pilot Project and McMaster University's Peter George Centre for Living and Learning. Diamond Schmitt delivers innovative architecture to empower organizations, communities and people to harness change for the greater public good.
Diamond Schmitt Architects Design & Management Photography:
Headshots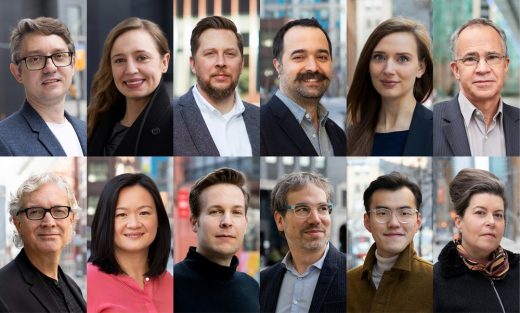 photos : Jim Ryce, Alastair Bird, Todd Korol
Jeff Geldart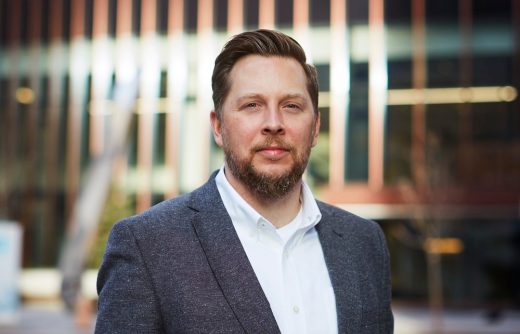 photo : Todd Korol
Mehdi Ghiyaei: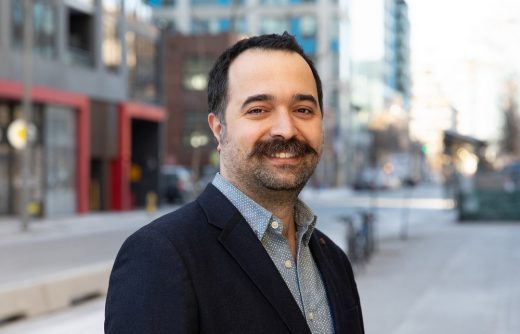 photo : Jim Ryce
Stephanie Huss: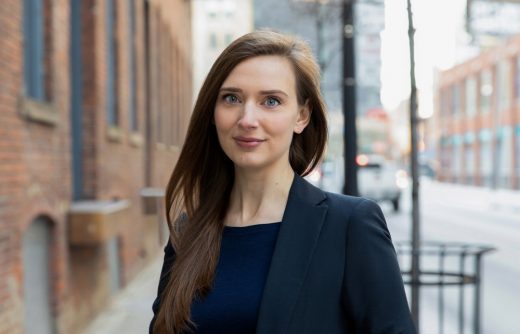 photo : Jim Ryce
Sid Johnson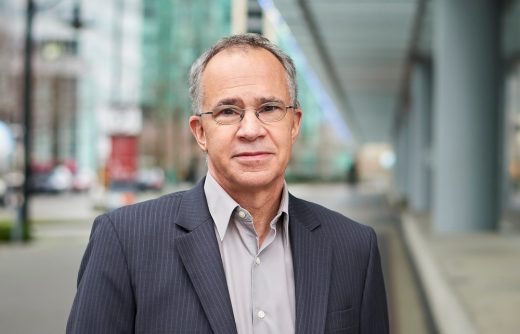 photo : Alastair Bird
Helmut Klassen:


photo : Jim Ryce
Cameron Turvey: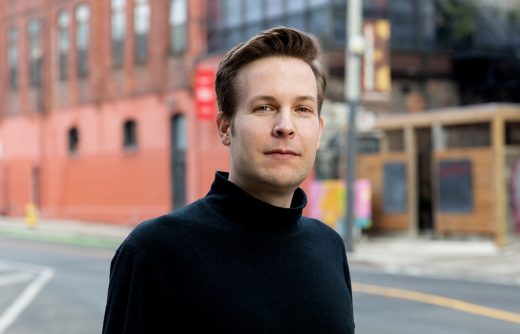 photo : Jim Ryce
Javier Zeller: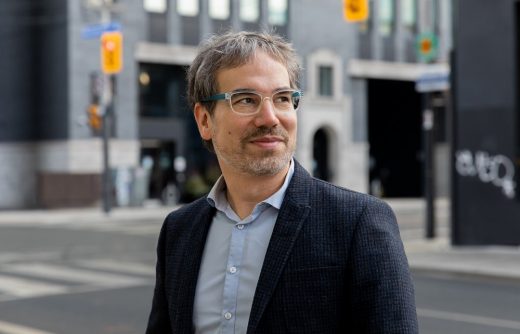 photo : Jim Ryce
Melanie Coates: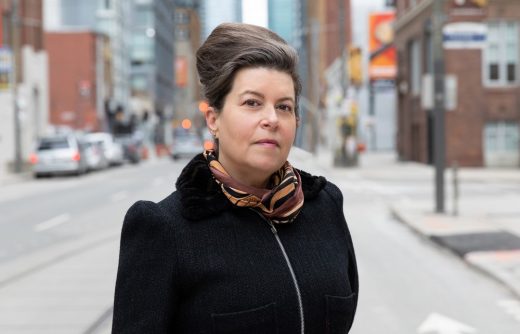 photo : Jim Ryce
26 Nov 2020
NRC Mississauga Research Facility Opens
MISSISSAUGA, ON – The National Research Council (NRC)'s new advanced materials research facility has opened in Mississauga. Designed by Diamond Schmitt, the facility will serve as a national clean energy hub, supporting and undertaking foundational research of new materials for clean energy and other applications and transitioning them to industrial use.
This facility will bring companies, government, and universities together to collaborate on breakthrough projects in clean technologies and advanced materials, as part of the Canadian Campus for Advanced Materials Manufacturing (CCAMM), a joint initiative between the NRC and the Xerox Research Centre of Canada (XRCC).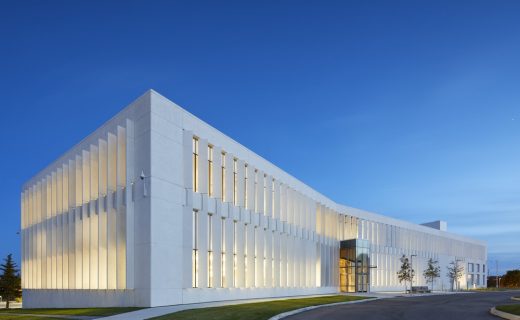 The new 21,500 square foot facility is designed with flexible laboratory and office spaces that are divisible by movable / removable partition systems and with multiple layers secure access. The laboratory program includes characterization, dry, wet and a high bay pilot lab to accommodate the range of NRC's research. The two-storey building is designed with the ability for future expandability vertically with minimal disruption to ongoing research activities.
The building exterior of precast concrete cladding and vertical fins provides solar shading and light dispersion into the interior. The façade provides a distinctive presence on the site while maintaining a complementary relationship with the surrounding campus architecture of the Sheridan Science and Technology Park.
"The opening of our new facility in Mississauga represents a major stepping stone for the National Research Council of Canada in advancing Canada's clean energy agenda. Our vision is for this collaborative hub to become the home to new technologies that will enable industry to be more sustainable." said Roger Scott-Douglas PhD, Acting President, National Research Council of Canada. "We look forward to working with our partners in accelerating the development of advanced materials technologies and their commercialization into disruptive products for industry."
"The NRC Mississauga research facility is a unique facility that will act as a focal point for the development of high-performance advanced materials manufacturing." said Eric Lucassen, Project Architect, Diamond Schmitt. "The interior laboratory spaces and casework systems have been designed to provide maximum flexibility for the user groups while the exterior building features of rigger, quality, and permanence speak to some of the core values of the NRC."
17 Nov 2020
Jennifer Mallard selected for Hamilton Design Review Panel
November 17 2020, HAMILTON, ON – Diamond Schmitt is pleased to announce that Principal Jennifer Mallard has been selected as one of nine new members for the Hamilton Design Review Panel (DRP) for the 2021-2024 term.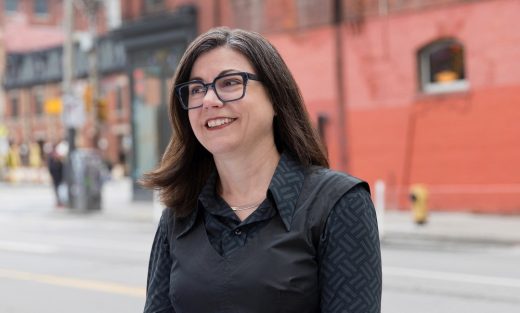 Panel members will provide recommendations and advice to planning staff regarding the design of proposed development projects within the Design Priority Areas, including the downtown, west harbour, primary city corridors and other areas experiencing transformational change.
Jennifer Mallard is a Principal at Diamond Schmitt with over 30 years of experience in the design of public buildings, including performing arts centres, libraries and educational institutions. She is dedicated to collaboratively managing complex projects and skilled at driving large, specialized teams towards a focused common goal. This approach positions her clients at the centre of a process that is fuelled with energy, commitment and enthusiasm and carefully considers all architectural and programmatic objectives.
Jennifer is a talented designer with a proven track record for elegant and functional projects which can be exemplified with her portfolio of work, notably her project for the National Arts Centre in Ottawa, the Shakespeare Theatre in Washington and the Daniels Spectrum Arts and Culture Centre in Toronto.
"I have a deep appreciation for Hamilton and its history. Both of my parents' families settled in Hamilton upon immigration to Canada in the early 1900's. I was born in Hamilton, and grew up in Ancaster and Dundas." said Jennifer Mallard, Principal, Diamond Schmitt. "I have been fortunate to work on a variety of significant public buildings, shaping their civic spaces and their impact on their environments. Each of these projects engages the life of its surroundings in different ways, but all are part of a civic engagement process that is essential to the creation of vibrant cities. I'm honoured to contribute to the conversation about the future of the City of Hamilton."
Diamond Schmitt Architects (dsai.ca) is a Canadian based architecture firm with global perspective. With studios in Toronto, New York, and Vancouver, the firm has an extensive portfolio of academic facilities, commercial and residential projects as well as recreation and performing arts centres throughout North America and abroad. Diamond Schmitt believes that architecture can empower organizations, communities, and people to harness change for the greater public good.
August 6, 2020
Derek Newby as a new principal at Diamond Schmitt Architects
Vancouver – Diamond Schmitt Architects is pleased to announce that Derek Newby has returned to the company as a principal in the growing Vancouver practice.
Derek brings extraordinary experience to designing mixed-use, office and academic facilities and is recognized nationally for his leadership in sustainable design and high-performance buildings. For years he has advocated for low-carbon buildings, both through the application of Passive House principles to reduce operating emissions and through the use of timber to reduce embodied emissions.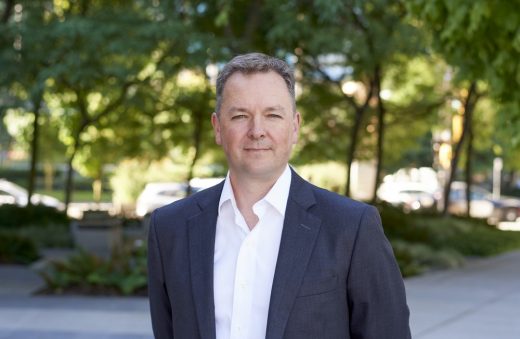 photo : Alastair Bird
His recent work includes designing Canada's Earth Tower in Vancouver, a proposed 38-storey mixed-use building built mainly of timber to Passive House standards. He was also the Project Architect for Orchard Commons, a large mixed-use hub at the University of British Columbia, and he led the design for numerous office projects planned for downtown Vancouver.
Most recently Derek worked alongside Diamond Schmitt on the Peter A. Allard School of Law at UBC and the Tommy Douglas Public Library in Burnaby BC – both of which reflect a deep commitment to practical, elegant design.
Derek is a member of the Architectural Institute of British Columbia and the Royal Architectural Institute of Canada. He is a LEED accredited professional, a Certified Passive House Designer and has served on the Advisory Design Panels of New Westminster and Surrey, B.C.
Said Newby: "I'm delighted to rejoin my colleagues here and look forward to expanding our presence in BC, across Western Canada and into the US." Said Donald Schmitt, the firm's co-founder: "Having worked with Derek in Toronto and collaborated when he returned to Vancouver with his family, we are excited to welcome him back to Diamond Schmitt".
Diamond Schmitt Architects (www.dsai.ca) has studios in Toronto, New York, and Vancouver and an extensive portfolio of academic facilities, commercial and residential projects as well as healthcare, recreation and performing arts centres throughout North America and abroad.
May 22, 2020
Diamond Schmitt Appoints Two New Principals
Totonro – Diamond Schmitt Architects is pleased to announce the appointment of Sybil Wa and Nigel Tai as Principals with the firm. The promotion of the two Senior Associate architects recognizes their contribution to design excellence and skilled project management on a wide range of projects.
"We welcome these skilled design architects as partners in the firm as we continue to strengthen the practice," said Donald Schmitt, Principal, with the Toronto-based company.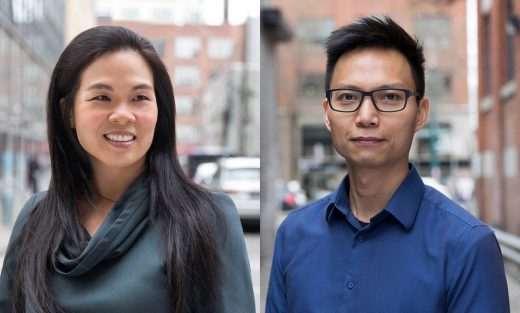 photo courtesy of architecture studio
Ms. Wa's career path with Diamond Schmitt began while still in high school, before deciding to pursue architecture. She returned while studying the profession at university and was hired upon graduation.
Her work includes civic and institutional projects with a focus on performing arts venues. Among these are the Four Seasons Centre and the renewal of what is now the Meridian Arts Centre in Toronto; the Mariinsky Theatre in St. Petersburg, Russia; and the FirstOntario Performing Arts Centre in St. Catharines.
Now based in New York City where she manages the firm's studio, she is a key member of the design team on the re-imagination of David Geffen Hall, the home of the New York Philharmonic at Lincoln Center.
She participates in public housing design review and other city building initiatives and has advocated for playgrounds and family-sized residential units to improve liveability in cities. "The design process has the potential to inspire creative and empathetic solutions," said Ms. Wa.
Nigel Tai joined Diamond Schmitt in 2008 after gaining experience in Hong Kong and London. This seasoned fast-track architect has managed complex institutional projects from design concept approval to building opening in a highly condensed time frame as little as two years.
He was project architect on the award-winning Environmental Science and Chemistry Building at University of Toronto Scarborough, now recognized as a model of sustainable design in the laboratory typology.
Equally adept in working in a range of project procurement models and project scale, Mr. Tai is currently managing the design of two student residences at Queen's University and Carleton University, and the final phase of construction of Transit City, the transformative residential project that is at the heart of the new Vaughan Metropolitan Centre.
"Architecture plays an increasingly important role in charting a sustainable future and advancing collaborative design solutions is the way to address this urgent objective," Mr. Tai said.
He recently accepted a second term as a charter member of the Burlington Urban Design Advisory Panel.
3 Apr 2020
Diamond Schmitt names new Associates and Directors
Diamond Schmitt names new Associates and Directors Toronto – Diamond Schmitt is pleased to announce the expansion of its design and management teams with the appointment of 14 Associates and advancements and two new Directors.
Four architects are promoted to Senior Associates: Walton Chan, Cecily Eckhart, Eric Lucassen, and Jessica Shifman. New Associates are Elena Chernyshov, Jessica Cheung, Chris Hughes, Dieter Janssen, Wen-Ying Lu, Giuseppe Mandarino, Judith Martin, Fernanda Rubin, Arne Suraga, and Jose Trinidad.
New Directors are Claudia Cozzitorto, Design Technologies Director, in Toronto, and Rod Maas, Technical Director, in our Vancouver studio.
"These promotions acknowledge the talent, breadth of experience and design depth in our studio across a wide range of projects as we continue to grow our practice," said Donald Schmitt, Principal, Diamond Schmitt Architects.
Mr. Chan is working on the design of seven stations for Ottawa's LRT Confederation Line expansion and condominium projects in Toronto. He recently completed the York Region bus terminal at Vaughan Metropolitan Centre.
Ms. Eckhart has extensive experience in laboratory design and is guiding the Laboratory Modernization for Environment and Climate Change at the Canada Centre for Inland Waters in Burlington, Ontario.
Mr. Lucassen is at work on the National Research Council of Canada Centre for Advanced Material Manufacturing in Mississauga and a residential tower in Etobicoke. He previously completed the Toronto Zoo Wildlife Health Centre.
Ms. Shifman recently completed phase one of renewal at Holy Blossom Temple in Toronto and is contributing to design competitions and work on the Ottawa LRT expansion.
Among the newly appointed Associates, Elena Chernyshov in the Vancouver studio is working on a rezoning project in Vancouver, a commercial project in Victoria, the Cameron Community Centre and Library in Burnaby and Oakridge Presentation Centre. Ms. Jessica Cheung was on the core team for the rejuvenation of the National Arts Centre in Ottawa and is currently project manager for the York University Markham Campus Centre.
Chris Hughes immersed himself in the design of the Senate of Canada Building – Ottawa's former train station – and is now at work on the new Security Centre for the Legislative Assembly of Ontario in Toronto.
Dieter Janssen focused on the customized detailing of the Senate Chamber and is currently project architect for the University of Guelph's MacKinnon Building renovation for their College of Arts and IICSI program.
Ms. Wen-Ying Lu relocated to our Vancouver practice in 2017 where she is project architect on four residential towers at Oakridge Centre. She has also worked on the redevelopment of Mirvish Village in Toronto.
Giuseppe Mandarino brings his experience from the Bridgepoint Active Healthcare design team to the Michael Garron Hospital project to transform an early 20th-century facility into a modern centre and a hub for an eastside Toronto neighbourhood.
Ms. Judith Martin was active in the rejuvenation of the National Arts Centre with particular focus on the Kipnes Lantern and new public space. She is now working on the Haskayne School of Business at the University of Calgary.
Ms. Fernanda Rubin worked on the recently completed University of British Columbia Undergraduate Biosciences Complex and is currently working on Bristol Court, a residential tower in Mississauga and a cultural project in Calgary.
Arne Suraga is currently working on a Passive Haus residential project for Toronto Community Housing, the Carleton University Engineering Design Centre in Ottawa and Transit City residential towers in Vaughan.
Jose Trinidad has applied his computational design skills to numerous international competitions and current projects, including David Geffen Hall at Lincoln Center in New York and Buddy Holly Hall, which opens in 2020 in Texas.
Design Technologies Director Claudia Cozzitorto applies her architectural background to building information modelling (BIM) implementation at the firm. She has held national and local roles for the advocacy of BIM in architectural practice.
Rod Maas, Technical Director, at the Vancouver studio, brings a background in highly sustainable design on international projects to oversee technological implementation.
Diamond Schmitt Architects is based in Toronto with studios in Vancouver and New York City. With the latest round of appointments, the firm comprises 19 Principals, 9 Senior Associates, 28 Associates, and architectural and support staff for a total of 282 people.
Photo
Top row: Walton Chan, Cecily Eckhart, Eric Lucassen, and Jessica Shifman
Middle row: Elena Chernyshov, Jessica Cheung, Chris Hughes, Dieter Janssen, Wen-Ying Lu, Giuseppe Mandarino
Bottom row: Judith Martin, Fernanda Rubin, Arne Suraga, Jose Trinidad, Claudia Cozzitorto, Rod Maas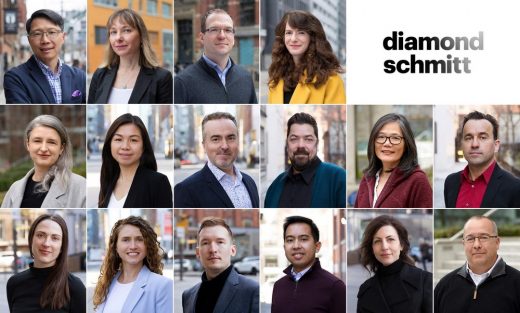 photo courtesy of architects office
More Diamond Schmitt Architects practice news online soon
Location: Toronto, Ontario, Canada & New York, NY, USA and Vancouver, BC, Canada
Toronto Architecture Practice Information
Diamond Schmitt Architects office based in Toronto, Ontario, Canada
Diamond Schmitt Architects is recognized as one of Canada's leading architectural practices. Founded in 1975 and located in Toronto, Ontario, Canada, the firm currently employs 160 architects working on projects worldwide. The founding principals of the firm are architects A.J. Diamond and Donald Schmitt.
Diamond Schmitt – main page with current news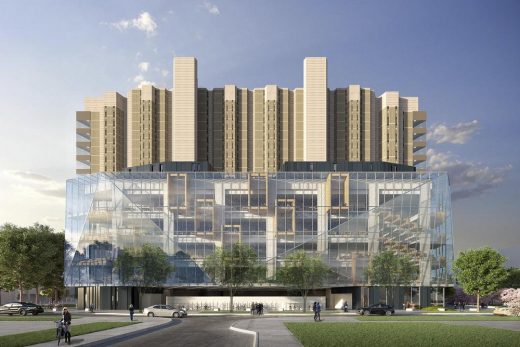 Robarts Library Building, University of Toronto, image courtesy of architects
Over the course of three decades, Diamond Schmitt Architects has steadily grown in both size and reputation with an increased focus on large-scale institutional buildings designed to meet the specific needs of performing arts organizations, as well as academic and medical research institutions, many of which have won international design awards. Design success at Diamond Schmitt Architects has been matched with equal success by budget and schedule control, a record in which the firm takes much pride.
Diamond Schmitt Architects has recently completed award-winning performing arts centres for the Canadian Opera Company, the National Ballet of Canada, the Detroit Symphony Orchestra, Washington's Sidney Harman Hall, and the Garter Lane Theatre in Ireland. Currently in design at Diamond Schmitt Architects are concert halls for the Montreal Symphony Orchestra and the Denver Symphony Orchestra as well as a number of performance halls for smaller theatre groups in both Canada and the United States.
Left to right: AJ Diamond, Gary Mcluskie, Michael Tracey:





photo courtesy of architects firm
Three of recent projects by Diamond Schmitt Architects were recognized by Architectural Record and its sister publication BusinessWeek as being among the 10 best buildings in the world in the following years – 2004: The Israeli Ministry of Foreign Affairs in Jerusalem; 2007: the Four Seasons Center for the Performing arts in Toronto, Canada; 2008: The Sidney Harman Hall at the Harman Center for the Arts in Washington, D.C. Measurable results proving that these buildings changed people's lives helped support the theory that good design equals good business.
As well, Diamond Schmitt Architects has received over 150 regional, national and international awards for excellence in design as well as awards from national building associations (brick, concrete, steel, wood, glass and bronze) and 'green' organizations such as the U.S. and Canadian Green Building Councils for leadership in the design of environmentally sustainable buildings.
Diamond Schmitt Architects has developed a reputation as a teaching office, encouraging an open and collaborative design process that over the years has attracted talented young architects from around the world. The architectural teams at Diamond Schmitt are lively and diverse with over 25 languages currently spoken within the office.
In 2004 and again in 2008 the international accounting and consulting firm Deloitte LLP included Diamond Schmitt Architects on their list of the 50 Best Managed Companies in Canada. In 2008 A.J. Diamond co-authored (with Donald Schmitt and Don Gillmor) Insight and On Site, The Architecture of Diamond and Schmitt. Part manifesto, part monograph, the book addresses critical urban issues and provides examples from the Diamond Schmitt architectural practice that both address and offer planning and design solutions to those issues.
Buildings / photos for the Diamond Schmitt Architects page welcome
Website: www.dsai.ca