Take your love for architecture up a notch: preparing for interior design degrees, Furnishing style advice, Building decor tips
Top 8 Most Important Architecture Presentation Board Tips
Mar 13, 2023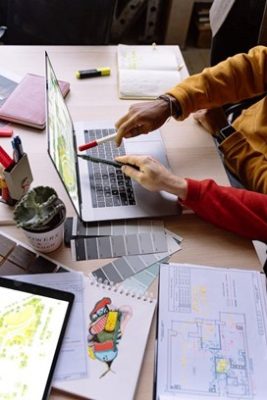 Pexels
The best design, drawings, and renders are not enough to land clients. You must successfully create architectural presentation boards that contain all the essential elements clients need to know about the project.
By following the tips below, you can create compelling and inspirational presentation boards that will showcase your skills and land you clients. Keep reading to find out the eight most important architecture presentation board tips.
What are architecture presentation boards?
Architectural presentation boards are tools used by architects to showcase their work. They can communicate their work and present their artistic skills using a presentation board.
An architectural presentation board is like a sales pitch where you sell your ideas, concept, and design to win clients. An architecture presentation board serves several purposes, such as:
Use for design presentations to clients, superiors, or colleagues
Can help land clients and earn commissions
Can help build your career and take your architectural projects to the next level
Types of Architectural Presentation Boards
It is easier to create architectural presentation boards when you can categorize them according to type. Below are four common types of architectural presentation boards:
1. Architecture Site Analysis Board
Architects must undergo data analysis to determine the site's current condition, needs, and limitations. The results of the analysis are the basis or foundation for your presentation board's concept development.
A site analysis board may contain urban scale analysis, environmental analysis, analysis of physical conditions, and sociocultural analysis. An analysis board can reinforce the data found in your architectural drawings.
2. Architecture Conceptual Board
Conceptual boards are presentation boards showcasing your initial ideas and how you plan to approach the project. This board contains vital information about the project's concept development and design process.
You can emphasize your ideas by creating conceptual boards that contain collages and diagrams. Collages and diagrams can be made using modeling software like Adobe Photoshop.
Present your conceptual board to your supervisor or client before showcasing your architectural drawings and renderings. The main goal of a conceptual board is to clearly present all the stages your architectural project will go through.
3. Technical Drawings Board
A technical drawings board is vital because it shows the structural elements of your design and serves as a guide during the construction process. It includes a master plan, site plans, floor plans, sections, and elevation views.
4. Professional Boards
Your presentation boards should be visually appealing to clients. Professional boards focus on renderings and plain plans, which are seen in the design of the living space.
Create professional boards with the appropriate color scheme and renderings. Present your boards best to clients who will evaluate your work.
Tips for a Stunning Architecture Project Presentation Board
Follow the eight tips below for a successful architecture presentation board.
1. Structure and Layout
You must plan and organize what key features you have to include in your presentation board. You have to determine which technical drawings or images you want to present.
It is best to list all the images and content you must include to finalize your presentation board's overall structure. Doing this helps you to effectively communicate your design to potential clients.
Once you are done finalizing the overall structure of your board, the next step is to organize the elements on your board to have consistency in design if you are to produce multiple boards.
Using a grid can be a helpful tool in organizing the visual elements on your boards. The grid can have space for the page numbers, title bar, and other information.
2. Visual Hierarchy
Another helpful tip is using visual hierarchy to emphasize images on presentation boards. You can choose which image you want to receive the most visual attention in a visual hierarchy. The image you want to highlight the most should be the biggest, which can be viewed from 6ft away.
3. Templates
Using professionally-made presentation templates can help you easily make your presentation boards while saving a lot of time. The use of templates is a useful tip that architects find very beneficial.
Using templates can make your presentation boards look uniform and visually appealing. To try using templates for your presentation board, check out Simple Slides' infographics slide catalog to browse its entire slide collection.
4. Orientation and Size
When creating your presentation boards, you need to know whether you will be presenting your boards in landscape or portrait orientation. The orientation can also affect the structure and layout of your boards.
Create boards that are of equal sizes. You can present them as separate boards coming in sequence or place two or more boards side by side to create one big presentation board. However you want your boards to be presented, make sure you use the same orientation for all boards for uniformity.
5. Background
Take advantage of negative space. Only include information that is vital to your presentation, and don't be tempted to fill out these spaces with useless information. The use of negative space helps make your design stand out.
6. Information to Be Included
When considering what information to include in your presentation board, imagine yourself as a third party viewing your board for the first time. Is the information on the board enough to thoroughly explain your design?
If you are presenting more than one board, including your name or company is advisable. Here are other information that must be included on your presentation board:
Floor plans and elevation
Perspective view, 3D drawings, and renders.
Brief sentence explanation about the key features of your design
Hand drawings (if relevant or required)
7. Color Scheme
Colors can make your presentation board come alive. It redirects your viewers to what you want to emphasize on your presentation board.
Black and grey are the colors commonly used by architecture students for their presentation boards. These colors may look professional. However, constantly using this color combination can make your presentation board look boring.
Pay close attention to your choice of color so your presentation board doesn't look too boring or overwhelming. You may add pops of color to your presentation boards to give them some life.
8. Image Selection
In the process of making your architectural design, you have made several sketches, models, renderings, and drawings. Choose only the best ones for your presentation board. Avoid adding too many images for this can make your board too overwhelming.
Alternatively, don't be too conservative to put only a few images for this may also mean that you are not creative enough or you are not putting the necessary effort into your work.
Conclusion
You have worked for months to make your design the best it can be. Your efforts will definitely be rewarded if you put extra effort into making your presentation boards.
The architecture presentation board tips shared above are simple and easy to do. You can definitely close deals with your clients by applying the tips above.
Comments on this Top 8 Most Important Architecture Presentation Board Tips article are welcome.
Houses
Contemporary Property Articles – architectural selection below:
Ghyll House, Sussex, England
Design: Strom Architects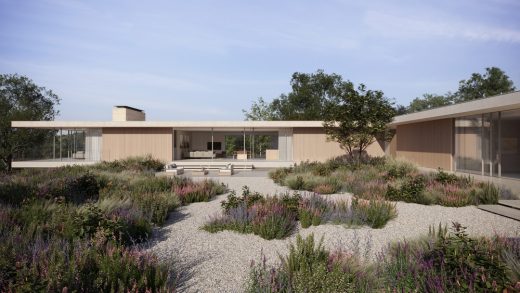 image : LB Visualisation
Ghyll House, East Sussex Property
Sea Breeze, Camber Sands beach, England
Design: RX Architects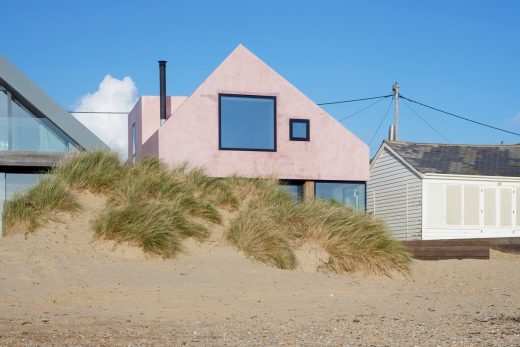 photo : Richard Chivers
Sea Breeze on Camber Sands beach, East Sussex
Buildings
Property and Furniture Posts
Interior designer living room trends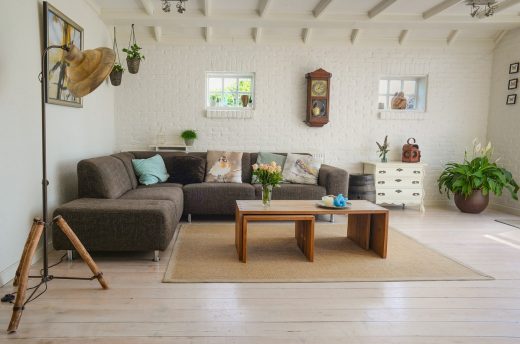 Ideas on What to Put On a Coffee Table
Contemporary Interiors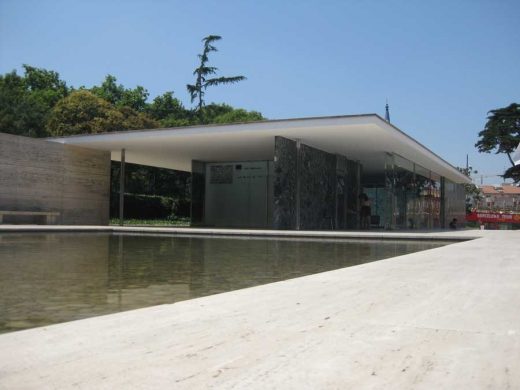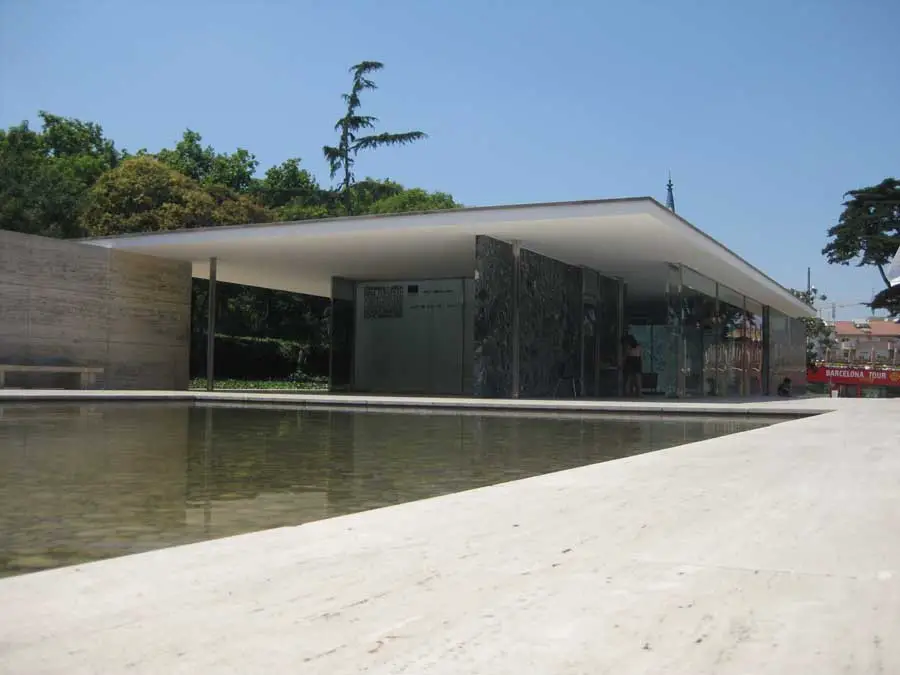 photo © Adrian Welch
Comments / photos for the Top 8 Most Important Architecture Presentation Boards Tips page welcome