Top counties to buy property in Connecticut, Northeast America home purchase, US house buying
Exploring The Top Counties To Buy Property In Connecticut
June 22, 2023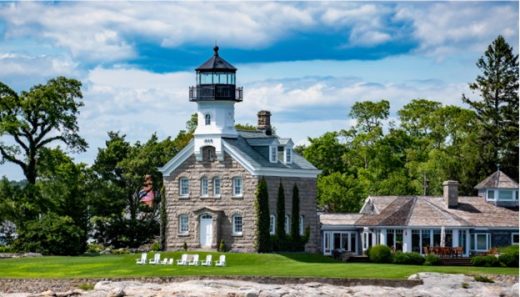 Welcome to the enthralling state of Connecticut, a haven of natural beauty and abundant opportunities for property ownership. Perfectly positioned in the Northeast, this state boasts an array of captivating counties, each with its own distinct allure. Whether you yearn for the serenity of quaint countryside or the vibrancy of a thriving city, Connecticut has it all.
We understand that choosing the perfect county can be a daunting task, which is why we've meticulously researched and curated a list of the absolute best counties to purchase property in Connecticut. So, no matter if you're embarking on the exciting journey of becoming a first-time homeowner or a seasoned investor seeking lucrative prospects, let us be your guiding light as we unveil the hidden gems that await you.
Why Connecticut is a Great Bet
Connecticut is renowned for its rich history, culture, and natural wonders. It serves as a gateway to the bustling Northeast area, yet retains a unique charm that sets it apart from its competitors. From the beautiful foliage abound in the fall to the crystal-clear lakes and streams, Connecticut, USA, offers an outstanding quality of life unmatched by any other region.
Moreover, Connecticut is widely recognized as a great place for business owners, entrepreneurs, and investors alike. Its location makes it ideal for access to major cities and airports, while its favorable tax system creates attractive incentives for those looking to invest.
Connecticut's robust infrastructure and diverse economy make it a prime destination for businesses of all sizes. So, without further ado, let's take a closer look at the top counties to purchase property in Connecticut.
Hartford County
With the bustling city of Hartford at its core, it's no wonder why Hartford County is a top destination to buy property. As the second most populous county in the state, Hartford County has an eclectic mix of diverse residents, offering a melting pot of cultures that make it one of Connecticut's most unique regions. Founded in 1666, this county has a rich history that stretches back centuries.
But it's not just about the past—Hartford County enjoys a low cost of living and a bounty of opportunities, making it an excellent place to start a new life or take your career to the next level. Properties here range from bargain-priced at around $15K up to luxurious estates priced in the high millions, which means there's something for everyone. Best yet, the seller's housing market makes it an excellent time to purchase property in this county.
Tolland County
If you're in the market for a new property and haven't added Tolland County to your list of potential destinations, it's time to reconsider. This gorgeous region in Northern Connecticut boasts a serene and marvelous landscape that is simply too beautiful to ignore. But there's more to Tolland County than just its looks—the area is also enriched with a rich and vibrant history that can be felt wherever you go.
And if you're someone who loves immersing themselves in nature and the great outdoors, Tolland County has plenty to offer in that department too. From hiking trails to expansive parks, the area has everything to keep you and your family happy and healthy. And let's not forget about the superb schools, single-family homes, and lots of available lands—all of which make Tolland County an ideal place to lay down roots.
Middlesex County
Middlesex County is the quintessential example of a top destination to buy property. With a population of over 165,000, this south-central Connecticut county has it all—from breathtaking landscapes to an array of year-round activities that include car shows, holiday events, and neighborhood gatherings. But what really sets Middlesex County apart is its manufacturing prowess, its delicious cuisine, and its stunning architecture.
There's nothing quite like being a part of a community that takes pride in its heritage, and this county has plenty to be proud of. Additionally, Middlesex County has almost more than half of its housing types as single-family homes, with each one different from the next. You will also find condos and townhomes scattered throughout the county, so regardless of what kind of property you're looking for, Middlesex County has got you covered.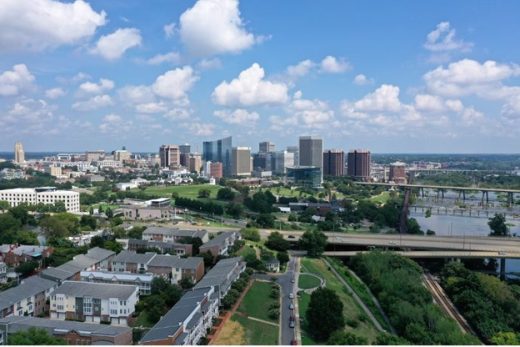 Litchfield County
If you're looking for a slice of the American dream, a place where you can build a life surrounded by natural beauty and great cultural opportunities, you might want to set your sights on Litchfield County. This middle- to upper-class county, nestled in the northwestern corner of Connecticut, is truly one of the best places to buy property in the state.
As the largest county by area, you'll have plenty of room to spread out and enjoy a wide variety of outdoor activities. And who wouldn't want to rub elbows with the likes of actors Dustin Hoffman and Broadway composer Stephen Sondheim, two of the many successful artists who call this place home.
But above all, what makes Litchfield County such a desirable area for property buyers is the outstanding number of homes for sale, all varying in shapes, sizes, and locations. Plus, with a myriad of land opportunities, you have the chance to build your dream home from the ground up.
Fairfield County
There are few places in Connecticut that can measure up to the incredible appeal of Fairfield County. With its historical landmarks and charming downtown area, this pristine location has climbed its way to the top of many potential buyers' wish lists.
Known for its abundance of parks, beaches, and golf courses, Fairfield County is a hub for those who love to soak up the great outdoors and enjoy the finer things in life. Whether you're looking for a lively and diverse community or access to unparalleled educational opportunities, this bustling county ensures there are options to please everyone.
Purchasing real estate here means joining a highly active community and taking advantage of many fantastic amenities. All these attributes make Fairfield County a compelling choice for anyone looking to make a smart and savvy investment in property.
Few and far counties can rival the advantages that come with buying a home in Connecticut, and each one of these five destinations is proof of just that. The real fun is in researching each one and exploring the ins and outs of each before finding the one that best suits your budget and lifestyle. With a little bit of luck, that property is waiting in one of these five counties.
Comments on this guide to the top counties to buy property in Connecticut USA article are welcome
Connecticut Buildings
New Canaan Residence
Design: Specht Harpman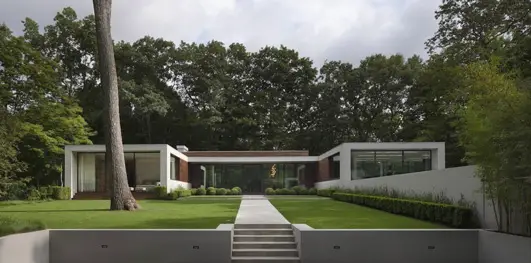 photo : Elizabeth Felicella
New Canaan Residence
Smith House, Darien – Celebrating 50 Years of Completion with New Photos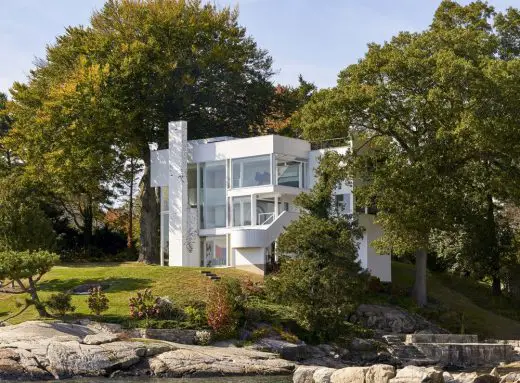 photo © Mike Schwartz
Smith House, Connecticut
Philip Johnson Glass House News, New Canaan
Date built: 1949; Architect: Philip Johnson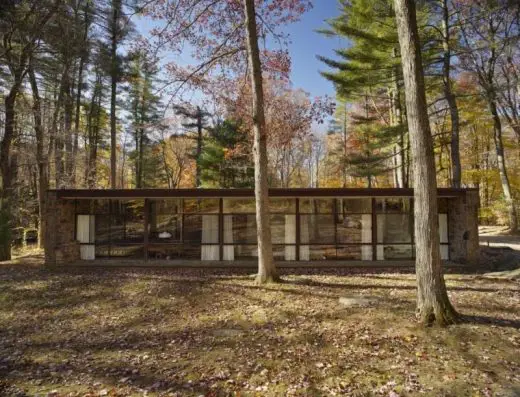 photo : Michael Biondo
Philip Johnson's Glass House
Residential Playhouse, Greenwich
Austin Patterson Disston Architects
New Connecticut House in Greenwich
American Architect Studios
Moving to Stamford, Connecticut
Comments / photos for the Top counties to buy property in Connecticut, USA – Architecture page welcome.