Scottish Architect, Practices Scotland, Designers, Historic Architectural Offices UK
Historic Scottish Architects
Famous Architecture Practices from Scotland through the ages
post updated 30 Mar 2021
Scottish Architects Practices
Scottish Architects Offices, alphabetical – please note that some of these are British architects that built in Scotland, for example Sir Edwin Lutyens was in fact English:
A list of buildings in general by Scottish Architecture Practices is separate
Adam, James
Adam, John
Adam, Robert – Robert Adam
Adam, William
Anderson, Sir Robert Rowand – Robert Rowand Anderson
Armour, Cornelius
Beattie, W Hamilton
Bruce, Sir William
Bryce, David – David Bryce
Burn, Robert (1752-1815)
Burn, William – William Burn
Burnet, Sir John James – John Burnet
Chambers, Sir William – William Chambers
Cockerell, Charles – CR Cockerell
Craig, James (1744-95)
Elliot, Archibald + Smith, James
Gibbs, James – James Gibbs
Gillespie Kidd & Coia – Gillespie Kidd & Coia
Hamilton, David
Hamilton, John
Hamilton, Thomas – Thomas Hamilton
Kemp, George Meikle (1795-1844)
Kininmonth, William (1904-88) – William Kininmonth
Lutyens, Edwin – Edwin Lutyens
Macdonald, Alexander Beith
Mackintosh, Charles Rennie – Rennie Mackintosh
MacLaren, James Marjoribanks (1853-90)
Matheson, Robert
Matthew, Robert: Johnson-Marshall & Partners – Robert Matthew
Miller, James – James Miller
Mitchell, Sydney (1856-1930) – Sydney Mitchell
Mylne, Robert (1633-1710)
Peddie, J M Dick
Playfair, James
Playfair, William – William Playfair
Reid, Robert
Rhind, David
Rhind, James Robert
Salmon, James (I & II + with JG Gillespie, Architect)
Scott, George Gilbert – George Gilbert Scott
Smith, James
Spence, Sir Basil (1907-76) – Basil Spence Architect
Tait, Thomas – Thomas Tait
Telford, Thomas
Thomson, Alexander – Alexander Thomson (Greek Thomson)
Whitie, William B
Major Scottish Architects
Robert Adam
Robert Adam (1728 – 1792) was a Scottish neoclassical architect, interior designer and furniture designer. He was the son of William Adam (1689–1748), Scotland's foremost architect of the time, and trained under him.
With his older brother John, Robert took on the family business, which included lucrative work for the Board of Ordnance, after William's death. In 1754, he left for Rome, spending nearly five years on the continent studying architecture under Charles-Louis Clérisseau and Giovanni Battista Piranesi.
Rennie Mackintosh
Charles Rennie Mackintosh (1868 – 1928) was a Scottish architect, designer, water colourist and artist, based in Glasgow. His artistic approach had much in common with European Symbolism.
His work, alongside that of his wife Margaret Macdonald, was influential on European design movements such as Art Nouveau and Secessionism and praised by great modernists such as Josef Hoffmann. Mackintosh was born in Glasgow and died in London. He is among the most important figures of Modern Style (British Art Nouveau style).
SBasil Spence
Sir Basil Urwin Spence, OM OBE RA (1907 – 1976) was a Scottish architect, most notably associated with Coventry Cathedral in England and the Beehive in New Zealand. He was also responsible for numerous other buildings in the Modernist style.
Basil Spence was born in Bombay, India, the son of Urwin Archibald Spence. He was educated at the John Connon School, operated by the Bombay Scottish Education Society, and then sent back to Scotland to attend George Watson's College in Edinburgh (1919–1925).
Location: Scotland
Architecture in Scotland
Scottish Architecture Designs – chronological list
Scottish Architecture
Scottish Architecture Book (World of Art Series)
Miles Glendinning, Aonghus MacKechnie
Spyon Cop, Cairngorms National Park, Northeast Scotland
Architects: Brown + Brown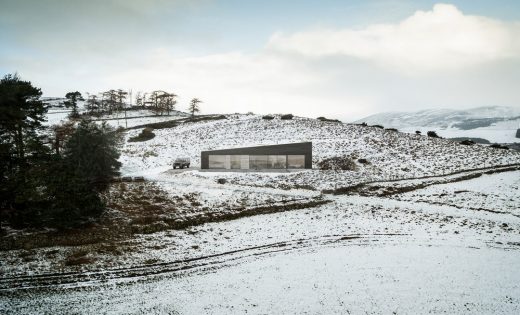 image : Touch 3D
Contemporary Property in Cairngorms National Park
Scottish Architect Studios – Scotland architecture practice listings on e-architect
Scottish Great Places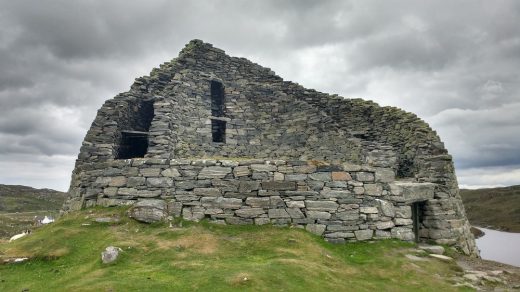 photo courtesy of Heritage Lottery Fund in Scotland (HLF)
Scottish Great Places Funding News
Wavegarden Scotland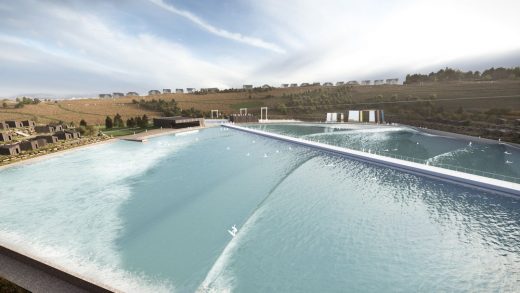 image : HarrisonStevens
Wavegarden Scotland
Comments / photos for the Historic Scottish Architects page welcome