Better School Design, Architectural Interiors, Architect, Photo, Education Developments News
School Building Design
Educational Architecture View by Article 25
3 Aug 2010
'Article 25: the built environment's charity'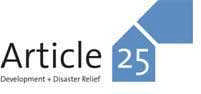 School Building Design – Monthly Report written for www.e-architect.com
Author: Nina Neeteson, Education and Communication Officer, Article 25
Bargaining for Better School Design
Better Education Buildings
Michael Gove's announcement earlier this month that the Building Schools for the Future programme will be altogether abandoned has unleashed a barrage of outrage and controversy. Although the provision of 706 schools promised under the scheme will continue, 715 further construction projects have been scrapped under the new government's plans to cut public spending. Education Secretary Gove justified his decision by pointing to the wastefulness and inefficiency of the scheme, arguing that "it can take almost three years to negotiate the bureaucratic process of BSF before a single builder is engaged or brick is laid."
Boy and girl going to their 'classroom' at the East Bridgwater Community School, Somerset:



photo © Jim Wileman, The Guardian
Narrow and dilapidated corridors of Alperton Community School in Brent, North London:



photo : Mirror.co.uk
That the BSF programme is cumbersome, slow, and failing to deliver might be true, but to leap from this observation to the conclusion that it should be annulled could be described as a decision motivated by politics, not logic. The implicit message in Gove's decision is that any effort spent on school design is unproductive and wasteful, and therefore does not merit public finance.
His party allies have been quick to paint architectural design as an extravagant expense that has little impact on the quality of education, using the award-winning Westminster Academy and Kingsdale Foundation School in Southwark as examples of aesthetic excess.
Dysfunctional toilets are the norm at Alperton: Mirror.co.uk


photo : Mirror.co.uk
Completed El-Shaddai school, Goa. The budget was maximised so the final building could accommodate 1,300 children, rather than the 300 originally anticipated:



photo : Article 25
There appears to be a general state of denial about the opposing argument: the desperate need for new and improved schools across Britain. Appeals by head-teachers do not call for glamorous architecture, but for the provision of basic amenities and improvements that would allow students to learn unencumbered. Countless examples of elementary inadequacy are emerging: The Guardian reported from Somerset with shocking images of pupils housed in old shipping containers, while the Mirror described the condition of Alperton Community School in Brent, London as abysmal.
Both schools are severely stretched beyond capacity, with attendance often 50% higher than the initial space allocation allowed for by the building. Suffering leaky roofs, loose wiring, cracked walls, and blocked sewage pipes means both students and teachers have been desperately waiting to afford a new building only to find their funding has been cancelled. Gove may have missed an opportunity to re-assess and reform the BSF programme so that it may deliver what it promised.
El-Shaddai school design, Goa – Assembly Hall ; Cross-section drawing:
It is not hard to see that the inadequate design and dilapidated condition of school buildings has a negative impact on educational quality, and tarnishes the experience of teachers and pupils who work in these environments every day. In the words of Anita Edgar, co-founder of El-Shaddai Street Child Rescue and former client of Article 25, "children simply cannot learn when the roof leaks and there is no ventilation – proper architecture is imperative for a proper education." Nevertheless, the importance of built environment design is no justification for wasting scarce resources on superfluous consultancy services and lavish technological upgrades.
This is a sentiment El-Shaddai would also be quick to agree with; Article 25 built a school for the organisation in Goa, India to educate street children on an exceptionally tight budget. Construction of the school, so badly needed, would have been impossible had funds been allocated to anything but essential resources, but strong design skills were required to transform a limited budget into a viable and suitable building.
Kingsdale Community School, London ; Westminster Academy, London:



photos : kingsdale.southwark.sch.uk ; tumblr.iamdanw.com
As this example illustrates, intelligent and attractive school design need not cost the world, and can be achieved through combining measures such as real participatory planning, resourceful design techniques, and simple technology. Gove's argument against the BSF programme can easily be rearticulated: school design is fundamental to positive learning experiences, and its delivery must be as efficient as possible.
When seen together, this sets a robust brief to realise successful school designs at a time when funding is increasingly limited. For creative architects and engineers, this can lead to the ultimate design achievement. That such a result could be possible is what Article 25 have learned in our work around the world, delivering high value schools at low cost. Perhaps now is a highly appropriate time for these lessons to be absorbed into architectural practice here in the UK.
Education Buildings
More School Building Designs online soon
Nursery School Buildings



picture : Åke E:son Lindman
Oxford Academy, Oxford, England, UK
Oxford Academy School
Edinburgh Schools, Scotland, UK
Edinburgh School Architecture
Hazelwood School, Glasgow, Scotland, UK



photo : Andrew Lee
Hazelwood School
Krk School, Croatia



image from architect studio
Krk School Building
Article 25 Architectural Designs
Monthly Reports by Article 25 – Selection
Democratic Republic of Congo Schools
Buildings / photos for the Contemporary School Building Design – Education Architectural Projects page welcome