Corian Furniture Products, Artishock Design, Russian Designers, Knot branded collection
Pole-Design project group : Corian® high-tech surface
Furniture Designs – Corian at Milan Design Week 2012, Italy
3 May 2012
"Knot" bench, "Salamandra" bench and "Acquazzone" bookcase : the creations presented by Pole-Design project group at "Corian® springs Russian design" (Milan, April 17 – 22, 2012)
Pole-Design project group – Corian springs Russian design
"Knot" bench – These seating solutions are scale models in DuPont™ Corian® and form part of the Knot branded collection of interior and exterior objects – the prototypes for a futuristic architectural project – "The Knot" – a multipurpose, riverside entertainment centre. Designed to stand on a platform above the river's glittering surface like a silk bow casually tied around a gift, the exterior and interior of the building do not follow the traditional parameters of floors, walls, and ceilings. On the contrary, upon entering the structure, you feel an endless circular movement of surfaces, the gaps between which occur in completely unpredictable places, providing unexpected views of the river and the city.
"Knot" bench in DuPont™ Corian®, design by Pole-Design project group; fabrication of DuPont™ Corian® by Artishock; photo Leo Torri for DuPont™ Corian® (all rights reserved). These designs are fabricated in the new Blooming Green and Royal Red colours for Corian®:




photos Leo Torri for DuPont™ Corian® (all rights reserved)
The inspiration for the "Knot" bench comes from a Pole-Design architectural concept of multi-purpose entertainment centre; design and rendering by Pole-Design project group: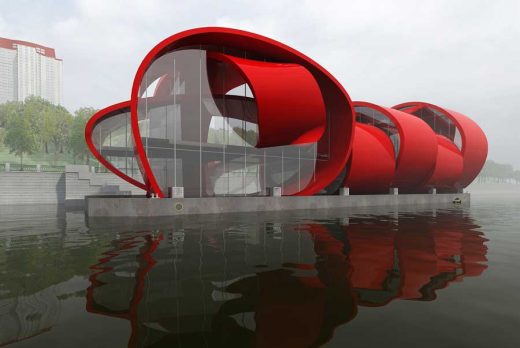 "Knot" concept, design and rendering by Pole-Design (all rights reserved on design and rendering)
"Salamandra" bench – The Salamandra seating solution in DuPont™ Corian® is for interior and exterior use, and an entertainment complex built using the body of a P-86 freighter vessel. Capable of navigating up and down the River Moscow in the centre of the city, this structure is unusual in that it was designed as a restaurant seating several hundred people directly on board while travelling the river under its own steam. Its designers have managed to create a floating structure while avoiding typical boat-building aesthetics.
"Salamandra" bench in DuPont™ Corian®, design by Pole-Design project group; fabrication of DuPont™ Corian® by Artishock ; This design is in the new Citrus Orange colour for Corian®




photos Leo Torri for DuPont™ Corian® (all rights reserved)
The inspiration for the "Salamandra" bench comes from a Pole-Design architectural concept for a 'luxury-class' entertainment complex:



design and rendering by Pole-Design; project group. All rights reserved on design and renderings
While designing this boat the architects achieved an extraordinary unanimity with the client who wanted not only a smart floating restaurant, but also a place with a unique attractive aura. But the architects' main desire was to experiment with modern technology. In the end, the option chosen consisted of a self-supporting metal envelope with a filling of translucent modules shaped like an exotic amphibian. The main interior space is taken up by a dining room with a gallery and stage. There are entrances to the deck on both sides, so the vessel can moor on both left and right banks of the river without having to turn round (a manoeuvre that would be problematic given the size of the complex).
For this project the architects developed a number of pieces of equipment that allow the Salamandra to be viewed as a unified design – from the scale of the structure as part of Moscow's urban space to the interior detailing; and from the complex considered as a whole to individual lamps, benches, and bars. The design and production control was executed by Mila Fidelman, architect-designer of "Pole-design".
"Acquazzone" bookcase – This bookcase is made with DuPont™ Corian® in the form of a cloud-lamp standing on supports that represent falling rain. The concept is of a "soaring" building on the verge of separating from the surface, which pushes away from it and at the same time is bound to it by the "streams" of rain. Acquazzone can be a table lamp, a floor lamp, a bookcase or, why not… a building – a multi-scale object that is a tribute by Pole-Design project group to the memory of Ettore Sottsass, the great "Maestro".
"Acquazzone" bookcase in DuPont™ Corian®, design by Pole-Design project group; fabrication of DuPont™ Corian® by Artishock:



photo Leo Torri for DuPont™ Corian® (all rights reserved)
About Pole-Design
(www.poledesign.ru) – Pole-Design is a project team, architecture and design studio, and a creative laboratory for contextual design that has been active in Moscow for more than ten years. It brings together architects, designers, structural engineers, artists, and exhibition designers (as well as teachers and students, professionals and trainees). Vladimir Kuzmin and Vladislav Savinkin, the heads of Pole-Design, are prominent figures in Moscow's community of architects and designers, teachers at the (sub)department of Design of the Architectural Environment at the Moscow Architecture Institute, and winners of the State Prize of Russia for Design and of the Golden Section Award (a competition for architects).
Kuzmin and Savinkin are authors of significant objects that are iconic from the point of view of architecture and design, and are also well-known exhibition designers and curators. Their portfolio includes designs for the Russian pavilion at the Biennale of Architecture in Venice, the exhibition of the International Academy of Architecture in Sofia, the Zodchestvo Festival and Arch Moscow (Biennale of Architecture, Moscow), as well as a large number of commissions for private individuals and public buildings.
The work by V. Kuzmin , V. Savinkin and "Pole-design" studio has been widely published in the professional press, both Russian and international.
The fabrication of DuPont™ Corian® for "Acquazzone", "Knot" and "Salamandra" by Pole-Design project group by Russian company Artishock.
About Artishock (www.artishock.ru) – Founded 12 years ago, Artishock is one of the most modern and best equipped companies in the Moscow region specialized in the fabrication of stone and man-made materials for interior design and architectural applications, in both residential and contract markets. Artishock has gained along its history a major experience in the fabrication of DuPont™ Corian®, achieving fabrication quality level aligned to the best international standards.
The factory spreads over an area of 14 000 square meters, including also a showroom with an area of 900 square meters. It presents wide stone samples variety of different types that can satisfy the most sophisticated customer's requirements. The samples are presented in the tile, slabs and products. Mr. Dmitriy Shirokov is the general director of Artishock, while Mr. Kirill Mametiev is the commercial director.
About DuPont™ Corian® (www.corian.com, www.facebook.com/CorianDesign) – First marketed as a high-performance solution for kitchen and bathroom worktops, DuPont™ Corian® is now a leading global brand in superior quality surfacing materials for design, architecture and furnishing, a solution chosen worldwide by thousands of architects, designers and companies and by millions of consumers.
The continuous investment and creativity of DuPont in research and technology, product innovation and new applications have made DuPont™ Corian® a design tool offering exceptional versatility and almost limitless possibilities. From kitchens to lamps, from bathrooms to the skin of buildings, from seating to home automation systems, from radiators to touch control surfaces, from tables to furnishing and fashion accessories…: the "magic" of DuPont™ Corian® can be found in an extremely wide variety of products, systems and objects. And the list keeps on growing.
DuPont™ Corian® (the whole range or specific types) has received important independent certification for its environmental performance (such as GreenGuard®, NAHB North American Builders Association, U.S. Green Building Council's LEED® Green Building Rating System, Scientific Certification Systems for the series with recycled content). Its hygienic performance has also been certified by prestigious independent institutions (for example, by NSF International, The Royal Institute of Public Health and LGA QualiTest).
About DuPont – DuPont (NYSE: DD) has been bringing world-class science and engineering to the global marketplace in the form of innovative products, materials, and services since 1802. The company believes that by collaborating with customers, governments, non-governmental organizations, and thought leaders we can help find solutions to such global challenges as providing enough healthy food for people everywhere, decreasing dependence on fossil fuels, and protecting life and the environment. For additional information about DuPont and its commitment to inclusive innovation, please visit www.dupont.com.
DuPont® Corian® images / information received 030512
Corian® High-Tech Surface
New Colour Palette



Leo Torri for DuPont™ Corian®, all rights reserved
Corian® High-Tech Surface
Corian Colour Evolution Milan Design Week



photo : Leo Torri for DuPont™ Corian®, all rights reserved
Corian Colour Evolution Milan Design Week
Location: via Melzo 7, Milan, northern Lombardy, Italy, southern Europe
Milan Architecture Designs
Contemporary Architecture in Milan
Italian Architecture – architectural selection below:
Milano Luiss Hub
Architects: FABBRICANOVE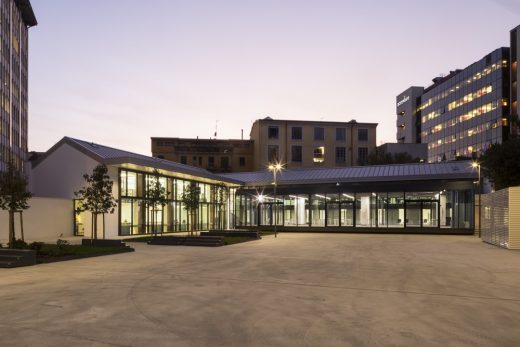 photograph : Filippo Romano
Milano Luiss Hub
New Milan Football Stadium Building
Architects: Populous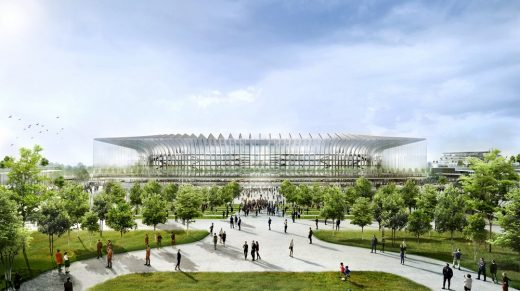 image Courtesy architecture office
New Football Stadium: The Cathedral
DuPont Links – Selection
Corian Sphere, England
Architectural Products
Building Products – chronological list
Architectural Product Designs – a recent selection featured on e-architect:
Lignacite celebrates 75 years of manufacturing sustainable masonry for Britain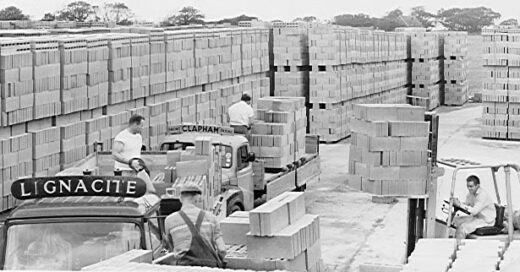 Lignacite celebrates 75 years of manufacturing masonry
Swift Brickwork Contractors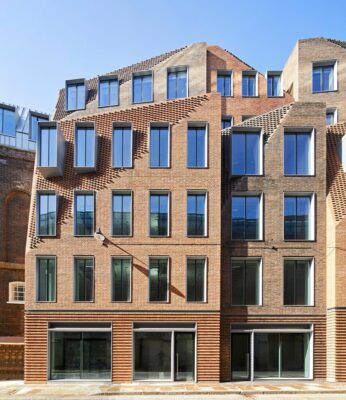 Swift Brickwork Contractors
Comments / photos for the Pole-Design project group – Corian® high-tech surface furniture page welcome