Salone del Mobile Milan 2018, Design Week Installation, Furniture Fair Collection Images
Salone Internazionale del Mobile Milan 2018
Contemporary Furniture Design Collections News: Event at Fairgrounds, Rho, Milano, Italy
11 + 10 Apr 2018
Salone Internazionale del Mobile Milan 2018 News
Milan Design Week 2018
Salone del Mobile di Milano 2018
Enea Furniture at Salone del Mobile 2018
Enea presents its new designs for home and soft contract spaces at Salone Internazionale del Mobile in Milan 2018
– Kaiak Lounge, Lottus Wood with wooden arms and Pile are the new products Enea presents in the next edition of the Salone Internazionale del Mobile in Milan.
– The company will also show in Milan the new versions of Caddy and the new seats Puck low, Ema 4L with aluminium arms, Kaiak and Street.
Ema: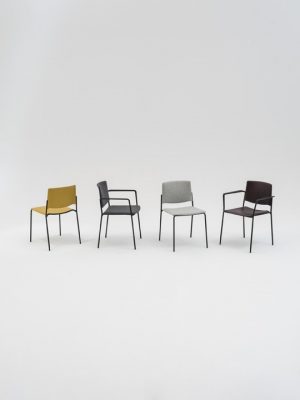 In the next edition of Salone Internazionale del Mobile in Milan, which will be held from April 17 to 22, 2018, Enea will present the latest furniture for the furnishing of public and residential spaces. The company will be showcasing the new Kaiak Lounge chair and the Pile table, both designed by Estudi Manel Molina, and the Lottus Wood chair with wooden arms, designed by Lievore Altherr Molina, as well as the new versions of its praised Caddy, Puck and Ema collections and the Kaiak and Street seats.
Kaiak: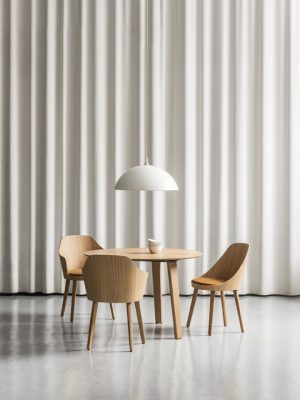 Kaiak Lounge is an evolution of the original Kaiak chair that is distinguished by maintaining the same gesture of the curved wood and providing a feeling of recollection, but with a lower structure and an upper width. For its part, the Lottus Wood wooden arms chair is an evolution of the Lottus program, which grows now with a new version of armrests moulded and ergonomically curved in wood. And, on the other hand, the Pile folding table has been developed taking into account the equipment for outdoor and indoor spaces. A table that allows to bend the countertop in a simple and fast way and thus speeding up its storage.
At Enea's booth, located in Hall 10, Stand D27, in addition to these new products, the company will present other pieces of its News 2018 catalogue, such as the Caddy coat rack, with its new polypropylene finish; Puck stool's lower and residential versions; the Ema 4L chair with aluminium arms; the Kaiak and Street chairs.
Street: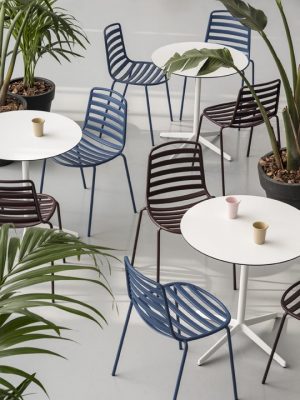 All these new products have been specially designed to furnish both outdoor and indoor spaces in contract and residential environments. Enea continues to pursue elegant and functional designs, following the latest trends in interior decoration. This is why the new proposals are designs which can be perfectly integrated in a hotel's reception, in an office, in the hospitality industry or in a domestic environment.
Cheese&Wine Event
ENEA organizes, as in previous editions, during the Milano Design Week the special Cheese & Wine event, which will be held every day at 3:00 p.m. on its stand. A relaxed moment to close the work day and learn about all the new products.
Call: 3:00 p.m. Hall 10 Stand D27
Marine Leather introduces Outdoor Living at Fuorisalone Milan 2018
Three great brands – Coco Wolf, John Cullen Lighting and Marine Leather – have come together to create a stunning Outdoor Living garden at the Baglioni Hotel Carlton in Milan. The collaboration between these like-minded luxury brands will be launched during the Fuorisalone show from the 17th April and open for all to enjoy until September.
The luxurious setting includes a selection of outdoor furniture from Coco Wolf, inspirational mood lighting from John Cullen Lighting and creative leather installations from Marine Leather. The strong synergy between the brands brings a unique level of luxury to showcase exciting outdoor products by creating an inspiring space at this prestigious hotel in Milan.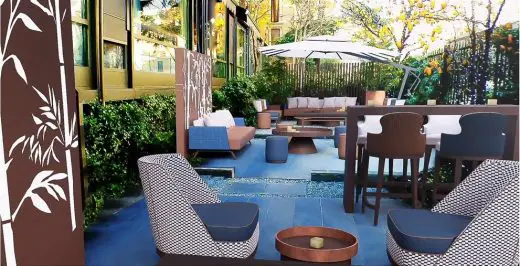 Coco Wolf
Identifying a niche in the market for outdoor furniture that doesn't compromise on the aesthetic and style of its indoor counterparts, Coco Wolf was founded in 2013 by sisters Rebecca Le Noel and Claudine Davis and their partners. The ethos of the brand is to create statement pieces that bring indoor living outdoors, irrespective of the season and climate, making any outdoor setting exceptional.
Coco Wolf furniture, hand crafted in Britain, is now specified by the world's leading designers & architects, and adorns stunning residential and hospitality venues worldwide.
John Cullen Lighting
With over 35 years of experience in discreet lighting, John Cullen Lighting offers a complete service for all aspects of interior and exterior lighting for the contemporary, traditional and energy efficient home, villa, superyacht or hospitality project.
Internationally-acclaimed, discreet light fittings provide the tools to deliver outstanding lighting for both interiors and landscape. All are designed in-house and proudly manufactured in the UK. They offer a bespoke award-winning design service to ensure that you make the most of projects to inspire you with light.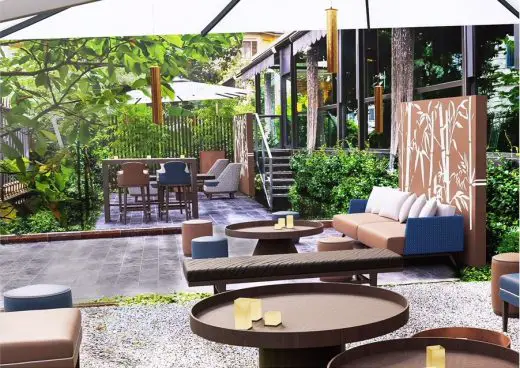 Marine Leather
Marine Leather was born in 1930 as a family-run leather company and now it is one of the most known tanneries on the luxury market. It creates leather for indoor and outdoor use for high-end hospitality, residential and yachting industries and it is a trusted partner for architects, interior designers and contractors worldwide. The firm keeps its passion for craftmanship as well as its leather-making heritage but it is always working towards continuous experimentation and innovative technologies.
Marine Leather is proud to be committed to the environment and all leftover products are either reused to make new design objects or turned into regenerated leather.
Outdoor Living
by
Marine Leather, Coco Wolf and John Cullen Lighting
17 April 2018 – Baglioni Carlton Hotel – Via Senato 5, Milano – from 10 am to 9 pm
22 April 2018 – Officina 22 – Via Foro Bonaparte, Milano – from 10 am to 7 pm
www.cocowolf.co.uk | www.johncullenlighting.com | http://www.marineleather.it
#OneWorksNewHome at Salone Internazionale del Mobile Milan 2018
Thursday 19 April 2018, 18.30-23.00
Via Amatore Sciesa, 3
Milan, 20135
The inauguration of the new One Works Headquarters in Milan, during this year's Milan Design Week.
The exciting new office is not only a new location, but a new workplace model designed to meet both the organizational needs and future aspirations of the firm. By creating dialogue with the profession and the public on architecture and urbanism across the supply chain, our 1,600 sqm office space will become a new creative hub for sharing ideas and knowledge across our international projects.
It will also become an incubator for dedicated young professionals across the industry.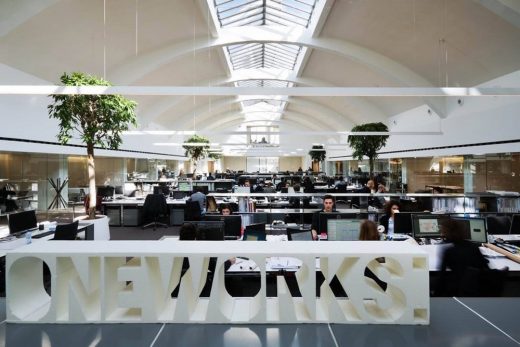 Throughout the evening, we will also be celebrating our new relationship with Singapore, where we opened a new office in September. We have an exciting mix of Singaporean inspired food and music, and we also invite guests into our new exhibition space to find out more about the first edition of Singapore Urban Design Festival, including the installations and new technologies involved.
Places are limited, so please be sure to book your place as soon as possible.
If you have any questions, please do not hesitate to contact [email protected]
9 Apr 2018
Milan Design Week 2018 News
Salone Internazionale del Mobile Milan 2018
Designers Matteo Thun and Antonio Rodriguez
at Salone Internazionale del Mobile Milan 2018
Looking forward to the Salone
MATTEO THUN AND ANTONIO RODRIGUEZ FOR DÉSIRÉE,
TWO DESIGNERS, A SINGLE VOCATION
Creative flair at the service of functionality
Tezze di Piave (TV) – 09 April 2018 – Designers Matteo Thun and Antonio Rodriguez, and their Studio Matteo Thun&Partners, represent a unicum with a double soul. Together they have created timeless, iconic models for the Gruppo Euromobil brand, perfectly in harmony with a corporate philosophy dedicated to producing durable furniture featuring good looks whose fascination will never fade.
Overplan sofa designed for Désirée: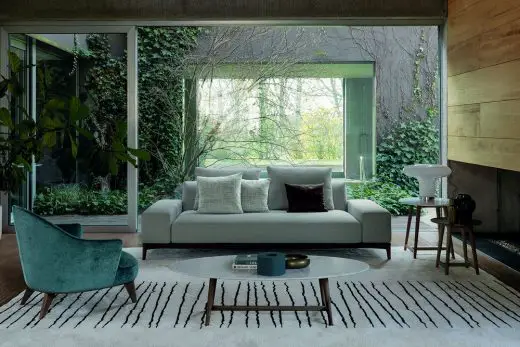 photo courtesy of designers
This collaboration began last year with Overplan, the first sofa designed for Désirée: a project featuring modular padded elements of elegant, well-balanced proportions, at home in any environment, not just homes, to provide elegant, freely-arranged compositions. The sofa has stand-alone padded seat and backrest cushions, armrests and backrest. Distinguished by slim, matt bronze metal feet that raise the refined padded carcase from the floor, Overplan was an immediate success.
Arlon furniture: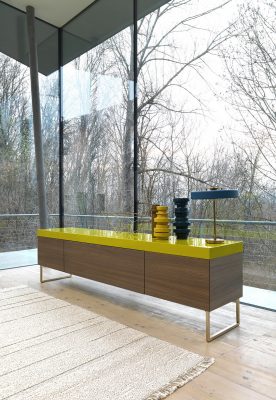 photo courtesy of designers
At the 2018 Salone del Mobile, Matteo Thun and Antonio Rodriguez will be previewing Arlon, the natural evolution of Overplan: a simplified shape using the warm, natural materials typical of these artistic architects' creative approach to product design.
Arlon furniture: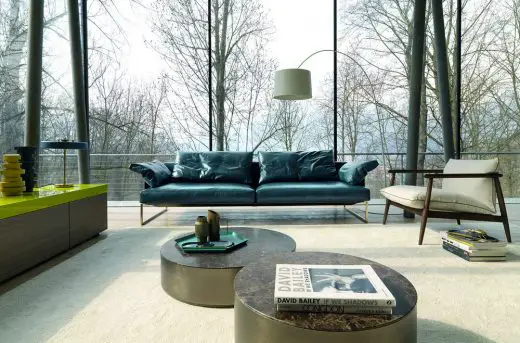 photo courtesy of designers
The Arlon collection comprises modular sofas and sideboards. The sofas are airy, elegant and soft; the sideboards are refined storage elements in stained elm wood, Creta leather and glossy lacquered wood.
www.gruppoeuromobil.com
Soundscape at Salone Internazionale del Mobile 2018, Milan
AGC to Unveil Sound-generating Glass at Milan Design Week 2018
―Transparent Glass Generates Sound to Create Innovative Soundscapes―
Tuesday, April 17 to Sunday, April 22, 2018 at Ventura Centrale in Milan, Italy
AGC Asahi Glass (AGC; head office: Tokyo; CEO: Takuya Shimamura), a world-leading manufacturer of glass, chemicals and high-tech materials, announced today that they will debut their sound-generating glass to the world during Milan Design Week 2018, which is held from April 17 to 22 in Milan, Italy.
Soundscape Milan Design Week 2018: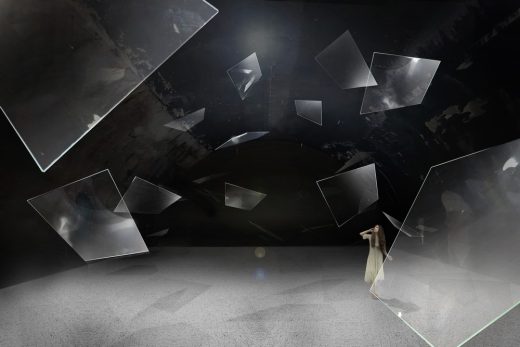 image courtesy of AGC
Sound-generating glass, which is currently under development at AGC, is designed with a special intermediary layer that mitigates the inherent resonance characteristics of glass. This makes it possible to produce clear, steady sounds ranging from high to low, throughout the spectrum of audio frequencies. According to Satoshi Takada, General Manager of AGC's Business Development Division, "Glass is an important and prominent element in many spaces, and we have adapted it to changes in lifestyles by introducing sound-generating functionality. This addition is part of our efforts to design new, unprecedented types of soundscapes using glass. "
AGC worked with up-and-coming architect Motosuke Mandai as a creative partner to make Milan Design Week 2018's "soundscape" experience-style glass-space installation. "We designed our soundscape by combining transparent glass suspended gracefully in the air with the invisible element of sound, " explains Mandai. "I hope visitors to our installation will fully take in the auditory landscape of this space, which is made using the ephemeral, perpetually beautiful, transparent material known as glass. By doing so, they can experience sound in entirely new ways."
AGC is a world leader in architectural glass, automotive glass and display glass. At Milan Design Week, AGC, together with designers in the fields of architecture, interior design, product design and spatial presentation, has explored and will continue to explore new uses and possibilities for glass and enrich people's daily lives through advancements and new possibilities in the glass field.
Concept
Our spatial design incorporates the invisible ¬element of sound.
We created a space where time seems to stand still, with a large pane of glass fragmented and dispersed in the air. It is permeated by a sense of transient beauty experienced as, in one short moment, the glass is tensed and ultimately liberated from its structural equilibrium.
Only the sounds persist, moving softly as time remains stopped—the sounds of these numerous glass fragments as they recompose themselves into three-dimensional auditory sensations to create a new soundscape. The sound pours down like rainfall, flows through the space like a river, surges forth like waves, forming within the translucent glass-filled space invisible "chambers" of sound.
By overlaying these two elements—transparent glass suspended gracefully in the air, and the sounds which subtly vibrate that invisible air—we seek out new possibilities for the ephemeral, delicate, graceful medium of glass.
Motosuke Mandai
Profiles of Creative Partner
This year's Creation Partner is up-and-coming Japanese architect Motosuke Mandai.
His first architectural design after establishing his own practice was Oshika fisherman's house, a Great East Japan Earthquake restoration project built as a center for restoring the fisheries industry in Ishinomaki, Miyagi Prefecture. His desire was to create a new future for the town together with the residents, who would gather in this building. The result is a space that facilitates communication among and involvement by Ishinomaki residents. The interiors and installations have been designed so that the fixtures have been minimized both in form and presence – as far as practicable – as part of Mandai's attempt to push the boundaries of what constitutes a building. He creates a space in which those entering the building encounter and experience a unique space filled with well-thought details in which there is a sense of floating.
Mandai has explored both the limits in which a building can, indeed, be a building and the rich and abundant relationship between buildings and people. He does not believe in coming up with designs that are deliberately unconventional but instead seeks out the ordinary within which a "new landscape" can be created. This mindset resonated with AGC Asahi Glass, which led to AGC commissioning an experimental installation depicting a new "Soundscape".
Motosuke MANDAI (Architect) / Mandai Architects
After completing post-graduate studies at the University of Tokyo's Graduate School in 2005, Mandai worked at junya.ishigami + associates before establishing Mandai Architects in 2012. He was Design Assistant at Yokohama Graduate School of Architecture (Y-GSA) from 2012 to 2015, and since 2016 also lectures part-time at the University of Tokyo. He has received numerous awards including the DSA Spatial Award Grand Prix and the JCD Design Award's Gold Prize. http://mndi.net
Major works:
Oshika fisherman's house, a center for the restoration of the fisheries industry in Ishinomaki, Miyagi Prefecture, devastated by the Great East Japan Earthquake,
Cutlery Shop KIYA Nihonbashi Main Store IZUTUKI
Exhibit of Food Templates – Dashi at ATELIER MUJI
Music of the Earth exhibition at ATELIER MUJI.
 
New Technology: Sound-generating Glass
AGC's sound-generating glass is a new type of laminated glass with a special intermediary layer sandwiched between two glass layers. This mitigates the inherent resonance characteristics of glass to enable production of clear, steady sounds over a wide range of audio frequencies, from high to low. The company created this new material as part of efforts to achieve high-quality sound production with glass as a medium—a material that is used in building construction, furniture and many other applications. AGC uses sound-generating glass to pursue new possibilities through the building of auditory spaces known as soundscapes.
Which Speakers Have High Audio Quality?   
Speakers that faithfully re-create sounds:
・No undesired noise on top of original sounds (from resonance or reverberations), meaning high sound clarity
・Capable of reproducing both high- and low-frequency sounds over a wide range
Resonance: Vibrations caused at certain frequency ranges, depending on size and material type. The resonance frequency is a phenomenon in which sounds become louder within a specific, limited frequency range.
Sound-related Research and Development for Glass
Recent years have brought numerous changes and new demand in the field of spatial design, with novel products such as speakers that emit sounds, and light fixtures that emit light, from surfaces rather than single points, as well as new ideas including acoustic design in which sound seemingly rains down from the ceiling as a whole. These present new possibilities for glass, which is used in windows, walls, ceilings, floors, lighting, furniture, mirrors and a wide range of other applications. In response, AGC is pursuing R&D on the interrelationships between sound and glass, both in terms of blocking and generating sound, based on the company's technologies and knowledge in sound insulation and soundproofing fostered through many years of providing construction materials. 
About the AGC Group
AGC Asahi Glass (or also called AGC, Registered Company name: Asahi Glass Co., Ltd., Headquarters: Tokyo, President & CEO: Takuya Shimamura) is the parent company of the AGC Group, a world-leading glass solution provider and supplier of flat, automotive and display glass, chemicals, ceramics and other high-tech materials and components. Based on more than a century of technical innovation, the AGC Group has developed a wide range of cutting-edge products. The Group employs some 50,000 people worldwide and generates annual sales of approximately 1.5 trillion Japanese yen through business in about 30 countries. For more information, please visit http://www.agc.com/en.
AGC Glass Europe, a European leader in flat glass
Based in Louvain-la-Neuve (Belgium), AGC Glass Europe produces, processes and markets flat glass for the construction industry (external glazing and interior decoration), car manufacture and solar power applications. It is the European branch of AGC, the world's leading producer of flat glass. It has over 100 sites throughout Europe, from Spain to Russia, and employs around 16,000 employees.
More information on www.agc-glass.eu (corporate site), www.yourglass.com (glass for the construction industry) and www.agc-automotive.com (for the automotive industry).                 
Milan Design Week
The "Milan Design Week", one of the largest design festivals in the world, has been held every April in Milan, Italy since 1961. Approximately 1,000 events (Fuori Salone) in which designers and other creative people compete with unique designs are held simultaneously during the festival at various locations in Milan, and all of these events are now collectively called "Milan Design Week."
Overview of AGC's exhibition at Milan Design Week 2018
Title Soundscape
Dates/Times General Public April 17 (Tue) – 22 (Sun) 2018 (6 days) 10:00 – 20:00
* Until 5:00 p.m. on Apr. 17 (Tue.) and until 6:00 p.m. on Apr. 19 (Thu.)
and 22 (Sun.)
Venue Ventura Centrale
Address: Via Ferrante Aporti 13, 20125 Milano
Venue space Approx. 290㎡
Sponsor AGC Asahi Glass (AGC)
Creative partner   Motosuke Mandai (Mandai Architects)
Music and sound composition Takashi Tsuda
Sound space design  Yuji Tsutsumida
Graphic design Ken Okamoto (Ken Okamoto Design Office Inc.)
Special website http://www.agc-milan.com
Hash tag #agc_soundscape
Iris Ceramica Group | Salone Internazionale del Mobile 2018, Milan
Iris Ceramica Group's innovative surface designs will be featured at the Salone Internazionale del Mobile, the world's most important furniture and design show, for the first time in 2018.
Iris Ceramica, Fiandre Architectural Surfaces, FMG Fabbrica Marmi e Graniti, Ariostea and SapienStone, the Group's leading brands, will present their latest new products at the International Bathroom Show with a group stand, number D33-D35 in Hall 22.
Iris Ceramica Group, a world leader in the production of quality high-tech porcelain and ceramics, will participate for the first time in the Salone Internazionale del Mobile in Milan April 17 through 22, 2018.
The Group's top ceramic surfaces will be featured at Salone Internazionale del Bagno, the International Bathroom Show in Hall 22 – stand D33-D35, in a group stand measuring almost 200 square metres in which visitors will be presented with the latest new products: the public will be able to discover not only exclusive floor and wall coverings, but innovative accessories for bathrooms, wellness areas and all spaces dedicated to personal health and wellbeing.
WELLNESS, SALUS PER AQUAM is the Iris Ceramica Group's exhibition project on two levels, designed by Archilinea. It will be a lightweight structure with vertical openings through which the internal and external space relate to one another in an intriguing game of "now-you-see-it/now-you-don't", generating curiosity and inviting visitors in. Along the exhibition route, original aesthetic solutions will create suggestive scenarios offering new inspiration for design in the future and guaranteeing the utmost customisation of spaces, finishes, furnishings and matching accessories. Inside the stand is the Group's innovative DYS Design Your Slabs technology, an advanced ultra-high-resolution printing system permitting on-demand customisation of ceramic slabs.
Iris Ceramica, Fiandre, FMG, Ariostea and SapienStone will cover the entire exhibition space, in which the focus is on the technical and aesthetic benefits of high-tech ceramic materials and their extreme versatility for use, with a choice of numerous textures for the world of decorating and design. Floors, walls and bathroom furnishings such as countertops, washbasins, bathtubs and showers are presented in perfect harmony and visual continuity, underlining the idea of the "continuous surface" associated with the Group's range of big 300×150 cm slabs, making them perfect for any situation where hygiene, cleaning and a focus on detail are essential aspects of a place's function.
"Exhibiting in the most important design fair is an important confirmation of the progress we have made in our sector. We have decided to present ourselves to the public with a Group stand because we're convinced that the breadth of our range is an important added value for responding to and even anticipating demand on world markets" – comments Iris Ceramica Group CEO Federica Minozzi.
Iris Ceramica Group's participation in the Salone del Mobile demonstrates the effective evolution of ceramic tiles as an essential element in the world of design: a furnishing accessory that dresses up spaces like a second skin, responding to the needs of contemporary consumers who want to customise the spaces they live in, making them unique and distinctive.
www.irisceramicagroup.com
IRIS CERAMICA GROUP Salone Internazionale del Bagno 17th – 22th April 2018 Rho Fiera, Milan Hall. 22 – Booth D33-D35
Salone del Mobile Milan 2017 – excerpts below: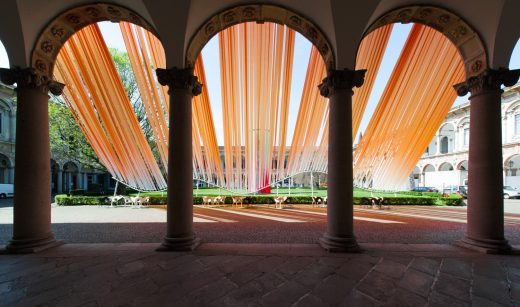 photo : Moreno Maggi
Milan Design Week News
"Nordic Life in Urban Spaces" at the Milan Furniture fair 2017
The Norwegian way of using street furniture to create accessible and attractive public spaces made its way to the European scene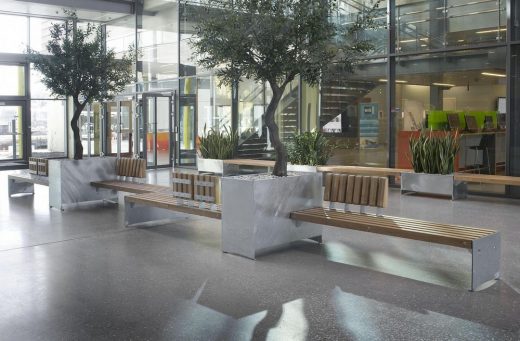 President Visit to Milan Furniture Fair 2017
The President of the Italian Republic Sergio Mattarella visited the Zanotta stand at the Milan Furniture fair 2017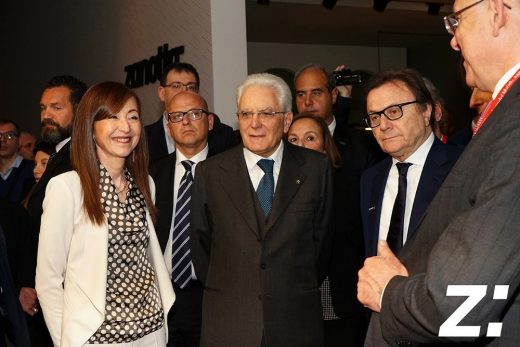 Carlo Ratti Associati – Control Your Sofa with an App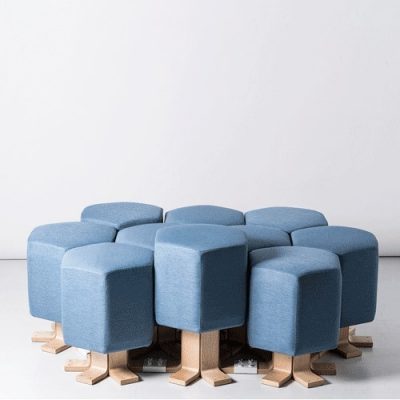 3 Apr 2017
UNStudio at Salone del Mobile 2017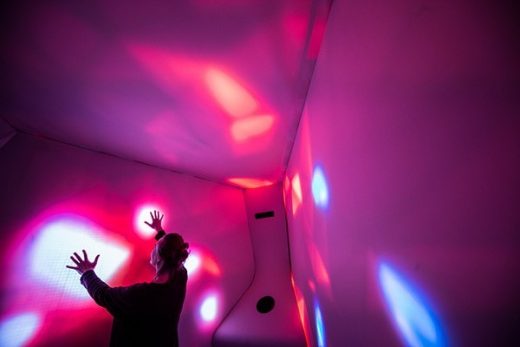 photo : oddproduzioni
Milan Design Week 2017
Sanwa Company project "Japanese Modern Vintage" installation showcased in the upmarket location of "SolferinoLab", in the Brera Design District.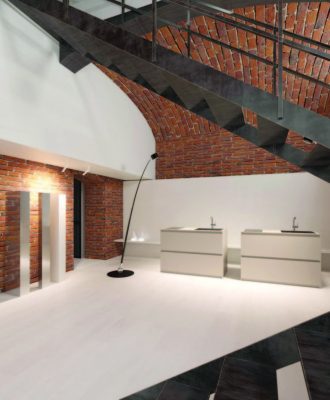 photos : Ennio Furlan
Architects UNStudio at the Salone del Mobile 2017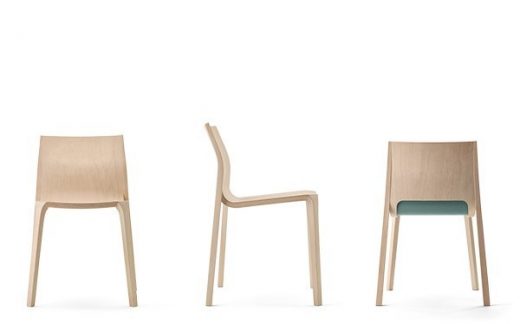 photo : Lopez de Zubiria, courtesy of Ondarreta
Giro – A new cutlery family for Alessi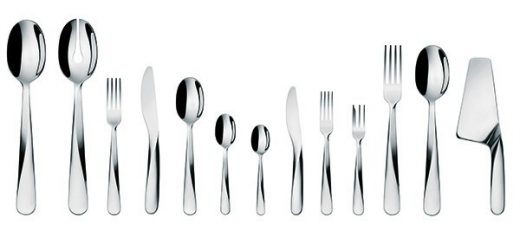 photos by Alessandro Milani and Mike De Pasquale, courtesy of Alessi
Salone del Mobile Milan 2017 – Trend Research: Shared House. Co-living
Invisible Border Installation in Milan
Design: MAD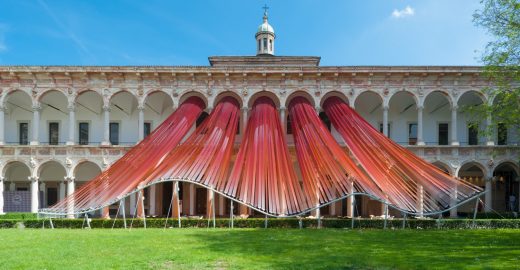 MAD unveils "Invisible Border" installation for the 2016 Salone del Mobile in Milan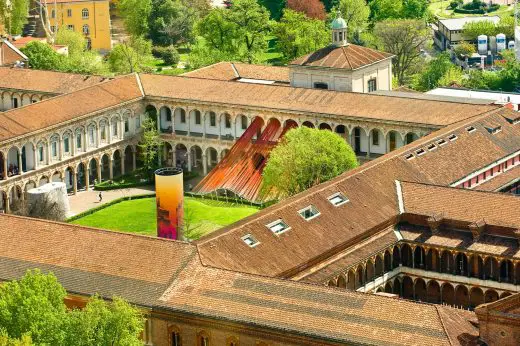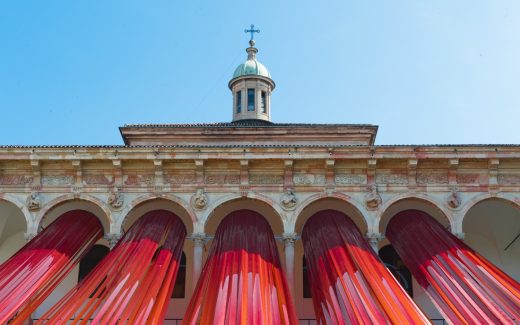 Ma Yansong: "Architects usually creates borders by defining spaces – what is inside and outside, what is nature and the artificial – but today's society already has too many invisible borders. As architects we should instead focus on how can we blur those borders and encourage interaction across them"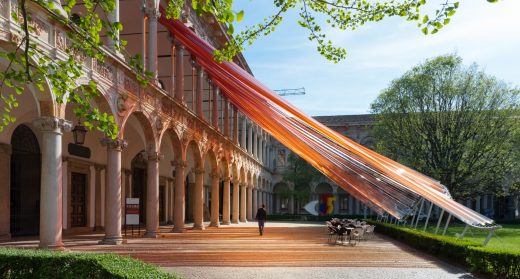 Invisible Border Installation in Milan images / information received 130416
Location: Milan, Lombardy, northern Italy
Milan Architecture
Contemporary Milanese Architecture
Milan Building Designs – chronological list
Milan Architecture Tours – city walks by e-architect
Milan Architect – architectural firm contact details on e-architect
Salone di Mobile Milan Architecture
Aarhus School of Architecture exhibits at Milan Design Week 2016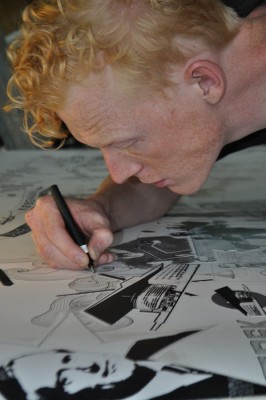 photo : Asbjørn Staunstrup Lund
Aarhus School of Architecture Milan Design Week – 2016
Corian Lounge, Milan
Design: Amanda Levete Architects
Corian Lounge Milan
Renault Twin Z Electric Concept Car
Design: Renault / Ross Lovegrove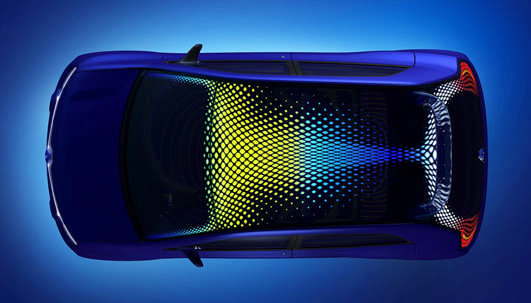 photo : Renault
Report by Rebecca Breun for e-architect from the launch in Milan, Italy:
Renault Electric Concept Car: Twin Z – design by Ross Lovegrove with Axel Breun: conceptual design Milan
Karim Rashid @ "Smart-ologic Corian® Living"
Design: Karim Rashid
Milan showroom design
SitTable
Design: Ben van Berkel / UNStudio
The hybrid form of the SitTable in Milan by UNStudio
Salone Internazionale del Mobile – 2008
Design: Zaha Hadid Architects
Milan Furniture Fair
'Bath Couture' Milan
Devon&Devon Launch 'Bath Couture' in Milan – 2015
Salone di Mobile Milan pavilion
Design: Mecanoo architecten
Salone di Mobile Milan
House of Stone at Salone del Mobile, Milan 2010
Design: John Pawson, architect
House of Stone Milan
Mutated Panels Milan Installation
New Trade Fair, Rho-Pero
Design: Massimiliano e Doriana Fuksas Architects
New Trade Fair Milan
Website: Milan Furniture Fair (Italian: Salone Internazionale del Mobile di Milano)
Invisible Border Installation in Milan
Comments / photos for the Salone Internazionale del Mobile Milan 2018 Furniture Collections page welcome
Website: Salone del Mobile