Contemporary Melbourne Houses, New Victoria Properties, Australia Residence Photos
Melbourne Houses: Properties
Key Australian Residential Developments in Victoria: New Home Information + Images
post updated 9 November 2021
New Melbourne Houses
Melbourne Properties, chronlogical list:
New Melbourne Buildings : current, chronological list
Melbourne Architecture Tours by e-architect
7 Nov 2021
Malvern East House
28 Oct 2021
Eternity Life Apartments, West Footscray
28 Oct 2021
Strong Arm House, Middle Park
20 Oct 2021
C&L Residences, Collingwood
15 Oct 2021
Kew Courtyard House
13 May 2021
St Kilda Home
12 May 2021
Alumuna Residences
17 Apr 2021
Barwon Heads
Architecture: Adam Kane Architects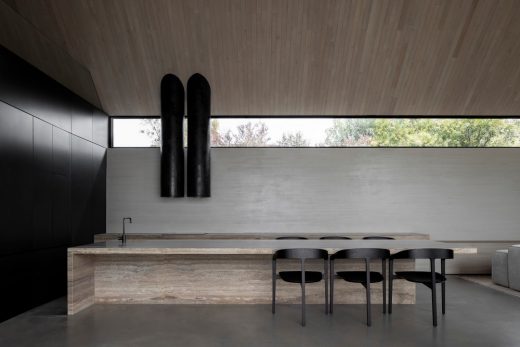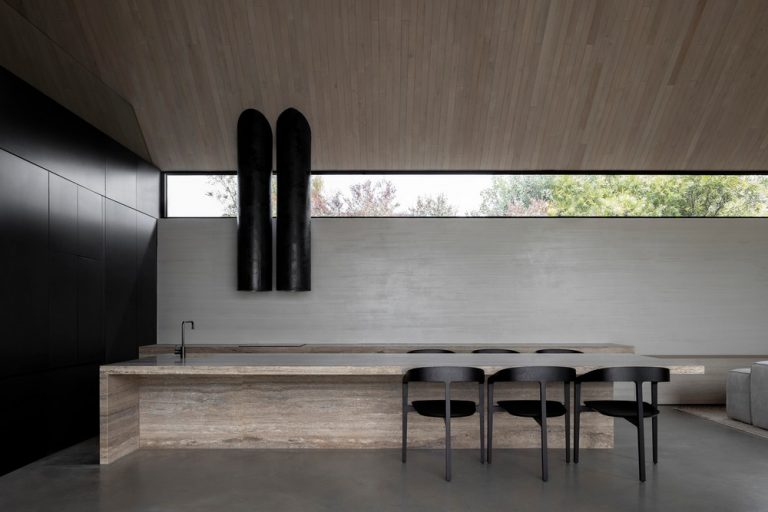 photo : Timothy Kaye
Barwon Heads House, Victoria
Adam Kane Architects has given new life to a run-down weatherboard cottage in coastal Barwon Heads, Victoria, transforming it into a contemporary home through the careful use of textural tones and deep understanding of the sense of space.
16 Mar 2021
POP-UP House, Essendon, Victoria
Architects: FIGR Architecture Studio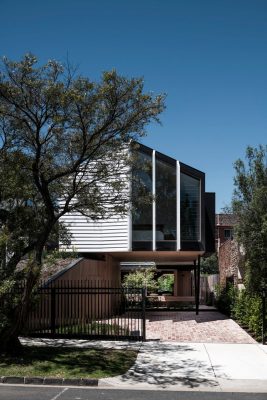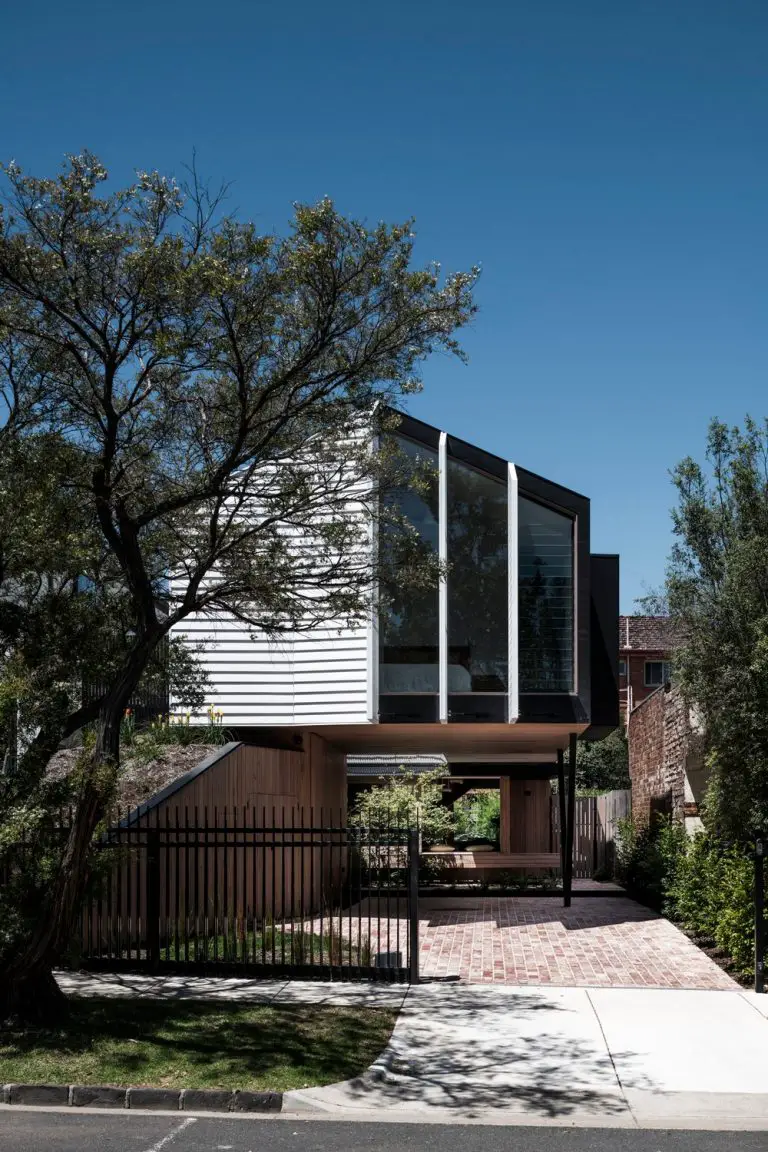 photo © Tom Blachford
POP-UP House, Essendon
POP-UP House attempts to counter the status quo of a new family home in a predominantly heritage setting. A common approach with new homes is to occupy most of the site whilst retaining a minimal front setback with a fortified sheer built form that shuts itself off from the public realm interface.
4 Apr 2021
Hampton House
20 Mar 2021
Inner City Downsize North Fitzroy
24 Feb 2021
Over Pool House, Hawthorn, Victoria
Design: Jane Riddell Architects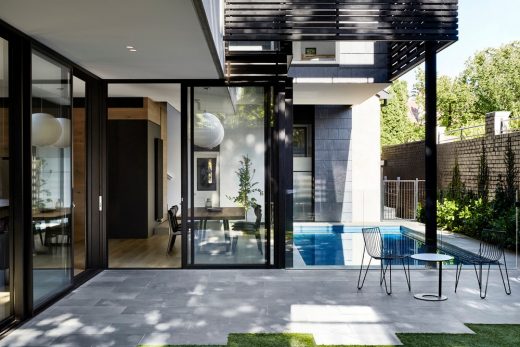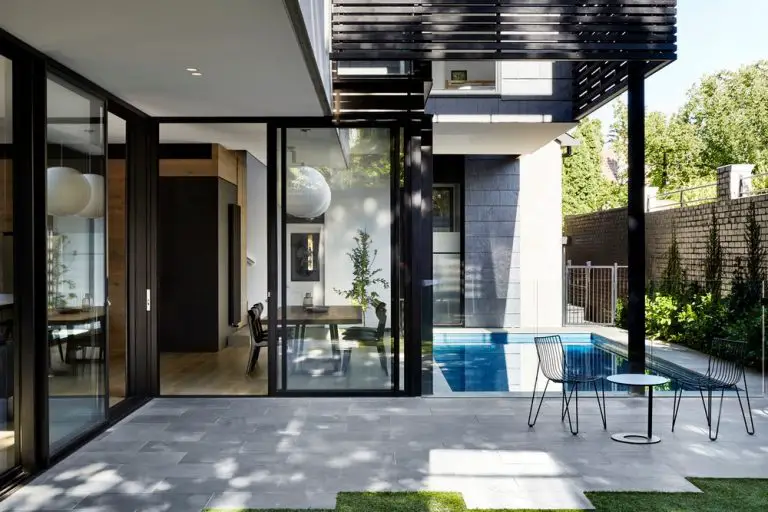 photograph : Tess Kelly
New House in Hawthorn
Over Pool House was designed to allow for contemporary family life to play out beyond the formal front rooms of an existing Victorian house. The pool sits at the threshold between old and new built form and provides the element of surprise as one moves between the two distinct parts of the house.
21 Feb 2021
Powell Street House, South Yarra
Design: Robert Simeoni Architects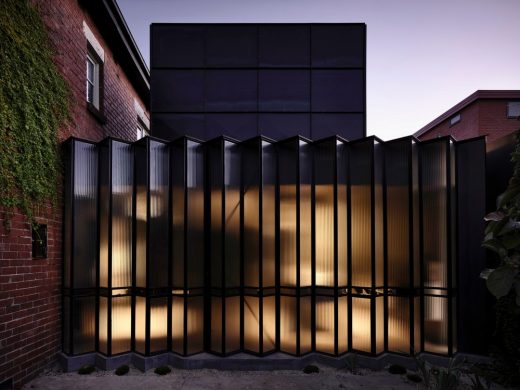 photograph : Derek Swalwell
Powell Street House, South Yarra
The existing 1930s duplex on a compact site in South Yarra comprised a ground floor and first floor apartment, each with its own external access. The owners wished to unite these two dwellings to form a single residence.
16 Feb 2021
130 Lonsdale Street
4 Feb 2021
Gold Street Residence
24 Jan 2021
Kardella Street Residence, East Malvern
8 Jan 2021
Markham Residence, Brunswick
Design: Preston Lane Architects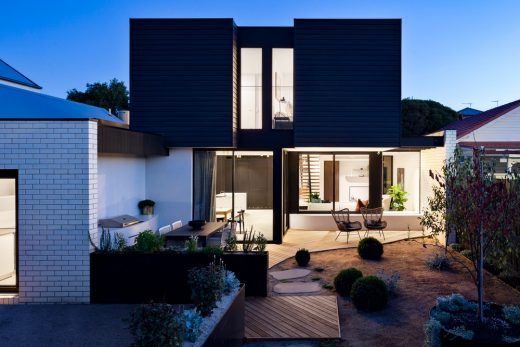 photo : Dylan James
Markham Residence
The Markham Residence is a significant heritage renovation to an existing unliveable house in Brunswick, Victoria. The client's brief for this project called for a four-bedroom house with two living areas as well as off street parking via a rear lane.
20 Dec 2020
Little Creatures Brewery, South Geelong
20 Dec 2020
Greeves Street House, Fitzroy
2 Dec 2020
Beaumaris Re-Modern
30 Oct 2020
Cross-Stitch House
Design: FMD Architects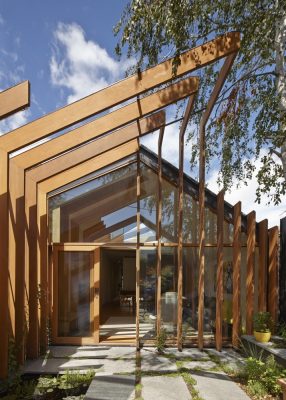 photo : Peter Bennetts
Cross-Stitch House
The brief for this new property in Victoria was to create new Living spaces, relocate the kitchen and bathroom and improve access to natural light. The functional requirements of the client were simple. The only particular requirement was to find a place in the design for 3 tapestries that her mother had made.
13 Oct 2020
Paperback House
30 Sep 2020
Ruxton Rise Residence
25 Sep 2020
Split House
21 Sep 2020
York Street Residence
21 Sep 2020
Small Grand Apartment
17 Sep 2020
Apartment 302, Sargood House
16 Sep 2020
Feng Shui House, North Melbourne
11 Sep 2020
Abode318 Apartments
7 Sep 2020
Malvern Garden House
1 Sep 2020
Colour Shingle House in North Melbourne
post updated 29 Aug 2020
Cloud House, North Fitzroy
Architect: McBride Charles Ryan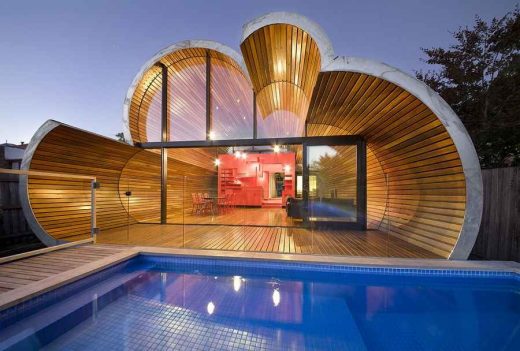 photo : John Gollings
Cloud House North Fitzroy
The Cloud House is an addition and renovation to a double-fronted Edwardian house in Fitzroy North.
24 Aug 2020
Gable House
20 Aug 2020
Piccolo House in South Melbourne
17 Aug 2020
Balnarring Beach House, Victoria
13 Aug 2020
Albert Park Residence
Architecture: Kestie Lane Studio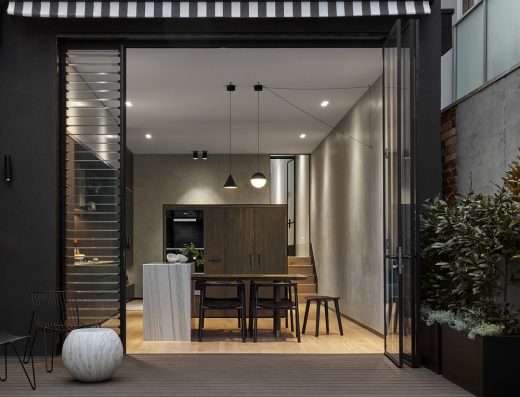 photograph : Peter Clarke
Albert Park Residence
The single fronted Victorian cottage was completely transformed from a dark and dis-functional residence to a light filled, highly detailed and functional home to suit the beautiful bayside location and lifestyle.
24 July 2020
Wildcoast House in Portsea, Mornington Peninsula, Victoria
Design: FGR Architects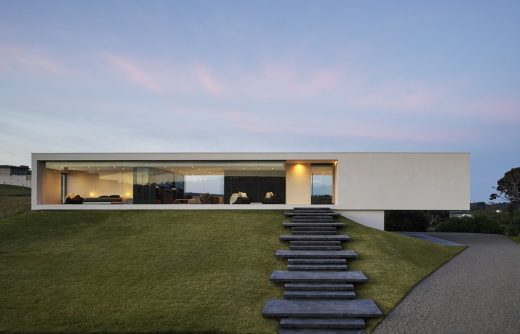 photograph : Peter Bennetts
Wildcoast House in Portsea, Victoria
FGR Architects has brought the best of simple, minimalist design to Wildcoast Road, Portsea, by creating a rectangular module home that effortlessly stands out amongst the establishment. The design is meticulous and considerate where upon first look, the family residence appears to be floating, as it sits perched on a crest.
27 Jul 2020
Hill House in Richmond
27 Jul 2020
Wildcoast House
10 Mar 2020
Daylesford 1863, Daylesford, Victoria, Australia
Architecture: Moloney Architects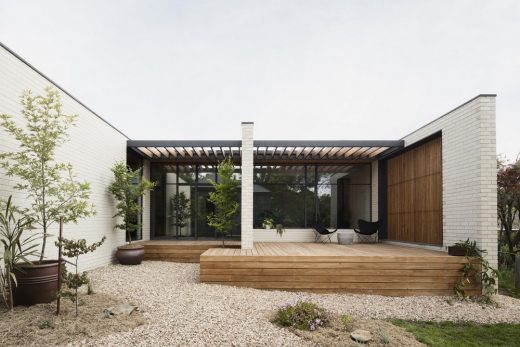 photograph : Ben Hosking
New House in Daylesford, Victoria
Conceived as a home in three parts, this new residence consists of a restored heritage home, a contemporary pavilion extension, and a linkway that invites us to stop and dwell.
23 Feb 2020
Olinda House
Architects: BENT Architecture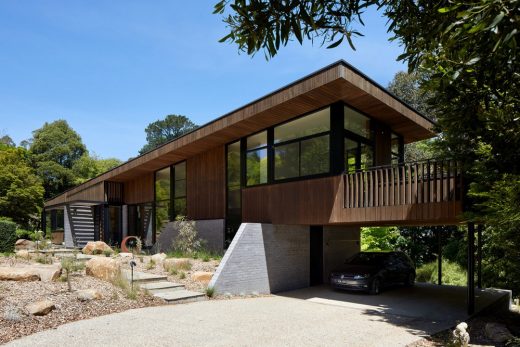 photograph © Tatjana Plitt
Olinda House in Melbourne, Victoria
This new residence in Victoria is the result of a love story between the owners and their site. Designed for vets and keen gardeners, Matt and Leanne, the home brings the outdoors in and means their daily lives are immersed in greenery.
7 Feb 2020
Bluff House, Hawthorn East
Design: NTF Architecture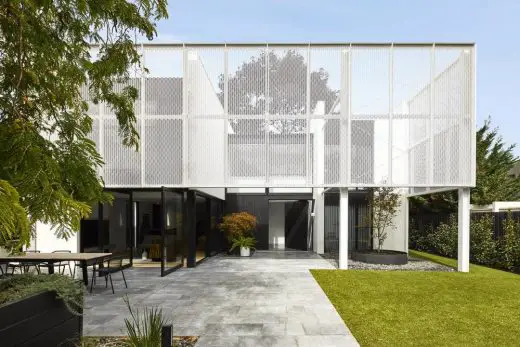 photograph : Dave Kulesza
Bluff House in Hawthorn East
This property client's brief called for an open plan home, with generous living spaces on both the ground and first floor. The original floor plan showed restraints in the functionality of day-to-day living, so NTF Architecture wanted to create a family home where easy living was acquired.
30 Jan 2020
Canterbury Road Apartments, Surrey Hills
Architects: Elenberg Fraser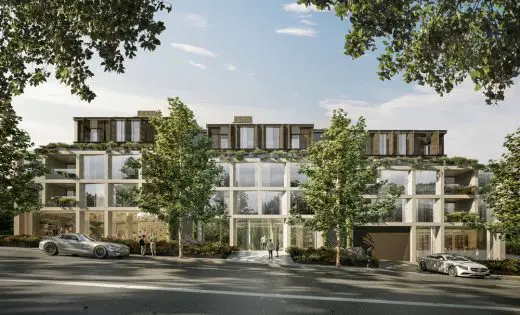 image : Pointilism
Canterbury Road Apartments in Surrey Hills
Located in leafy Surrey Hills, these suburban luxury residences along Canterbury Road visually extend to the lush landscape of Surrey Gardens.
21 Jan 2020
Sargood Street House, Toorak
Design: Megowan Architectural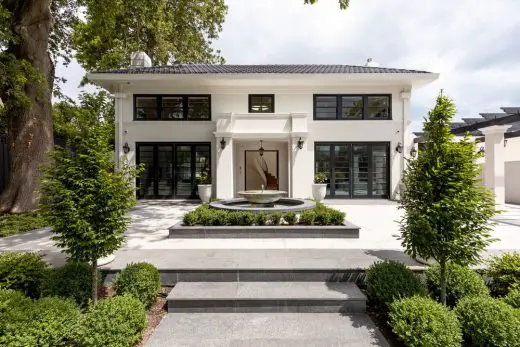 photograph : Elise Scott
Sargood Street House in Toorak
A total overhaul of renovations and extensions to an existing Art Deco home in Toorak. No surface was left untouched.
11 Jan 2020
Turn House, Fitzroy North, Melbourne, Victoria, Australia
Design: Rebecca Naughtin Architect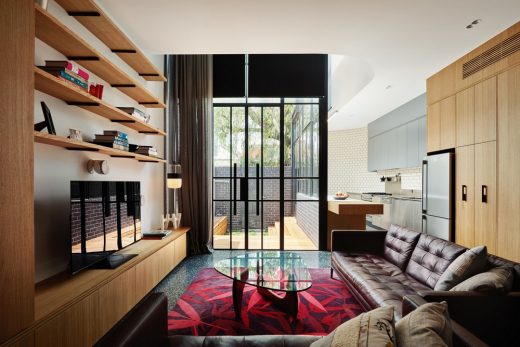 photograph : Daniel Fuge
House Extension in Fitzroy North
This is a small, single storey extension to an existing single fronted Victorian residence in North Fitzroy.
11 Jan 2020
Mid-Century Revival Residence
Design: Detail 9 Architects Pty Ltd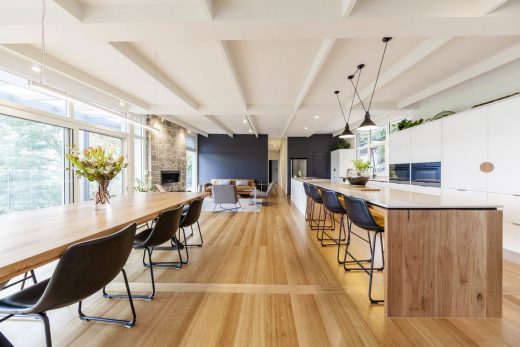 photograph : Matthew Forbes
Mid-Century Revival Residence
Collaboration is key to any successful outcome, so taking on this residential project was a great opportunity to partner with Secret Design Studio, Balwyn Builders and some fantastic clients.
6 Jan 2020
A House for All Seasons, Cremorne, inner suburb of Melbourne, City of Yarra, Australia
Design: POLY STUDIO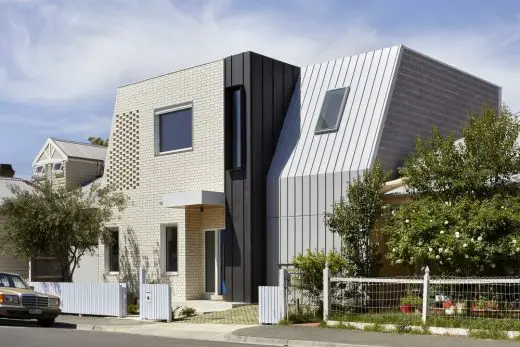 photo : Tatjana Plitt
A House for All Seasons in Cremorne
A contemporary house designed for the evolving needs of a young family within the context of a heritage streetscape in inner-city Melbourne.
5 Jan 2020
Roseberry Street House, Hawthorn East
Design: Chan Architecture Pty Ltd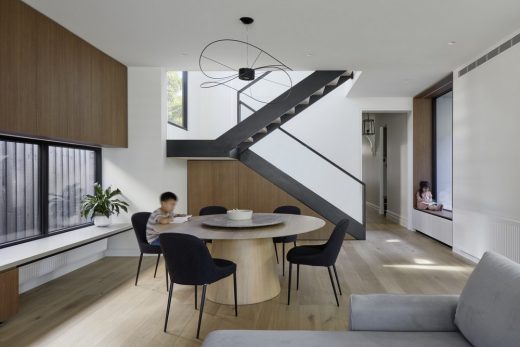 photo : Tatjana Plitt
Roseberry Street House Extension in Hawthorn East, VIC
This new property project was a rear and upstairs extension to a double fronted Victorian terrace house in Hawthorn East. The brief was to retain the character of the period home at the front of the house and design a spacious, light-filled modern extension to the rear.
12 Dec 2019
Albert Park House Extension
Architecture: Modscape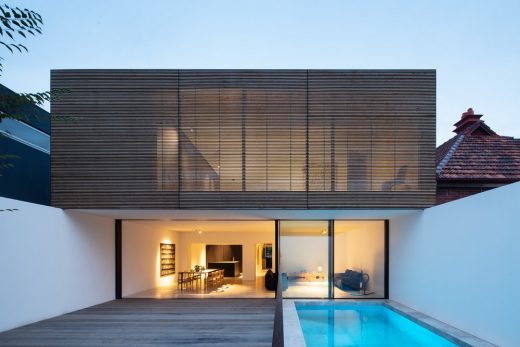 photograph : John Madden
Albert Park House Extension near Melbourne, Vic
Inspired by their client's brief for a minimalist, tranquil residence hidden away from the surrounding city, this architecture studio worked with the existing structure and added a new extension that would increase the amount of natural light and fresh air entering the house and provide an open living area with an intimate master retreat above.
4 Dec 2019
Swedish Summer House
Architecture and Interior Design: Hindley & Co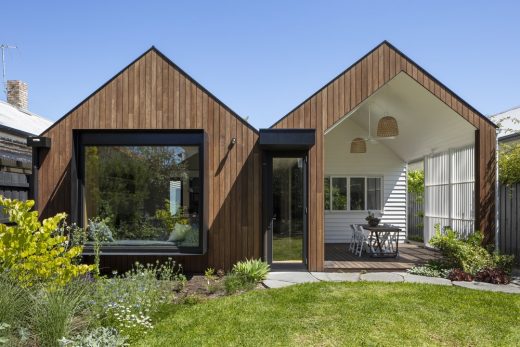 photograph : Greg Elms
Swedish Summer House Elsternwick
Hindley & Co are feeling the envisioned simpatico with the Yakisugi charred cladding on the Swedish Summer House style addition and garden studio.
24 Nov 2019
Hawthorn East House
20 Nov 2019
JP Courtyard House
6 Nov 2019
Studio Garage in Melbourne, House Extension
5 Nov 2019
Oak Grove Residence in East Malvern, Victoria
29 Oct 2019
Nightingale 2.0 Apartments
26 Oct 2019
House in the Woods, Donvale
28 Sep 2019
Connect Six House
Design: Whiting Architects in collaboration with Fisher & Paykel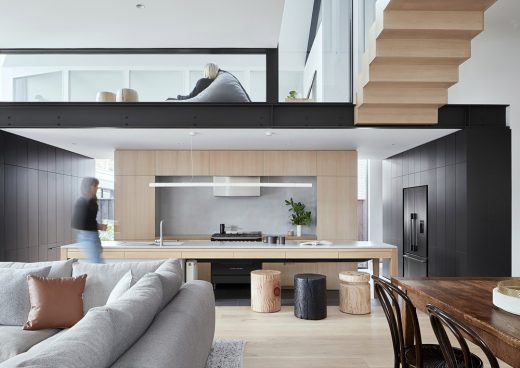 photograph : Shannon McGrath
Connect Six House
This unique space is bursting with contemporary design that skilfully preserves the history of the existing Edwardian home, originally built in 1915.
26 Sep 2019
Elmhurst House in Kew
21 May 2019
Mullum Creek House in Donvale, Victoria
20 May 2019
Moat's Corner
25 Mar 2019
Brace House, Albert Park
Design: Finnis Architects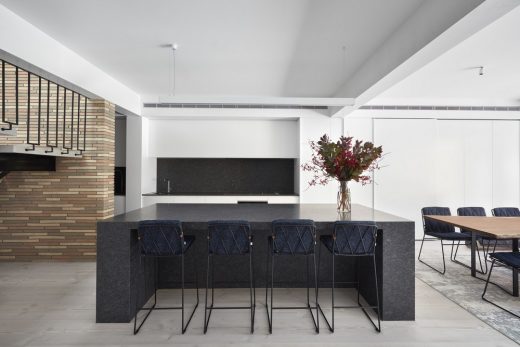 photograph : Tom Roe Photography
Brace House in Albert Park
The property was a process of retaining and celebrating the existing architectural language of a double fronted Victorian terrace whilst transforming the remainder of the dwelling into an adaptable, contemporary, modern family home.
24 Mar 2019
Yarrbat Ave House, Balwyn
Architects: K2LD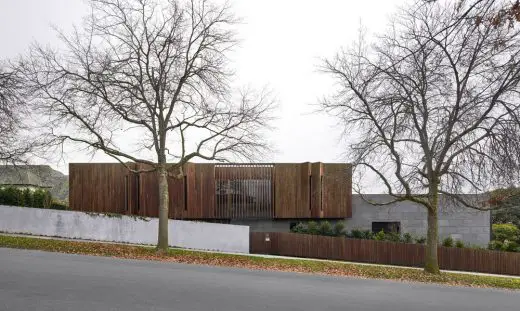 photograph : Jeremy Wright
Contemporary House in Balwyn
The property design for was heavily inspired by the site, with its large oak trees on Yarrbat Avenue coupled with the open view out to the Dandenong Ranges.
21 Mar 2019
St Andrews Beach House, Mornington Peninsula, Victoria
Design: Austin Maynard Architects
St Andrews Beach House on the Mornington Peninsula
21 Mar 2019
Mornington Peninsula Properties
New Houses on the Mornington Peninsula
7 Mar 2019
Richmond Terrace
Architects: Robert Nichol & sons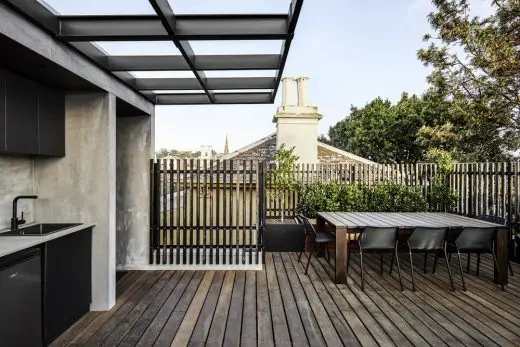 photograph : Lillie thompson
Richmond Terrace Property
This home rebuild retained only the front and rear walls of the residential building – and a substantial waffle slab cement ceiling – the previous interior, which was confusing and over-constructed, was completely removed.
4 Feb 2019
Tree House, Kew
Design: Andrew Child Architecture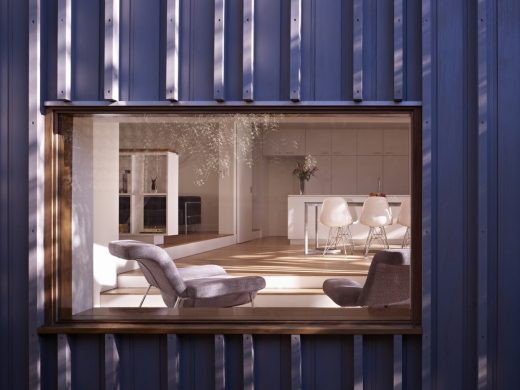 photo : Rhiannon Slatter
Tree House in Kew
Property upgrade of dark middle suburban Californian Bungalow into a light, modern 3 bedroom + study residence protecting a lovely cluster of huge trees in the backyard.
30 Jan 2019
Arrow House, Footscray, Victoria
Design: Mark Lam Architect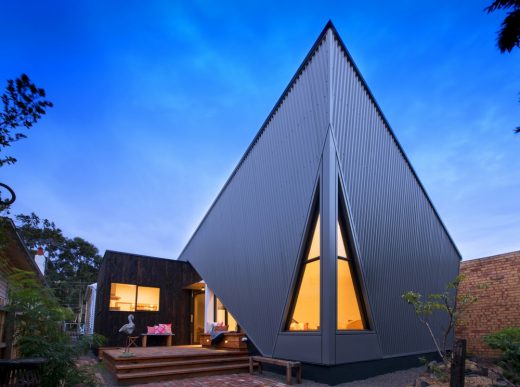 photo : Sarah Louise
Arrow House in Footscray
A renovation and extension to a Victorian weatherboard house in this inner Western Melbourne suburb, transforming the existing dilapidated double-fronted Victorian residence into an airy new home.
1 Jan 2019
Port Melbourne House, Victoria
Contemporary Melbourne Houses Archive
New Melbourne Homes up to and including 2018
Melbourne Homes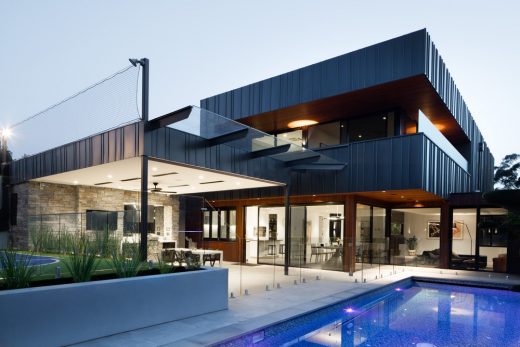 photograph : Nic Granleese
More Melbourne Houses online soon
Location: Melbourne, Victoria, Australia
Architecture in Melbourne
New Architecture in Victoria
Buildings / photos for the Melbourne Homes page welcome