Zayed Centre for Research into Rare Disease in Children London, Building, England
Zayed Centre for Research into Rare Disease in Children, UK
Children's Medical Centre London design by Stanton Williams architects, England, UK
25 Oct 2019
Zayed Centre for Research into Rare Disease in Children in London
Design: Stanton Williams architects
Stanton Williams delivers Zayed Centre for Research into Rare Disease in Children
A pioneering new translational research centre in London, UK.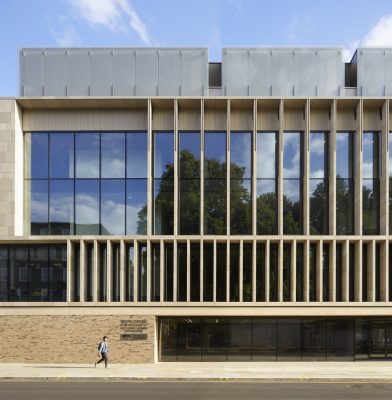 • Stanton Williams reimagines the clinical environment as a shared civic experience. The world's first purpose-built centre dedicated to paediatric research into rare diseases
• The Zayed Centre for Research brings together pioneering research and clinical care for patients under one roof
• Aims to accelerate the 'bench-to-bedside' progress of new diagnoses, treatments and cures for rare and complex diseases, helping children both nationally and globally
• A series of artworks have been specially commissioned for the Centre to create an inspiring, engaging and welcoming environment for patients, their families, visitors and staff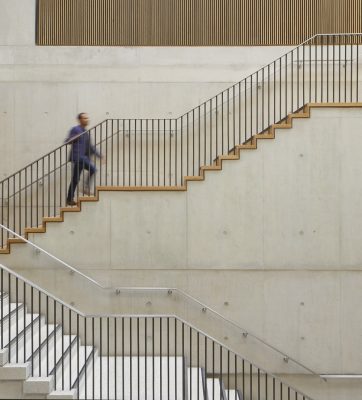 Photography © Hufton + Crow for Stanton Williams
October 2019, London: Stirling Prize-winning practice Stanton Williams has completed the Zayed Centre for Research into Rare Disease in Children. The new facility is a partnership between Great Ormond Street Hospital Foundation Trust, University College London and Great Ormond Street Hospital Children's Charity.
The prominent 13,000 sqm purpose-built facility in central London brings together for the first time around 500 researchers and clinical staff. Working together under the same roof, they will partner in producing pioneering research and translating it into innovative treatments and cures for children with rare and complex diseases.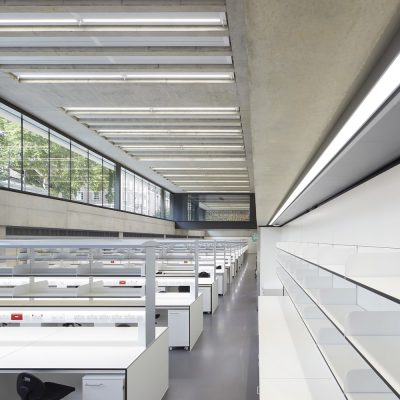 The public-facing research facility in the heart of London's Knowledge Quarter is conceived as a holistic space where science, city and human lives come together. Inside, the Zayed Centre for Research is organised around two connected 'hearts', an outpatient zone and a research zone, each planned as layered volumes around a daylit atrium. Across eight storeys the building provides academic research workspace, seminar and meeting spaces, specialist laboratories, and outpatient clinics for children and young people.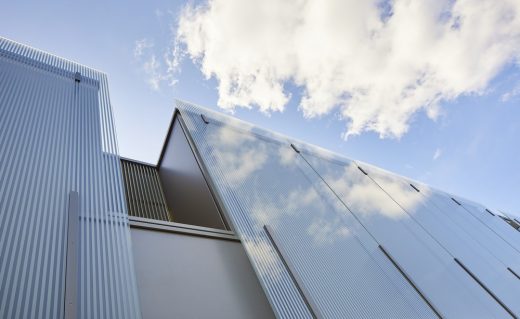 With its prominent presence next to Coram's Fields – the former site of the Foundling Hospital and a living symbol of children's welfare for over 250 years – the Zayed Centre for Research is a new urban beacon of science and healthcare.
At the base of the building is a 600 sqm double-height principal laboratory, visible from all sides within the Zayed Centre for Research as well as from the street outside. A shared single entrance bridge, which passes above these laboratories, welcomes both research staff and patients, drawing them into a central atrium, flooded with light.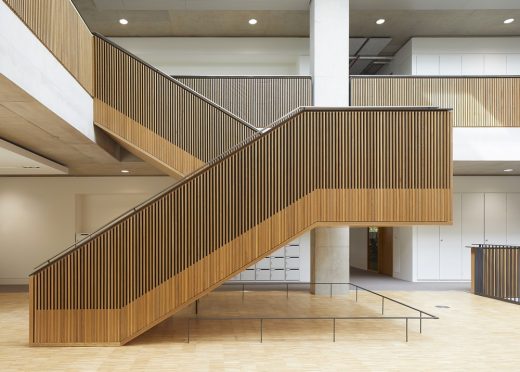 A transparent ground floor gives visibility and prominence to the activities inside the laboratories, while carefully articulated terracotta fins and glazing address and reflect Coram's Fields and the changing sky – expressing the civic significance of this ground-breaking institution.
A sense of openness and generosity dissolves the 'clinical experience' within. Encounters with 'non-clinical' surfaces, such as exposed concrete and European oak, create a calm and dignified environment for young patients and their families as they address their health issues: an environment shared with clinicians and researchers in the endeavour to understand and overcome the impact of life-changing diseases.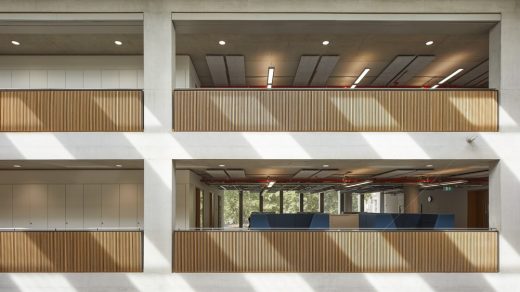 The art programme responds to the design of the building and supports the aspiration to develop a space that facilitates chance encounters and exchanges between researchers and clinicians. Together and in different ways the artworks are a celebration of the collaborative and visionary nature of the Zayed Centre for Research.
"The opportunity to work with Great Ormond Street Hospital, UCL and GOSH Charity to make a building that was about science and medical care in the heart of the city on such a public and symbolic site opposite Coram's Fields seemed very powerful. We felt very strongly that we wanted to give public visibility to science and allow people in the public realm to understand what the building was about and give a sense of the life-changing activities taking place inside," says Gavin Henderson, Principal Director at Stanton Williams.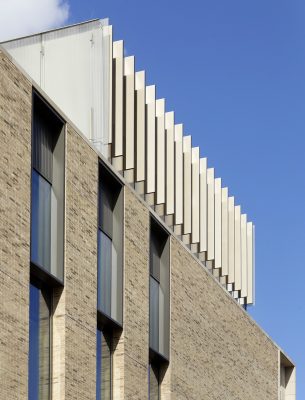 Matthew Shaw, Chief Executive at Great Ormond Street Hospital for Children NHS Foundation Trust (GOSH) said: "I am delighted to see this world-leading facility open its doors and welcome patients for the very first time. The opportunities that the Zayed Centre for Research offers for the integration of technology with cutting-edge medical research, and the collaboration we'll see between research and clinical teams working side by side is incredibly exciting. As I walk around the new facility, it is clear the potential it holds to change the lives of children with the rarest and most complex diseases, and the hope it will offer to their families. On behalf of everyone at GOSH, I'd like to thank all our partners and donors who have made The Zayed Centre for Research possible."
Designed to high energy efficiency standards, the Zayed Centre for Research has achieved BREEAM Excellent certification and is intended to produce 35 percent less carbon emissions than required under the Building Regulations.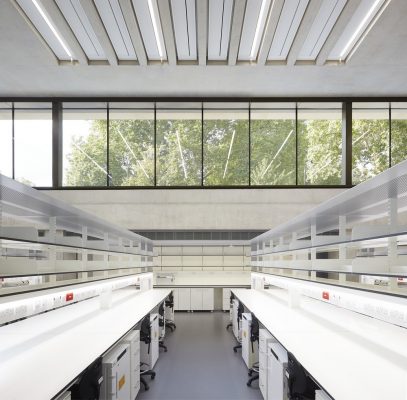 Zayed Centre for Research into Rare Disease in Children London – Building Information
Total Area (GIA) 13,000sqm
Architect & Lead Designer: Stanton Williams
Structural Engineering: Pell Frischmann
Mechanical, Electrical, Public Health, Fire, Lighting and Acoustics: Hoare Lea
Sustainability and BREEAM: Hoare Lea
Landscape Consultant: Bradley Hole-Schoenaich Landscape Architects
Façade Consultant: Eckersley O'Callaghan
Traffic Consultant: Pell Frischmann
Health Care Planning and ADB Consultant: MJ Medical
GMP Validation Consultant: Exmoor Pharma
Accessibility Consultant: All Clear Designs
Planning Consultant: DP9
Quantity Surveyor: Gardiner & Theobald
Project Manager: Gardiner & Theobald
Main Contractor: Skanska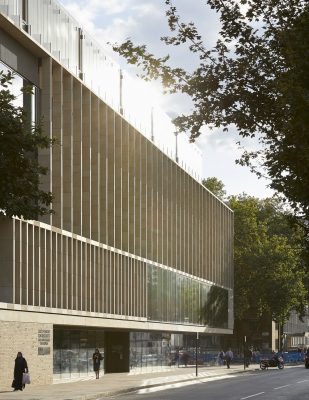 Background
Stanton Williams
Stanton Williams is a Stirling Prize-winning architectural practice, renowned for its ability to transgress building typologies to place the human experience at the forefront of the agenda. Having developed its portfolio from an initial focus on museums and galleries towards a wide variety of civic buildings, the practice has successfully completed over 350 projects, winning more than 150 awards, including the prestigious RIBA Stirling Prize for the Sainsbury Laboratory in Cambridge.
Creating places that engage the senses and sympathetically respond to cultural, social and physical context remains at the heart of the practice's work. Having recently completed the Simon Sainsbury Centre at Cambridge Judge Business School and the Royal Opera House 'Open Up' transformation, Stanton Williams is currently working on the new Museum of London at West Smithfield, a major educational project for UCL East Marshgate and the new Clermont-Ferrand Metropolitan Library in France.
www.stantonwilliams.com
Instagram @stanton_williams and Twitter @_SW_News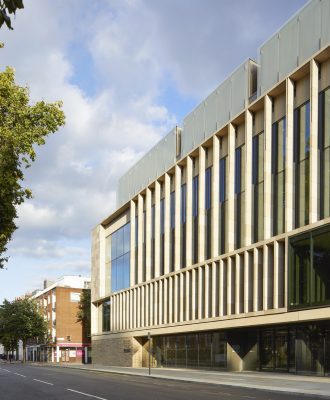 Rare Disease
For many seriously ill children, research is their only hope, as statistics show that 1 in 3 children with rare diseases die before their fifth birthday. Rare diseases represent a considerable health challenge globally as taken together they affect one in 17 people at some stage of their lives.
The Zayed Centre for Research into Rare Disease in Children
The Zayed Centre for Research is a partnership between Great Ormond Street Hospital, University College London and Great Ormond Street Hospital Children's Charity. It will bring together pioneering research and clinical care under one roof to drive forward new treatments and cures for children with rare and complex diseases
The Zayed Centre for Research into Rare Disease in Children was made possible thanks to a transformative gift of £60million gift from Her Highness Sheikha Fatima bint Mubarak, the wife of the late Sheikh Zayed bin Sultan Al Nahyan Founder of the United Arab Emirates in 2014.
Thanks also to Research England, The Wolfson Foundation, John Connolly & Odile Griffith, whose generous support has contributed to the creation of the Zayed Centre for Research.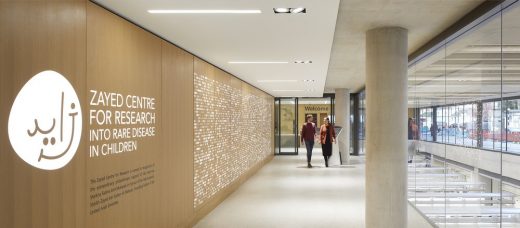 Great Ormond Street Hospital
Great Ormond Street Hospital is one of the world's leading children's hospitals with the broadest range of dedicated, children's healthcare specialists under one roof in the UK. The hospital's pioneering research and treatment gives hope to children from across the UK with the rarest, most complex and often life-threatening conditions. Our patients and families are central to everything we do – from the moment they come through the door and for as long as they need us.
GOSH has an award-winning arts programme GOSH Arts. Central to the GOSH masterplan is the ambition to deliver site responsive art that plays a key role in contributing to uplifting environments. Through the commissioning programme they provide engaging, playful and thought provoking experiences for users of the buildings.
Their participatory programme inspires creativity and offers meaningful cultural opportunities across a variety of art forms for patients, families and staff. GOSH Arts has managed the art commissions for the Zayed Centre for Research working alongside an Art Group with representatives across the Trust and Charity as well as the design team.
https://www.gosh.nhs.uk/parents-and-visitors/gosh-arts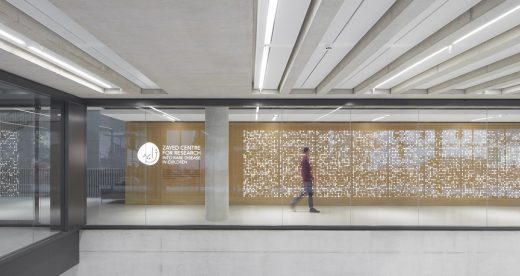 University College London (UCL) – London's Global University
UCL is a diverse community with the freedom to challenge and think differently.
Our community of more than 41,500 students from 150 countries and over 12,500 staff pursues academic excellence, breaks boundaries and makes a positive impact on real world problems. We are consistently ranked among the top 10 universities in the world and are one of only a handful of institutions rated as having the strongest academic reputation and the broadest research impact.
We have a progressive and integrated approach to our teaching and research – championing innovation, creativity and cross-disciplinary working. We teach our students how to think, not what to think, and see them as partners, collaborators and contributors. For almost 200 years, we are proud to have opened higher education to students from a wide range of backgrounds and to change the way we create and share knowledge.
We were the first in England to welcome women to university education and that courageous attitude and disruptive spirit is still alive today. We are UCL.
www.ucl.ac.uk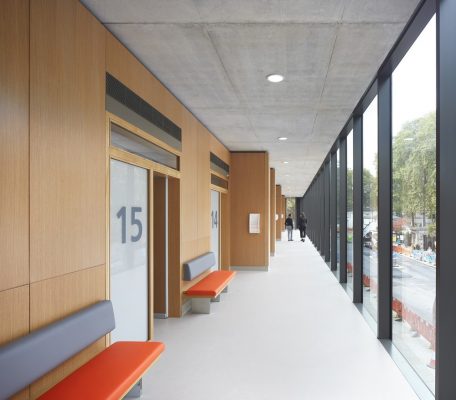 The UCL Great Ormond Street Institute of Child Health (ICH)
The UCL Great Ormond Street Institute of Child Health is part of the Faculty of Population Health Sciences within the School of Life and Medical Sciences at UCL. Together with its clinical partner Great Ormond Street Hospital for Children (GOSH), it forms the largest concentration of children's health research in Europe.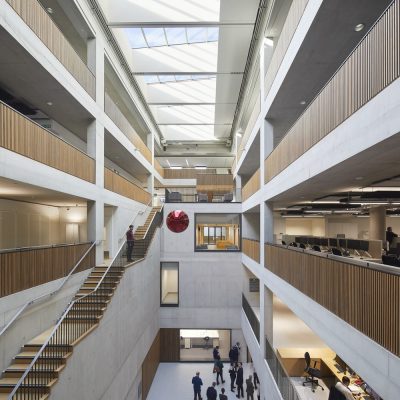 Great Ormond Street Hospital Children's Charity
Great Ormond Street Hospital Children's Charity needs to raise money to support the hospital to give seriously ill children, the best chance for life. The charity funds research into pioneering new treatments for children, provides the most up to date medical equipment, funds support services for children and their families and supports the essential rebuilding and refurbishment of the hospital. You can help us to provide world class care for our patients and families.
www.gosh.org
Photography © Hufton + Crow for Stanton Williams
Zayed Centre for Research into Rare Disease in Children images / information from Stanton Williams Architects
Location: 34 Great Ormond Street Hospital, City of London, WC1N 3JH, UK
Architecture in London
Contemporary Architecture in London
London Architecture Links – chronological list
London Architecture Walking Tours
Great Ormond Street Hospital Building
Design: Llewelyn Davies Yeang – LDY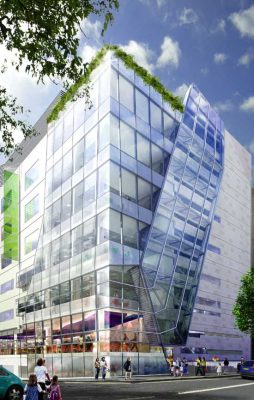 image from architects
Great Ormond Street Hospital Building
Oriel Building at Moorfields Eye Hospital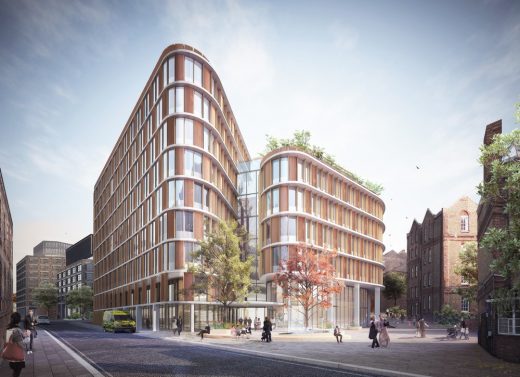 image : AECOM / Penoyre & Prasad / White Arkitekter
Oriel Building London: Moorfields Eye Hospital
Great Ormond Street Hospital for Children NHS Trust (GOSH)
Comments / photos for the Zayed Centre for Research into Rare Disease in Children Building page welcome