Aedes Architecture Forum Zhang Ke, Beijing Exhibition 2021, Germany design show news
Zhang Ke, Beijing at Aedes Architecture Forum, Berlin
14 May 2021
Zhang Ke, Beijing
Exhibition: 29 May – 8 July 2021
Venue: Aedes Architecture Forum, Christinenstr. 18–19, 10119 Berlin
Opening Hours: Tue–Fri 11am–6.30pm, Sun–Mon 1–5pm and Sat, 29 May 2021, 1–5pm
Zhang Ke, Beijing Exhibition at Aedes Architecture Forum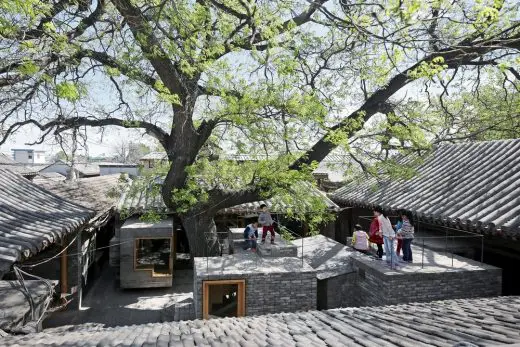 Micro Yuan'er Children's Library and Art Centre, Beijing © ZAO/standardarchitecture, Su Shengliang
Zhang Ke uses the concept of metabolism to describe his work with hutongs, the historically significant courtyard houses typical of Beijing. He thus adheres to the idea of transferring the organic lifecycle of birth, growth and renewal to urban development and architecture. For transformative adaptations of the hutongs to contemporary uses, the architect has received the Aga Khan Award and the Alvar Aalto Medal.
In addition to the hutong projects, the exhibition also demonstrates Zhang Ke's great creative independence with projects such as the Xiao Feng Art Museum in Hangzhou, the Aranya Outdoor Theatre at the Great Wall of China. The office building for the Novartis Campus in Shanghai, completed in 2016, and the strong design for the Exilmuseum Berlin also show a deep intercultural sensitivity, reflecting Zhang Ke's studies at Tsinghua University in Beijing and his training and teaching work at the Harvard Graduate School of Design.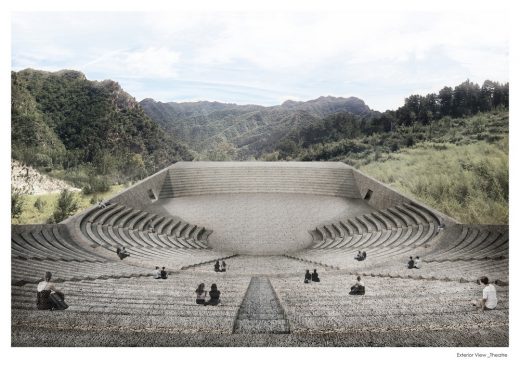 Aranya Outdoor Theatre at the Great Wall © ZAO/standardarchitecture
Hutongs
Hutongs in Beijing, the traditional courtyard-and-alley systems of urban dwelling that are an essential aspect of Chinese cultural history, have recently been caught at the battleground between development, conservation and revitalisation. After two decades, many of the hutongs have been demolished due to urban infrastructure projects and increasing demand for highdensity housing, or disfigured by kitsch renovations that feign a nostalgic past.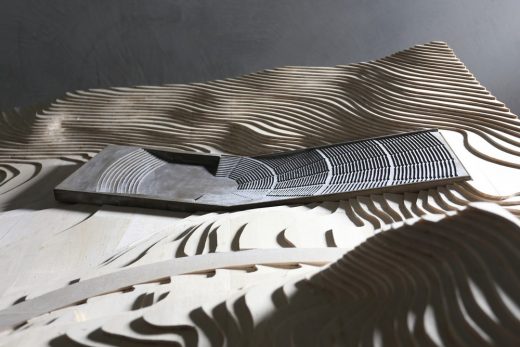 Aranya Outdoor Theatre at the Great Wall © ZAO/standardarchitecture, Jakob
Schmitt
The subtle complexity of the hutongs as authentic contemporary urban spaces have been overlooked by both advocates of 'tabula rasa' redevelopment, and by the defenders of historical restoration. In either case, the operation involves the relentless exodus of the hutongs' traditional dwellers, resulting in the gradual disappearance of ethnic diversities in the hutong communities and a rapid diminishing of the hutongs' traditional cultures.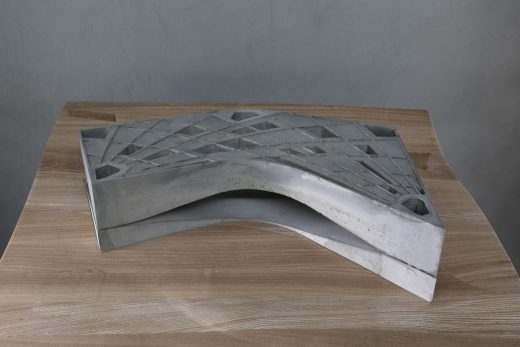 Rizhao Community Art Centre, Rizhao © ZAO/standardarchitecture, Jakob
Schmitt
For several years, architect Zhang Ke has been exploring alternative perspectives on the hutongs, considering them as living organisms and studying them both in micro scale units and as macro scale infrastructures. His goal is to show how traditional courtyard properties can be adapted for the 21st century to fulfill their potential as generators of community spaces and catalysts of social interaction. The result is a series of architectural interventions that breathe new life into these historic residential neighbourhoods while preserving the significant monument value of these unique cultural artifacts.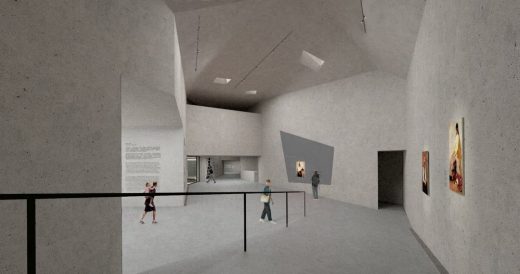 Xiao Feng Art Museum, Hangzhou © ZAO/standardarchitecture
Exhibition
With the exhibition YING-ZAO Hutong Metabolism+, Chinese architect Zhang Ke and his firm ZAO/standardarchitecture present a series of realised projects related to this topic in Berlin, including the cultural centre Micro Yuan'er Children's Library and Art Centre, the hostel Micro Hutong with its extremely dense urban conditions, the courtyard house group Hutong Rental Housing with its socio-cultural mix of tenants and the Co-living Courtyard used by a charitable educational organisation that provides daily programming for neighbourhood residents.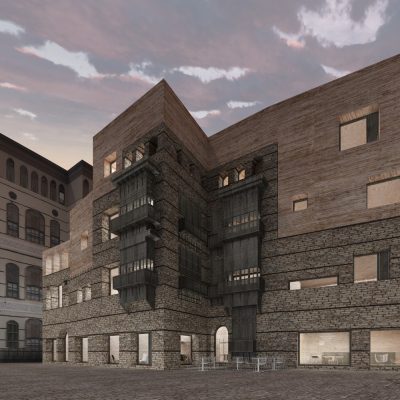 Boutique Hotel, Jeddah © ZAO/standardarchitecture
For Aedes, this is the second exhibition with Zhang Ke after Contemplating Basics in 2015, which, among others, presented a series of projects that are sensitively embedded into the Tibetan landscape. Aedes deliberately decided to re-exhibit two more of Zhang Ke's projects that were already shown in 2015 when they were still in the design process: the Xiao Feng Art Museum in Hangzhou and the now realised office building for the Novartis Campus in Shanghai. What could previously only be contemplated as a design is now a built and lived reality and making it possible to 'read' his work in an urban context.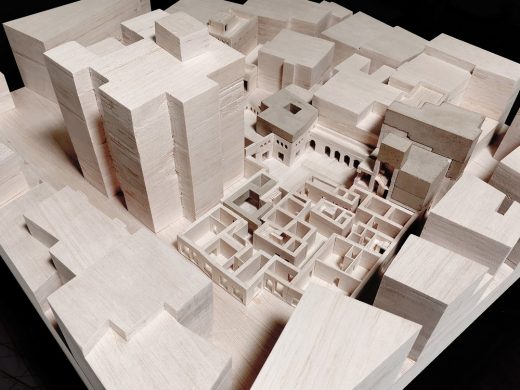 Boutique Hotel, Jeddah © ZAO/standardarchitecture, Luciano
Ricci
Featuring a variety of sketches, drawings and models, YING-ZAO Hutong Metabolism+ also includes a number of other recently realised or currently under construction projects, such as the Rizhao Community Art Centre and Thermal Spa in Rizhao, as well as the Tree House and the Aranya Outdoor Theatre, both located at the foot of the Great Wall of China. In addition, Zhang Ke's strong and impressive competition entry for the Exilmuseum Berlin is presented in the exhibition.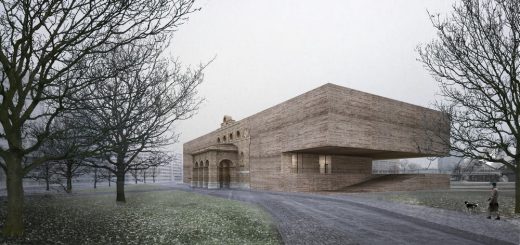 Design for the Exilmuseum Berlin © ZAO/standardarchitecture
Zhang Ke
About Zhang Ke
Zhang Ke is an attentive observer of individual and social behaviours and knows how to derive and spatialise the needs of future users of his architecture. His studies in Beijing and at Harvard in particular enabled him to acquire an extensive knowledge of the history and present of Eastern and Western cultures. He has developed these ingredients into an independent formula for modern architecture that is distinguished in both cultural realms by an unobtrusive presence and characteristic approach. His creative independence, clear design vocabulary and intercultural sensitivity make him one of the most remarkable representatives of contemporary Chinese architecture.
The exhibition and catalogue mark a special moment not only for Zhang Ke, who established his studio ZAO/standardarchitecture in Beijing in 2001, twenty years ago. 2001 was also a memorable year for Aedes, since that was when it presented the still young, independent avant-garde of Chinese architects to the world for the first time with TU MU. This exhibition provided a crucial impulse for the international perception of Chinese architectural culture and for the significance and confidence of the profession in China itself. For Aedes Architecture Forum in Berlin it was the start of a particularly friendly and fruitful relationship to the architecture scene in China that continues until today.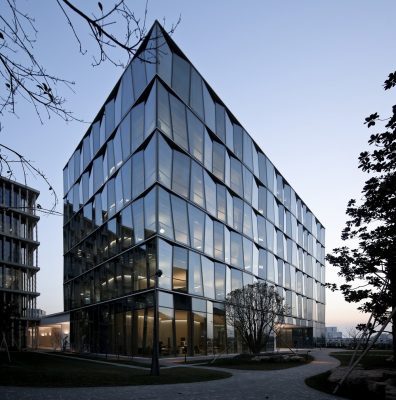 Novartis Campus Building, Shanghai © ZAO/standardarchitecture, Su
Shengliang
An Aedes catalogue will be published.
More information: www.aedes-arc.de
Made possible with the generous support of
Camerich, aranya
We thank the Aedes Cooperation Partners
Zumtobel, Cemex, Camerich, Carpet Concept
Zhang Ke, Beijing at Aedes Architecture Forum images / information received 140521
Location: Christinenstr.18-19, 10119 Berlin, Germany
Aedes Architecture Forum Exhibitions
Aedes Architecture Forum Exhibitions
Archi-Tectonics – Winka Dubbeldam & Justin Korhammer, New York
Flat Lands & Massive Things – From NL to NYC & Beyond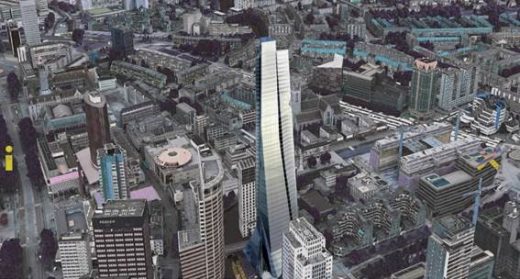 picture © Archi-Tectonics
Archi-Tectonics Architecture Event
Active Buildings – Innovation for Architecture in Motion
Aedes Architecture Forum Exhibition by falkeis²architects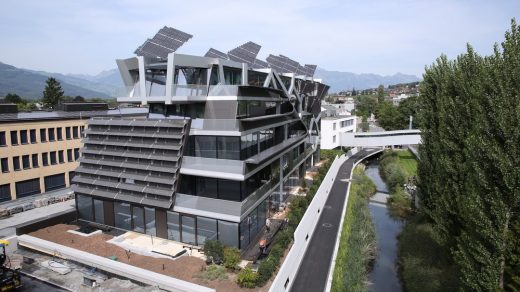 photo : Filmfabrik
Active energy building in Vaduz, Liechtenstein
Woodland Sweden – Contemporary Timber Construction
Härbret Summer House in Nannberga by General Architecture/Stockholm: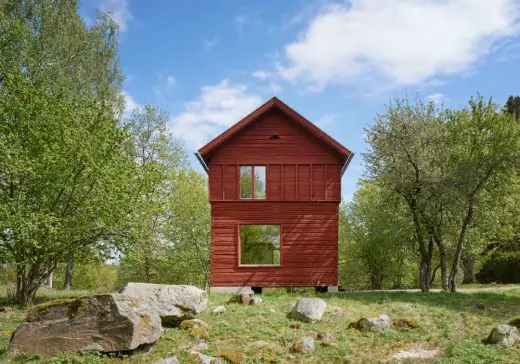 picture © Åke E:son Lindman
Urban Intermedia: City, Archive, Narrative
Harvard Mellon Urban Initiative and Graduate School of Design, Harvard University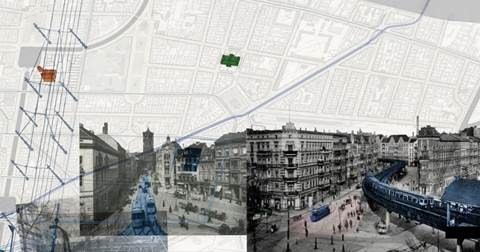 picture © Harvard Mellon Urban Initiative
The Groundscape Experience
Dominique Perrault, Paris with SubLab, EPFL, Lausanne & ADSlab, EWHA Womans University, Seoul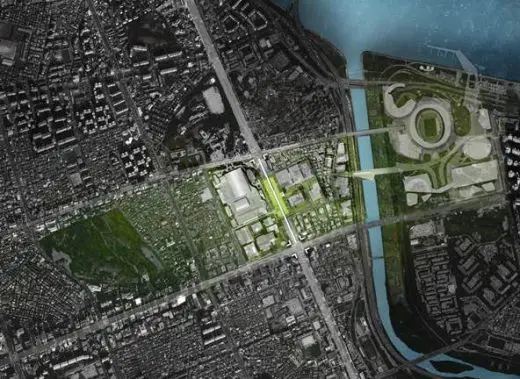 picture © Dominique Perrault Architecte
Dominique Perrault
Nieto Sobejano Arquitectos: TABULA – The Arvo Pärt Centre in Estonia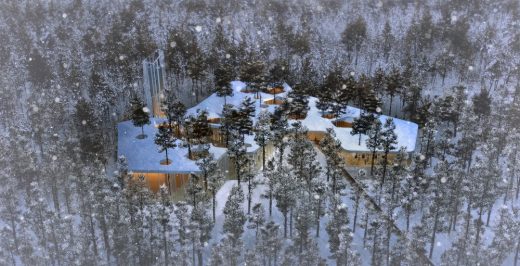 image © Nieto Sobejano Arquitectos
Nieto Sobejano Arquitectos
Marina One Singapore – Architecture Exhibition in Berlin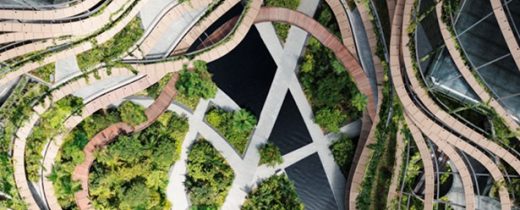 image courtesy of architects
Aedes Architecture Forum Exhibition in Berlin
Architecture Exhibitions Europe
AEDES Network Campus Berlin Event
Danish Architecture Centre Events
Netherlands Architecture Institute Events
Comments / photos for the Zhang Ke, Beijing at Aedes Architecture Forum Berlin, Germany page welcome