Finland Pavilion Venice Biennale 2021 Event, Finnish Architecture Design Exhibition Italy
Pavilion of Finland Venice Biennale 2021 News
20 May 2021
La Biennale di Venezia 2021 – The Finland Pavilion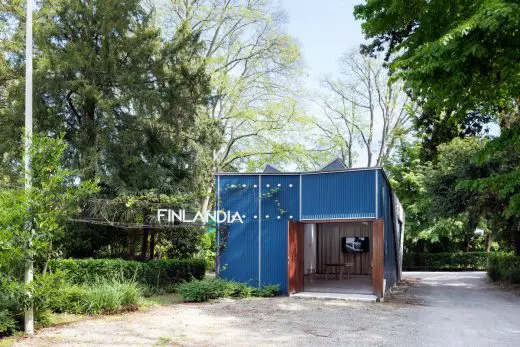 photograph : Ugo Carmeni
The Finland Pavilion at the 17th International Architecture Exhibition
Pavilion of Finland presents the history of a uniquely Finnish approach to mass-produced housing in the twentieth century
For the 17th International Architecture Exhibition of La Biennale di Venezia, Curator Hashim Sarkis has posed a direct question to participants by asking them, "How will we live together?" In response, the Pavilion of Finland has chosen to revisit a moment when the urgency of this question lead to new ways of building, new urban landscapes and a dramatic reconfiguration of domestic architecture around the world.
New Standards presents the story of Puutalo Oy (Timber Houses Ltd.), an industrial enterprise established in 1940 to address the Karelian refugee crisis, when some 420,000 people were displaced by war. At this moment, both architects and industrialists came together to create a new model of factory-built housing that modernised Finland's construction industry. In less than a decade, the company became one of the largest manufacturers of prefabricated wooden buildings in the world.
Commissioned by Archinfo Finland, the Exhibition is conceived by a curatorial team of three academics linked by their work at Aalto University: Laura Berger, Philip Tidwell and Kristo Vesikansa. New photography of the Puutalo houses has been specially commissioned from acclaimed photographer Juuso Westerlund in order to show how these houses are inhabited today, and how they have been personalised over decades of use.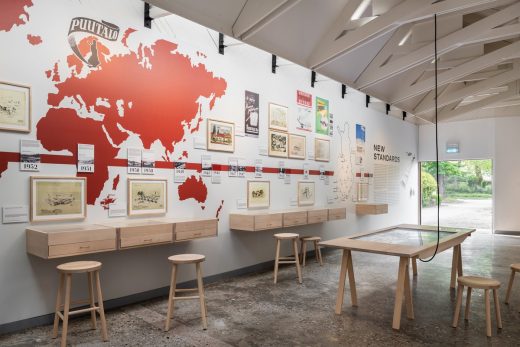 photograph : Ugo Carmeni
Katarina Siltavuori, Director of Archinfo Finland, and Commissioner of the Pavilion of Finland said:
"Pre-fabricated housing is an area of huge interest for architects looking to address the question of how to build quickly and economically, without sacrificing quality or causing further damage to the environment. While timber construction is a well-known feature of Finnish architecture, few people know the story of Puutalo, a pioneering consortium that produced almost 9 million square meters of buildings and set new standards for design and quality of life in the middle of the twentieth century.
"Hashim Sarkis has asked the participants in the Biennale Architettura 2021 to consider how we will live together. Finland's experience of this standardized housing is of a low-impact, long-lasting, sustainable and well-loved solution that emerged in response to a wartime crisis and went on to define an entire era of Finnish domestic architecture. It offers the world an example of mass-produced housing that is an alternative to grand projects, demonstrating how individual identity can be celebrated in the context of standardisation, as well as a validation that design can improve people's lives."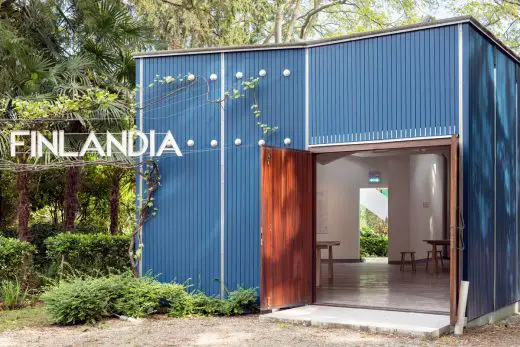 photo : Ugo Carmeni
On behalf of the Curators, Laura Berger said:
"A crisis can be a catalyst for innovation and bring different actors together to create something good. These homes with ingenious spatial distribution, practical domestic innovations and simple structural principles were designed to raise living standards and built to last. Many of them are still inhabited today, and we would like to show how these modest houses have been adapted to a variety of locations and traditions as well as to the changing needs of multiple generations and occupants."
Puutalo Oy (Timber Houses Ltd.), was established in 1940 by 21 Finnish timber manufacturers in order to address a national crisis in which 11% of the Finnish population was displaced by war. However, the political and economic situation quickly lead the company to redirect its efforts toward international export. By the mid-1950s, millions of square meters of buildings had been shipped from Finland to more than 30 countries in exchange for goods and capital to support the struggling post-war economy. The story of Puutalo's production and export during these two decades illustrates the ways in which architecture connected with political, industrial and economic forces during a period of intense global exchange and development.
The curators stand in front of a typical Puutalo house in Helsinki: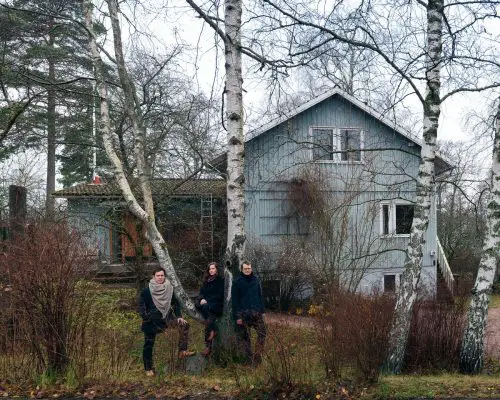 photo : Juuso Westerlund
The New Standards exhibition documents the history and development of these pre-fabricated buildings from 1940 to the mid-1950s. The houses were developed by some of Finland's leading mid-century architects and their archetypal exterior appearance belies the innovation that went into their structural design, spatial arrangement and domestic utility.
Archival drawings, photographs and advertisements illustrate the ambitions of this period, revealing new innovations and illustrating the modifications that buildings underwent for different climates and cultural contexts. Although the houses, schools and service buildings manufactured by Puutalo are not included in most standard histories of architecture, they may be Finland's most widespread architectural export. The company and the buildings that it produced contributed significantly to the post-war rise in living standards across the world.
After 80 years, Puutalo buildings have proven robust enough to withstand extensive use, updates and modifications in a wide variety of contexts and climates. In order to illustrate how the homes and neighbourhoods have evolved, contemporary photographs have been commissioned to document the way that the houses are inhabited today.
Illustrating examples from Finland to Colombia, the images shot by Juuso Westerlund offer an unvarnished view of this architectural experiment. Together these historical and contemporary views demonstrate that 'how we live together' is not only a question to be answered, but also a condition to be continuously examined.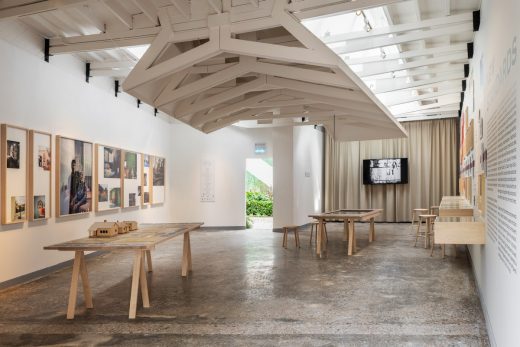 photo : Ugo Carmeni
Finnish Pavilion Venice Biennale
Credits
Title of the exhibition
New Standards
Curators
Laura Berger
Philip Tidwell
Kristo Vesikansa
Photographer
Juuso Westerlund
Commissioner
Archinfo Finland
Director
Katarina Siltavuori
Head of Communications
Miina Jutila
Project Manager
Sini Parikka
Project Coordinator
Francesco Raccanelli
Exhibition Design
Philip Tidwell
Graphic Design
Päivi Häikiö
Website Design
Ville Niemi
Main Supporter
Ministry of Education and Culture, Finland
Main Partner
Ministry of the Environment, Finland
Partners
Dialab
Embassy of Finland in Rome
Helsinki Distilling Company
Kehys- ja kultausliike Ivonen
Mapita
Nikari
Special Thanks to
Hanna Harris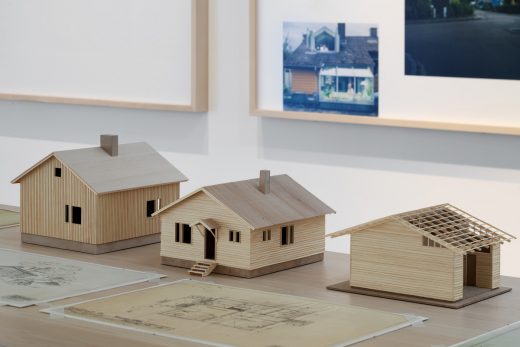 photo : Ugo Carmeni
About La Biennale di Venezia
The International Architecture Exhibition has been organised in Venice since 1980. It alternates with the International Art Exhibition, which was established in 1895. La Biennale di Venezia has developed into the most esteemed international arena for showcasing architecture, with 275,000 visitors in the last edition, in 2018. In 2021, the exhibition will open to the public on 22 May and remain open for six months until 21 November 2021.
About Archinfo Finland
Archinfo Finland is a collaboration and intermediary organisation in the field of architecture. Its objective is to make Finnish architecture visible and known worldwide and to increase the social impact of architecture. Archinfo Finland is one of the eight information centres for art supported by the Ministry of Education and Culture of Finland. www.archinfo.fi/en
About the Pavilion of Finland
The Pavilion of Finland, designed by Alvar Aalto, was erected in the Venice Giardini in 1956. Today the small wooden pavilion, initially intended as a temporary structure, is a protected cultural heritage site and one of the best-known works of architecture in the Giardini.
www.newstandards.info #newstandards
Twitter: @VeniceArchFin | Instagram @archinfo–finland | Facebook @ArchinfoSuomi
Puutalo House in Helsinki, Finland: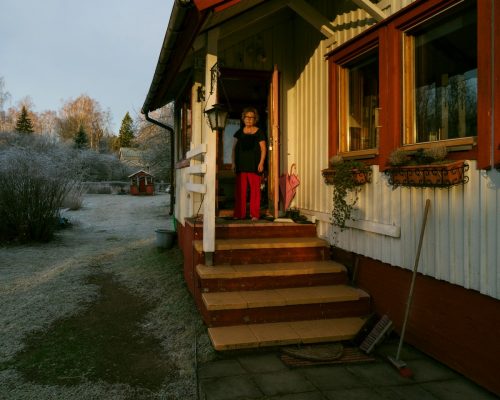 photo : Juuso Westerlund
Finland Pavilion in Venice Curators
About the Curators
Laura Berger (Ms.) Born in Helsinki, Finland (1983). Lives and works in Helsinki, Finland
Laura Berger is a post-doctoral researcher at Aalto University, Department of Architecture, from where she received her doctoral degree in 2018, awarded with distinction. Berger's previous degrees are from the University of Cambridge and University College London. Her research has focused on Alvar Aalto, the organisation of post-war reconstruction in Finland, and development of suburban areas. She has been an ASLA-Fulbright visiting scholar at Columbia University, New York, and a visiting scholar at Roma Tre in Rome and Sorbonne, Paris, among others.
Philip Tidwell (Mr.) Born in Kansas, USA (1981). Lives and works in Helsinki, Finland
Philip Tidwell is an architect and educator with a particular focus on wood design and construction. His research, teaching and practice consider the ways that matter, climate and technique influence architectural form. Tidwell's teaching and research have been supported by grants and fellowships from numerous organisations including the Sasakawa Foundation and US Fulbright Foundation. His academic and professional projects have most recently been recognised by The Architectural Review and the Espoo Museum of Modern Art.
Kristo Vesikansa (Mr.) Born in Helsinki, Finland (1976). Lives and works in Helsinki, Finland
Kristo Vesikansa is an architect and the Editor-in-Chief of the Finnish Architectural Review. His professional experience consists of restoration projects, teaching and research. Previously Vesikansa worked as a lecturer in history of architecture at Aalto University. As a scholar, he has focused on post Second World War architecture, in particular the works of Raili and Reima Pietilä. Throughout his career, Vesikansa has also focused on the relationship between historical and contemporary architecture.
About the Photographer
Juuso Westerlund (Mr.) Born in Helsinki, Finland (1975) Lives and works in Helsinki, Finland
Juuso Westerlund is a Finnish documentarist and photographer. Westerlund has held numerous exhibitions in Europe, and his work has been featured in various magazines. He has been awarded both domestically and internationally. In his art projects, for the past ten years, Westerlund has concentrated mainly on photographing domestic life and documenting the national characteristics of the Finnish way of life in all of its absurdities, from Karaoke to Sauna. Westerlund holds a Master of Arts degree in photography from the University of Arts and Design in Helsinki and is a member of the Nordic collective Moment Agency. He is represented by the management and production company Institute Artist.
Pavilion of Finland Venice Biennale 2021 images / information received 200521
24 May 2023
Pavilion of Finland Venice Biennale 2023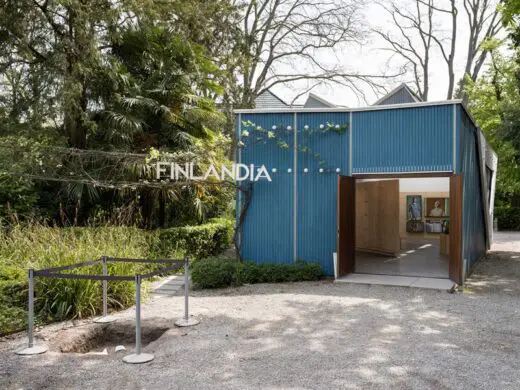 photo : Ugo Carmeni / Archinfo
Pavilion of Finland Venice Biennale in 2023
Location: Giardini della Biennale, Venezia, Italia
Venice Architecture
Venice Architecture Designs – chronological list
Venice Architecture Tours by e-architect
La Biennale di Venezia 2021
Young Talent Architecture Award 2020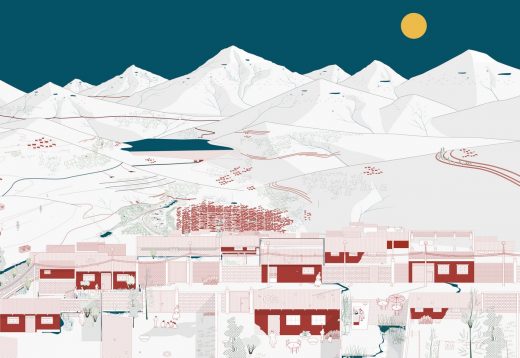 picture Courtesy Fundació Mies van der Rohe
Young Talent Architecture Award 2020
La Biennale di Venezia Pavilion of Slovenia 2021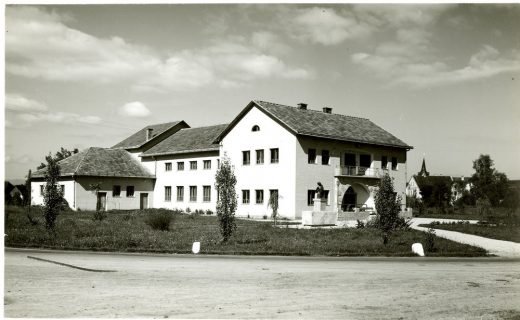 photo Courtesy of Božidar Jakac Art Museum, Kostanjevica na Krki (photo: Lado Smrekar)
Venice Biennale Slovenia Pavilion 2021
Venetian Architectural Archive
Vatican Pavilion at the Venice Architecture Biennale
Architects: Foster + Partners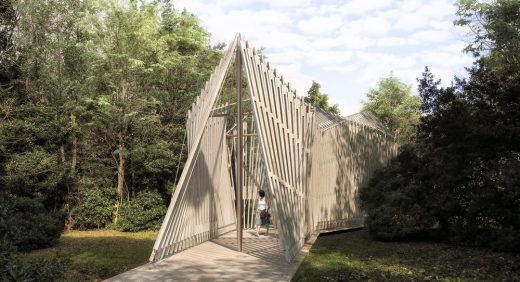 image courtesy of architects
Vatican Pavilion at the Venice Architecture Biennale
Venice Biennale Korean Pavilion 2018 by KECC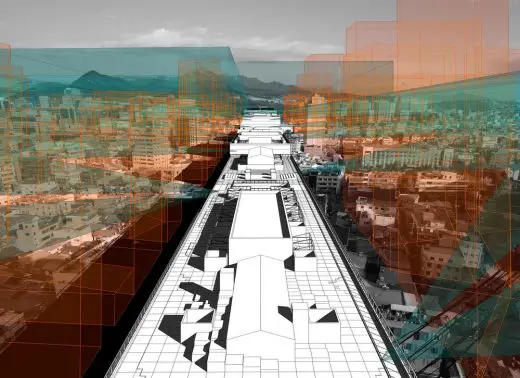 image © N.E.E.D. Architecture, Sungwoo Kim (N.E.E.D. Architecture)
Venice Biennale Korean Pavilion 2018
Pavilion of the Holy See at Venice Biennial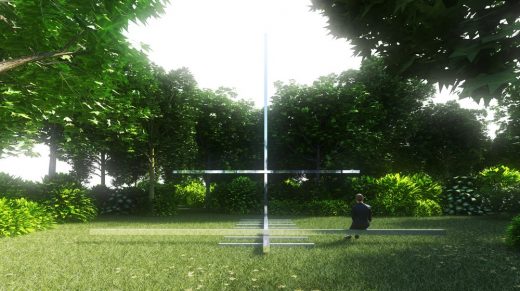 image courtesy of architects
Pavilion of the Holy See at Venice Biennial
Venice Architecture Biennale – Review + Images
Website: La Biennale di Venezia
Comments / photos for the Pavilion of Finland Venice Biennale 2021 page welcome