Beautiful Cyprus buildings, Best Nicosia architecture designs, Cypriot landmarks for visitors
The Most Beautiful Buildings in Cyprus Guide
22 Sep 2019
Cyprus is rich in architecture which is definitely reflected in its traditions of building. Its architecture started developing in the bronze and iron ages. Nowadays, there is a striking mix of ancient monuments and modern buildings in Cyprus. This guide will help you learn more exciting facts about the most fascinating buildings on this island.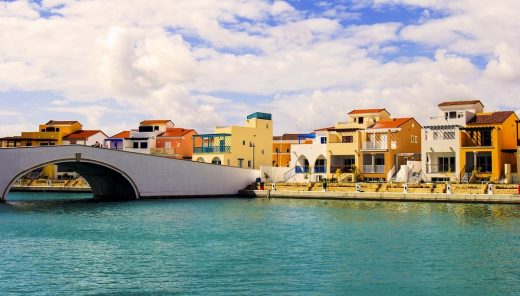 Beautiful Buildings in Cyprus
The Oval, Limassol
Limassol is a very dynamic and cosmopolitan city of Cyprus. One of the tallest and most exciting pieces of architecture here is The Oval. This famous landmark is situated next to the Mediterranean Sea and is 246 feet (75 meters) high. It is the fourth tallest landmark in Cyprus. There are two underground parking lots and 16 floors in this building. It has a curved exterior and has a wonderful reception space in front with attractive flower gardens.
This working area is perfect for people to interact and work here while having a relaxing view of the Mediterranean Sea and the spectacular landscape across the city. The glazing of the building is designed to minimize heat during summer and has the climate control system, while the whole construction was made to help lower water and energy consumption.
Bellapais Abbey, Bellapais
The second most beautiful building in our list is the ruin of ancient Bellapais Abbey which is located in a peaceful village of Bellapais in the Five Finger Mountain Range region. This ancient landmark rises 722 feet (220 meters) above sea level and therefore has a thrilling view of the Mediterranean Sea and the town of Kyrenia.
This monastery was originally built in the 13th century and is often called the Abbey of Peace. The interior of this monastery is made of marble with special engravings and emblems on it. Although there are harsh weather conditions with strong cold winds in the winter and scorching sun in the summer, this building has survived 7 centuries and still remains in a rather good condition.
Russian Church, Episkopio
This church was built by Vlatislav Zaragovis, who was a famous Russian businessman. It is located in the town of Episkopio. Last year this church was finally inaugurated by Nicos Anastasiades, Cyprus President. This is considered to be the first church on Cyprus constructed in Russian style. This Orthodox church attracts the attention of many visitors each year.
It looks really stunning with its golden domes made of titanium nitrate and gold. An interesting fact is that the central dome of the church weighs eight tons. Over 400 people can be held here at once. Andreas Mouktaris was the main architect of this building. In addition, children with special needs are welcome here as there is a special park for them to play and have fun.
Lala Mustafa Pasha Mosque, Famagusta
Lala Mustafa Pasha Mosque is situated in Famagusta, in Cyprus. It used to be Gothic Cathedral of St. Nicholas before. This old building was built in the Middle Ages, in the 13th century. It was constructed really well so that it even survived during the earthquake and was later turned into a mosque for the Ottoman Empire.
Unfortunately, the altars and frescoes of the Ottoman period were all destroyed. Nonetheless, the whole building remains intact until now and is a great sample of Gothic architecture. However, this is not the only Christian cathedral that was converted into a mosque. There are several other churches that were later turned into mosques during the Ottoman Empire across the island.
All of these and many other historical places and famous landmarks are scattered across Cyprus and attract many tourists each year.
Location: Cyprus, southeast Europe
Cyprus Architecture
Contemporary Cypriot Architectural Projects
Cypriot Architecture Design – chronological list
The Garden House in the City, Nicosia
Design: Christos Pavlou Architecture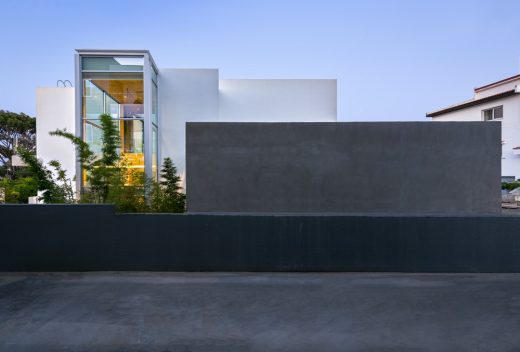 photo from architects
Garden House Nicosia
Contemporary Nicosia Residence
Design: Christos Pavlou Architecture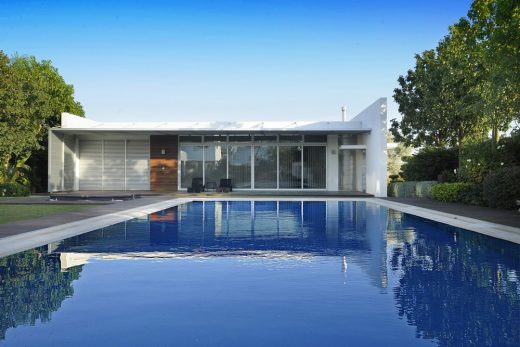 photo from architects
Pool House in Nicosia
Nicosia Residence
Design: Christos Pavlou Architecture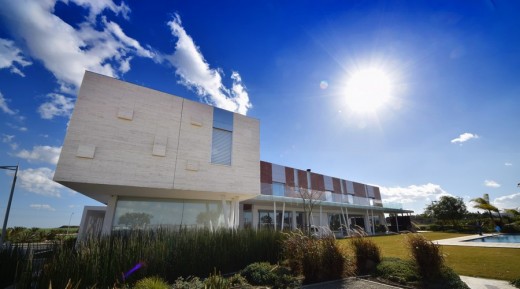 photo from architects
L House in Nicosia Cyprus
Gladstonos 22, Nicosia
Design: Theo David Architects
Nicosia Residential Building
Nicosia Residence
Design: Polytia Architects
Nicosia Residence
Riviera Development Nicosia
Design: ESA / Capita Symonds
Riviera Nicosia
University of Cyprus Campus, Nicosia
Design: BM3 Architecture
University of Cyprus Building
Architecture Research Center Nicosia
Comments / photos for The Most Beautiful Buildings in Cyprus page welcome