Trusted Costa Rica Luxury Homes Purchase Advice, Buying Central American High-end Property Tips, House Sales
Looking to buying a condo? Here are a few things to know
22 Sep 2019
Property investment has got to be serious stuff. But when you do it in Costa Rica, it can be absolute fun. The reason is that this Central American country makes it easy for you to buy real estate here without bothering where you will live. And if tropical settings fascinated you, then again it can be the perfect destination in that sense.
Many Americans and Canadians explore the real estate market of Costa Rica mesmerized by its tropical beauty and the returns from vacation home investment. Also, salubrious weather, warm climate, affordable living expenses, and low real estate prices serve as additional incentives.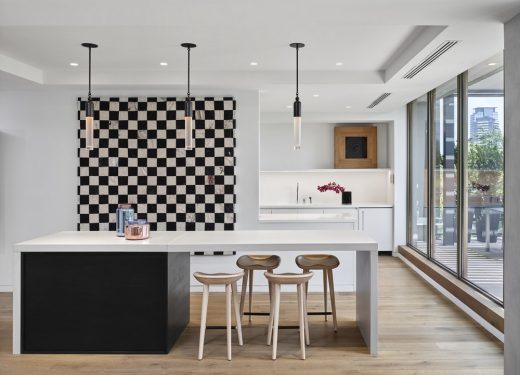 image courtesy of architects office
Looking to buying a condo? Here is some advice:
Buying a property in Costa Rica
Those who come here for vacationing and fall in love with its coastal area don't just invest for one or the other specific reason, though. They also arrive at this decision after seeing its infrastructure, modern comforts, and scenic views. The direct flights from the main cities of the US and Canada and Europe make traveling quite convenient.
Besides, the choice of vacation rental investments allows investors to maintain their potential retirement retreat in proper shape hassle-free. This kind of investment can make sense, especially for those who are not relocating yet or have retired from their jobs and want to holiday frequently.
Sometimes, property buyers want to know whether it's the perfect time to purchase land or home. However, if you go to a financial advisor, he or she will most likely tell you that real estate is an evergreen choice. The value of the property, steady returns, and resilience are some critical aspects that make property investment worthy of consideration.
In Costa Rica, you can get property in your name. However, the laws in the coastal areas can be a little different. Hence, be aware of them. Another positive side is that if the declared value of the property is $200,000 or higher, you can become eligible for residency.
Benefits of buying a property in Costa Rica
You can look for Costa Rica condos for sale if you want to buy a vacation rental. A condominium can feel more comfortable than a private home because of the kind of community life it offers. Sharing space in the gated communities with people having similar lifestyle choices can immediately infuse a sense of comfort.
Then, you can also make it a source of income by renting to tourists. Travelers prefer to stay in condos than hotels. Hence, the demand is higher. You don't have to worry about maintenance too. The property managers can handle it for you. Experts believe that it is a low-risk investment with significant opportunities for additional earning.
Anyway, if you have interest in condos, make sure to check its looks, floor plan, kitchen, fees, and other such aspects before making any transaction. Also, learn about legal issues and related matters to have a safe experience. Right now, you will get an insight into some of the non-legal areas that also deserve special attention when it comes to purchasing a property.
Looking to buying a condo help
Tips for choosing a condo property
Maintenance
There can be an administration which maintains and manages the condo. It can change each year, though. So, make sure to find out who is responsible for its upkeep and what goes into this process.
Complex or community
The number of condos within a complex or gated community can have an impact on the fees. If the units are less, then the charges can be higher. So, be careful about it. Condos usually have a collective fee that covers insurance and other things. Visit Garrity Insurance to learn more about how this works.
A Homeowners Association (HOA) fee
It is going to be a monthly affair. Therefore, before you buy a condo, inspect what amenities are available on the property. Compare your choices well before finalizing.
Water
Generally, condos get their water supply from a water treatment plant. In some cases, it can get water from the city sewer line. In any case, you must understand the frequency of the change of filters and the need for extra maintenance.
Inspection
Another thing you need to ensure is the property inspection. Whether it's a new condo or a used one, you can hire an inspector to investigate its electricity, water, drains, heating appliances, bathrooms, kitchens, access to plumbing and electrical areas, garbage disposal, and other factors. If possible, make sure that the drainage system in the balcony and all the other amenities get thoroughly inspected.
Additionally, you may also want to learn about the condition of the common areas, such as swimming pool, elevators, gym, decks around the swimming pool, and so on.
Parking facility
Look into the issue of guest parking. Many owners use their condos as a vacation rental. In that case, there is a risk that guests can park their vehicles in a free spot. Hence, it makes sense to learn about the parking situation.
Party room / area
A large number of Costa Rican condos offer gazebos and party rooms for gatherings and functions. Find out if you have this convenience. Or, whether there is any restriction from the administration side. Also, how clean that space is can be interesting to note.
In essence, you have to be painstaking in your approach when you look for a condo. It is not going to be any different from other types of property purchase experiences. You have to be sure if your choice justifies your investment or lifestyle objectives. Costa Rica can be a small place in terms of size.
But its vibrant culture, nightlife, beaches, modern convenience, flora and fauna, climate, and rich topography can have a massive influence on your decision. Plus, the choices in condos are also diverse. Hence, you may feel overwhelmed by the options.
However, if you are determined, you can soon come out of that phase. Just make sure that you know there can be resort-style condos, beachfront condos, and tropical rainforest villas and homes, etc. Each has its pro and con. For example, the resorts may come with tennis, golf, and other recreational facilities. The beachfront condos enjoy the beautiful surroundings. The last types are mainly famous for their security and ownership matters. However, they usually tend to be in remote corners.
Comments on the Looking to buying a condo advice article page welcome
Building Articles
Costa Rica Architecture Designs
Comments / photos for the Looking to buying a condo? Here are a few things to know page welcome