The Best Home Competition, Design Contest 2016, Entries, Canada, Prizes
The Best Home Competition 2016
Annual Global Two Stage Ideas and Design-Build Contest
26 May 2016
The 2016 Best Home Competition
Get racing with 1Habitat1 Grand Prix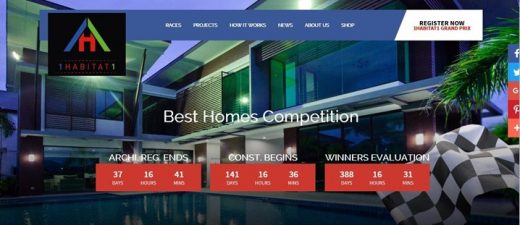 Competition
The Best Home Competition takes place once a year in cities around the world. It is a two stage Ideas and Design-Build Competition with the aim of identifying innovative proposals for new free standing Residential houses this year in Montreal Canada that will be built immediately.
The competition is both a race that pushes the boundaries of the concept of house design and an opportunity of exposure. The competition is open to anyone worldwide including designers, architects, landscape architects, artists, engineers and students and all professionals in areas related to architecture.
We invite you to create innovative solutions to tackle the challenges presented, with the winning designs demonstrating a high degree of expression and creativity in fulfilling new ideas for housing, addressing innovation, sustainability, efficiency, and aesthetic. The entire concept of the competition revolves around the selection among cutting edge, futuristic residential home designs that reflect and are adapted to modern days, those that includes elements of comfort, energy balance, aesthetic, practicability, and efficiency, all geared towards a futuristic concept of residential home building.
The competition comprises of a two stage selection process from which a jury will select a shortlist of up to 50 winners selected to move to the second round.
From the shortlist clients will evaluate and choose on the architect or team design that applies to them, select their choice and directly proceed with 1Habitat1 and its Sponsors to create an original construction document for build. Each of the chosen Architect or team will receive $10,000 for their final design done in conjunction with each client. The final build is voted on by the public in an open house, with the top 3 winner will receive a grand total of $30,000 plus competition trophies.
Themes & Objectives
The competition aims to stimulate and reward innovative thinking about how a home can be designed. The project's key themes include but are not limited to conceptual approaches to designing a home that defines 'beauty', through concepts, design quality and accessibility. It is an incentive for thinking out of the box.
The competition seeks new concepts and ideas. Concepts that provide unique solutions to a pertinent question; how to build a residential home that is modern, practical, environmentally friendly and futuristic?
Planning Consideration
Entrants are advised to have regard to the town planning context that applies to the site but, at this stage, not to unduly constrain their thinking or imagination. Should an entrant be successful and the project progresses, then the evolution of the design and the scheme will occur at this point. It will be at this later stage that planning policy will be considered in detail and the planning system engaged with. It is the concept, imagination shown, and delight that is brought by the design competition submission that are the principle considerations at this first stage.
Registration
Registration deadline is 21.00 east coast, 18 June 2016.
The registration fee for all submissions is $50.00 CDN per submission. Entrants may submit more than one entry.
Schedule and Results
Competition launch 9 May 2016
Competition Registration Opening 12 May 2016
Submission Deadline 18 June 2016
Jury Deliberations /Selections Announced 24 June 2016
Announcement of Graft Picks 26 July 2016
Final Construction Documents 30 August 2016
Ground Breaking 30 September 2016
Publications and Exhibitions 4 June 2017
Announcement of winners. 20 June 2017
Website: 1Habitat1
The Best Home Competition image / information received 260516
Architecture Competitions
Running an Architecture Competition? please mail us: info(at)e-architect.com
2A Asia Architecture Award 2015



2A Asia Architecture Award
Moon Architecture Competition, 24H – international


Moon Architecture Competition
Sukkahville Architecture Competition, Toronto, Canada – International
Sukkahville Architecture Competition 2015
Tristan da Cunha Competition – International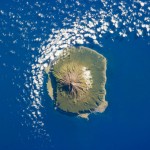 Tristan da Cunha Competition
Preston Bus Station Architectural Contest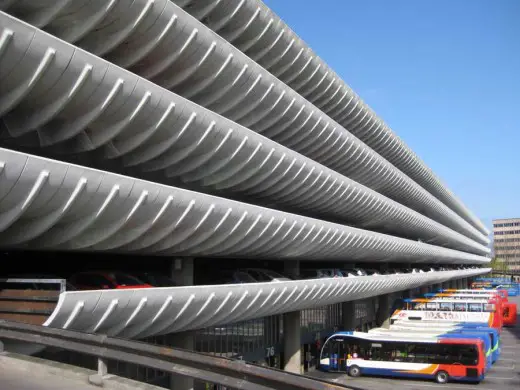 photograph © Adrian Welch
Preston Bus Station Architecture Competition
Bangkok: I am Fashion Hub International Architecture Competition
HMMD architecture competitions
eVolo Skyscraper Competition
Architects, students, engineers + designers invited to participate in this architecture competition
eVolo Skyscraper Competition
The Best Home Competition image / information received 260516
Architecture in Wisconsin
The Usonian Inn, Spring Green
Design: J C Caraway architect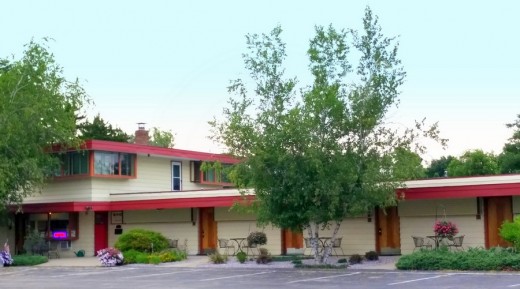 photo from The Usonian Inn
Wisconsin Motel Building
Fortaleza Hall, Racine
Design: Foster + Partners



photo : James Steinkamp_Steinkamp Photography
S C Johnson Headquarters Wisconsin : S C Johnson Headquarters campus
Brittlebush, Taliesin, the Frank Lloyd Wright School of Architecture
Design: Simón De Agüero



picture from architect
Brittlebush
Wisconsin Institutes for Medical Research
Design: HOK



photo from architects
Wisconsin Institutes for Medical Research
Architecture Developments in Neighbouring States to Wisconsin
Website: Wisconsin
Architectural Competition : Archive up to 2011
Tenting Design Contest : Festival of Ideas for a New City
Comments for the The Best Home Competition page welcome