Desert Pavilion Concursos AG360 Ideas Contest 2023, Contemporary Architecture Prize News
Desert Pavilion Concursos AG360 Ideas Competition
18 July 2023
We received this correspondence related to the contest on this page, posted in good faith:
Just so you know, they are a fraudulent entity. I have recently participated in their competition DESERT PAVILION in which they announced David Chipperfield as a member of the Jury.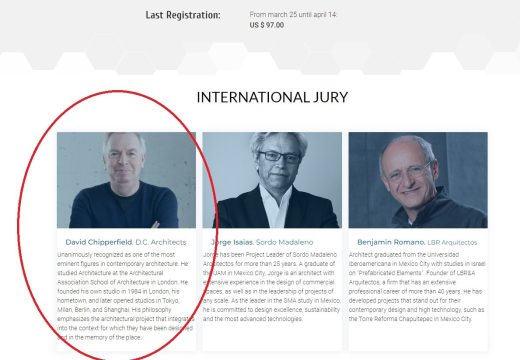 As soon as they published the results of the competition, they deleted all the Jury members from the website. Wondering why they would do such a thing (especially when having Pritzker Prize David Chipperfield as member of the Jury) I contacted Concursos AG360 several times asking about it, but they never answered.
The fraud has been proven, since David Chipperfield Architects have confirmed by writing that David Chipperfield hasn't been a jury member of this competition.
best regards
Andrés González-Meneses
Desert Pavilion Concursos AG360 Competition Fraud Claim
The organisers responded:
Apparently we have suffered identity theft with information outside our site, to which we have taken measures and reinforced our security. And we continue at it.
We identified a site with a similar domain www.concursosag360.16mb.com which we have already reported and believe is the cause of this misinformation.

We have also posted a notice on our official site of what happened and the precautions they should take.
Andrés González-Meneses responds to the above:
Desert Pavilion Concursos AG360 Competition Website
Thank you for your email.
They are lying to you. Please go to any website age checker online, copy-paste that URL and see that it was created less than 24 hours ago:

And if you check the age of the original website you see this:

Also, if that was true, then that's the URL that should have appeared in my video caption of the jury. But as you can see, the URL in my video is their original one: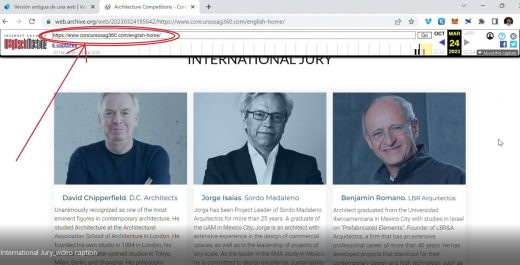 Wondering why they are not showing any trace of the Jury members in any of their competitions? Nor any Jury's feedback summary? Also: which competition organizer would ever have an architect such as David Chipperfield being a jury member and want to hide that?
Regarding my communication with them, they started responding to my emails after several attempts in which I was fully ignored. And their answers came after several days of waiting, they were never immediate. The reasons they have given me where pretty weak: such as that the Jury only works during the deliberation of the contest and therefore have to be deleted after (not very convincing excuse, since it doesn't cost extra money to keep them on the website and it's what every single competition does for obvious transparency and reputation reasons), or that the staff of the jury members asked for them to me removed from the website so they could participate in the competition. As you can see, senseless excuses. And also these excuses contradict the one they are telling you, which is that supposedly they have been victims of a spoof website.
Of course I have asked them to reimburse me, but I'm not going to stop just there, since our collective goal to protect our industry should be that they end up shutting down their own website due to pressure from all sides. Scams shouldn't be promoted nor perpetuated in time, but rather fully banned.
By the way, I am also contacting all the sponsors on their website to remove their logos and their support to this organization. I don't know if you are aware of this, but they are using your e-architect logo as if you were their sponsor. This is only happening from today, since previously they had Barragan Foundation, Mumedi and Seduvi, all three Mexican entities which they seem to have quickly deleted to avoid legal consequences.
Readers comments are welcome.
Is this a fraud?
Did you enter this contest and can share your experience?
Are any other jury members real?
Emails marked for publication to info(at)e-architect.com
11 February 2023
Desert Pavilion Architecture Competition
Location: Los Cabos, Mexico, North America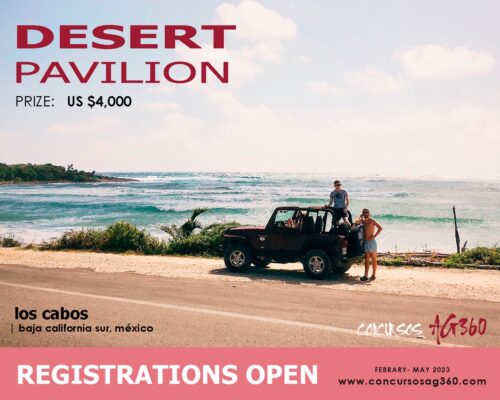 Announcement Concursos AG360: DESERT PAVILION
Desert Pavilion Concursos AG360 Competition News
Ideas Competition addressed to all qualified architects and architecture students in the world, as long as Spanish is maintained as the official language.
A beach art pavilion will be created as an alternative attraction for tourists to the beach in Los Cabos, Mexico. It will have spaces for temporary exhibitions and events. The Pavilion will have a Beach Club, gazebo and dock for yachts.
The DESERT PAVILION is presented as a real and different alternative for all those who want to be in balance with the natural ecosystem, in an artistic and aquatic environment, in the midst of contemporary architecture
Architectural Contest Prizes
1º PRiZE US $ 4,000
+ Exhibition and diffusion in the main architecture sites worldwide.
+ Virtual booklet of the best proposals.
3 HONORABLE MENTIONS
+ Exhibition and diffusion in global architecture websites.
+ Virtual booklet of the best submitted proposals.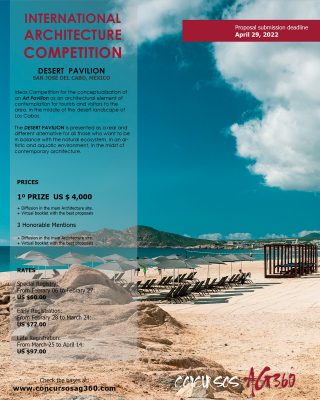 Design Contest Schedule
30 January: Call to announcement
30 January – 5 Febrary: Pre – Registry
6 Febrary: Start of inscriptions
27 Febrary: End of the first stage of registration
17 March: Add members of the Jury
23 March: End of consultation period
24 March: Second stage of registration ends
14 April: End of registration period
29 April: Deadline for submission of proposals
15 May: Judgement of the jury
17 May: Dissemination of results
22 May: Awards
Desert Pavilion Concursos AG360 Competition Rates And Records
Variable rates according to scheduled date. Consult the registration periods and the complete BASES at: www.concursosag360.com
Desert Pavilion Concursos AG360 Competition 2023 images / information received 100223
Previously on e-architect:
Concursos AG360 Competition Archive
Mountain Spa Concursos AG360 Competition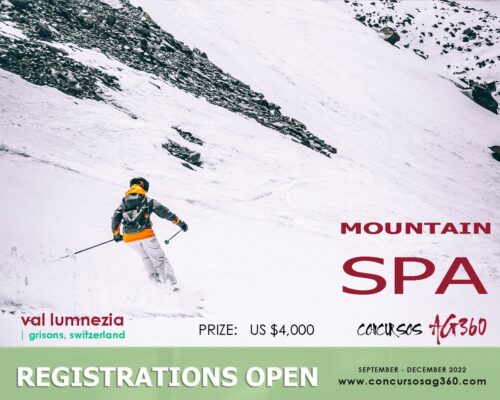 Mountain Spa Concursos AG360 Competition
Sea Micro Hotel Ideas Competition 2021 Winners
Sea Micro Hotel Architecture Competition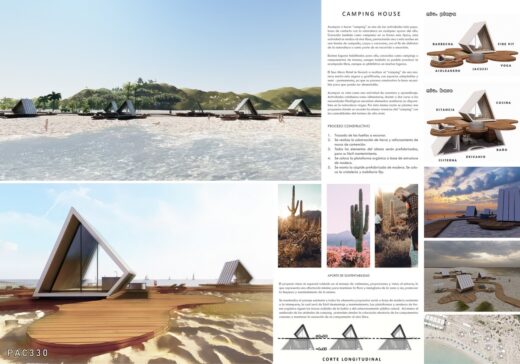 Sea Micro Hotel Concursos AG360 Competition
1st Place – Milano, Italy: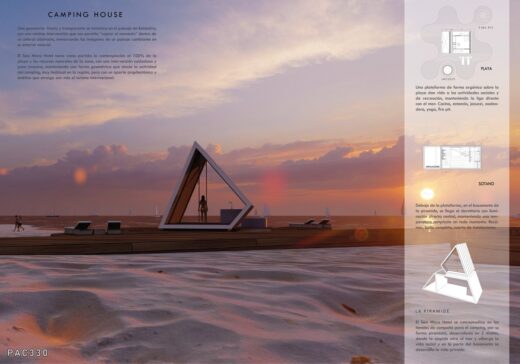 Snow Art Pavilion Ideas Competition 2021 Winners
Snow Art Pavilion Architecture Competition
1st Place – Shenzhen, China: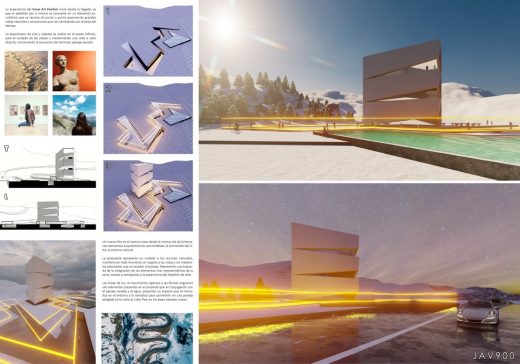 Snow Art Pavilion Concursos AG360 Competition
Floating House Ideas Competition Winners
1st Place – Valencia, Spain: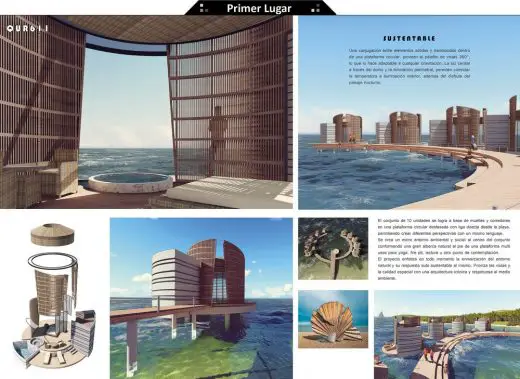 Floating House Concursos AG360 Competition
Architectural Contests
Recent Architectural Competitions Selection
Design Competition for White Hart Street, Mansfield, Nottingham, central England, UK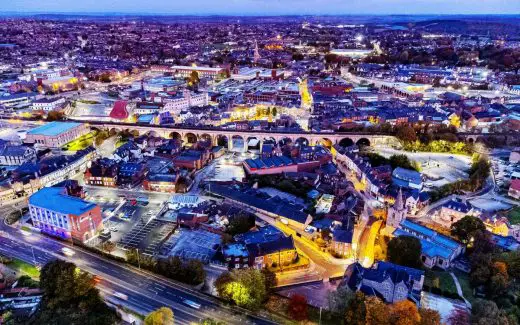 photo © Chris Holloway, The Bigger Picture media
White Hart Street Design Competition
Eurasian Prize 2022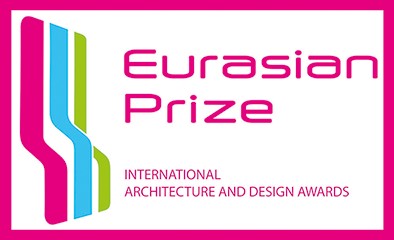 Eurasian Prize 2022 competition
Holcim Foundation Awards 2023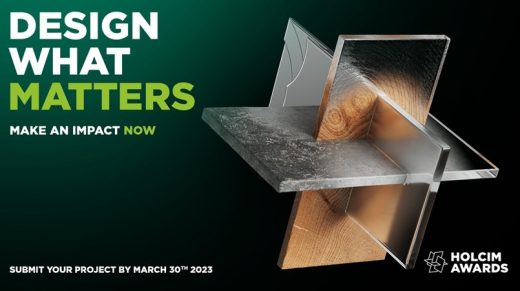 image from International Holcim Awards
Holcim Awards – free architecture competition
Comments / photos for the Desert Pavilion Concursos AG360 Competition winners news page welcome