24H COMPETITION 2015, Architecture Contest Moon, 7th Edition, Space Exploration
24H COMPETITION 7th edition
Moon Architectural Contest – Lunar Architecture Design: Conquest of Space
13 Jul 2015
24H COMPETITION in 2015
24H COMPETITION 7th edition
FRAMEWORK
A few years ago only a fool would dare to think of space exploration. We could limit ourselves to contemplate it from the earth, look up, and dreaming. The truth is that this madness is close to cross the border into a reality ever closer. The conquest of space has always been in the human horizon, is in our nature, this need for discovery the unknown , the search for answers or just adventure. This endless search for the correct answer will always incomplete and unfinished full of doubts and uncertainties.
On October 4th 1957 it launched the first artificial satellite into space, Sputnik 1.
This had a profound impact on what would be the race to space in the years that followed.
On the one hand it proved that it was possible to place in Earth orbit a human artifact, and on the other it is possible to put a man into space.
One month after of the launch of Sputnik 1, the 1st living being is launched into space aboard Sputnik 2. Laika, a Russian dog.
July 20, 1069, Neil Armstrong landed on the moon.
"That's one small step for man, one giant leap for mankind" Neil Armstrong

Regular registration period from June 11 to July 14 at 23:59 – Fee € 15
Late period of registration from July 15 to July 18 at 12:00 (noon) – Fee € 20
Publication of winners and honorable mentions at if-ideasforward.com on August 04
the competition date: July 18 to July 19
24H COMPETITION information / images received 301014
24H COMPETITION
24H COMPETITION 2014


10 Nov 2014
24H COMPETITION 2nd edition
24H COMPETITION 2nd edition Winners
1st place: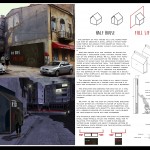 ID0001000 – Team: Filip Radu, Alexandru Arama, Razvan Alexandru Paunescu, Petru Alexandru Truica, Emanuel Budaies
City – Bucharest
Country – Romania
2nd place: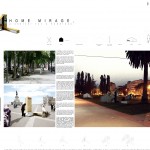 ID000760 – Team: Inês Afonso, Gonçalo Santos, João Manso, José Moniz, Renato Franco
City – Lisboa
Country – Portugal
3rd place: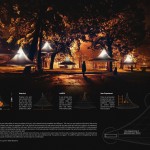 ID000240 – Team: Sebastiano Caruso, Gabriele Convertino
City – Avola
Country – Italy
Architecture Competitions
Ocean Platform Prison Competition – [AC-CA] Architecture Contest
Ocean Platform Prison Architecture Competition
Russian Architecture Competition, Russia
Nikola-Lenivets Architecture Competition
Triumph Pavilion Architecture Competition, London, UK
Triumph Pavilion Architecture Competitions
Cambridgeshire Design Competition, UK
Great Fen Visitor Centre Architecture Competition
Comments / photos for the 24H COMPETITION – Architecture Contest page welcome