6 Real Estate trends for 2021 guide, Orlando property sales tips, Florida residences, US homes
6 Real Estate Trends For 2021
18 Mar 2021
As with other industries, the real estate sector was severely hit by the pandemic. Due to movement restrictions and economic slowdown, buying and selling of properties came to a temporary halt.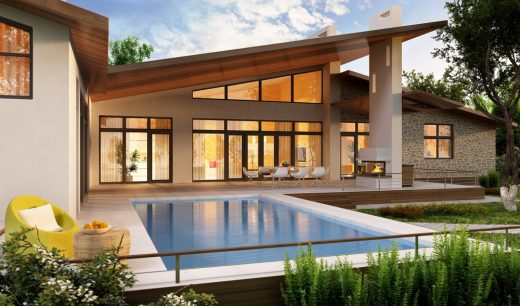 Realizing that the industries can no longer bear the difficulties resulting from these limitations, governments slowly eased the restrictions, along with the commercial chokepoints. The real estate sector is gradually bouncing back along with the changes brought forth by the new normal.
Are you wondering how the real estate sector will be in 2021? These insights can help you arrive with an educated guess whether you're planning to buy, sell or lease a property.
Real Estate Market Will Rely Heavily on Digital Channels
Using the Internet in looking for viable properties, like Orlando Homes For Sale, is nothing new to potential real estate buyers. In fact, most clients start their buying journey online by looking at houses being sold on various online property-listing platforms.
With social distancing and restrictions on non-essential travel considered as major bottlenecks, the real estate sector has been relying heavily on digital marketing channels in reaching out to prospective buyers.
Aside from tapping social media and e-commerce platforms and using their own websites to lure clients, real estate companies were pushed to maximize technology to make virtual open houses or home tours via video streaming possible. Because of the convenience and safety it provides, this trend will likely continue in the new normal.
Real Estate Prices Will Continue to Increase
The pandemic has reportedly caused the demand for housing to increase. For instance, the Orlando Real Estate Market was plagued with low inventory and high prices in 2020. With the inventory in the rest of the country also unable to meet the housing needs, property valuation, in general terms, the industry saw a bump. This trend will likely stick until 2021, as the construction and housing sectors are still unable to meet the increasing demand for properties.
Industry reports indicate that housing prices were up 3.4% on average based on national figures covering 50 metropolitan areas in the US. The time it took for houses to get sold was also shorter in 2020, overall averaging 53 days on the market versus 56 days in 2019.
Housing Demand Will See A Constant Rise
The pandemic has continued to shape major consumer decisions. The people's continued search for homes that are safe to live in has brought house-hunting outside the perimeters of the city. With the seemingly unabated spread of COVID-19 partly blamed on the lack of social distancing measures, some families, especially those living with vulnerable populations, look for homes and rental properties away from the crowded metropolis.
The increasing demand for housing is partly driven by the lowered mortgage rates imposed by lending companies and banks to attract more lenders and bounce back from the pandemic's damaging impact.
The Demand for Trendy Multi-Purpose Homes Will
Work-from-home setups are becoming the norm these days, and this, too, has impacted home design trends for 2021. With an increasing number of employees spending a lot of time in their homes, having a multifunctional space for work and home activities is highly enticing.
Having a space in which you can work, relax, perform exercises, and have a much-deserved staycation, will become the trend this year. This may mean an open-space or smartly-structured rooms that don't need major renovations to be converted into an office space or a kitchen that can be used as an extension of your living room for when you want to entertain more visitors.
The demand for multifunctional and stylish pieces will likely seep into the home fixtures, as well. Expect space-saving yet elegantly-designed living room sofa set, tables, and dining chairs to dominate the market.
The Lure of the Suburbs
More and more people are finding the suburbs a more attractive location to settle in. Living in the suburbs offers the isolation and shield from the rising COVID-19 infections plaguing the heart of major American cities. With the pandemic seeing no signs of stopping anytime soon, buyers are thinking of long-term investments outside the city centers, where the infection rate remains manageable.
Thus, you may not have to face a hard time selling your home amid the pandemic, especially if it's located in the suburbs.
Apart from being less crowded, houses along the suburban sections of the country are priced more affordably, stirring interest among metropolis settlers.
Rental Prices May Experience A Downturn
The demand for rental properties, especially in the metropolitan areas, dipped in 2020, and this will likely continue as buyers continue to flock in the suburbs, as projected.
In addition, the negative economic impact may continue to haunt rental properties. A number of employees may have been laid off or lost their jobs, leaving their rented places empty. As the demand for these types of properties is on the low side, more and more rental properties may stay unoccupied for months and perhaps, towards the end of 2021.
While this may spell bad news for rental property owners, this can benefit those seeking rental spaces. Based on projections from the Federal National Mortgage Association (FNMA), otherwise known as Fannie Mae, interest rates for rental properties may reduce by up to 2.9% this year. To draw in new occupants, rental space owners will likely reduce their rates or offer attractive discounts and other packages.
Thus, if you've been looking for a commercial space to lease that's in close proximity to transport hubs, hospitals, stores, and other essential places, this year may be the best time to do it.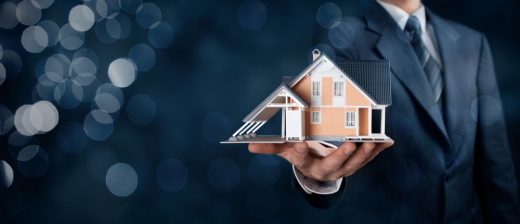 6 Real Estate Trends for 2021 Recap
No matter in which stage you are in your life these days, whether planning to relocate, wanting to sell your property, or looking for a place to rent, now may be the best time to do it. Knowing the market behavior and making projections based on the current and upcoming trends in the housing sector can benefit you in arriving at a smart decision.
Comments on this Guide to 6 Real Estate Trends For 2021 article are welcome.
Orlando Property
Orlando Buildings
New Holocaust Museum for Hope & Humanity, 851 N Maitland Avenue, Maitland, FL 32751
Design: Beyer Blinder Belle Architects and Planners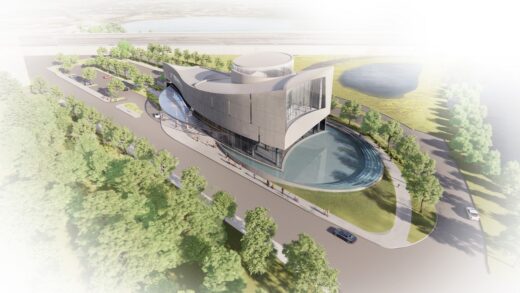 image courtesy of architects practice
New Holocaust Museum for Hope & Humanity Orlando
Isleworth, Lake Butler Estate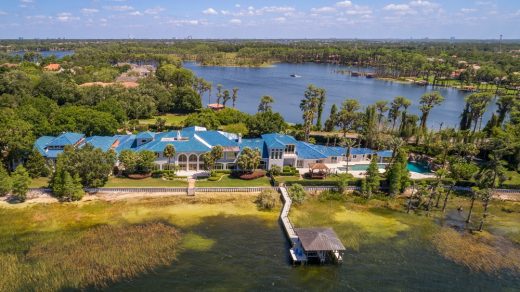 photo : Uneek Luxury Tours
Isleworth, Lake Butler Estate near Orlando
Home Articles
Residential Architecture
Comments / photos for the 6 Real Estate Trends For 2021 advice – Orlando homes in Florida page welcome