Window cling designs Advice, Marketing Tools Tips, Decals Online Guide
Explore the world of window cling designs
19 Mar 2021
Explore the world of window cling designs to spice up your home, office, or business place
There's no denying that window clings have become go-to marketing tools in this era. Their compelling designs and user-friendliness are the main reasons behind their viability. You can deploy them any time of the year.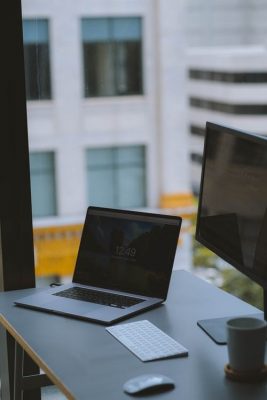 Their printing and production are inexpensive. You can deploy them anytime of the year and use clings for seasonal or occasional promotions.
You can buy them only once and implement them for years. In addition to their on-location services, such as restaurants and retailers, you can use window clings for promoting any type of service, product, or business through any place that has window. It's as simple as that.
A successful and awe-inspiring window cling marketing campaign starts with a cohesive window cling
You can have a retail store off the street or in a mall. Your first objective is to get attention first and then convince potential customers to enter your store.
If you want special sales promotions, you can use bright shades that showcase your discounts.
You can also display your services and products with gripping images. Business often use images for making a point. You can also set a mood with your cling design.
For example, an antique dealer or boutique shop, or any small niche business vendor could use cling designs that have specific logos, borders, fonts, and other stellar graphic elements to match the nature, style, and mood of your business.
Design considerations for your window signage
You need to consider many aspects while creating window signs or window clings for your home décor or business.
In addition to window clings, you have opaque window clings, opaque window decals, perforated decals, and clear window clings and window decals.
There are companies that provide frosted window decals and stickers as well. If your have temporary or makeshift window signage and signs, such as events, sales, or promotions, static window clings could be your best option.
You can reuse and reposition them since they thrive on suction. The functionality is akin to a plastic wrap.
You can use static clings inside your home so that they adhere to any glass surface. These clings don't stick well to wood and drywall. Static clings last for one year if your placement and care are on point.
More on the usage
Since they call for easy reapplication and removal, you need to use static clings for business or brand that undergoes ceaseless changes. Your employee could switch their offices or sites every now and then. You could use many storefronts for making seasonal promotions.
You usually make static cling stickers from biodegradable materials, PVC, or plastic.
The final sheet contains a gel-like texture, which propels the product to stick to glass sans any adhesive or glue.
That's why, static cling stickers are a wonderful option for vehicles. They pose no harm to car body or windows.
You can contour the cling stickers to a range of unique shapes. However, experts recommend you to leave some bleed space in the decal design or format. If the sticker has bigger surface area, it will be firmer.
Comments on this Guide to Window cling designs, marketing tools guide article are welcome.
Windows Blinds
Blinds Posts
Venetian and pleated integral blinds comparison
Benefits of wooden natural blinds
6 of the Hottest Window Blind Trends
Windows
Windows Posts
5 creative uses of glass in architecture
7 reasons why you should replace your old glass windows
Top Window Styles Architects Love
Home Articles
Residential Architecture
Comments / photos for the Window cling designs, marketing tools guide guide page welcome