Out of home advertising vs traditional media channels tips, Online style advice, OOH advert guide
Make mad moves: Out of home advertising vs Traditional media channels
31 Aug 2021
As vaccine rollouts continue globally and many people get an increasing sense of what the post-pandemic world will feel like, there's a renewed emphasis on what is referred to as 'out of home advertising' – or what Entrepreneur Handbook notes is sometimes called 'OOH advertising'.
The long-form version of the term is almost self-explanatory; it reflects advertising that, yes, you would see outside your home. This includes on billboards, at bus shelters and elsewhere on the high street. The value of OOH advertising has reached $29 billion, reports Inside Network.
However, you might have wondered whether, at a time people have less reason to stay at home and so watch TV, listen to the radio or read newspapers or magazines there, you should continue to advertise through these traditional forms of media.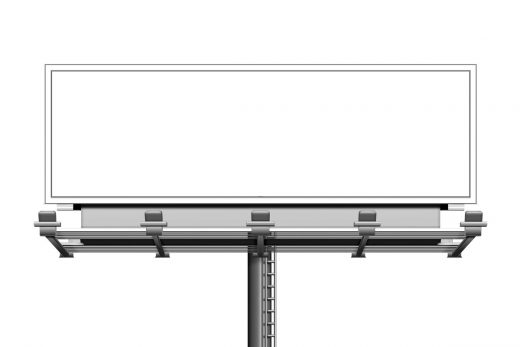 Out of home advertising vs traditional media channel guide
Don't underestimate the versatility offered by OOH advertising
OOH advertising would seem like a distinctly post-pandemic approach to marketing. This situation has been encouraged by Apple's introduction of various privacy-focused functions – such as tracking notifications and user opt-out options – to iOS, the operating system baked into iPhones.
"Basically, the punchline with iOS is that it's becoming harder and harder to reach your target audience through digital ads," Melanie Travis, who founded the Andie swimwear brand, recently conceded to Digiday. This has left OOH advertising looking like a convenient alternative.
"As people are rediscovering their same surroundings in new ways, with less crowded transit, outdoor dining and outdoor entertainment we would expect brands to start returning to the same formats in new ways," oral health brand Quip's vice president of growth, Shane Pittson, enthused to Digiday – acknowledging the impressive versatility particularly possible with OOH advertising.
For example, you could hire spaces at some of the more than 35,000 outdoor advertising sites maintained by Clear Channel. The various places where the company has made advertising slots available include pubs, bars, bus stops, supermarkets and high streets.
However, traditional advertising can still add to your marketing mix
As Travis acknowledges, "a brand trying to navigate the waters needs to start diversifying more, faster than ever before." Therefore, you shouldn't necessarily abandon the more conventional means of advertising – as every little helps when it comes to mixing up your marketing methods.
Traditional media channels – like television, radio and print – remain trusted by consumers, largely due to the absence of the same privacy concerns that have dogged digital alternatives like Facebook, Twitter and Google, all of which run their own advertising platforms.
It could also be argued that platforms like these have become oversaturated, with many of the companies – especially smaller companies – using them struggling to get their particular voice heard amidst all of the online noise.
Therefore, perhaps the real question should not be whether you should opt for OOH advertising or traditional advertising but instead how you could effectively combine them to optimise the benefits of both. For example, you could choose to run the same marketing campaigns – messages, branding colours and all – both in supermarkets and in the pages of magazines bought there.
Comments on this guide to Make mad moves: Out of home advertising vs Traditional media channels article are welcome.
Building Articles
New Architecture
Top 6 Benefits of Using Banners for Advertising Your Business
Space Studios, Manchester, Northwest England, UK
Design: PRP Architects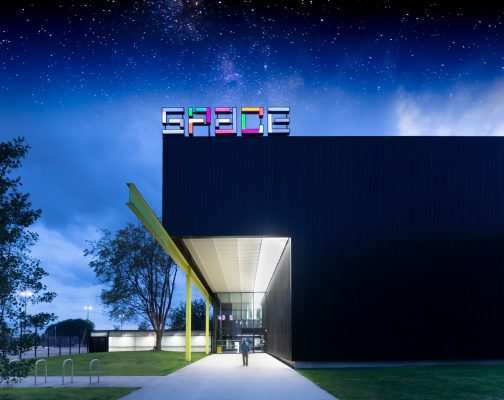 image courtesy of architecture office
Space Studios
Comments / photos for the Out of home advertising vs traditional media channels advice page welcome