Safety in Welding Guide, Professional Tips, Avoiding Fumes
Why is safety important in welding?
30 May 2020
Welding is one of the most practiced professional jobs in the world. There is hardly any area found where there is any work without welding. But welding is a risky job. Welding is a fusion of gas, electrode, electricity, metal and highly flammable objects, so there is always a chance of being harmed by welding. That's why safety is a must in welding.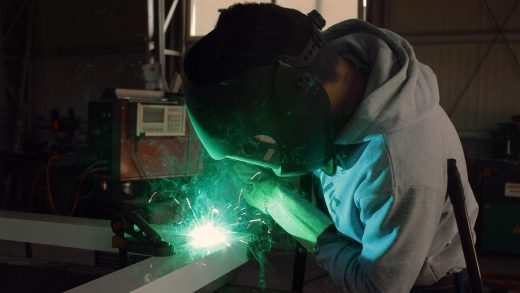 Why is safety important in welding tasks
There are some things and elements that may harm you directly or indirectly in the time of welding. It may be within a short time or maybe in the long run. So, there should not be any compromise regarding safety. Here are some noticeable facts about what safety is badly needed in welding.
Fumes
At the time of welding different metals and elements vaporizes. This makes fabulous fumes which later condensed. These fumes are mostly oxides including alloying elements of different metals.
Sometimes it produces ozone or oxides of nitrogen from any decomposition products. Some stainless steel may produce chromium and zinc which are harmful to health. So, this fumes with gases may create future health hazards if it is not protected with safeguard. Respirator masks are such a wonderful tool to protect the welder from harmful fumes and gases.
Noise
A welding environment is extremely noisy. The noise of the welding process, grinding, contacts of heavy metals, using hammer all these things made it even worse. Protecting the ear from noise has to be cared about. You should look into how to choose a Three Phase Converter for welders.
Optical radiation
Every type of welding process produces a large quantity of visible light, infrared rays, ultraviolet rays, etc. These types of radiation may cause damage or burn to the skin and are immensely harmful to eyes also. For this reason, welders need to wear protective elements like gloves, welding masks, special goggles, helmets as per their need. Welders also need to wear their special dress and boots as well.
Burns and mechanical hazards
There are lots of mechanical hazards that are also involved in welding, whether in a building or outside in the fresh air. As they have to work with fire and gas every time, they need to be careful about their health as there may be some other issues involved which can create a difficult situation for them.
They need to be conscious of their health issues. They need to wear their special dress, gloves, helmet, welding respirators, goggles, boots as per their need. In the welding areas, the welder needs to be careful about the big elements like gas bottles and metal plates, big pipes, etc. which may fall and cause accidents. So, it's worth caring.
Welding environment
Sometimes the welders have to work in very risky environments. That means the outdoor environment may not be congenial for them. Sometimes the metals may be rusty. Sometimes, the weather may create hazardous situations for them. For example, strong wind, severe cold can cause problems for working conditions. That's why the welders also need to be careful about that.
Safety first! Though there are some problems, welding is a very exciting and promising career. There are lots of opportunities in this career. So, you need not be worried, just keep ensuring your safety materials.
Comments on this Why is safety important in welding? article are welcome.
Residential Property Articles
Norra Tornen, Hagastaden, north of Stockholm
Design: OMA / Reinier de Graaf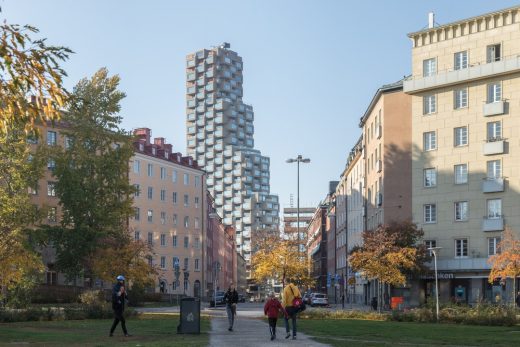 photograph : Laurian Ghinitoiu, Courtesy of OMA
Norra Tornen
Comments / photos for the Why is safety important in welding? page welcome