Why is casino interior design so important guide, Global architecture, Gambling architectural design
Why Is Casino Interior Design So Important?
October 25, 2022
Human beings are attracted to flashy lights and shiny objects. We become entranced and want to see more of the brightly-lit objects and places. Casino establishments have caught on to this, which is why many casinos have beautiful interiors, filled with big, crystal chandeliers, different colored lights, high ceilings, and an inviting ambiance.
It's not a coincidence that every casino has a similar interior, in fact, it's done on purpose to lure people into the establishment. Keep reading to find out why!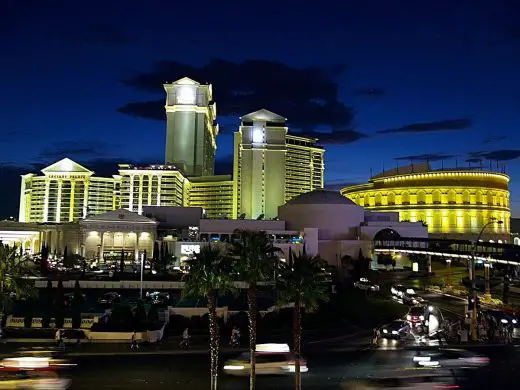 Online Casinos
The USA has long been a favorite destination for casino goers. There are still just a few locations with land-based institutions, and traveling there takes time and effort. However, a real money online casino is open constantly and is accessible anytime and wherever you like. Make sure to find a list of legal online casinos for real money where you can play all your favorite casino games and get a taste of casino luxury!
An Indoor Maze
Bill Friedman and Roger Thomas's founding philosophies served as the foundation for several casinos.
Friedman, a self-confessed gambling addict, researched the factors that contributed to casinos' success. He thought that emphasizing the slot machines as the main decor and making the space cozy by removing the windows, would encourage visitors to remain longer.
Friedman also included pathways that resembled labyrinths and were lined with captivating games. Visitors looking for the restroom or the exit would become disoriented in a maze of slot machines that beckoned them to play just one more round!
Thomas, on the other hand, focused more on making the casino's players feel at ease and paid less attention to the slot machines. People are mesmerized into returning to his style, which has been compared to a playground because of the high ceilings and stunning decor!
Lack Of Clocks And Natural Light
Without clocks and windows, it is impossible to tell how much time has gone. Players can become completely engrossed in a game and forget that the sun has set and the moon has risen.
People play continually when there are no time restrictions since they aren't under any pressure to stop.
Lights And Sounds
Imagine entering a casino that is poorly lit and only occasionally hearing murmuring. The likelihood is that you won't stay long and that you won't return.
Now, picture this: as soon as the casino doors open, you are met with beautiful chandeliers which illuminate the place. You can hear people laughing and cheering as they win game after game.
I hate to break it to you, but all that cheering you hear might be a recorder playing. While there will be wins in the casino, they may not be happening as often as you think, but since the establishment wants you to think that people are constantly winning, they'll add a track on a loop to make you think that this is the place where you are going to hit the jackpot.
Convenient Accommodation
The players can find accommodations at many land-based casinos. As a result, the players are encouraged to play until very early in the morning because a breakfast buffet is waiting for them!
Moreover, since they have a room directly above them, they don't have to worry about going home at a specific time since they can head upstairs and rest there!
Expensive Decor
Casinos' lavish interior design also contributes to their success. Customers start to feel wealthy by filling the interiors with luxurious materials, magnificent objects, brilliant antiques, and more. It is supposed that being in an environment that exudes grandeur will make you feel regal. You're considerably more likely to feel at ease making significant bets and devoting a significant amount of time to gambling if you have this feeling.
The best feature of this decorating style is how subtly the impacts appear. You wouldn't imagine that nice furnishings would elevate your mood. But it's obvious that it works because it changes the customer's perception of themselves and makes them feel like they belong.
Comfortable Chairs And Sofas
Regardless of where you are, whether at a casino, at home, or at the office, comfortable furniture is a must.
Of course, a casino's furniture must be exceedingly comfortable in addition to being expensive. It is crucial that it feels soft and cozy for folks who spend a lot of time sitting down. Take a seat on a hard chair or a sofa without armrests and imagine playing a game. Most likely, you would rise within an hour. Equally, if not more so than aesthetics, the ergonomic design of tables and chairs is crucial.
Strategic Placement Of Slot Machines
Slot machines are typically the most lucrative game at a casino. This explains why slot machines are typically located toward the front of casinos. As a result, when you walk in, the slot machines are the first thing you notice. They show up right away, so you don't have to go looking for them. This makes sitting down and beginning to play a game quite simple. Numerous casinos all around the world have benefited greatly from this one tiny design approach.
In a similar vein, casinos' margins are home to games that often generate lower profits. Customers will probably become involved in more lucrative games if you hide them in awkward places, even if they first sought out the less lucrative ones. Undoubtedly, we underestimate how suggestible people may be.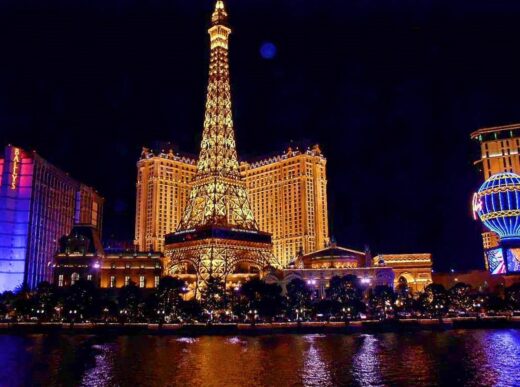 Are You Choosing The Casino Or Is The Casino Choosing You?
Every single design and object found inside a casino has been placed there for a reason. Next time you visit a casino, have a look around and you'll realize how everything is created to make you as comfortable as possible and to keep you there for longer.
While technology is constantly advancing and the question of whether computers will replace architects arises, one thing remains certain, and that is that casinos will keep making you feel welcomed and comfortable at their establishment!
Comments on this guide to why is casino interior design so important article are welcome
Architecture Designs
Architectural Designs
Newman Catholic Secondary College, Cairns, Queensland
Architecture: TPG Architects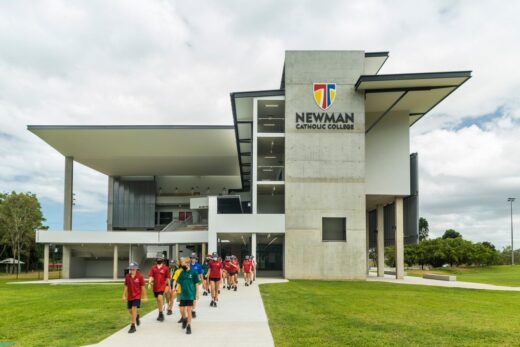 photo : Andrew Watson Photography
Newman Catholic College
Bulmba-ja Centre of Contemporary Art, North Queensland
Architecture: TPG Architects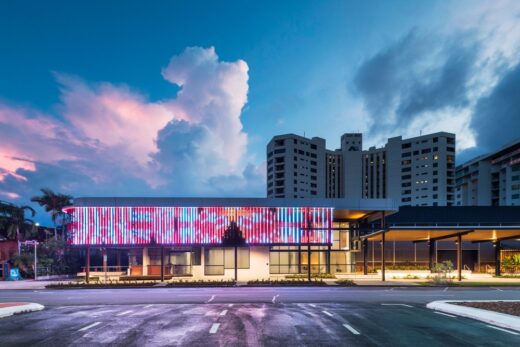 photograph : Andrew Watson Photography
Bulmba-ja Centre of Contemporary Art, North Queensland
Casino Buildings
Casino Building Designs
Venetian Macao Resort Hotel Casino building in China: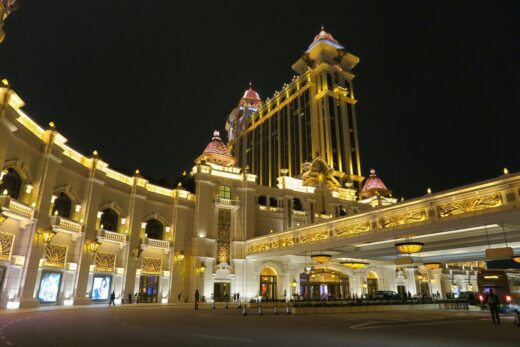 5 most beautiful casino buildings in world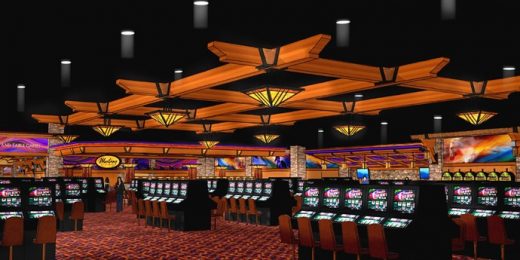 Casino Architecture Design Guide
What countries suffer most from online casinos?
Comments / photos for the Why is casino interior design so important guide page welcome