Why consider eco-friendly metal roof installation benefits, Online property roofing work advice
Why Consider Eco-Friendly Metal Roof Installation?
28 May 2022
Metal roof installation is a great way to improve the look and feel of your home while also making it more eco-friendly. Many different materials can be used for metal roofing, but some are more sustainable than others. In this blog post, we will discuss the benefits of eco-friendly metal roof installation and why you should consider using sustainable materials for your next roofing project!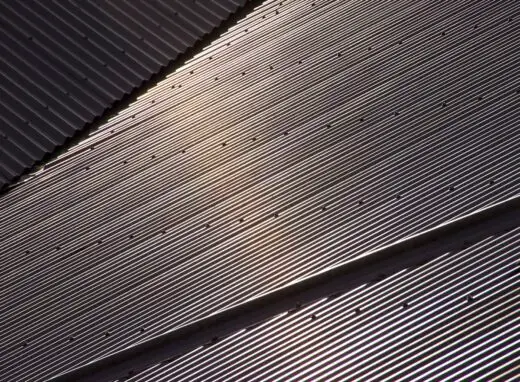 Get Started
Many homeowners choose to install a metal roof because it is durable and long-lasting. However, not all metal roofs are created equal. The snap lock installation method is becoming increasingly popular because it offers several advantages over other methods.
One of the biggest benefits of snap lock installation is that it can be done without removing the existing roofing material. This saves time and money and avoids the hassle and mess of a complete tear-off. In addition, snap lock installation creates a tight seal that helps to prevent moisture and leaks.
As a result, it is crucial to hire a professional service specializing in this type of installation. By doing so, you can be sure that your new roof will be installed correctly and will last for many years to come.
Making the switch to a metal roof can provide several benefits for your home or business. Metal roofs are known for their durability, and they can last for up to 50 years! In addition, metal roofs are also eco-friendly and can help you save money on your energy bills. If you're considering installing a metal roof, consider these factors.
Reasons to consider eco-friendly metal roofing installations:
-To help preserve the environment
-They are made of recycled materials
-They are durable and last long, which means you save money in the long run
-They can help improve your home's energy efficiency.
-Eco-friendly metal roofing installations can also increase the value of your home.
Prime Advantages
One of the most important decisions when installing a new roof is choosing the right installation method. The snap lock system is one of the most popular methods for installing metal roofs. This method has several advantages over other methods, and it is why many professional roofing companies use this method.
One advantage is that it is much faster than other methods. This means that the job can be done in a shorter amount of time, which saves money on labor costs. Another advantage is that it is very strong and can withstand high winds. This makes it an ideal choice for areas that are prone to severe weather conditions.
Finally, this method provides a watertight seal, which helps to prevent leaks. For these reasons, snap lock installation is often the best choice for metal roof installation. However, it is important to hire a professional roofing company that has experience with this method to ensure that the job is done properly.
Eco-Friendly Solutions
There are many reasons why you might want to consider eco-friendly metal roof installation for your home. For one, metal roofs are very durable and can last for decades with proper care. This means that you won't have to replace your roof as often, which can save you money in the long run.
In addition, metal roofs are also very energy efficient. They reflect heat instead of absorbing it, which can help keep your home cooler in the summer months and warmer in the winter. This can lead to lower energy bills and a smaller carbon footprint.
Finally, metal roofs are also recyclable. So if you ever do need to replace your roof, you can rest assured knowing that the material will be recycled and not end up in a landfill.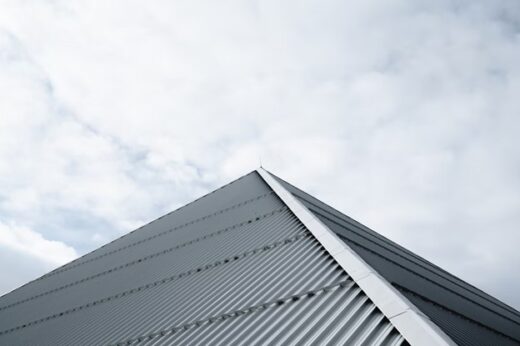 Why consider eco-friendly metal roof installation – In Conclusion
If you're looking for an eco-friendly roofing option, metal roof installation should definitely be at the top of your list. It's a great investment for your home and the environment. Contact a local roofing contractor today to get started.
Comments on this guide to Why consider eco-friendly metal roof installation tips article are welcome.
Roofing Contractor
Roofing Replacement Posts
6 questions to ask when hiring residential roofing contractor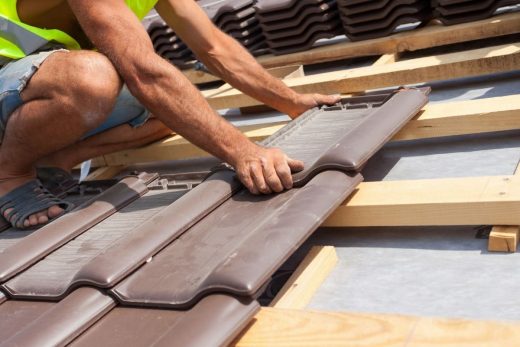 First Time Replacing Your Roof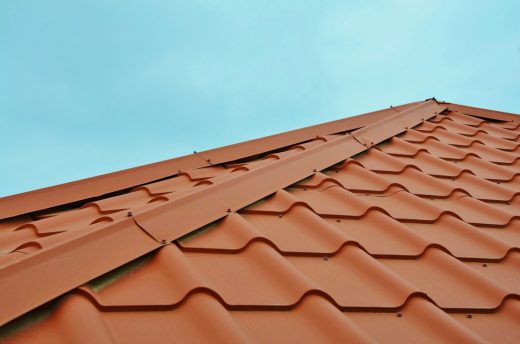 The Benefits of Liquid Roofing
The Top Roofing Company For Your Business
Choose the Top Roofing Solution for your Home
Types of Roofing Materials: Explained
Building Articles
Residential Architecture
Comments / photos for the Why consider eco-friendly metal roof installation advice page welcome