What to know before putting an extension on your commercial property, Workplace design advice, Office style guide
Before Putting an Extension on Your Commercial Property
27 May 2022
Thinking of extending your commercial property? Here's what to know before embarking on a product…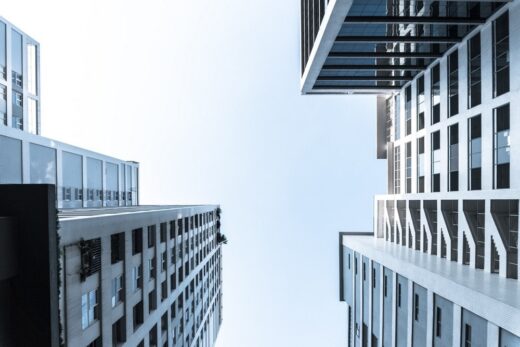 Business premises are usually the single largest investment that a company will make and certainly its biggest asset. As their business grows, many companies find that they are beginning to outgrow their premises and need to extend.
If you're a business owner looking to make some big changes to your premises it's important to firstly seek advice from a professional construction solicitor on what you need to know before putting an extension on your commercial property.
Here are some the basics covered to get you started with the planning…
What is Commercial Property?
This term refers to property which is used for business purposes or to generate a profit and can include office buildings, shopping malls, retail units, factories and warehouses.
Commercial property can also include residential buildings when used for profit, for example, rental properties and Houses of Multiple Occupation (HMOs). When it comes to commercial property, most businesses will either choose to buy or will lease their premises, often long-term.
Commercial property is often used as a factor for local governments when calculating the economy for the region.
What Kind of Extension is Suitable for Commercial Property?
There are a few reasons that a company may choose to extend their premises including:
Business scaling – As a business grows and adds new sections, it may need additional space.
Rental income – A business might add to their existing building in order to generate further income from renting it out.
Residential extensions – Some businesses, such as offices and shops, will opt to build upwards by adding an apartment or extra office on top of the existing building.
What to Know Before Changing Your Commercial Property
While adding an extension to your commercial property can give your business a new lease of life and allow for present and future growth, there are a few things you need to know before booking a construction company including:
Get Expert Advice
Firstly, the most important thing to do when considering an extension to your commercial property is to secure the services of an established and reliable construction solicitor.
This is incredibly important as extending a commercial property can be extremely complex and can take a significant amount of time, during which your construction solicitor will become your new best friend.
Your construction solicitor will be able to guide you through a number of factors including:
Mapping Your Land
Although this one may sound obvious, it's also extremely important for your extension project.  Before beginning an extension project, it's important to know just exactly how much land that you own and the basis of ownership.
For example, whether the property is owned on a freehold basis or a leasehold basis, as this will impact on how much freedom you may have to make alterations to the property.
This will include carefully checking boundaries to ensure that your planned works won't result in your property trespassing on land owned by others.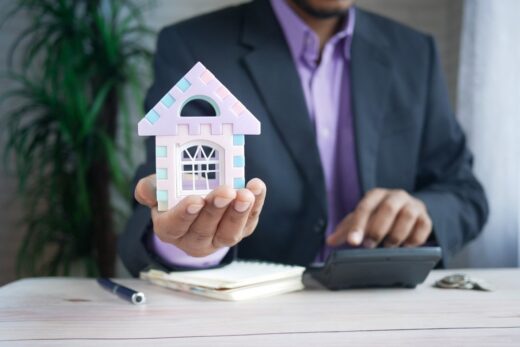 Tenants
If you currently have tenants who work on your business premises, you will need to ensure that the work you intend to carry out on the property will not interfere with your tenant's ability to run their business.
Your construction solicitor will be able to examine the contract that you have with your tenants in order to advise on this, including giving you advice where necessary on how to negotiate with your tenants.
Restrictive covenants
These are legally binding agreements between two separate landowners and often enforce restrictions on changes to be made to the property. For example, there may be a limit on the size of the building.
Your construction solicitor will need to check your title document and / or arrange an inspection of the site to ensure that your proposed work is not forbidden through a restrictive covenant.
Planning permission
Before calling in the contractors, you'll need to find out whether or not you need planning permission in order to carry out your extension.
With commercial property, you will generally need planning permission if you wish to carry out the following alterations to your property and, failing to gain the correct permission may result in your being ordered to undo the work:
Large scale renovation
Extension
Changing the use of the property – for example, from residential to commercial and vice versa – this includes working from home whereby you intend to employ staff
Your construction solicitor will be able to help you to get in touch with your Local Planning Authority (LPA) in order to find out what, if any permission you need to allow you to move forward with your extension project.
Light
It may be that your planned extension will be enlightening for your business but not so much for that of your neighbours. If there is a danger that your planned work will result in blocking or limiting light to the windows of neighboring properties, you may find yourself in a sticky spot.
In situations such as these, your options will be to; change your design to avoid the problem, offer the neighbour compensation, ask your neighbour to release rights of light. This latter is an extremely complex legal area and should be avoided wherever possible.
Utilities
When extending your property onto a piece of land, be sure to ask your construction solicitor to check for utility rights. Although you own the land, a utility company, could have separate rights to the land such as the right to run pipes or equipment underground.
Finding a Commercial Property Developer
Choosing the right property developer for your building extension is a decision that should never be taken lightly as your project depends on this company or individual.
A good way to start is by asking acquaintances for recommendations and by conducting a search for companies which operate in your local area.  Once you've got a short list of prospective developers, it's a good idea to request a meeting with them. Make sure you cover all questions.
Commissioning an extension for your commercial property involves a number of moving parts and, it's important to know what you're getting into before committing to a developer.
Such considerations include figuring out whether or not you can afford the project and how you're going to pay for it versus how much benefit the extension will add to your business.
Don't forget to consider how much value the extension might add to the building and what kind of disruption you can expect as the work progresses.
As well as carefully weighing up all the pros and cons, you should also ask your construction solicitor to take a look at your developer's contract before signing on the dotted line.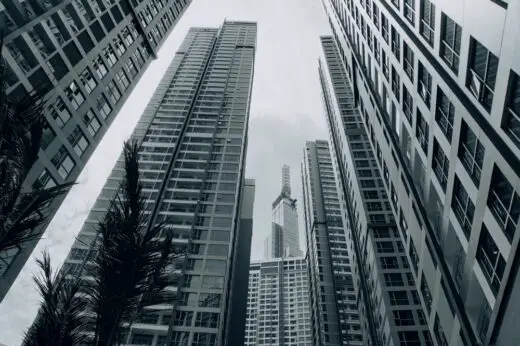 Rely on expert advice when making commercial changes…
When the time comes to grow your company by adding departments or people, many choose to up sticks and move to a larger or more suitable property for their business.
While this is a viable option, it often involves a considerable amount of money, time and effort, not to mention a great deal of disruption and down time for the company, which can be costly.
For these reasons, a high number of businesses tend to first look at the possibility of extending their existing property, this can be a great solution as long as you first arm yourself with all the facts.
Just as you would when considering a major renovation to your home, you should always seek the services of an experienced and professional construction solicitor to make sure that your project runs smoothly and to help you to avoid costly mistakes.
Please be advised that this article is for general informational purposes only, and should not be used as a substitute for advice from a trained legal professional. Be sure to consult a lawyer/solicitor if you're seeking advice on the law. We are not liable for risks or issues associated with using or acting upon the information on this site.
Comments on this guide to Commercial property for family living article are welcome.
Building Articles
How architecture increases commercial property value
Contemporary Architecture Posts
America Architectural Designs – latest building updates
Comments / photos for the Putting an Extension on Your Commercial Property page welcome