Where to find inspiration for room designs advice, Home interior guide, Online property help tips
Where To Find Inspiration For Room Designs?
7 October 2021
When designing a home – be it a new place or revamping your old place – finding inspiration to fuel your designs is a crucial part of the planning and creative processes that go into creating that perfect room. And even if you live in a one-bedroom, that means designing at least three, maybe even four, rooms.
Having an idea of what you want for each room is a good place to start. But where do you find those ideas?
Add the complication of being uncertain about what you actually want versus what you need can only make things harder. Then we have a budget to consider! So be it bar stools, to beds, to cupboards, to lights, this article is aimed at providing you with some places you can go for inspiration.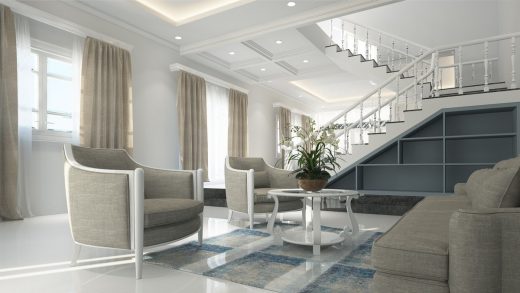 Local Bookshops And Art Galleries
Every city or town will have some kind of bookshop or art gallery. Even if you don't have one locally, why not etch out a day one weekend to go to your nearest ones for a gander?
Bookshops and art galleries are places where you can let your imagination go wild and allow yourself to be absorbed by all beautiful artwork and storytelling. Get a feel for what aesthetics you like about the places themselves, and maybe take some inspiration from art or décor colour schemes for your own home.
Cafés and Restaurant
When it comes to finding inspiration for furniture for your dining room and kitchen, where better a place to go than places that make dining or cooking their business?
Go to various different places – even if it is just to gaze at the menu – so that you can get a chance to see what takes your fancy, what works for you, and what doesn't.
Asking Your Friends and Family
Lastly, not many people consider just asking around their friendship or family networks. Your friends and family can be a great way to get opinions on what works for designs and what doesn't. Everyone has different tastes and they may even introduce you to something you haven't considered before.
They might introduce you to different types or styles of furniture; for example, designer radiators or unique lighting ideas like LED strip lights for tables.
Introducing yourself to new ideas or ideas you may not have considered before by talking to people is a great way to find inspiration for your own designs. You don't have to listen to them verbatim but can certainly take ideas from different people to forge your own style.
This can save you countless hours researching and shopping around for inspiration when you could be a phone call away from it!
Where to find inspiration for room designs – Final Points
It is important to remember that you don't want to copy a full design, as that won't feel like 'yours'.
The key is to make your house feel more of a place you want to call home by taking the time to do your research, consider different approaches to designs, and create a blend of aesthetics and ideas you like.
Comments on this guide to where to find inspiration for room designs article are welcome.
Heating Articles
Home Heating Posts
How to make your home feel cozy
How To Fix A Cold Designer Radiator
Building Articles
Residential Architecture
The Bellhop Hotel, Rotterdam, The Netherlands
Architecture: local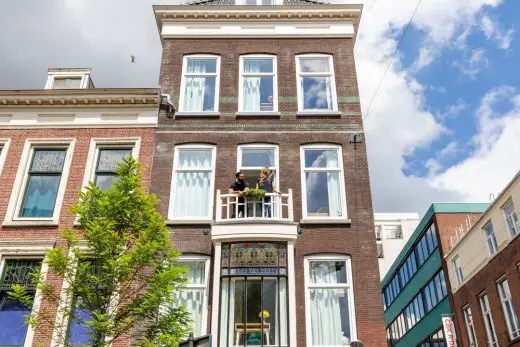 photo : Joey Van Dongen
The Bellhop Hotel
Comments / photos for the Where to find inspiration for room designs guide page welcome