What are advantages of landscaping maintenance, Landscape design guide, Online property garden advice
What Are The Advantages of Landscaping Maintenance?
28 March 2022
Landscape maintenance is all about keeping your property's landscape clean, attractive, and safe. Usually includes maintenance of the yard, garden, driveway, and other areas. In addition, seasonal tasks such as spring and fall cleanup, weeding and fertilizing, lawn care, and more are included. This is why it is beneficial to hire a reputable landscaping company that offers a wide range of services.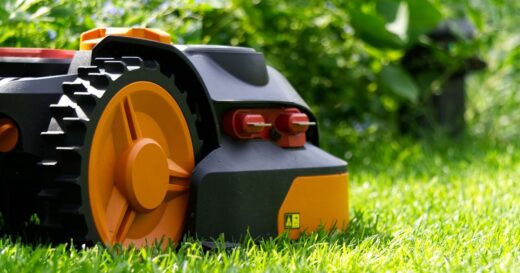 Top Advantages of Landscape Maintenance
The health of your outdoor plants will be at its best if you connect to a consistent routine. For example, when you use the same high-quality mower to cut the grass every week, it is simple to create a new growth pattern that helps your lawn's overall health.
The constant maintenance can take your spare time during evenings and weekends. Get a Professional landscape maintenance service to do the work for you while you are away so you can come home to enjoy your beautiful yard without worries. It will help you save time and energy to expend it on other necessary engagements.
According to studies, landscaping maintenance is a wise investment that can help increase the value of a property. It is a great way to utilize available space and improve the functionality of your space, in addition to enhancing the aesthetic appeal. This will help increase the value of your property. Its is not difficult to find a Local Gardener Near Me
Many studies and research show that having green spaces around your property promotes physical and mental health, as well as well-being. Trees planted strategically also provide shade, cooling, and act as windbreaks. It helps to reduce open-space maintenance while also increasing the overall safety of your property.
Having well-maintained green spaces around your property is a great way to save energy. In addition, it helps in the removal of dust and other pollutants from the air, the increase of oxygen in the atmosphere, the reduction of pollution, the reduction of soil erosion, and the improvement of indoor air quality.
General Advantages of Maintaining Your Landscape
Maintaining your landscape will help you keep your property looking tidy no matter what time of year it is. Hiring a landscaping company to maintain your yard, garden, and surrounding landscape design will ensure that your property is well-kept throughout the year.
Regular landscaping helps in weed growth and the health of your plants and grass. Plants are prevented from dying by trimming, pruning, fertilizing, and watering.
Maintaining beautiful landscapes all year round will help increase the value of your property. Colorful plants, well-trimmed shrubs, and lush grass give the building its appearance. It's the best way to keep your landscape alive in any season, whether you're planning a party for your family, hosting guests for a special occasion, or looking to sell your home.
Landscape maintenance, in addition to improving the curb appeal of your property, assists you in keeping the surroundings neat and organized. This, in turn, enhances the property's safety. You need your home's spaces to work for you, so you can enjoy outdoor living with your family in summertime.
Unless you have the necessary equipment, chemicals, and other products to maintain your lawn, consider hiring a professional landscaper to do so. Attempting to do it all on your own may end up costing you more money.
What are advantages of landscaping maintenance – Final Words
Landscaping has numerous advantages, including increasing the value of your home, beautifying your space, the potential to reduce heating and cooling costs, and potential health benefits.
Having a professional maintain your landscape has many advantages that outweigh the results you will get if you do it yourself. For one, you will have more time to relax and enjoy your days and weekends.
Comments on this guide to What are advantages of landscaping maintenance article are welcome.
Landscape Design
Landscape Design Posts
Tips for adding value to your backyard
Create a Relaxing Backyard Landscape Design
Top 3 factors for planning new landscape design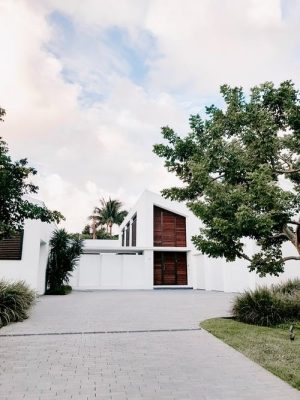 Buildings and Landscape
Residential Architecture Articles
Comments / photos for the What are advantages of landscaping maintenance advice page welcome