Tips for choosing a commercial general contractor, Property building advice, Real estate builder guide
Tips For Choosing A Commercial General Contractor For Your Next Project
28 March 2022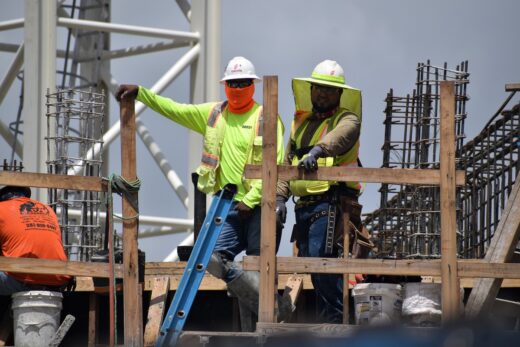 A construction project is a big deal. You are likely to spend a fortune to complete the construction as laid out in the plan. You, therefore, need to take time and choose a reliable commercial general contractor before the groundbreaking.
Don't just sign a contract with the lowest bidder that shows up. While the offer may look attractive, you may have to compromise quality and expertise and lose. The contractor may jeopardize your budget, make costly mistakes and fail to communicate effectively about the project's progress.
Why hire a general commercial contractor
A commercial contractor is an experienced builder and comes with the following benefits:
Organization- commercial contractors are in charge of the entire project from scratch and up. The contractor knows what happens when, where, and how. The contractor works with your timelines and organizes everyone involved toward delivering to your expectations.
Specialization- commercial contractors are trained professionals in their trade. Because they have experience managing a building project, they can specialize in particular aspects that are a concern to your project.
Saves you money- commercial contractors can save you lots of money. Typically, a commercial contractor can get discounts and offers from distributors and suppliers because they have lasting working relationships with critical persons. They also know who the best builders are in the market and can negotiate on your behalf to save you money for a rainy day in your construction. Additionally, many commercial general contractors can offer a wide range of services such as architectural designs, renovations, and more.
Licenses and permits- a general contractor has the required training and is licensed by the authorization body in construction projects. Consequently, they guarantee you that your project will be dome to the acceptable standards and can also take responsibility for any eventualities that may occur. This protects your investment from disasters and other accidents.
When to hire a general commercial contractor
Does your project require the services of a commercial general contractor? Do you need to hire one if you're taking small renovations for your home or office?  A general commercial contractor is necessary when:
You need to complete significant renovations on commercial property and need to meet specific standards.
The project is demanding and involves many trades.
The building project is beyond DIY skills and needs to stick to a building budget and timelines
You're erecting a commercial property in a unique or restricted region or location.
How To Choose A Commercial General Contractor
A commercial contractor is a critical service provider for the success of your project. You'll spend a lot of time communicating and working with the contractor. Choosing the most appropriate contractor is critical to help you realize your goals. Here's how to go about it:
Define your goals
First things first; before you start scouting for a general commercial contractor, you need to define your construction goals. Write down the overall priorities of your construction or renovations. How much does your budget allow? When do you need the construction complete? A construction goal board helps you to work and complete your project within specific parameters. It also helps you feel accomplished within a given timeline.
Write your expectations of the contractor
What do you expect the contractor to do for you? It is critical to determine the service you expect the commercial contractor to render during the construction. If the construction is huge, you need to specify the goal at different levels of the construction. You may divide the project into phases to help you see the construction in parts.  While different contractors may have varying levels of experience and expertise, some of the expectations you may have include:
designs and architectural details
purchase and supply logistics
permits and licenses
building codes and zoning regulations
While you review the biddings, you need to settle for a contractor who meets your expectations and has the relevant training, education, and license to undertake your project successfully.
Compatibility
The general commercial contractor you hire becomes your construction partner from the start to the end of your project. You'll constantly communicate with the contractor as you speak of disappointment, success, and frustrations about the project. Therefore, you need a partner you are compatible with communication style and character.
Whereas you may not become too close, you need to know the company's mission, core values, working culture, and payment modes and expectations. The success history in other construction projects can help you determine your compatibility with your preferred contractor.
References
A commercial construction company may have the best mission, values, equipment, and payment schedules but have a bad reputation. A construction company gets credit from past clients and what their customers say about them. Therefore, ask the company to give you a list of former clients they have worked for.
And while at it, ask the references the following set of questions
Did the contractor finish the project within the required timeline?
Did the project succeed within the construction budget laid down at the beginning?
Was the construction contractor consistent with supervision at the site?
Would the reference consider working with the same contractor in the future?
Further, you can get reliable information from the construction authority in your region because they keep the performance records for all the licensed companies.
Experience
The longer a commercial construction contractor has worked in the building industry, the better their services and customer satisfaction rating. The company you chose should have a reputation for timely completion of the project and uncompromised professionalism at their work. The construction company should have the capability to complete the project in time and within the budget provided.
Therefore, the company should have worked for at least five years and more to earn a reputation in construction. A portfolio of a successful construction project is a reliable indicator to help you choose a company for your project.
 Takeaway
A construction project is a long-term undertaking. You need to choose a company that supports your dream with its expertise, experience, customer service, and unmatched success.
Comments on this guide to Tips for choosing a commercial general contractor article are welcome.
Construction Articles
Construction Posts
Hire a general contractor for your construction project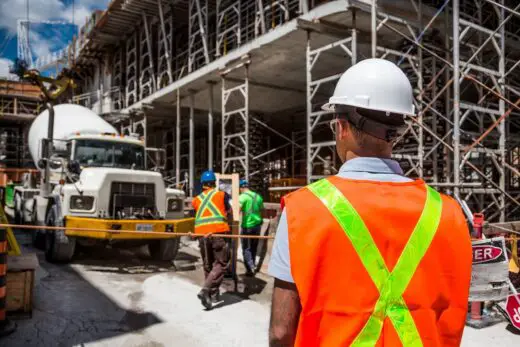 Can shipping containers be used in construction industry
Architects and Builders know about Formwork
Building Posts
Residential Architecture
Comments / photos for the Tips for choosing a commercial general contractor advice page welcome