Your guide to the best air purifiers for apartments advice, Flat smell guide, Building design tips
Your Guide to the Best Air Purifiers for Apartments
June 29, 2021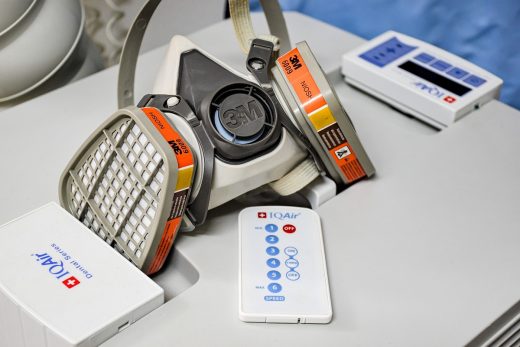 Introduction
Ensuring that your breathing space is clean and healthy is tough in the city – the best air purifiers for apartments will help you out with that. We care about your overall health, which is why we put together this guide to let you know about air purifiers that are meant for apartment use.
Most apartments are situated in the heart of the city, where pollution is a big problem due to the traffic jams, the construction sites, the factories, and much more. You could be breathing unhealthy air even indoors, which is why you'll want to invest in an air purifier if you feel stuffy inside your apartment.
Not to worry – there are a plethora of choices for you in the market today. It all comes down to choosing depending on your room size, needs, levels of pollution, and other factors. Don't worry – we'll guide you on that!
How do I choose the best air purifiers for apartments?
If you want to know the criteria on how to choose the best air purifiers for apartments, here's what to look for:
1. Rated room size
Different air purifiers have ratings depending on what room size they're intended for. Look for the recommended room size and you will find the best air purifier for your apartment unit easily. You can also combine two small air purifiers (that add up to the specified room size) and place them strategically in the room for best results.
2. Filter type
Air purifiers nowadays usually have HEPA filters – most of which are True HEPA. These filters will clean up to 99.97% of particles, including dust and pet dander, as small as 0.3 microns. H13 HEPA, on the other hand, will clean even smaller particles up to 0.1 microns.
Asthmatics and those who suffer from allergy symptoms often will need a higher-grade air purifier, such as a unit with an H13 HEPA filter. Aside from the HEPA filter, having an activated carbon filter will help with strong smells, such as those caused by:
Pet odor
Kitchen smells
Household mold
Tobacco smoke
Last but not the least, there's also the UV light, which is optional and only in select air purifiers. They help sterilize your room against viruses and bacteria, which is quite relevant in today's time.
3. Automatic features
Most air purifiers have an automatic feature that adapts to your current air quality levels. What the machine does is use its sensors to detect the levels of pollution in your room and adjusts the fan speed and cleaning level according to what is needed – a great touch of convenience.
With this particular automatic feature, you don't have to wake up in the middle of the night just to adjust the fan speed of the air purifier. Aside from that, similar to air conditioner units, most air purifiers have a timer option that you can set up.
4. Eco-friendliness
When it comes to eco-friendly features, having little to no ozone emission is important for an air purifier. Many modern units today have zero ozone to begin with, while some only have the permissible levels of ozone – such units are only used for industrial or large-scale settings.
For an apartment air purifier, however, you'll likely find an ozone-free unit. Moreover, the automatic sensor feature of an air purifier will also help with cutting costs on your electric bill in the long run.
Is an air purifier a good investment?
Definitely! Air purifiers are a great help when it comes to maintaining your apartment's cleanliness. While we can easily scrub off and wipe away dirt and dust that can be seen by the naked eye, some microscopic materials are only removable using HEPA filters from air purifiers.
That's what makes an air purifier a great investment – their technology allows you to clean the air up to the smallest sizes, measured in microns. Most air purifiers nowadays use HEPA air filters, which are more effective than traditional filters that you'll see in most air conditioners.
Aside from that, air purifiers may also have the following additional filters and features to help clean the air:
Activated carbon – for bad smells, pet odor, kitchen stench, and mold
UV light/sterilizers – for killing germs, bacteria, viruses, and the like
Will an air purifier work for my apartment?
Yes, air purifiers that are properly rated for your room size will work for your apartment. Moreover, we have suggestions if your apartment unit is not that big – we wrote a guide about the best air purifiers for small rooms.
Just keep in mind that your air purifier will only work properly if you run it long enough. Most people even suggest running it all day and then let it do the work. After all, many air purifiers out there don't consume a lot of electricity so you won't get shocked by your upcoming monthly bill.
What size air purifier do I need for an apartment?
Air purifiers come in a variety of sizes in terms of specs. However, units will have a specified room recommendation so you won't have to do much except measure your room area. For instance, some air purifiers are rated for 250 square feet while others are ideal for bigger rooms up to 550 square feet.
Before buying an air purifier, check your apartment space and measure the area. Aside from that, you may also want to consider the ceiling height and the number of furniture and/or objects present in the room, which will affect the air circulation.
External factors may also come into play, such as the pollution levels in your area. If you have pets at home or if you have mold problems, those are also additional sources of pollution in the air.
Conclusion
To wrap it up, air purifiers for apartments are great investments due to their ability to clean the air thoroughly – even to the smallest particles. Whether you're asthmatic or not, your lungs will thank you eventually for constantly breathing clean air.
So, when it comes to respiratory health when living in the city, don't think twice about keeping your apartment air clean and healthy!
Comments / photos for the guide to Your guide to the best air purifiers for apartments guide help page welcome
Building Design
Art Gallery of York University, Toronto, Ontario, Canada
Design: Hariri Pontarini Architects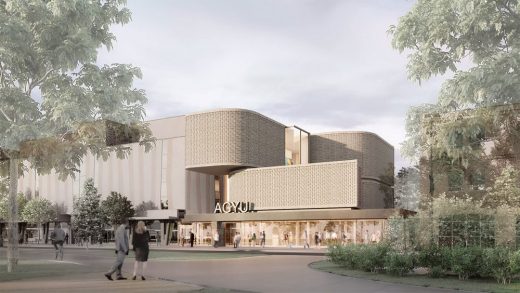 image courtesy of architects
Art Gallery of York University
Property Articles
Kitchen Extensions – What to Consider
Comments / photos for the Your guide to the best air purifiers for apartments advice page welcome