Wall mount pressure washer maintenance tips, Building facade cleaning tips, Online clean property advice
Wall Mount Pressure Washer Maintenance Tips
13 Jan 2023
Washing machines require constant human attention and maintenance. Maintaining your wall mount pressure washer is crucial to ensure it is always in top condition and that it is performing at its best when you need it. In addition, the required maintenance of your device can help extend its lifespan. In fact, there aren't many instructions on how to maintain your gear to keep it in top condition.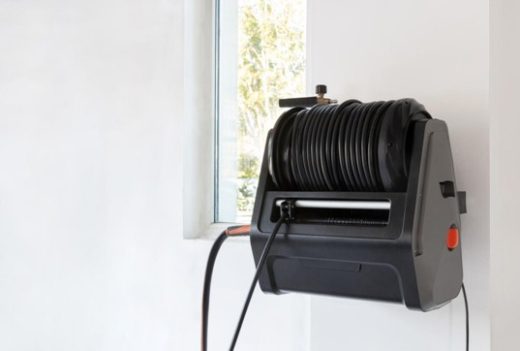 Wall Mount Pressure Washer Maintenance – Building Cleaning
Probably the most important thing to understand when it comes to properly maintaining your device is preventative maintenance. This simply means performing routine maintenance and replacing worn parts to prevent equipment damage from occurring sooner. Cleaning the device and its accessories after each use is a routine maintenance task. Although it can be tedious at times, this must be done because it will ultimately save you trouble and unnecessary expense.
The pressure washer nozzle is one of the accessories that must be cleaned after each use. Also, you should give a special care to washer hoses. They are one of the vital part of your machine and they need maximum attention like any other part on the machine. Check out this https://giraffetools.com post.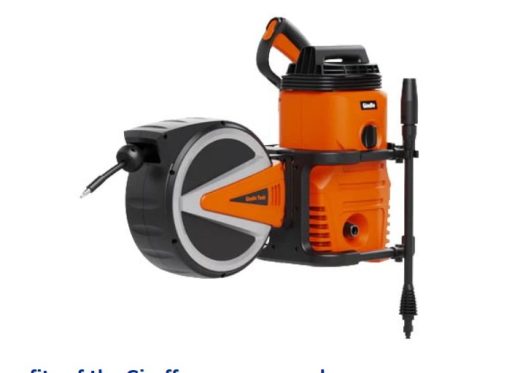 Why do you need to take care of the washer hoses?
There are many reasons, why you need to take care for the hose of your washer. First, washer hoses require special care as a broken hose can cause a small flood in your home. Standing water and rising wash can drive anyone crazy. Therefore, to ensure your washing machine runs continuously, keep your wash hoses in good condition.
There are two types of materials used to make washing machine hose. They are made of reinforced stainless steel and reinforced rubber. The rubber hoses with reinforcements are similar to the hoses you have used before. Using rubber in combination with fibers like rayon and polyester makes a difference in the life of the hose. The reinforced stainless steel hoses are designed for a longer service life.
There is evidence that they too will eventually wear out, just like their rubber counterparts. Although the outside is made of heavy duty steel, the inside is rubber which wears down.
In short, both hose types have about the same lifespan! Although the steel tubing may offer a longer warranty, it is best not to get carried away by the sheen and length of the steel tubing warranty. The best alternative is to constantly check and maintain the condition of your washer hoses, whether they are rubber or steel. You can keep your washing machine in good condition and extend its lifespan by arming yourself with knowledge of the problems that lead to hose corrosion.
Why do washer hoses deteriorate?
Your washer hose can deteriorate for a variety of reasons. The first is longer storage in warehouses. If washing machines are not used for a long time, they age over time. It will deteriorate faster than you thought if you are unlucky enough to buy and install it. The second culprit is the chemical mix in the washing machine water.
As a result, the hoses degrade quickly. Manufacturing defects are the third cause of washer hose deterioration. In this case, the manufacturer alone is to blame. Improper installation is the last factor in washer hose deterioration. The hose will eventually weaken when it has bends and twists due to increased pressure in some places.
Make sure the hose is at least 3 to 4 inches away from the wall and back of the washer. Easier to say than to achieve. No one has enough room to miss three to four inches. In these circumstances, the best option is a right-angle connector hose that is custom-made for the application. Given that local retailers don't usually have such hoses; It might not be as easy as you think.
However, check regularly that your washing machine hose is in good condition. Waiting for a crisis is foolish because it causes unnecessary uproar. You'll save a lot of hassle if you replace the washer hoses every three to four years.
Conclusion
On the 'giraffetools' website, you can compare wall mount washing machines, discover special offers and read expert reviews on several washing machines including wall mount and other types.
Comments on this Wall Mount Pressure Washer Maintenance article are welcome.
Property Facade
Facade Posts
Natural slate rainscreen cladding system
Fire-Safe Aluminium Rainscreen Cladding
Use of Aluminium in Architecture
Building Articles
Residential Architecture Articles
MUS Restaurant & Bar, Poznan, western Poland
Design: Easst architects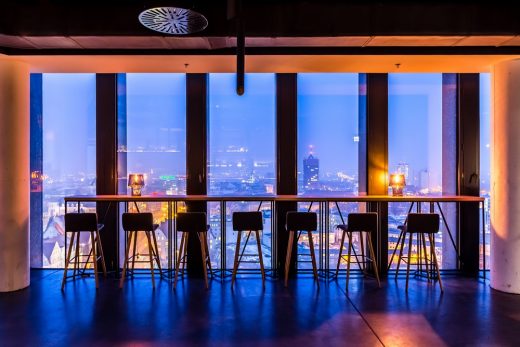 photograph : Blazej Pszczólkowski
MUS Restaurant & Bar in Poznan
Comments / photos for the Wall Mount Pressure Washer Maintenance page welcome.