Use of aluminium in architecture: eco-friendly solution guide, Building material advice, Property metal tips
Use of Aluminium in Architecture: An eco-friendly Solution
Sep 29, 2021
It is agreed all over the world: We all have to do our part to protect the environment, as best as we can. Therefore, as architects, we also have to take that in account, when we choose the materials to build our future houses. Aluminium is an eco-friendly solution in the construction world. Here is why.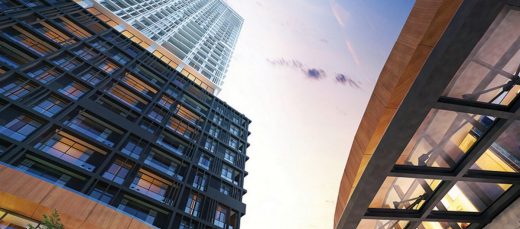 Use of Aluminium in Buildings
Aluminium is One of the Most Ecological Metals in the World
It is often thought — wrongly so — that metals are not environmentally friendly. At the opposite, most metals are easily recyclable. Since they occur naturally in the environment, we are often simply using what already exists. This said, not all metals have the same eco-friendly value, and aluminium is part of the top of its class. One of the main reasons is that when you use aluminium it will last for a long time. In fact, 75% of the billion ton of aluminium that was produced through the last century, is still being used today. It would be difficult to find a material with a higher percentage, during that same period. That's because aluminium can be recycled infinitely.
It explains why there are so many products, in the construction industry today, made out of aluminium. We can find various examples for houses and larger buildings. For example, on aluprof.eu/en – window and door systems, we find a large variety of uses, featuring those two elements. And its utility doesn't end there. Architects can insert aluminium on roofs and building facades. They can also use it inside buildings for staircase ramps, shelves, and so much more.
The Most used Metal in the World
We have come a long way since the construction of the Empire State Building. That was the first major structure built mostly using aluminium. The idea, back in those days, was to use aluminium's strengths and its resilience to corrosion.
Today, many of the skyscrapers have adopted the same modus operandi when erecting their towers, for these very reasons. But they have also added other uses, as they went along. Now, steel window frames have become common, in this type of construction, because it renders them thermally efficient.
In the construction industry, the most used material has become aluminium. In fact, it could represent as much as 85% of all the building materials used today, worldwide. Its durability, lightness, versatility, and the fact that it is 100% recyclable, has made it the most frequently used metal. It is easily noticed when we acknowledge how many aluminium windows and doors are found in buildings today. It should continue to be so, if we want to protect the environment, the right way.
Comments on this guide to use of aluminium in architecture: eco-friendly solution article are welcome.
Aluminium in Buildings
Wisdom of Choosing Aluminium Windows
Fire-Safe Aluminium Rainscreen Cladding – Solution For "Dangerous" Buildings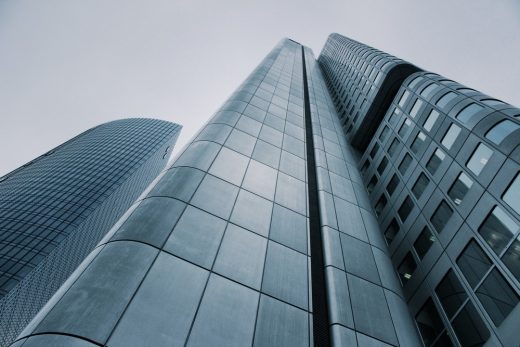 image courtesy of article provider
Fire-Safe Aluminium Rainscreen Cladding
Building Articles
Residential Architecture
Comments / photos for the Use of aluminium in architecture: eco-friendly solution guide page welcome