Video intercom system for apartments guide, Online property external security advice
Video Intercom System for Apartments Considerations
13 Dec 2021
Intercom systems, also known as buzzers, have been the go-to property access management tool for many years now. Two-way communication devices used at the entrance of office buildings, schools, businesses, and other facilities can simplify property access for tenants, staff, visitors, and delivery people.
Access control through an intercom system is also an essential security asset for apartment complexes and other multi-family residential buildings. However, many of these older intercom systems are becoming antiquated, and their technology and capabilities require an upgrade.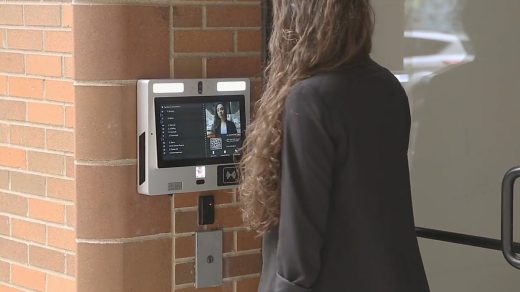 Considerations for a Video Intercom System for Apartments
A video intercom system for apartments can take security and access control to the next level by incorporating audio and video at the front entrance. Audio and video can be transmitted to tenants and office staff to verify visitors and allow access to the property. Additionally, newer capabilities allow tenants and building staff to use mobile apps to monitor and interact with video intercom systems.
If you are considering adding a new video intercom system to your residential building or upgrading your older intercom, there are a few considerations. From installation costs and tenant requirements to wiring and Wi-Fi capabilities, each building will have unique needs. No matter if you have five units or 500 apartments, a video intercom system can boost security and provide convenience for your staff. Let's take a look at some of the considerations for an apartment video intercom system.
Safety and Security
Apartment tenants today expect a certain level of amenities and features throughout the building. High on the list of tenant expectations is a safe and secure community. Video intercom access control systems can help secure your building and provide your tenants and staff with peace of mind. Without access control, it is difficult for tenants to determine who is knocking at their door and for building staff to determine who is on the property. Two-way video intercom systems allow residents and front desk staff to control who has access to the building and identify everyone on the property.
Access control systems with video capabilities can make your property safer and also serve as a crime deterrent. Multi-tenant buildings with video security control can record activity and help prevent theft, vandalism, and break-ins. From securing your building and protecting your tenants to providing security for your parking lots, video intercoms can serve as an essential part of your overall security system.
Communications
Aside from the security that video intercoms can provide, you might also consider the communication abilities between tenants and building staff. Video intercom capabilities can allow tenants and front desk staff to communicate for a variety of reasons. In emergencies, video interactions could prove to be vital communication systems. Additionally, video monitors allow your building staff to easily identify food deliveries, maintenance personnel, postal workers, package couriers, and others without stopping to manually allow them in or out. A video intercom can streamline communication across your entire building.
Building Reputation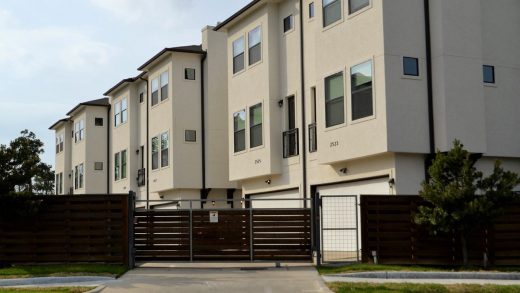 Installing video intercoms at building entrances can go a long way toward crafting a reputation for your property. Depending on where your building is located, burglary and invasion crimes could be a big concern for tenants. A video building access system tells residents and potential tenants that you are serious about the security of your building. A traditional intercom system has become the standard for access control. However, a video-enabled system will help to send the message that you are willing to invest in additional security measures to create a safe community within your property.
Apartment video intercom systems can be an essential property management solution no matter the size of the building. Not only could a video-enabled system increase your security capabilities, but it could also improve tenant communication and help establish your building as a secure environment.
Comments on this video intercom system for apartments tips article are welcome.
Home Design
Home Design Articles
How Smart Homes Have Changed Architecture
How growing demand for smart homes changes design
Installing Modular Kitchen in Your Home
Building Articles
Residential Property
Comments / photos for the Video intercom system for apartments advice page welcome