Transparency in Architecture, Contemporary House Design, Residential Buildings
Transparent Architecture: Properties
Current House Design around the world – Residential property article by Matthias Neumann
28 May 2013
Transparencies
Article for e-architect by Matthias Neumann
Every so often a text about architecture will induce a visit to a particular building; at other times, however, looking at a particular building may trigger to revisit a written text. With this in mind, the following three residential houses are an invitation to revisit a short but seminal text by Colin Rowe and Robert Slutzky, in considering how transparency can play out in contemporary architecture.
The text was written in 1955 and is called "Transparency: Literal and Phenomenal", and describes the phenomenon of transparency in modern architecture and painting as a dual quality, that is literal and phenomenal.
House in Meran, North Italy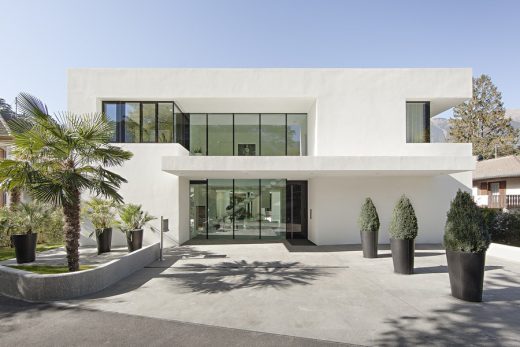 photo © M&H Photostudio
The concept of literal transparency is easily enough to grasp and part of our daily experience: it is the see-through surface that allows for a perception of depth and the simultaneous view of objects in space. M House in Meran in Northern Italy, designed by monovolume architecture+design, is conceived as a white cube, out of which various volumes were cut out. The large openings are infilled with glass panels, recessed deeply into the volume, and surrounded by glass railings on the upper floor towards the garden, that allow us to acknowledge the well proportioned composition both in elevation and in its spatial quality.
: Apelle, Karjaa, Finland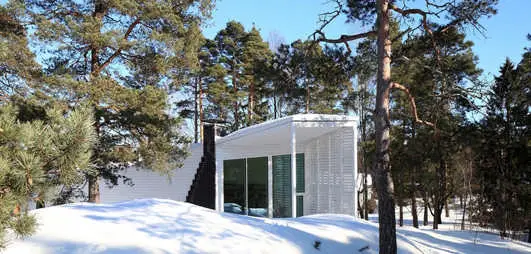 photo from C-LAB
Somewhat more obscure is the small residence in Karjaa, Finland by Marco Casagrande / C-LAB. The single-story structure is situated in a forest in Southern Finland, and is conceived as a single interior volume to house all activities. The building slightly folds both in section and plan into oblique angles and is surrounded by various layers of outdoor spaces defining the entrance and a terrace. The white painted wood siding partially wraps around these outdoor areas defining the space as both belonging to the building and as part of the surrounding.
The building does not make itself accessible through literal transparency as the glass openings are rather subdued or set on an angle to the main facade. However, at night, when the building is illuminated from within, the wood siding reveals an intricate play of depth that echos the juxtaposition of the dark brick chimney protruding through the flat surface of the white wood wall. It is here where one can perceive a phenomenal quality of transparency where "space not only recedes but fluctuates in a continuous activity […] as one sees each figure now as the closer, now as the further one."
Stone House, Luberon, France


photo : Eric Laigne
The third house to be considered employs both concepts of transparency in a rich material composition. The residence in Luberon in Southern France, designed by the Parisian designer Carl Fredrik Svenstedt, is situated on the site of a farm house ruin in the countryside of the Provence. Mandated by local legislation the building was constructed of local building material and the existing ruins were integrated in and around the new building. The massive walls are constructed of locally quarried monolithic sandstone blocks, each measuring 50x50x200 cm.
The main building is conceived in plan as two parallel wings housing the bedrooms on one side of a courtyard, and the living area on the opposite side. An intricate layering of spaces is both obscured and revealed by vast wooden screens made of vertical larch wood planks that create a rhythm set in motion through different widths and parallel spatial planes.
It begs to be noted that this building, despite being constructed of the most massive materials, manages to imbue a sense of transparency and of simultaneous perception of its parts through a carefully considered layering of materials and spaces. Matthias Neumann is principal of normaldesign, New York. His work as designer, educator and curator has been recognized in the US and abroad.
Matthias Neumann


photo of the architect
Matthias Neumann is principal of normaldesign, an award-winning design firm in Brooklyn, New York. He has recently curated the exhibition "Made in USA – German Architects in New York" for the General Consulate of Germany in New York, and has taught architecture in various institutions. He has been involved with Global Studio (www.theglobalstudio.com) since 2007 as faculty and mentor.
Article for e-architect by Matthias Neumann
Location: Brooklyn, New York City, NY, USA
International Architectural Designs
Another Article for e-architect by Matthias Neumann:
Contemporary Residential Architecture
POP-UP House, Essendon, Victoria
Architects: FIGR Architecture Studio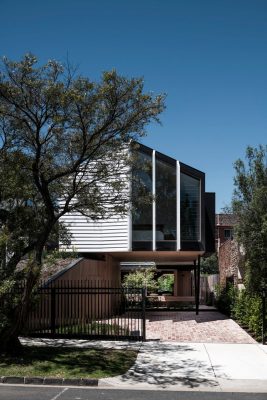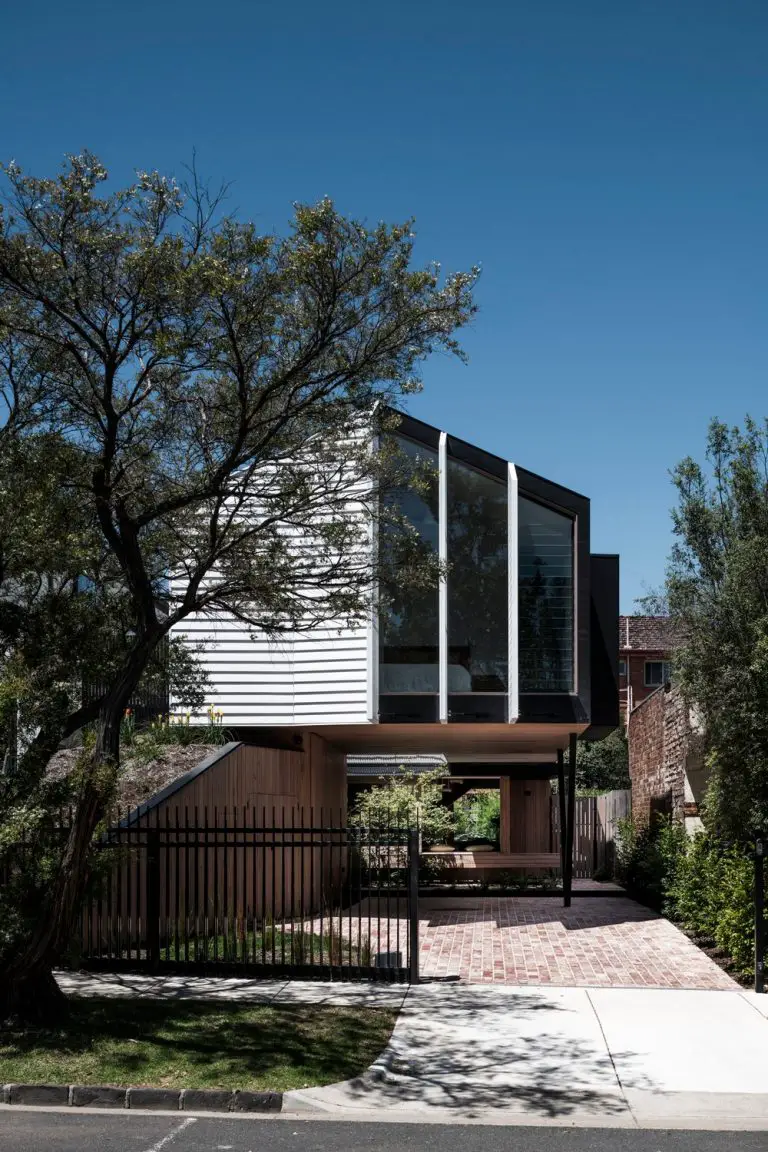 photo © Tom Blachford
POP-UP House, Essendon
Comments / photos for the Transparent Architecture – Transparency in Contemporary House Design page welcome