Top ways to bring color into an all-white kitchen guide, House design tips, Property style advice
Top Ways To Bring Color Into An All-white Kitchen
11 Apr 2022
There is always room for afterthought in the interior design of a home especially considering that you learn what doesn't work for you with the passage of time. So, if you went for an all-white look for your kitchen but wish to inject a few pops of colors now, it's not just understandable but also quite easy to achieve.
For the white backdrop is nothing but a blank canvas of high potential to let all the lovely accents strike through like an arrow. We will enumerate in this article the top ways to bring color into an all-white kitchen without jeopardizing its precious inherent value of modern minimalism.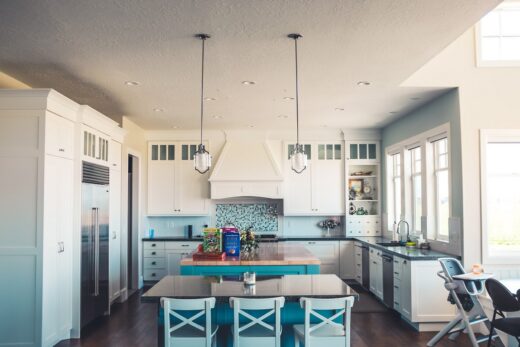 Top Tips to Color up your All-white Kitchen
The sense of serenity and purity that a white space offers is very relaxing indeed. However, the human brain invariably yearns for a play of hues. Perhaps, it is the interpolation of colors that can let white to be the star of the show. You can make high contrast options like black or red or go for subtle diversions like sage green or baby blue. Here are seven ways for you to bring in the resplendence of a color treat to your all-white kitchen.
1. Window treatments
Change the window treatments, change the look – it's as simple as that. Replace your current (possibly white) drapes/shades with soft colors that complement the white walls without overshadowing its pristine beauty. Or introduce one more layer to the window coverings. Pair custom roman shades and drapes together, one being your current white one and the other in the accent color. Another excellent way to add color with restraint is to color-block your white curtains with plain or patterned fabrics displaying the accent color. If you have wooden floors or furniture, wooden or faux wood blinds are a nice way to break the monotonous reign of white while keeping continuity with the theme.
2. Introduce open shelves
Another simple yet amazing technique is to add and dress open shelves in convenient positions on the wall. It will not just make your oft-required items more accessible but also give you an excuse to introduce few natural colors.
Food items stored in glass jars not only serve as visual appetizers but also as dynamic color-blocks. Colorful ceramic dinnerware is another lovely way to bring in a sophisticated touch of color while letting you exhibit all your lovely collections. There's nothing so practical as using the very native elements of a room as aesthetic appeasers.
3. Indoor plants and fresh flowers
So much for the hardy things, but what's more lovely than a leap into nature's arms. Bring in the lively greens and brilliant color-mix of fresh flowers. Indoor plants like pothos offer an interesting mix of green and white while crotons can offer the energizing reds and yellows in their multi-hued foliage. If you find the upkeep of live plants difficult, try faux ones.
A vase full of fresh flowers shows how updated your home is besides being the color pops of your all-white kitchen. If you pair indoor plants with other elements in the kitchen – such as a set of botanical curtains or floral themed ceramics on your open shelves – you can truly bring the nature theme alive in your white kitchen.
4. Colorful wall art
If you have a reverence for art, which you most likely do since you're wishing for a dose of color, why not hang a colorful wall art? If you have a free wall space, there's no better way to make your most busy work area a retreat zone. As you prep the veggies or do the dishes, it can offer you a visual treat for a brief meditation as well. Bind together all the accent colors of your kitchen in your wall art. And if you love diy'ing art projects, what's a cooler way to display your creative instinct and enjoy it everyday!
5. Counter stools and pendant lights
The kitchen island is another nook which provides immense scope to smear some colors. You can consider reupholstering the bar stools or get new ones instead which define your accent color. The pendant lights don't have to be confined to the usual high contrast black but can go full out on color or portray a mild contrast. You can also bring metallic pendants for a reflective flavor of colors.
6. Update backsplash with accent tiles
The backsplashes are such a cool place to add your accent color because they provide immediate contrast to your white countertop, offering a solid visual break exactly where it is most needed. But if changing the tiles is not quite a step you're ready to take now, think of vinyl sticker tiles that are both oilproof and waterproof. You can easily buy them online and install them yourselves without any technical help whatsoever.
7. Refresh cabinet hardware
Cabinetry is another element that offers scope for adding color. But it's such a budget and time-consuming step for revamp. Instead you can consider replacing the accessories like handles and knobs with black, wood, brass or bronze for an interesting contrast of colors. Not only do they offer an excuse to bring in color in moderation, but also hide the soil marks efficiently.
Conclusion
The all-white look of your kitchen is a modern and sophisticated design, but a pop of color will only bring more warmth and coziness. The seven possibilities to add color that we described in detail above may be used in combinations too.
How much of visual space needs a re-anchoring in the color palette is entirely left to your creative vision. This blog was meant to offer you a one-stop site to access all the brilliant ideas brimming in the minds of experienced home stylists. And we hope you will thank yourselves for reading it when you actually revamp your all-white kitchen with a pop of color.
Comments on this Top ways to bring color into an all-white kitchen article are welcome
Kitchen Decor
Kitchens Posts
Equip your Kitchen for a Professional Cook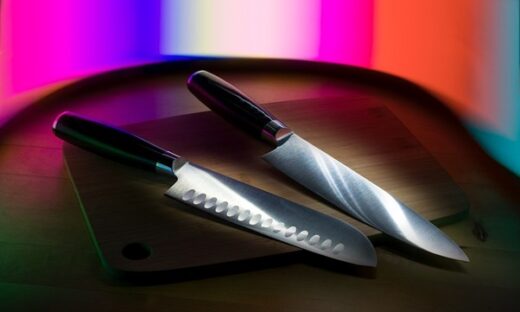 Consider While Renovating Your Kitchen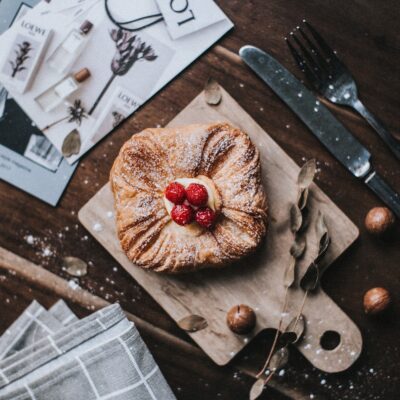 Kitchen design common mistakes to avoid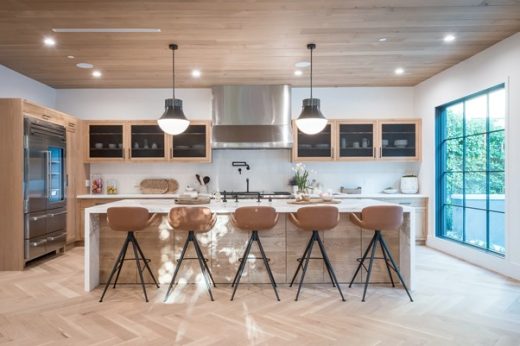 Make Your New Kitchen Tech Savvy
Items You Should Invest In For Your Kitchen
Comments on this Bohemian style kitchen decor ideas for new homes article are welcome.
Property
Residential Architecture
Comments / photos for the Top ways to bring color into an all-white kitchen advice page welcome