Top Tips To Homeowners Using Roofing Contractors In The Beaverton Area Advice, Property Guide
Top Tips To Homeowners Using Roofing Contractors In The Beaverton Area
7 May 2020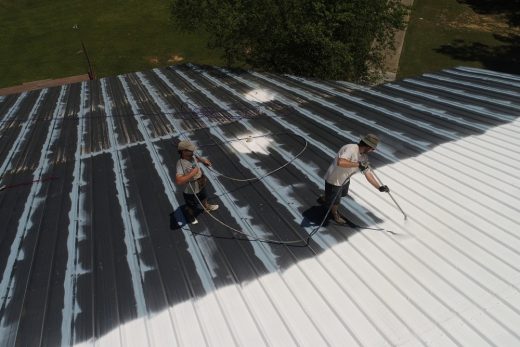 Any kind of renovations or remodels on a home is exciting for a family, but it can also be a stressful time if you don't prepare properly. That is true of having a new roof put on especially. Children and animals tend to become hyper when the roof is coming off and the roofers are tearing things apart, hauling the debris away, hammering, and causing a ruckus. It's not only a commotion, but the area becomes a safety hazard and dangerous for pets and kids to be wandering around.
When having any type of work done on your home, you must make not only the house ready but the family as well. Roofing contractors Beaverton, Oregon have, will ensure that the project goes as smoothly and stress-free as possible. But there are many precautions you can take as the homeowner to allow the crew to do their work without the worry of risk to anyone or anything.
Tips For Preparing For A Roof Replacement
When a roof replacement is taking place, your home deems a work zone at that point. That means that it is not safe for your little ones or your pets to be unsupervised. The sights and sounds may be a source of anxiety and hinder sleeping habits. It's imperative to explain to your children what's happening and why they need to stay away from specific areas. If you have very young children and pets, it may be in your best interest to stay with someone until the work is complete.
The roofing contractor will need to access their equipment readily and efficiently throughout the day, meaning they need to park near the home and have space for their load of shingles and the anticipated debris. That means you will need to relocate your vehicles safely in another area until the project is done. Also, to keep the garage free of debris, the doors should remain closed.
While the contractors work, there are going to be vibrations, hammering, and equipment maneuvering on the roof that will travel throughout the home's walls. You will need to go through the house and remove any pictures or objects that may be hanging from the walls or ceilings as well as any accessories sitting on tables. Light fixtures that may not be secure should also be taken down. Find out information on installing asphalt shingles at https://www.thebalancesmb.com/install-asphalt–shingles-844935.
You can expect that there will be dust and some debris falling into the attic during the replacement. You can cover things with sheeting or drop cloths to prevent some mess, but you will inevitably need to do some cleaning or vacuuming in these areas post-construction.
The best place for items such as patio furniture, grills, plants in pots, lawn ornaments, will be in a garden shed while the construction is ongoing. These are a hindrance to the crew and pose a danger. If storage is an issue, place them in an area that is a safe distance from the work zone. It should be understood that contractors are not responsible for assisting in the removal of personal belongings, whether inside or outside.
A contractor is not going to be able to start their job without low tree branches hanging on the roofline being trimmed back. The crew will put down drop cloths as a means to protect any plants or grass that fall in the immediate area, but the grass needs to be freshly cut the day before work starts. The short grass allows fallen debris to be found, enabling faster, thorough cleanup. Click to learn how to DIY a roof.
Anyone who has any type of antennas or a satellite dish on the roof or near will need to make sure to take them off and call the carrier to ensure that arrangements are set up regarding the work. If these things are old non-working items, most roofing contractors give the option of disposing of these things for you.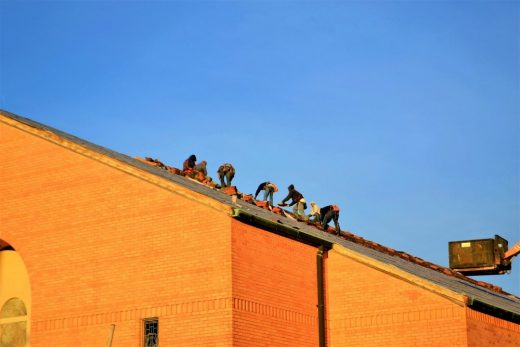 Be communicative with the professionals replacing your roof throughout the installation for everyone's benefit. They may offer suggestions to make the process smoother not only for their crew but for your family as well. Try not to stress by remembering it's only temporary, and soon you'll have an impressive new roof.
Comments on this guide to Top Tips To Homeowners Using Roofing Contractors In The Beaverton Area article are welcome.
Roofing Articles
Roofing Articles
Types of roofing for solar panel installation
The Benefits of Liquid Roofing
The Top Roofing Company For Your Business
Residential Property Articles
House of the Big Arch, Waterberg
Design: Frankie Pappas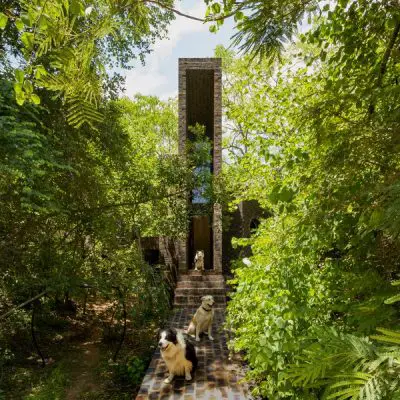 photograph : Frankie Pappas
House of the Big Arch in Waterberg
Comments / photos for the Top Tips To Homeowners Using Roofing Contractors In The Beaverton Area Guide page welcome