Mistakes to avoid when selling your home, House sale tips, Property sell online advice
5 Mistakes to Avoid When Selling Your Home
29 Aug 2023
Selling a home can often feel like a long, overwhelming, and confusing maze. Every turn you take seems promising, but you somehow find yourself back where you started.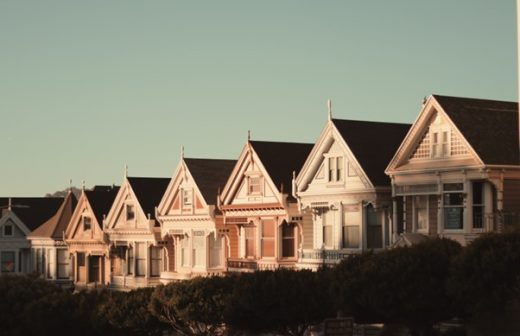 For many homeowners, not having luck in the selling process can be exasperating, leading to questions of "What am I doing wrong?" or "Are there mistakes I'm unaware of?"
The truth is, there might be. The Germyn Group, seasoned real estate agents who have seen it all and possess deep insights into the real estate market, have shed some light on this topic.
Drawing from their vast experience and understanding of what tips to sell your land faster, they've highlighted some common pitfalls. These are mistakes that could be standing between you and that highly sought-after "Sold" sign.
Overpricing Your Home
One of the biggest mistakes homeowners make is setting the wrong price for their property. An overpriced home can deter potential buyers from even considering your listing, prolonging its stay on the market.
When a home remains listed for an extended period, it can sometimes signal to potential buyers that there may be hidden issues, even if that's not the case.
Understanding the current real estate market in your area is important. Setting a realistic sale price based on comparable properties is crucial.
This is where a Comparative Market Analysis (CMA) comes in handy. It gives a clear picture of what similar homes in your locality are selling for, ensuring you don't inadvertently price yourself out of the market.
Neglecting Presentation and Staging
First impressions matter. A lot. When potential buyers walk into a home, they envision themselves living there.
If they're greeted with clutter, personalized decor, or worn-out furniture, it can be off-putting. By overlooking the power of home staging, you might be making one of the huge home-selling mistakes, potentially costing you thousands of dollars off your final sale price.
Common Overlooked Details
Deep cleaning, decluttering, and depersonalizing your home are steps that can't be skipped. Minor repairs, fixing those leaky faucets, or giving your walls a fresh coat of neutral paint can exponentially elevate your home's appeal. Remember, in the eyes of potential buyers, every detail counts.
Failing to Address Necessary Repairs
Every homeowner knows their residence inside and out, including those little quirks and issues that they've learned to live with. However, to potential buyers, these can be red flags.
Major repairs, especially, can be a sticking point in negotiations.
In worst-case scenarios, they might even deter buyers altogether. Ignoring a wobbly railing or a leaky roof might seem minor, but during the selling process, these issues can resurface, often causing delays or price reductions.
Prioritizing Essential Fixes
It's not just about addressing the glaring issues, but, it's also about ensuring minor repairs aren't overlooked.
Potential buyers are often on the lookout for properties that are move-in ready. Addressing both major and minor repairs can streamline the selling process, ensuring you get closer to your desired sale price.
Not Utilizing Professional Marketing and Photography
If your listing showcases bad photos, or worse, no photos at all, you could be doing a disservice to your home.
In hot markets, especially where listings come and go rapidly, the visual appeal of your home can make or break a quick sale.
The Difference Professional Photos Make
Professional photographs highlight the best features of your home, casting it in the best possible light. They attract more views, and in turn, more potential buyers.
While it might seem like a save to skip on professional photography, this is one of the costly mistakes many sellers regret down the line.
Remember, a picture is worth a thousand words, and in the real estate game, possibly thousands of dollars.
Going At It Alone Without a Real Estate Agent
The intricacies of real estate transactions can be daunting. From understanding closing costs to navigating agent commissions, the process is filled with potential pitfalls.
One of the common mistakes some homeowners make is attempting to navigate this labyrinth alone, thinking they'll save on agent fees.
However, reputable agents more than make up for their commissions through their expertise, often securing a more competitive price for your property.
The Agent's Role in Pricing, Negotiation, and Closing
Beyond just listing the property, real estate agents play a pivotal role in the home-selling process. They assist in setting the right listing price, negotiate offers, handle paperwork, and provide guidance every step of the way.
Their market knowledge can be the difference between a listing that lingers and one that sells, ensuring you get the best value for your home.
Conclusion
Embarking on the home-selling journey is a significant endeavor, fraught with decisions that can impact the return on one of your most valuable assets.
By sidestepping these huge home-selling mistakes and arming yourself with knowledge, you position yourself for a smoother, more profitable transaction.
Remember, with the right strategies and the invaluable assistance of seasoned professionals, the road to a successful sale can be less daunting and more rewarding.
Comments on this Mistakes to Avoid When Selling Your Home article are welcome.
Selling your House
Residential Property Sale Tips Posts – selection on e-architect:
Guide to Buying a House in Florida
Research Your Options Before Buying Real Estate Guide
Building Design
Residential Architecture Articles
Comments / photos for the Mistakes to Avoid When Selling Your Home page welcome