Selling your house done right: How to raise the value of your home, Charlotte NC real estate valuation advice
Selling your House: Raise Value of your Home
9 Aug 2021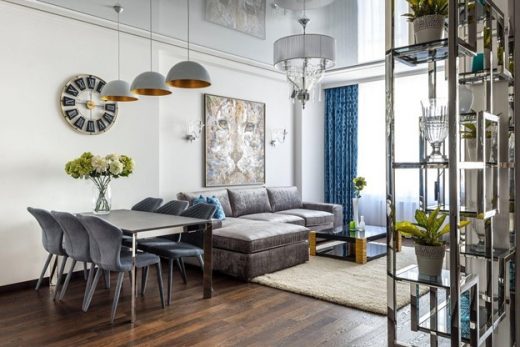 When planning to sell your house, it takes a lot to know the actual value, especially when you are not into the real estate business. However, the value of your home depends on the quality. Therefore, good quality attracts a lot of buyers when you want to sell your home.
Home improvement projects it necessary to raise the value of your home. Some can be quick and easy with less cost, while some might take quite long. Nevertheless, since the goal is to sell your house, various home projects will be essential to ensure your home value is high so you can get maximum return on investment when selling. Here are practical ways on how to raise the value of your home before selling your house.
Selling your House – Raise Value of your Property Guide
Improve the beauty
When looked at from a distance, the beauty of your home presents a better impression to buyers. In other to improve its attractiveness, your home needs to undergo redecorating. If you are in North Carolina, redecorating is one trick that appeals to house buyers in Charlotte, NC, and will get your house off the market in no time. While redecorating, you can paint and add various home décor items to improve the look of the house. For instance, painting is known to be very attractive, especially when combined well. Furthermore, paint helps remodel outdated interiors and exteriors to look new to anyone without requiring high expenses. You can try out neutral colors like grey, black, ivory, and shades of white which are most eye-catching to buyers.
Invest in energy-efficient home features
A lot of home buyers are much attracted to eco-friendly features. Eco-friendly features help to reduce environmental issues and promote energy efficiency in a home. Due to the importance of energy-efficient features like better thermal comfort, low emissions, cost-saving, long-term energy, and improved health, buyers are attracted to a home with such benefits.
As a home seller, upgrading your home to be energy-efficient helps make your home have a higher value. For example, you can raise the value of your home by getting a smart thermostat to save money and electricity utility bills for anyone living in the house. You can also add other smart appliances like a smart lighting system, smart camera, and smart fire detector.
Add more space
The larger a home, the higher the value. You can create more space by adding additional living space by building a deck or finishing the basement. Most home buyers admire and notice homes with ample square footage even though they do not acknowledge the value. For example, you can consider creating another bathroom in your home to make things easier for the buyer by breaking some walls in the house to open up more spaces.
Spruce up your garden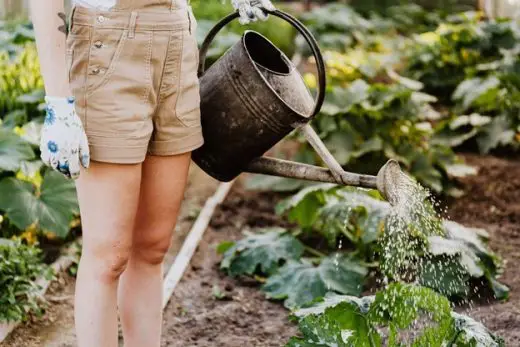 When your home has gardens, it makes the house so appealing. When beautifying your garden, ensure it has extra space where various activities such as relaxation, entertainment can be performed during calm weather. Also, it is important to clear pathways, overgrown bushes or trees, and trim the borders to prevent blocking of sunlight into the house. For instance, when a buyer approaches your home, the first view significantly impacts the property's value. In addition, when landscapes like your garden are neat and well trim, it improves the enhancement from the exterior into the interior.
Clean and declutter
One of the less expensive ways of raising the value of your home is through decluttering and cleaning. Decluttering involves the removal of items that are unnecessary or personal from home. When a potential buyer enters a home, it helps them imagine how comfortable the house can be if purchased. Also, ensure the garage and basement is free since the buyers will carry out a full inspection around the property.
In addition, clearing is essential before a buyer comes to your house. Therefore, it is advisable to avoid regular standard cleaning instead hire professionals from cleaning companies to carry out extensive deep cleaning in your home. By doing so, it helps to raise the value of your home when selling. However, cleaning and decluttering take time, but they help make your home well organized when a buyer approaches your home.
Upgrade to high demand finishes
Many buyers are so much in love with homes with a brilliant finishing touch—for example, upgrading your kitchen. It helps to raise the value of your home. In situations where upgrading might be expensive, you can consider remodeling while increasing your home value.
A home improvement project is essential before selling your home. It helps raise the value of your home. However, when these ideas are implemented in your home before selling, it may surprise you to know the value of your home.
Comments on this guide to Selling Your House: How To Raise The Value Of Your Home article are welcome.
Selling your home
Selling your house
Avoid these mistakes when selling your home
Things to consider when selling to cash house buyers
Pros and cons of selling your home
Building Articles
Residential Architecture
Comments / photos for the Selling Your House Done Right: How To Raise The Value Of Your Home advice page welcome