Sell Your Land Fast: Tips from Real Estate Experts, Selling guide, Home sales advice, Real estate tips
Sell Your Land Fast: Tips from Real Estate Experts
21 Mar 2023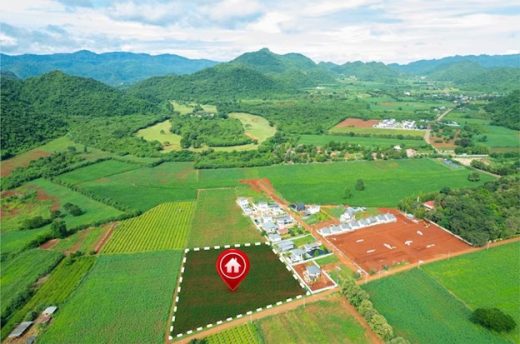 There are many enticing reasons to sell a property fast. It reduces stress. It frees up time. However, the greatest motivator of all to sell land fast is good old-fashioned profit.
According to data from Zillow, sellers who accept an offer within the first week of listing have a 57% chance of receiving the full list price. That figure drops to 50% during the second week and 39% during the third week, with the trend continuing in the wrong direction the longer the property sits on the market.
Clearly, quickly selling your property can save you tens of thousands of dollars. To help increase your chances of a timely sale, keep reading for 5 pro tips real estate experts recommend for selling land fast.
Hire a Professional Photographer
Even before the COVID-19 pandemic, the online real estate trend was in full force. In the digital era, you are simply not going to be able to sell your property as fast when other listings are tapping into a nationwide–or even worldwide–pool of buyers online.
And when it comes to digital listings, taking some pictures with your smartphone and sending them to your realtor is not going to get the job done. No matter the dimensions of your property or how flowery you get with the descriptions, the only way to capture the short attention span of shoppers who are browsing through hundreds of listings each day is with stunning photography. Therefore, spare no expense in partnering with a professional real estate photographer. It will end up saving you money through a faster sale in the long run.
Be Willing to Pay Inspection Costs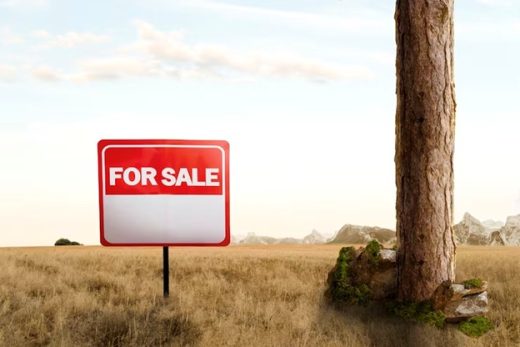 Sticking with the digital real estate trend, some customers will believe that a stunning online listing is too good to be true. No matter how many high-quality photos and 360-degree views you post, the most cautious buyers will always feel like there is something that they are missing by not being able to step foot in the house.
And even those people who do their shopping in-person are likely to have their doubts. Many buyers are not contractors or real estate professionals in any capacity, so they want to be extra careful that they are not overlooking something and investing in a money pit.
Therefore, go the extra mile to be sure that shoppers are satisfied with the inspection. If they want you to pay extra to have their third-party inspector come in and have a look, don't let a few hundred dollars stand in the way of closing.
Improve the Curb Appeal
"A home won't last unless the bones are good."
This is a fairly common sentiment among real estate professionals. And while there is no denying the importance of foundation, framing, and other structural components of a home, the stark reality is that a home won't sell unless the curb appeal is good.
A stunning exterior aspect can be the difference between getting a huge pool of candidates and a competitive offer within days and having your house sit on the market for weeks without a nibble. Some ways to quickly improve curb appeal include:
Replacing degrading window sashes and adding some window trim
Swapping rundown wooden planks for weather resistant fiber cement siding
Performing basic landscaping, such as lawn mowing, tree trimming, and adding potted plants around the property
At the end of the day, first impressions are everything in the business world, and there is no better way to make a strong first impression for your land than with stunning curb appeal.
Replace Damaged Driveways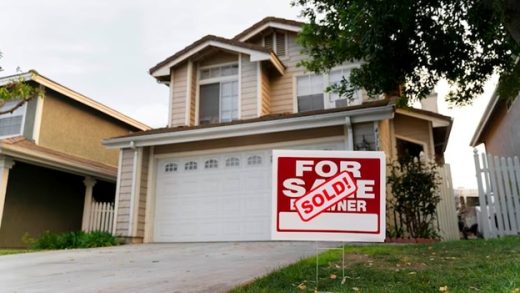 Many homes prefer the classic look of concrete driveways. While there is no denying that they do evoke that charming sense of suburbia when new, they quickly lose their luster. Concrete is a highly porous material, so when it comes time to sell your property, it is likely that the freeze/thaw cycle has left some unsightly cracks in your driveway. If you have somehow managed to avoid cracks, then there is a strong possibility that it is marred with oil, grease, and other types of car fluid stains.
Due to the less-than-graceful aging process of concrete driveways, many homeowners are exploring permeable gravel driveways. Held in place with innovative permeable paver grids to prevent rutting and clumping, modern gravel driveways hold their natural stone aspect indefinitely and are not affected by moisture absorption or erosion. How much does it cost to gravel a driveway? Like any type of renovation, it depends. What is the size of your driveway? What type of stone do you want to fill the pavers with? However, the general cost to build a permeable gravel driveway will be about $2 per square foot, making it competitive with the cost of most concrete driveways.
Stage the Property
Studies indicate that staged properties sell at least 3X faster than their non-staged competition. Simply put, buyers want to be able to envision themselves in their new home, and this can be really difficult to do if you present it to them as a vacant box. In fact, hiring a staging professional can even spur buyers' imaginations and help them realize the potential of your property when properly designed, turning an otherwise lukewarm shopper into a serious candidate.
Go the Extra Mile to Sell Your Land Fast
Although it will take a bit of upfront investment, selling your land fast is critical for achieving full sticker price. With this in mind, real estate experts recommend hiring a professional photographer, paying for third-party inspectors, improving curb appeal, replacing damaged driveways, and staging the property as 5 expert tips for getting an offer within days.
Author Bio:
Corey Tyner is a seasoned land buyer and real estate writer with years of experience in the industry. With a passion for educating readers on the intricacies of buying and selling real estate, he specializes in sharing his knowledge and expertise with others. Through his writing, Corey provides valuable insights into the world of land buying and selling, offering practical tips and strategies to help readers navigate the process with confidence. 
Comments on this Sell Your Land Fast: Tips from Real Estate Experts article are welcome.
Cabinets
Cabinet Doors Posts
Do custom cabinets make your home more convenient?
White Shaker Cabinets for your Remodel
Extend Kitchen Cabinets to the Ceiling
Education Buildings
Education Building Designs – architectural selection below:
Syvälahti Education Centre, Turku, Finland
Design: Verstas Architects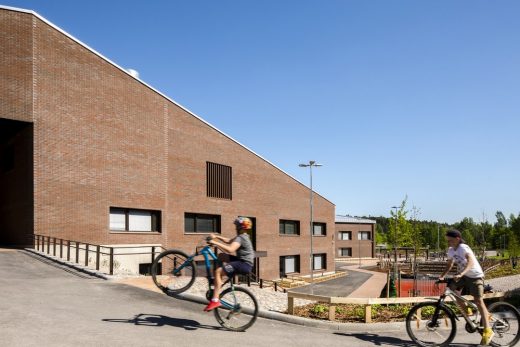 photograph : kuvio.com
Syvälahti Education Centre Turku
The University of Hong Kong Medical School Building, Li Ka Shing Faculty of Medicine, 21 Sassoon Road, Sandy Bay, HK
Design: Atelier Nuno Architects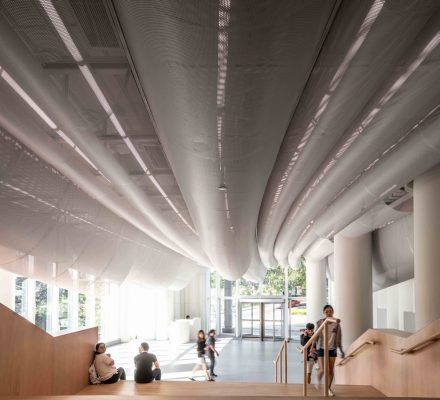 photo : Edmon Leong
The University of Hong Kong Medical School
Comments / photos for the Sell Your Land Fast: Tips from Real Estate Experts page welcome