Top 10 things to know before painting a room in your house, Building tips, Online property paint advice
The Top 10 Things You Need To Know Before Painting A Room
March 29, 2022
We've provided our top 10 tips on what you need to know before painting a room so that you can make your project go as smoothly as possible!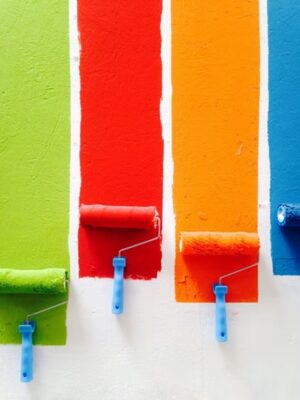 Painting a room in your home can be both fun and cathartic. It can be an exciting way to freshen up the look of your home. Plus, it's something that you do on your own if you're confident about your skills with a brush.
However, as the Nest Finders team of experts explains, before you begin, it's important to know what to pay attention to so that your project goes smoothly and you get a room that looks just how you want it to be.
With these 10 tips in mind, you'll be ready to go out and buy all the right supplies and make sure that the painting process goes smoothly.
10 Things to Consider Before Painting A Room
Below are the top ten tips you should think about before painting a room.
1. Choose the right paint for your space
The selection of your paint matters, especially in rooms where you'll be spending a lot of time. Certain colors can affect our mood and energy levels, but picking an appropriate shade is as much about functionality as it is about aesthetics.
For example, a coat of high-gloss white in your living room won't have too much impact on your decor scheme but will reflect almost all the light coming through the windows, making that room feel significantly brighter and bigger.
When considering a color for an often-used space like a living room or kitchen, it pays to consider what kind of bounce-back effect you'll get from various shades before committing.
2. Choosing colors is a science
A room's vibe is largely determined by color. Your choice of color can give a room its warmth or coolness, freshness or staleness, intimacy or spaciousness, says Los Angeles-based interior designer Nony Ben-Shahar.
It can give a feeling of a smaller or larger or more vibrant or somber effect. Choosing paint colors may not be easy. For example, your interior design color schemes should be light and cheerful to avoid heat retention if you live in a hot climate.
3. Get an expert opinion
If you're thinking about painting a room in your home, there are a few factors to consider. Even if you have done painting projects before, it never hurts to ask for advice from a professional interior painter. The key is choosing someone whose opinion you can trust and who won't take advantage of your inexperience or scare you into paying more for work you don't need.
Start by figuring out if you need painting at all; some homes do not need any sort of exterior paint touch-ups, because of the material used such as thick brick or stone.
Once you know that, think about hiring a general contractor instead of an interior painter to get an overall better job for less money.
4. Consider how light will affect your paint choice
The color you select for your room should be determined by more than just how it looks on a small swatch. When painting, you have to keep in mind how much light will affect your paint choice.
Darker shades tend to absorb more light, which can lead to dingy and dull-looking rooms. If you plan on adding some floor or table lamps, consider painting your walls with lighter shades.
It may take a little extra time and money, but it'll pay off later, and also save money when it is time to update things like artwork and furniture pieces.
5. Consider safety too
When selecting paint, you have lots of options, each with its pros and cons. One thing to consider is safety. For example, wall paint containing lead must be covered by a special primer for protection before applying regular paint.
6. Durability
Another thing to consider before painting your room is its durability. In most cases, latex paints will work best since they provide a hard finish that's easy to clean and last for years without fading or chipping.
However, oil-based paints are more resistant to peeling, have better stain resistance, and also tend to cover faster, so you can cut down on prep time, and do less sanding too.
7. Choose accessories carefully
When you're painting a room, you want to consider the type of accessories you are going to use in that room.
Dark furniture and darker colors like red, blue, and purple will make any color scheme look different if it were placed in a room with light colors. Make sure you choose a paint that compliments your existing color scheme and is appropriate for any existing accessories.
Think about your flooring too; will it be dark or light? What about moldings? Paint colors can change drastically depending on the type of your furnishings.
8. Update existing furniture with new color
Too many people are afraid to paint their homes because they think it's expensive and time-consuming. If you want a quick, inexpensive way to change things up in your house, consider painting an item or two that you already have instead of buying something new.
Got a hideous coffee table? Sand and restain it. Think a bookcase would look great in red? Paint it! Chances are if you have something in your home you don't like, it can be changed with a fresh coat of paint.
9. Never mix old and new paint products
Old paint could contain lead, which you don't want to ingest or breathe. Such paint should always be disposed of properly. If you don't know what to do with it, hire a professional.
Also, never buy more than you can use in a year. Old paint doesn't go bad but pigment and solvents deteriorate over time, making it harder to apply and less effective when you do.
10. pend time on prep work
The best way to save time and money when painting a room is to spend more time planning what you're going to do and getting organized ahead of time.
By taking your time, you'll be able to complete tasks with fewer mistakes, cover larger areas in less time and get professional-looking results faster.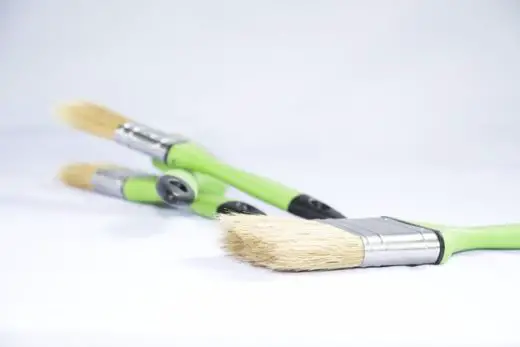 Plan each step of your project from start to finish before you move on to the next stage. This will make it much easier to follow once work begins. For example, if you need a ladder for prep work, decide where it should go ahead of time – against a wall or in an out-of-the-way corner that's easy to reach from all directions.
Top 10 things to know before painting a room – Final Thoughts
How can you not love painting? It's fun! It lets you create something beautiful. And, it gives you a sense of ownership over your home.
However, there are certain things you need to know before painting a room or even before even picking up a brush. Once you read these tips and tricks, you'll see just how easy painting can be!
Comments on this guide to Top 10 things to know before painting a roomarticle are welcome.
Painting Your Home
Painting Your Home Articles
Acrylic Painting Materials To Include In Your Studio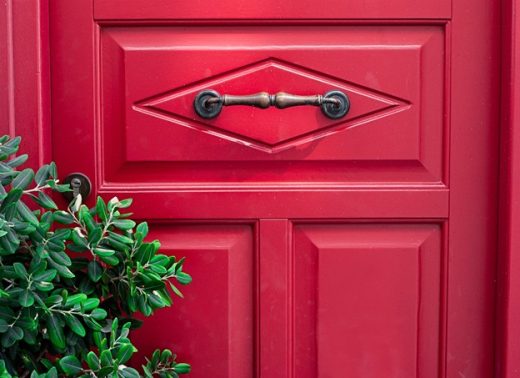 Exterior Painting Based On Your Home's Style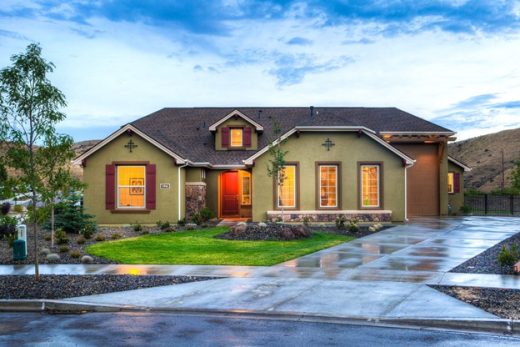 Residential Buildings
Residential Architecture
Tee House, Celadná, Czech Republic
Design: CMC architects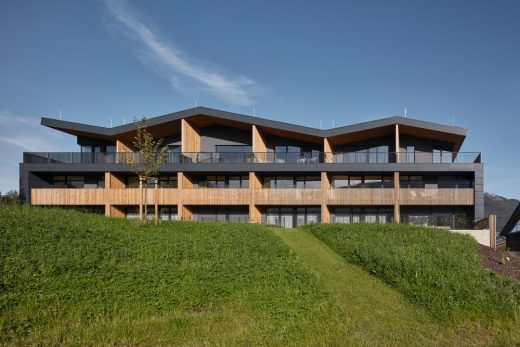 photograph : BoysPlayNice
Tee House Wellness Center, Celadná
Comments / photos for the Top 10 things to know before painting a room advice page welcome