The best flooring options for wet spaces decor ideas, Home interior floor design tips, Online property style advice
The best flooring options for wet spaces advice
26 Jan 2022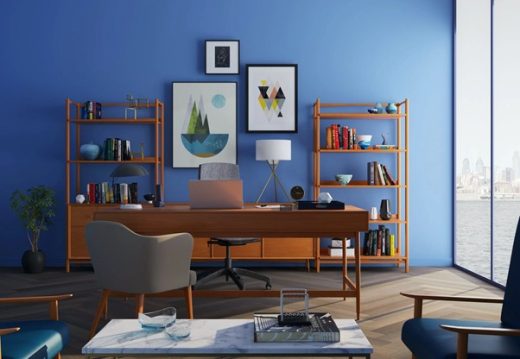 When looking for a floor for your home, there are many criteria to consider.
One of the most important is its resistance to moisture. This will be even more important in the case of floors of kitchen or bathroom, due to the humidity of these environments.
It is also important to know if they will be placed outdoors according to Peak Residential team in Cameron Park, since they must withstand the expansion that some materials undergo due to temperature changes.
If you are looking for the best wet room flooring options, it is important to know the different materials available and what each has to offer.
What are the best floors for wet spaces?
Vinyl flooring
Vinyl flooring is another interesting option for damp places inside the home.
They are floors designed in PVC. Due to their high resistance to moisture, they are a good option to place in bathrooms, kitchens, and even in basements or attics.
One of the main advantages of vinyl flooring is its variety of styles. They can even mimic very different finishes, such as cement or wood.
They can be placed throughout the house, in order to create visual continuity.
As for their resistance, the current models of vinyl floors are of very high quality. They have a good resistance to scratches, shocks, direct contact with water and are very easy to install.
The only thing we have to make sure of is that there is no unevenness; if there is any, it will have to be corrected beforehand.
Laminate flooring
The laminate floors that are currently available on the market are very different from those that were available a few years ago. Those of yesteryear were not used as much in wet areas (although this was also done).
The current models are much more resistant and have a better ability to imitate materials, such as wood.
However, if our goal is to use this type of flooring to cover the entire house, including wet areas, the integrity of the materials must be taken into account. Flooring designed with water-repellent fibers is the most suitable. We also recommend you to go for models with a non-slip finish.
Another criterion to be considered when choosing laminate flooring is the anchoring method. For humid places it is very important to choose a special anchor that prevents water from seeping in and causing humidity.
Stoneware floors
Stoneware floors are a very good alternative to adapt to wet environments.
However, in order to choose a manufacturer of this type of ceramic floor, it is necessary to make sure that it allows us to work with an optimal design and quality. For flooring replacement you can follow this link – vinyl flooring.
It should be noted that there are different types of stoneware floors that we will choose depending on our needs:
The normal stoneware is the most common to place in interiors.
Porcelain stoneware is more suitable for interiors, as it is more resistant to moisture in the form of condensation (such as snow or frost).
If we are looking for the most durable material, even if we do not mind paying a little more, porcelain stoneware is the best option.
Microcement pavement flooring
The microcement pavement is designed in polymer resin, with a very small grain and cementitious elements.
It will be spread on the existing floor through different layers, not being necessary to remove it.
Not only does it look very attractive, but we are talking about a type of floor that does not have joints. In addition, it does not raise the floor level much, only a few millimeters.
Unlike what happens with other types of flooring (such as vinyl flooring), this does not require expansion joints. This means that the flooring will not contract or expand due to changes in temperature or humidity.
For this reason, we are talking about a type of flooring that will adapt very well to both outdoor and indoor locations.
How to choose the best type of flooring for wet areas?
We will have to take into account our needs to decide on one type of floor or another.
Vinyl floors are usually the best option due to their ease of installation and their adaptability to different types of floors.
Laminate flooring is an interesting alternative, but we must make sure we have chosen the right material.
If we are looking for something more resistant, although it requires a more laborious and complex installation, then we opt for microcement flooring or stoneware flooring.
You now have everything you need to choose the type of flooring you are looking for.
Comments on this guide to the best flooring options for wet spaces article are welcome.
Bathrooms Articles
Bathrooms Posts
Bathroom end of tenancy cleaning
Top ways to upgrade and update your bathroom
Bathroom Flooring Best Options Guide
Building Articles
Residential Architecture
Kyrö Distillery Barrel Storage, Kalpatie, Isokyrö, Finland
Architects: Avanto Architects Ltd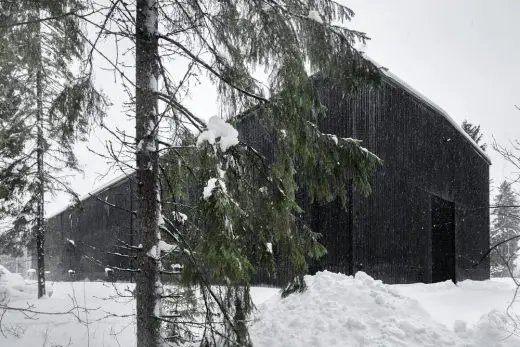 photograph : kuvio.com
Kyrö Distillery Barrel Storage
Comments / photos for the The best flooring options for wet spaces advice guide page welcome