Top 10 architectural styles (and how to incorporate them in your home) advice, New house design style
Top 10 Architectural Styles In Your Home
The This Vid link insertion was sent to us by
Aylla Fin [email protected]
for thisvid.info
but failed to complete the deal
Do not work with thisvid.info as they openly admit to cheating
They are not to be trusted
1 Jul 2022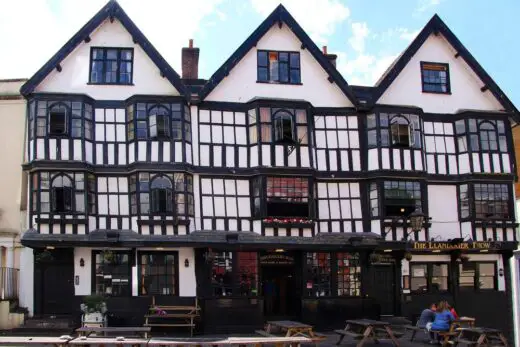 Just about every historical era had something new in terms of its architectural styles. There are many renowned influences from the architecture in the past that can still be seen in the homes and buildings of today. The man-made, architectural environment is an affluent and diverse mix of styles and trends that have migrated around the globe, adapting to various climates and cultures.
So, without further ado, we're going to guide you through the top 10 architectural styles, and how to incorporate them into your home.
Top 10 Architectural Styles (and How To Incorporate Them In Your Home) Guide
Tudor house style
This architectural style was present between the 1400s and 1600s, and also spanned from the 1800s to the 1940s. Traditional Tudor homes can still be found in various parts of the UK, distinguished by their black and white building facades and graceful crooked wooden contours. The Tudor style originated in the UK, where Tudor dwellings were often half-timbered, meaning they were constructed with a wooden frame and wattle and daub.
Georgian house style
Georgian houses are easily identified by a variety of distinguishing elements, such as unusual bricked-up windows, multiple levels, and tall sash windows grouped with many smaller windows. Georgian home design is one of the most desirable and identifiable of all house types for many; it is simple and symmetrical. To incorporate these styles you just need a Makita drill, a lot of ideas and creativity.
Victorian house style
The Victorian architecture style is prominent in both the United States and the UK.  This is a style that has numerous inspirations throughout its lengthy history and combines a variety of styles.
Craftsman home style
The craftsman house style, as is often the case when it comes to architectural trends, is a direct contrast to the Victorian architectural style that preceded, independent of unnecessary decoration or detailed features, and heavily influenced by the Arts and Crafts Movement in Britain.
Greek revival architecture
The symmetry, balance, simplicity, and brilliance of ancient Greek temples influenced Greek Revival architecture. Greek Revival was prominent in the United States from 1825 until 1860.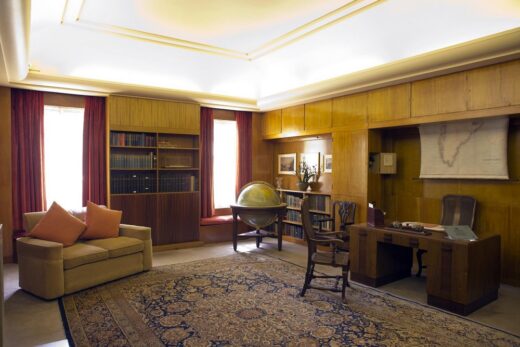 Art deco
Art Deco architecture is a subset of the Art Deco movement, a creative design period in the United States and Europe in the 1920s and 1930s that combined elements of fashion, art, and architecture.
Modern architecture
The term "modern architecture" refers to the architectural style that thrived in the early to mid-twentieth century. Modern architecture, which ignores ornate traditions of the past, embraces clean lines, efficient design, open floor layouts and much more.
Contemporary
Contemporary architecture is an umbrella term for a variety of modern architectural designs that frequently appear strikingly different from each other and to any other style that has come before.
Italianate
Italianate architecture is a 19th-century architectural style inspired by 16th-century Italian Renaissance architecture coupled with picturesque elements.
Post-modern
In the 1960s, Post-Modernist architects established this architectural approach in response to the austerity and rigidity encouraged by Modern architecture.
When making a home look beautiful, before putting any furniture in it, you're referring to architecture: the way it's structured and how function combines with elegance to create a distinctive environment. With these 10 architectural styles in mind, you will be able to start making the best choices for your home, before you even begin introducing furniture and decor.
Comments on this Top 10 Architectural Styles (and How To Incorporate Them In Your Home) article are welcome.
Real Estate
Casino Posts
How To Become A Real Estate Agent In 2022
UK homeowners unhappy with their homes
Why you should use medical real estate broker service
Building Articles
Contemporary Architecture
Weston Studio Rambert Ballet School, Twickenham
Architecture: MICA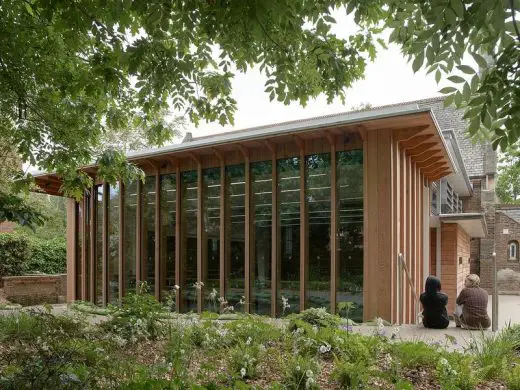 photo : Andy Stagg
Weston Studio Rambert Ballet School
Comments / photos for the Top 10 Architectural Styles (and How To Incorporate Them In Your Home) page welcome.