Keeping your landlord happy advice, Being a good tenant tips, Flat living guide
Keeping Your Landlord Happy: Tips on Being a Good Tenant
26 Aug 2020
Whenever you're renting a house or apartment, keeping a good relationship with your landlord should be high on your list of priorities. While some landlords are better than others, maintaining a good relationship with yours can help make your landlord more receptive to your needs as a tenant.
For example, maintaining a good relationship means that they might be more willing to deliver prompt services when something goes awry. Or, if you're ever going to be a few days late on rent, a good relationship could give you a bit of a grace period. Not to mention, your current landlord could be a reference for you whenever you decide to find a new place to rent.
So, how can you develop a good relationship with your landlord? Well, it might not be as hard as you think! You don't need to be best friends with your landlord to have a good relationship. All you need to do is keep open communication and be respectful.
In this article you'll find a number of useful tips to keep in mind when it comes to maintaining a good rapport with your landlord.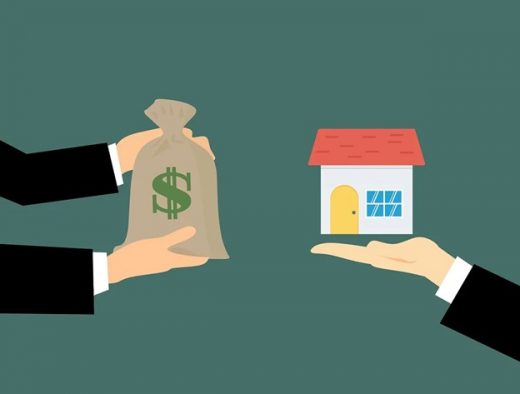 Read your Lease
Your lease is a legally binding agreement. You will want to read it very carefully before you sign it because it will go over your landlord's expectations of you as a tenant. For example, the lease might outline that you're not able to own dogs over 30 pounds or that you're not able to host overnight guests for more than a night. If you pay attention to the lease and don't do anything to violate it, you'll maintain a better relationship with your landlord.
Pay the Rent on Time
Your landlord will likely require you to pay rent on the same day each month. Have the money ready to go on or before this date. Remember, landlords have bills to pay as well! It might not seem like a big deal to you if you pay the rent a few days late, but it could impact your landlord budgets. If you suspect you're going to be late in rent, talk to your landlord to find a solution that works for both of you.
Keep the Property Clean and Well Maintained
If you are renting a property, then it's very important that you take care of it and treat it as your own. Landlords are very protective of their properties, and if you want to be considered a good tenant, you'll also need to show consideration.  Just because it doesn't belong to you does not mean it is okay to put holes in the wall or leave stains on the carpet. If something needs fixing, such as a clogged toilet, contact your landlord as soon as possible.
It's also a good gesture to use a professional cleaning company if you are leaving the property to move elsewhere. If you do a quick search on Google for End of Tenancy Cleaning Near Me, you'll find a number of nearby cleaning companies offering this type of service.
Get Friendly with the Neighbors
Maintaining a good relationship with your landlord also means maintaining a good relationship with your neighbors! This includes being respectful towards them — for example, don't blast music late at night if you know they have a baby that goes to sleep at 7pm. Also, if you have a problem with the neighbor, talk to them first to resolve the problem before complaining to your landlord. Only report a neighbor problem to your landlord after you've tried to resolve it on your own.
Ask Questions When Not Sure of Anything
If you're ever unclear on part of the lease or you want to make physical changes to the rental, ask your landlord first before making assumptions! For example, if you want to paint a room but aren't sure if the least allows it, check first.
Some landlords may consider making modifications to the lease or the property if you communicate your needs with them. However, almost no landlord will appreciate finding out that you decided to take matters into your own hands.
Don't be High Maintenance
Finally, try not to be high maintenance. No landlord will appreciate it if you're constantly complaining about matters that can't be helped or if you're making unreasonable demands. For example, if you move into the house knowing there isn't a dishwasher, don't start demanding that one be installed after you move in. Or if the spare toilet becomes clogged at 2am, don't demand that the landlord immediately come fix it. Before calling them with a request, make sure it is something they can help with.
Tips on being a good tenant, flat living – Final thoughts
When it comes to your landlord, there are certain things you can do to help keep yourself on their good side! Treating them and the building with respect is very important, especially if you would like to continue renting from them in the years to come. Don't allow yourself to be labeled as a bad tenant.
Comments on this Keeping Your Landlord Happy: Tips on Being a Good Tenant article are welcome
Articles
14 Common Kitchen Design Mistakes to Avoid
Common Kitchen Design Mistakes
Kitchen Countertops: Tiling & Backsplash Design
Kitchen Countertops Tiling & Backsplash Design
3 big interior design trends for August 2020
Interior design trends 2020
Comments / photos for the Keeping Your Landlord Happy: Tips on Being a Good Tenant advice page welcome