Building an Annexe, Property Landlords Tips, Home Design & Safety, Home
Tips for Landlords Considering Building Annexes
Building Protection – Property Expansion Article
3 Aug 2018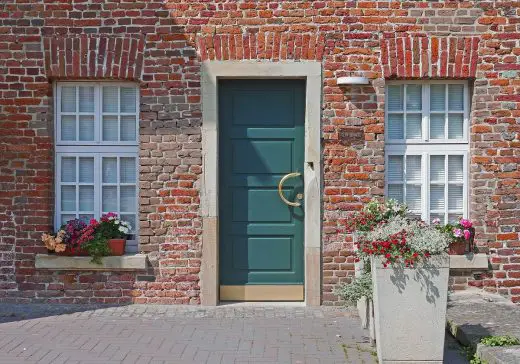 Design & Safety Tips for Landlords Considering Building an Annexe
Design & Safety Tips for Landlords Considering Building an Annexe
There are a number of good reasons why you might decide to add an annexe to your home. To provide independent living for your elderly parents while being close at hand for them; providing private living space for older children to save on rent costs while they are at university or saving to buy a house; or perhaps an adult child returning home after a relationship break up.
It can even provide a valuable additional income by letting it out to tenants. However, although it is a separate, self-contained living space, it is still part of the same property and both parties need to think about the pros and cons.
It is easier where children are concerned as you can lay down the ground rules, while allowing them sufficient space, and they should abide by them. It's more difficult with a parent as they have led an independent life and relinquishing that independence, even partially, can be hard to accept.
When you are letting the space to tenants and acting as a landlord, the boundaries are even more important. Communication is key in ensuring that everyone involved is happy with the arrangement and each party respects the others viewpoint.
Practicalities
How you create additional self-contained accommodation in your home is dependent on the space you have available and your budget. It could be converting an extension, garage or existing garden building. Or you could build a new extension or a stand-alone annexe in the garden.
When it comes to connecting water and waste piping, the further from the main house it is, the more it's likely to cost. The good news is that all of these additions should add value to your property.
If you have all the options available to you, you may also need to think ahead. A separate building might suit a parent who is currently independently active, but could they need closer care in the future?
Planning Permission
Whichever type of annexe you choose, you will almost certainly need planning permission. Even an existing garden building will need authorisation if it is going to be converted into a dwelling. There are possible exceptions such as prefabricated wooden structures without foundations, and depending on the size, which may be classified as transportable and therefore come under the Caravan Act 1968.
Where planning permission is granted for a separate annexe, there may be conditions applied which restrict the occupation to family members, dependents or guests of the household. This is to prevent the illegal renting of a property. It might also be forbidden to sell the annexe separately from the rest of the property.
How rigidly or flexibly the laws are applied will depend on your local planning authority. It is always advisable to seek the advice of an architect who specialises in the type of construction you want and who will know the likely outcome of a planning application.
Before submitting a planning application, it can also be beneficial to discuss your plans with your neighbours. They can make you aware of any concerns they may have which you can address, and this will reduce the likelihood of any objections when the plans are made public.
Design
A great deal of thought needs to go into the design of the annexe, particularly for the elderly. Some forward thinking can future-proof the structure and save potential additional future adaptation costs.
Where mobility is, or may become an issue you should think about trip and fall hazards. You could consider wheelchair accessibility with wider doors, ramp access where necessary and lower door sills. Sliding doors to rooms can be more convenient than conventional hinged doors. The handles on cupboards and drawers should be easy to grip and can be rounded to eliminate sharp edges.
Kitchen
The kitchen design and layout can enable integrated appliances to be set at an appropriate height. A side by side fridge and freezer is more accessible than the over and under type. For cooking, a ceramic or induction hob enables pans to be slid on and off the surface rather than lifting them onto a gas ring, as well as reducing the fire risk.
Lower kitchen work surfaces or pull-out worktops are more convenient for preparing food. Soft-close drawers and doors can prevent fingers getting trapped and slide out storage units can eliminate the need to reach into cupboards. On sinks, long-lever mixer taps are easier to operate than individual twist taps. A pull-out hose on the tap enables pans to be filled without having to hold them under the tap.
Bathroom
Bathrooms can be a particular concern for an elderly and less mobile parent. It can be a delicate balance providing practical safe and easy access without making an independent person feel infirm or incapable. There are many modern adaptations which don't make the place feel like a nursing home.
Some older people prefer a bath to a shower but, if mobility becomes an issue, that can be a problem. A walk-in bath can provide a solution, but getting in and waiting for it to fill, and having to wait for the water to drain before you can open the door can be tedious.
A single level wet room offers the most convenient, safe and easy to clean bathroom solution and is equally suitable for the able bodied and the less mobile. On the shower there is no door or step to negotiate and it can be accessed in a wheelchair if necessary. A seat can be installed in the shower for those who have some difficulty standing.
Hand rails should be fitted throughout and many modern designs of slip resistant flooring are available. A low-level sink and toilet will complete the accessibility of the bathroom.
Tips for Landlords Considering Building Annexes – General Safety
There are many innovations which can make independent living a viable option for your elderly relative. Voice, remote-control or wi-fi operation is possible for many household items such as lights, curtains and heating systems. An intercom system and panic buttons can be installed in case of an emergency.
If you are unsure of the potential risks in your design, it might be worth consulting with a legal expert who may be able to identify areas which need further work.
Location: UK
Comments on this Tips for Landlords Considering Building Annexes article are welcome
UK Architecture
British Building Articles
British Housing Crisis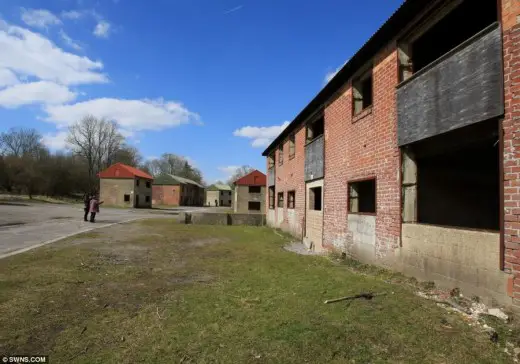 photograph © swns.com
Housing Crisis
New UK Housing : British Housebuilding
Zero-Carbon Home UK : Barratt Development
Comments / photos for the Design & Safety Tips for Landlords Considering Building an Annexe page welcome