5 Tips for improving indoor air quality, Furnishing style advice, Building decor tips
5 Tips for Improving Indoor Air Quality
July 28, 2022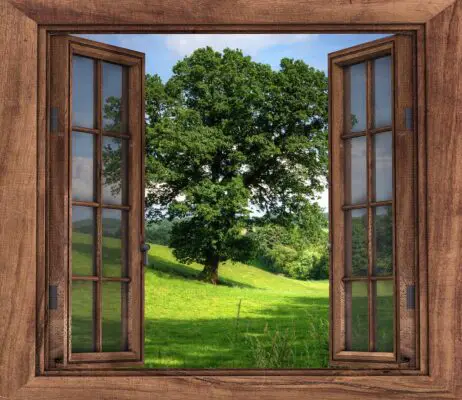 We are spending more time indoors. Therefore, you need to focus on the quality of the air you and your family breathes. Poor indoor air quality can affect the health of your family. Improving indoor air quality can improve your family's health.
There are so many ways for improving indoor air quality in your apartment or home. Reducing the contaminants in the air can improve indoor air quality – you can use air quality monitoring to keep an eye on this..
Here are the main contaminants and indoor air pollution sources that can affect the indoor air quality of your home:
Gas stoves
Formaldehyde
Radon
Personal care products
Cleaning chemicals
Air freshening products
Furniture and carpeting
Common allergens, such as pollen
Bacteria
Mold
Dust from bug droppings, pet debris, skin cells, and many more
Here are the tips for improving indoor air quality: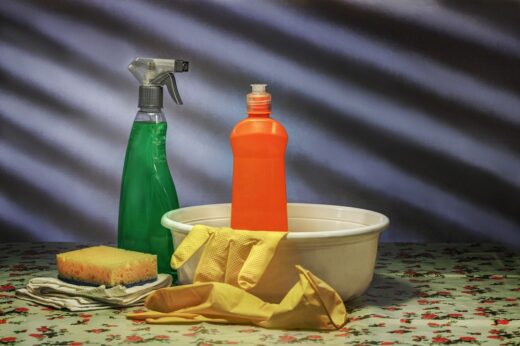 Clean Your Home
There are various contaminants and indoor air pollution sources in your home. Deep cleaning your home can eliminate them and improve indoor air quality. You can vacuum your hard floors and carpets, mop your home, and dust the accessible surfaces to remove the contaminants.
Do not overlook upholstered surfaces, such as sofas, beddings, mattresses, and even your curtains, because they can have contaminants. Hire professional cleaners to clean them. Use a vacuum cleaner to clean the permanent surfaces. You can use vacuum attachments to deep clean your pillows, mattresses, and cushions.
Clean behind and under your furniture. Dust accumulates in these areas. Remove the items and decorative objects from your shelves before cleaning them. Deep cleaning your home can improve indoor air quality.
Prevent Outdoor Pollutants from Entering Your Home
The most common indoor air pollutants are from the outdoors. Allergens, such as mold spores and pollen, travel through the air. They can, therefore, enter your house through your open windows and doors. Do not let them in. You can seal your windows and doors to keep the contaminants outdoors.
Sealing your windows and doors can protect your home's interior. You will never have to worry about the outdoor pollutants entering your house. It is cheap to seal the gaps and cracks in your door and window frames. You can get the supplies online or from the local home supply store.
Shoes and clothing can carry outdoor pollutants into your home. You, your family, and even your guest can remove their shoes and store them near your door before entering your home. You can, therefore, add a doormat to your doorway. Remember to add accessory storage and coat hangers close to your doorway.
Control Temperature and Humidity in Your Home
Dark, damp, and warm environments are conducive to bacteria and mold growth. Do not provide dark, damp, and warm environments in your home. Controlling temperature and humidity can prevent mold growth. You can improve your current home's environment to prevent bacteria and mold growth.
Sealing your windows and doors cannot only prevent outdoor pollutants from entering your home. It can also help maintain the heat and humidity levels inside your home. However, you need ventilation in places, such as the basement, the kitchen, and bathrooms, since they can get wet. It is best to properly seal your living spaces.
It is best to hire experts to seal your windows and doors. The experts can do a perfect job.
A dehumidifier or a humidifier can improve your home improvement. You can use a dehumidifier or a humidifier to maintain the indoor humidity level between 30-50%. Do not, however, keep indoor humidity level over 60%. Why? Too much humidity can lead to indoor air pollution. Too little humidity, on the other hand, can cause respiratory issues, irritate your throat and nose, and dry out your skin.
Warm temperatures can lead to bacteria and mold growth. Do not keep the temperatures warm inside your home for long periods of time.
Use Natural Alternatives
Personal care products and home cleaning agents have harmful chemicals. The harmful chemicals can release toxins into your home. For instance, aromatic compounds, like air fresheners, perfumes, incense, and candles, release toxins. The toxins affect indoor air quality. And combustible materials can emit volatile organic compounds, such as carbon monoxide. The natural alternatives, on the other hand, do not emit harmful toxins inside your home. It is safe to use natural sources.
Self-care and cleaning chemicals might not release harmful particles into the air. However, they can affect the quality of your home's indoor air quality. The scented products contain volatile organic compounds. They emit these compounds into your home.
You can find natural products on the market. However, you need to check the ingredients of these products. The manufacturer might not consider something toxic, that you might consider toxic. You can use clean water and a basic soap for cleaning to reduce the toxins in your home.
Open Your Windows
Use the methods mentioned above to reduce indoor air pollutants and control the air quality inside your home. It is, however, much better to open your windows. Opening your windows allows fresh air to enter your house. The fresh air can help remove indoor air pollutants. Open your windows during the day for fresh air to enter your house. You can also improve ventilation in your kitchen and bathrooms to improve air quality in these places.
Comments on this Improving Indoor Air Quality article are welcome.
Houses
Contemporary Property Articles – architectural selection below:
Ghyll House, Sussex, England
Design: Strom Architects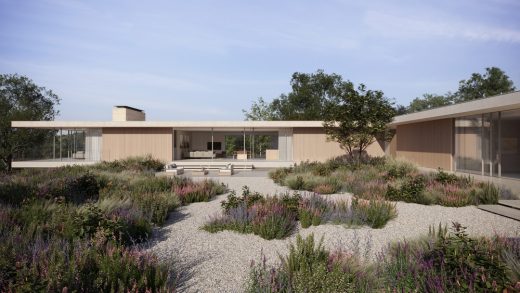 image : LB Visualisation
Ghyll House, East Sussex Property
Sea Breeze, Camber Sands beach, England
Design: RX Architects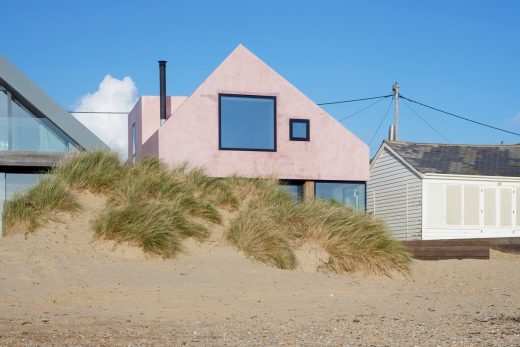 photo : Richard Chivers
Sea Breeze on Camber Sands beach, East Sussex
Buildings
Property and Furniture Posts
Ideas on What to Put On a Coffee Table
Contemporary Interiors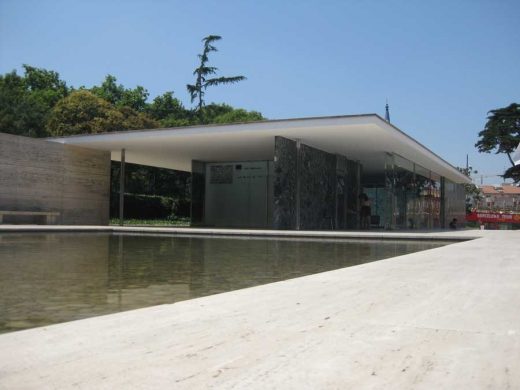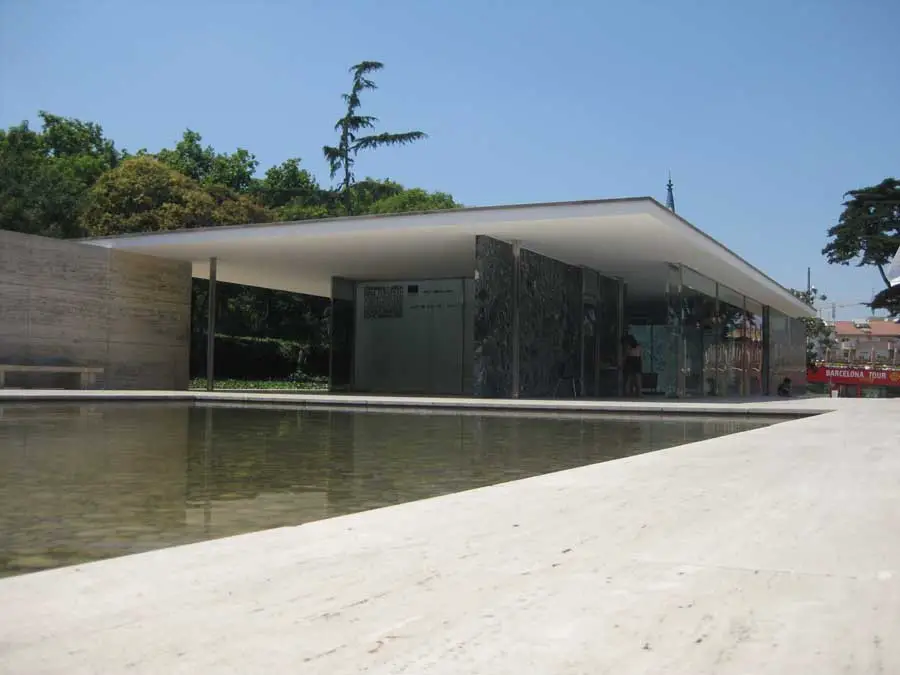 photo © Adrian Welch
Comments / photos for the 5 Tips for Improving Indoor Air Quality page welcome